Customer experience is the name of the game when it comes to omnichannel. The reason omnichannel came to be is that businesses realized that their focus should be on the customers and not on the business's profit at the cost of customer experience. In the long run, the customers are the ones that bring the profit, and they are no longer satisfied with having a place to buy a product and having the same message shared all around. They want personalization and dedicated support when they have issues of any kind. That is where omnichannel customer service comes into play.
Challenges in Providing Omnichannel Customer Support
When customers must return items and want to contact support, they want to do this through various means - both contracting and returning. A merchant needs to provide support on multiple channels; this is particularly important because customers buy both through retail and ecommerce.
To support their customers, merchants need to have their eyes online and offline channels of support. Omnichannel customer support needs to be a priority for the business, which could mean the difference between loyal and one-time customers.
The challenges faced here are finding out where your customers are, where they expect to be supported, and act quickly, which requires a team of dedicated staff, technology, processes, and devotion. In turn, this means a cost for businesses. Some try to solve this issue with outsourcing, but this might not be the solution for all businesses.
Omnichannel Customer Support In-store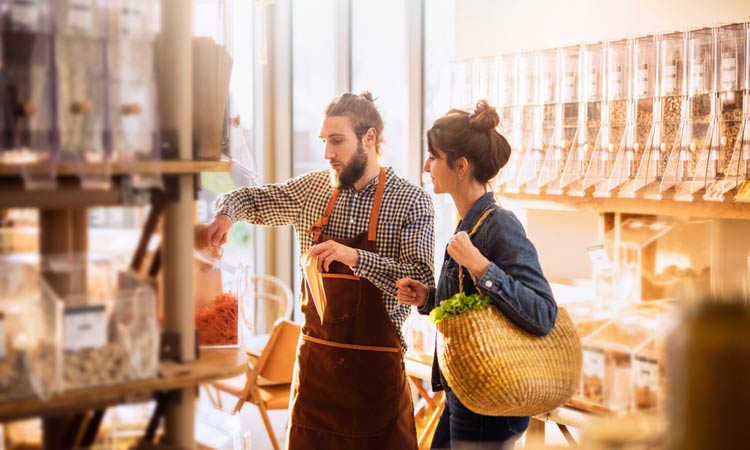 Since the dawn of retail in-store supporthas been the leading customer service example. From welcoming the consumer as they enter the store, through assisting them through their buyer journey. Hiring the right employees, having them convey the right message, and knowing how to sell and upsell is the only way to have the right in-store support.
Support staff needs to be presentable and approachable; they need to answer customers' questions and the right attitude towards complaints. One of the most significant issues would be the returns of goods, which they have to address directly in-store with the consumers. This direct contact with consumers will determine whether your customer remains loyal to you or goes directly to your competition next door.
Omnichannel Customer Support Over the Phone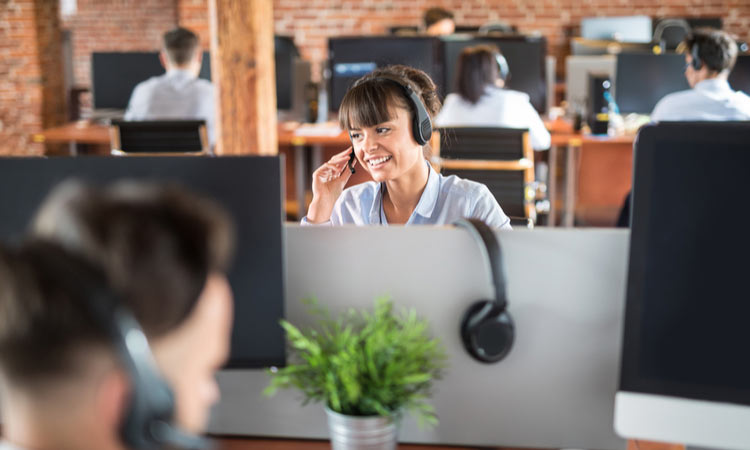 Telephone support is perhaps the oldest type of customer service. Although it is a must, it does not mean that it is easy to get it right. Organizing workers requires some time, energy, knowledge, and technology. However, the benefit it gives to the company is worth the effort and consumer loyalty.
The customer service plan must cover several platforms to keep up with the competition. Non-voice networks are growing, but for now, remain underused or unsatisfactory. Many firms lack the energy, money, or motivation to handle such platforms well. That is why companies need to make sure that their direct contacts are all intact, whether it is in-store assistance or on the phone. 
Phone support has been used massively for its speed, simplicity, and the fact that customers directly contact an actual person, which derives empathy.
Omnichannel Customer Support Through Email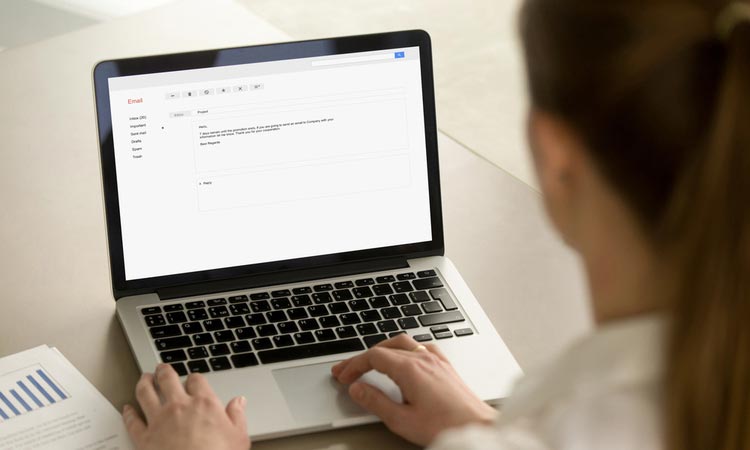 Most merchants shy away from email support because they do not know how to use it to their advantage or think it is an outdated support system. However, email has always been the most efficient manner of handling customer support, because there is a written trail of all the communication between the business and customers. 
Email also offers businesses a chance to deliver messages to consumers and build customer trust. However, understanding that consumers demand fast responses to their queries is essential, mainly if this is the only type of customer service a company provides.
The time you take to answer an email is critical, and, in general, responding to consumer emails is a must. If you fail to respond to an email or answer late, a customer may choose to go elsewhere for their goods or services. And if you are unable to reply instantly, it is essential to recognize that you have received their query.
Omnichannel Customer Support Through Social Media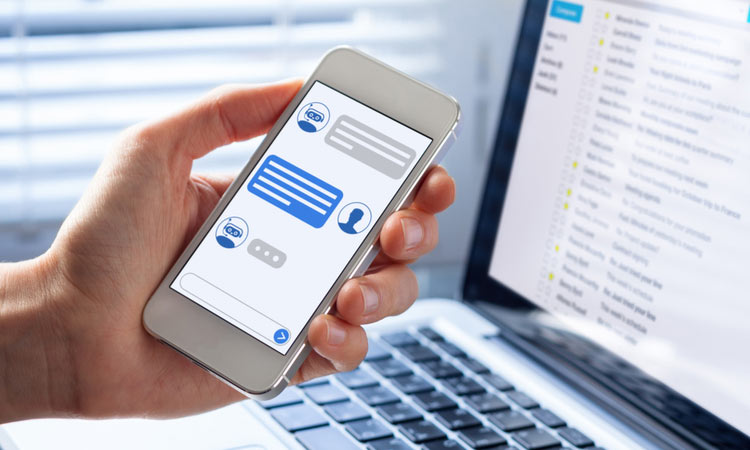 When developing an omnichannel marketing strategy, you know very well that you must meet your customers' expectations and offer the highest standards possible. Social media is a part of the customer experience. And you can have that to your advantage.
Now-days when a new user visits the website, he would check the Facebook or Instagram icon automatically. Even if you have your goods listed on your page, consumers may still evaluate your social networking account. They can search the pictures tagged by your company or click through your gallery of images to see your products' various views.
Even more, it may become more straightforward for your buyers to use social media if they decide to raise a question about your brand or app. Knowing that, on average, people spend several hours on social media every day, messaging you on social media instead of searching the website and discovering the contact page would become more likely.
When reflecting on a scenario like this, it is evident that social media is a core component of the omnichannel consumer experience, which helps companies deliver excellent customer support independent of their niche.
Omnichannel Customer Support Through Live Chat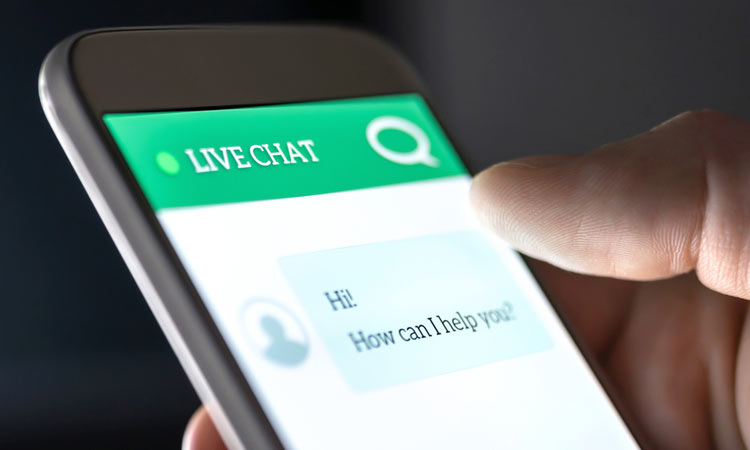 Live chat is a prevalent form of customer support. This quick and convenient way of contact removes customer frustration. The feeling that help is on the way is the biggest reasons why live chat is so high on the customer contact preference list.
Live chat may boost revenue, in addition to being an efficient customer support tool. When customer support helps a consumer with a problem, they can promote other products or services that might be similar or related to the process's primary purchase. Live chat not only supports the company by solving issues but also lets customer care representatives upsell to customers.
It is that having skilled customer support agents that understand your product and business can not only help with customer issues but also grow your sales.
Should You Outsource or Keep In-House Customer Support
Deciding whether to outsource your customer support or to provide it in-house can seem like a tough call. But really, it is up to you and your business needs. Many large companies decide to outsource their customer support, due to their sales volume, customer information sensitivity, and the number of customers that need to be handled. It will also depend on where the customer support needs to be provided, because if it is on multiple channels, you will have to have a team for live chat, email, social, phone, etc. It also depends on the technology that you will need to provide for customer support, like fraud protection, or customer information safety.
Smaller companies with fewer customers (that may also be present on fewer channels) opt for in-house customer support mainly because of the cost of outsourcing customer service from an agency. It way, it is also easier to keep track of customer information with in-house customer support.
On the other hand, many companies decide to outsource to various locations where the cost of labor is cheaper, so customer support might be cheaper.
Omnichannel Customer Support Providers
Multiple omnichannel support providers can be used to assist with customer support, to support this effort. These are automated software and all-in-one solutions that can take the time and effort you would have to invest, providing customer support on your own.
FocalScope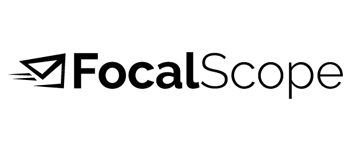 FocalScope is an all-in-one app to help you link data easily across channels of communication. Agents get a full picture of their customers through all lines of contact. Relevant consumer details are sent to the agent, including open orders and purchase history.
Alerts / Escalation
Appointment Management
Call Center Management
Email Management
Knowledge Base
Live Chat
Performance Metrics
Queue Management
Self Service Portal
Social Media Integration
Surveys & Feedback
Workflow Management 
Pricing – FocalScope pricing starts at $15 per month, and they also have a free trial.
Freshdesk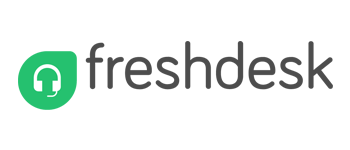 Freshdesk is a cloud-based helpdesk system that provides robust customer service solutions. Freshdesk unifies mobile, desktop, site, chat, and social communications, and lets you quickly fix problems.
Alerts / Escalation
Appointment Management
Call Center Management
Email Management
Knowledge Base
Live Chat
Performance Metrics
Queue Management 
Self Service Portal
Social Media Integration
Surveys & Feedback
Virtual Assistant
Workflow Management 
Pricing – Freshdesk pricing starts at $15 per month and has a free version; they also have a free trial.
Zendesk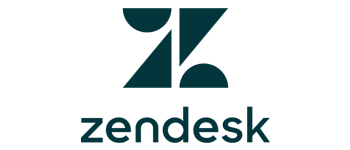 Zendesk Support takes a marketing-oriented approach to support desk, combining the offering into a broader package that seeks to handle consumer engagement rather than a straightforward service desk. The typical range of channels may be used to collect tickets: message, email, in-app assistance, social networking platforms, telephone, and website.
Alerts / Escalation
Automated Routing
Customizable Branding
Document Storage
Email Integration
IT Asset Management
Interaction Tracking
Knowledge Base Management
Multi-Channel Communication
Network Monitoring
Real-time Chat
Self Service Portal
Service Level Agreement (SLA) Management
Ticket Management 
Pricing - Zendesk pricing starts at $5 per month and has no free version, but there is a trial.
Conclusion
Customer support might seem challenging at first. Merchants must be available on all channels where their customers are, learn how to communicate with them, and decide if they want to provide consumer support in-house or outsource it. However, this is one of the most important priorities for a business to succeed in an omnichannel world. Merchants will notice that the rewards are more significant than cost because what they are doing is offering not just support but also customer experience.