About Us
Developers Area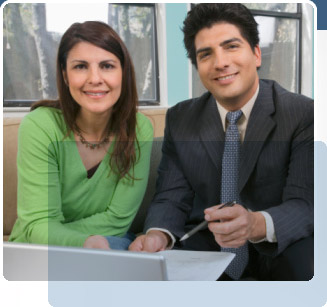 Corporate Address:
2353 W. University Dr.
Tempe, AZ 85281-7223
480.449.7751
CCBill EU, ltd. Business Address:
First Floor,
CC Buildings
Palm Street
Paola PLA 1411, Malta
CCBill EU, ltd. Mailing Address:
2353 W. University Dr.
Tempe, AZ 85281-7223
USA
About CCBill
As a trusted leader in global payment solutions since 1998, CCBill processes more than a billion dollars in transactions each year and is one of the largest third-party payment processors. CCBill maintains a comprehensive set of proprietary backend and Web-based administration systems to effectively process transactions for a wide variety of markets and help provide businesses the tools and practices necessary to successfully operate.
CCBill understands the credit card and payment industries, and is committed to delivering innovative solutions to support the initiatives of Merchant clients and meet all compliance standards. An impeccable payment record, reliable problem-solving techniques, executive team with more than 100 years of payment processing experience, and phenomenal consumer support underscore CCBill's commitment to the markets it serves.
CCBill EU
With offices in Malta, CCBill EU was established in 2002 as the European office for CCBill to provide a processing solution to regional businesses that wish to offer Visa as a payment option. As the main European location for CCBill, this EU entity has supported the processing needs of European online merchants, and their consumers. Malta serves as the anchor location for our European expansion, which has since added locations in Amsterdam, Netherlands, as well as Novi Sad and Belgrade in Serbia.
New Merchant Inquiries
Hours: 8 a.m. – 5 p.m. Arizona Time,
Monday-Friday
TF: 888.364.4332
email: sales@ccbill.com

Merchant Support
(Existing Merchant Inquiries)
Hours: 24/7
TF: 800.510.2859
email: merchantsupport@ccbill.com
Merchant Support Center
Live Chat

Consumer Services
(Question a Charge)
Hours: 24/7
TF: 888.596.9279
email: support@ccbill.com
Consumer Support Center
Live Chat

Affiliate Support
(Existing Affiliate Inquires)
Hours: 24/7
TF: 855.330.8755
email: affiliatesupport@ccbill.com
Affiliate Support Center

Let's Get You to the Right Place.
Did you find CCBill.com
on your statement or have a question on a purchase?
(For Shoppers, Buyers and Subscribers)
Have a website in need
of online payments?
(For Merchants and Businesses)
Thank you for your interest in CCBill's complete ecommerce solution.
We look forward to working with you.