Billing & Invoicing
Billing your clients each month doesn't need to be a rushed and ugly experience. CCBill provides a comprehensive, automated recurring Billing and Invoicing solution that can streamline the process and empower you with real-time, active reporting so you can reduce the time and additional software expenses typically required to close out month.
Billing & Invoicing Industry Features
Detailed and interactive reporting, along with instant Webhooks all offer you insights into all aspects of your business, in real-time, and on demand.
Responsive, geo-targeted smart forms, multiple currency options and regional pricing capabilities ensure you are speaking the same language as your customers, regardless of their location.
Our portfolio of APIs, modules, shopping carts, and software partners means your payment project is up and running quickly. If you don't speak tech, no worries – we do.
We make it simple for you to keep your clients happy by providing billing support options that meet the needs of your business, Choose from our around-the-clock, live billing support centers, saving you costly resources, or keep it in-house with your team managing support directly from the CCBill Admin.
Whether your customers are using credit cards, debit cards, gift cards, electronic checks or localized billing options, they can pay the way they want and with confidence.
A complete affiliate and partner marketing system helps you find affiliates to drive more traffic to your sites, while our Merchant Connect traffic network empowers instant partner sales between CCBill merchants.
A Single Resource to Automate Your Billing
Independent of your business size, managing multiple systems to track monthly billing, send out invoices and monitor incoming payments can be costly, not to mention, burdensome. CCBill's automated electronic billing and payments platform lets you:
Avoid Lost Paper Invoices and Reduce Late Payments

Email One-Time or Recurring Invoices Automatically

Send Scheduled Payment Reminders for On-Time Payments

Bill for Metered, Volume and Tiered Billing Models

Track Fast and Secure Payments and Report on Receivables
Why CCBill for Billing and Invoicing?
Get paid quickly and securely without the hassle of paper bills. Put your Account Base Sales on Auto-Pilot
We make it easy to automate service expansions from your Base.
Subscription, automated billing and invoicing system with active and dynamic upsells and upgrades, and rebill optimization for added sales.
Customization and Control
"As a global IT services provider, our clients need the ability to purchase and control their on-demand and physical resources on the fly with confidence. We chose to integrate CCBill into our proprietary phoenixNAP Client Portal for payment processing and financial reporting, because they offer our clients the strongest security, coupled with seamless billing automation to reliably accept payments for our cloud, dedicated servers, colocation and Infrastructure-as-a-Service solutions."
Ian McClarty, President, phoenixNAP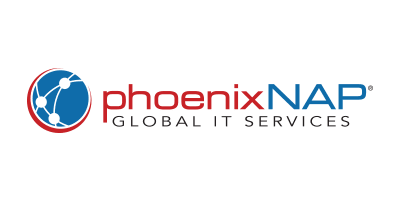 Check Out Our Business Services Integration Partners Billing & Invoicing Processing Pricing
CCBill offers a cost effective and time savings payment solution for customer billing. CCBill's Billing & Invoicing pricing package has everything needed to accept payments from any global location, and includes a merchant account with gateway, automated single and recurring scheduled billing tools, around the clock lifecycle support, plus much more to simplify the process of billing your clients.
*For Online Payment Service Solution (IPSP) accounts. Other factors could change your actual rate, including business location, transaction volume and processing history.
Have a Billing or Invoicing Project? CCBill can help you.