Marketing & Traffic Tools

Robust

Automated

Complimentary
Connect and Stay in Touch with Buyers Promo Tools
Attract, engage, and satisfy your buyers and your partners.
CCBill makes it easy to drive new traffic to your website, while encouraging your customer base to stick around and buy more. A built in Affiliate System, Merchant Connect partner network and hundreds of tools and features are available to help improve your promotional relationships while boosting both your traffic and your sales.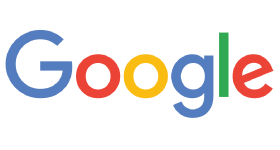 Data Driven, Data Informed
Stay ahead of the curve with the Google Analytics and Google Ads integration for detailed payment tracking. By tailoring your FlexForms payment flows with Google's built in intelligence, you can analyze your current success to generate more sales in the future.
The Grass Can be Greener on Both Sides
Whether your goal is to connect with new buyers, or you simply wish to expand your product portfolio, CCBill can help. Merchant Connect aligns CCBill merchants into a partner network to:
Generate new traffic

Attract New Buyers

Create legal cross-sales

Expand product catalogs

Reach new markets

Increase revenue
Build Your Affiliate Network
Provide Automation for Your Partners

Affiliate Tracking Links
Program Signup Forms
Affiliate Sales Notifications
Weekly Affiliate Payouts
Empower Partner Autonomy

Self-service Affiliate Admin Portal
24/7 Affiliate Support
Linked Affiliate Payouts
Traffic & Sales Reporting
Manage Partner Participation

Rev Shares
Tier Structures
Fee Sharing
Tax Reporting
Attract Partners to Your Program

CCBill System Credibility
Reliable Payouts
Comprehensive Reporting
Partner Communications
Interactive Reporting
At no extra charge, CCBill offers merchants and affiliate managers FlexStats. Information is critical to operating a business. FlexStats enables quick access to current day, previous day, weekly, monthly, and year-to-date income data in graphical and summarized formats. This information can help drive actionable decisions based on facts and figures, to make adjustments that drive additional revenue for the business.
WebWidget
Payment Button

WebWidget
Payment Button
An instantly customizable dynamic payment button that translates to your user's language and directs their payment flow. Read More about WebWidget
Custom Payment
Flows

Custom Payment
Flows
A ground-breaking drag-and-drop traffic and payment option and provider management sytem. The only limit is your imagination. Read More about Payment Flows
Custom Email Receipts
& Buyer Notifications

Custom Email Receipts
& Buyer Notifications
An event driven email system allows you to communicate with your base with branded receipts, promotions, and notifications. Read More about Email Receipts
Customizable
Payment Forms

Customizable
Payment Forms
The FlexForms system provides the ability to easily design branded payment forms using your own CSS or integrated banners, images, and URL inventories. Read More about Payment Forms
Out of the Box Branding
No need to be a guru to architect and design your own uniquely branded checkout and communications process. With built-in customization, A|B testing, instant promotions and our exclusive CCBill Pay, FlexForms responsive payment forms and buyer receipts and notifications are ready to reach a world of buyers with just a few simple clicks.


Looking for a single payment solution? CCBill can help you.