Streaming Media
You never want to ask your users to jump through multiple steps to purchase and consume your content. Even though it is valuable and desirable, consumers are not always patient, so paid access to your streaming media should be as seamless a process as possible.
With over 20 years of experience in handling payments for online content, CCBill provides your buyers with an unobtrusive subscription signup and ongoing billing support, so with just a click you can capture more revenue for your content.
Streaming Media Industry Features
An automated subscription billing system helps increase retention by providing buyers the convenience of a one-time sign up, followed by an automated billing plan, and custom cancellation and expiration emails with your promotion and upgrade messages.
A complete affiliate and partner marketing system helps you find affiliates to drive more traffic to your sites, while our Merchant Connect traffic network empowers instant partner sales between CCBill merchants.
Fraud abuse can present legitimate issues for your business. At no extra charge, transactions are analyzed, scrubbed and validated by our proven and extensive fraud system.
Exportable tracking reports help you understand members' mindsets and determine possible pricing, recurring subscription and upsell opportunities.
Keep revenues pouring in and don't spend a lot of time managing the process. Configure and automate for free trials, paid trials, recurring subscriptions and subscription management.
Our around-the-clock, live billing support centers are yours to use. No costly building or staff to maintain by you, and access to our friendly support staff for your customers.
We Give You Tools to Extend the Life of your Buyers
CCBill offers an automated subscription system designed to help you retain and extend the lifecycle of your consumers with an extensive portfolio of consumer friendly features all designed to support and optimize buyer retention, including:
Rebill Optimization

Loyalty and Cancel Discounts

Credit Card Updater

Custom Email Receipts and Buyer Notifications

CCBill Webhooks System
Viewers Use and Acceptance of Streaming Media

16%
Consumers Who Watch Paid Online Streaming Video

12%
Average Daily Time Users Spend Watching Digital Video

$9.55b
Annual Consumer Spending on Subscription Streaming
Why CCBill for Streaming Media?
To help you instantly reach new conversions
No extra charge or hassle to protect yourself from fraud

Fraud Control CCBill Integration Partner Spotlight
PhoenixNAP provides Infrastructure for Media Hosting and Streaming
What if you could spend your time producing your projects, expanding your content library, and linking your media directly to your satisfied users with high availability, optimum connectivity and high performance, but without the stress of building out a complex media solution?
Feature Brief: FlexForms Promotional Tools
Capture the Interest of Your Buyers
Promotions are a proven way to increase your sales, drive branding for your website and diversify your offering. Learn more about how FlexForms, CCBill's easy-to-use flow and forms system provides you with enhanced promotional and up-sell opportunities, so you can sell more while your consumers are checking out.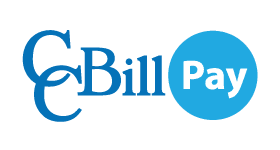 Let Your Content Reach your Consumers Anywhere
It has never been easier to meet your buyers on their terms and capture more sales on yours.
An unobtrusive checkout experience lets you offer your buyers globally responsive payment forms, confirmations and receipts that work on any device, or browser and from any location, so you can reach and convert a larger audience – everywhere. Streaming Media Processing Pricing
As pioneers in supporting the digital content industry, CCBill has pushed the envelope for developing and delivering a seamless payment experience for streaming media buyers. CCBill pricing for Streaming Media is packaged with a portfolio of valuable tools to help you optimize and capitalize on your buyer retention for your streaming content.
*For Online Payment Service Solution (IPSP) accounts. Other factors could change your actual rate, including business location, transaction volume and processing history.
Have a Streaming Media Project? CCBill can help you.