Convenient

Secure

Flexible
Online Payment Service –
Convenient & Secure
Full service and feature rich, CCBill IPSP or online payment service solution supports the needs of both new and established businesses in the ecommerce space. As the experts in payments, CCBill IPSP lets you accept single time and recurring payments in multiple way, while actively retaining customers and extending your revenue opportunities.
No credit checks, account caps or minimums

Process in 276 Countries

No instant shutoff with active risk management

Responsive to reach any device, anytime

Infinite opportunities with your finite resources

PCI compliant for nearly any online business Payments Ecosystem
Capture more sales.
Whether paying with a credit card, debit card, gift card, electronic check, localized billing, Apple or Android Pay, when it is time for your customer to pay, they can the way they wish with confidence.
European Payment Options
There are more than 200 million online consumers in the European Union, and many localized payment method options. In the EU, credit cards are not always the payment method of choice, so CCBill helps you reach these consumers and convert their visits into sales with:
DirectPayEU

Available to consumers in 36 European countries, DirectPay EU, which includes iDEAL and GiroPay allows buyers to log in and pay directly from their personal bank account.
SEPA European Direct Debit

SEPA EU Debit allows consumers in 32+ EU countries to make their purchase using their banking account information, for an easy cashless payment.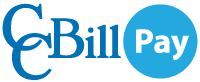 Built in Buyer Network
Buyers have instant peace of mind when using CCBillPay.
You get instant access to a global network of CCBill Pay buyers who are both pre-approved and pre-conditioned to buy by logging in and paying using their stored credit card or U.S. checking account from any CCBill website using FlexForms.
Merchant Account Services
An ISO solution, CCBill Merchant Account services provides you with a merchant account with gateway access. Suitable for all business models, including ecommerce, brick-n-mortar, mobile and MOTO. You will find that CCBill merchant account services are more affordable and easier to integrate than other providers. To discuss your business needs, please call or chat with our merchant services experts. CCBill Merchant Resources
CCBill Advanced Solutions
New API-based solution for larger ecommerce businesses. Recommended for experienced merchants, who require more control of their transactional business.
Testing

Testing
Knowledge is power. Whether testing by split or A|B, any combination of FlexForms, Legacy or outside biller's payment forms, you can identify which color, layout, price point or banner offers you the best conversions. Read More about Testing
Tracking

Tracking
Webhooks offers data to track payment events in real-time. Insightful variables, including customer details, card type, expiration date and more can be pushed back to see every aspect of your buyers' activity. Read More about Tracking
Analytics

Analytics
Integrate Google Analytics and Google AdWords to your CCBill account for built in analytical intelligence to help you better tailor your payment flows, to generate more sales. Read More about Analytics
Reporting

Reporting
Measure your success and get the total picture with user-friendly, real-time, point-to-point active reporting on every transaction, member, click and affiliate - throughout the billing and payment process. Read More about Reporting
360º View of Your Business
Having access to the right business, product, customer, and planning data when you need it is crucial to steering your business in the proper direction. CCBill provides you with detailed and dynamic business intelligence tools and reports, giving you the ability to track, test, identify and act on trends and metrics.


More Good, Less Bad
Transactional fraud is a constant concern.
For merchants and consumers alike, identity theft, stolen credit card numbers and chargeback abuse can each result in significant reputation and financial loss. At no extra charge, CCBill aggressively takes the hassle out of fighting fraud by analyzing, scrubbing, and validating your good transactions, while protecting you and your buyers from the bad ones.
Want to accept payments for your business? CCBill can help you.