CCBill's reporting system allows merchants and affiliates to retrieve from their accounts vital transaction statistics and analyze them. Merchants can use reports to review sales, earnings, processing fees, affiliate referrals, and manage individual subscriptions.
To access reports in the CCBill Admin:
1. Log in to the Admin Portal.
2. Use the dropdown menu to select and review reports for a specific subaccount. Select All to pull up information for the entire merchant account.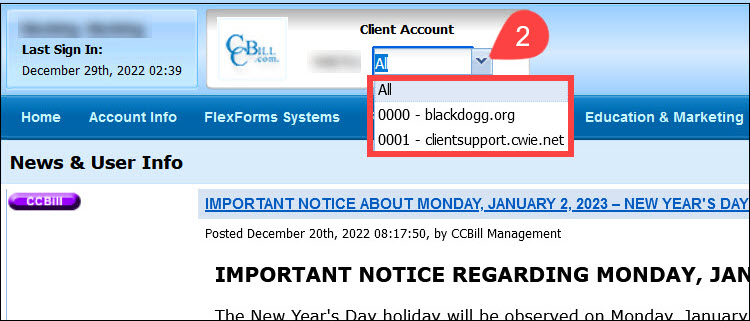 ---
---
3. Click Reports.
4. Select a report from the list.
5. Click Open Report.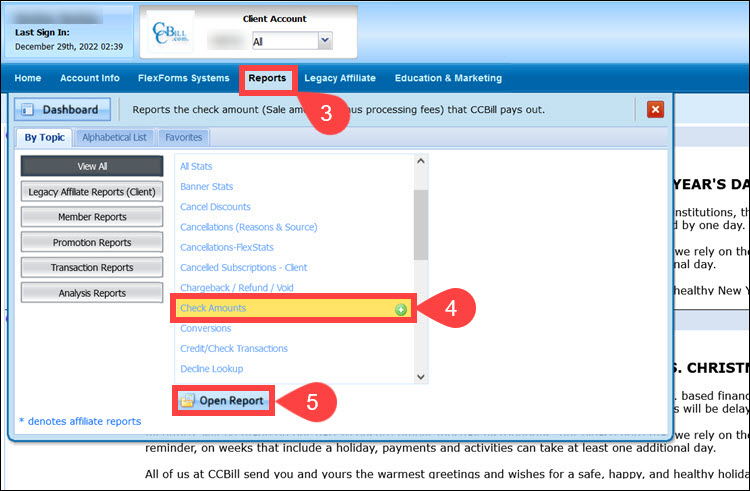 ---
---
The available reports and the guides for using them are listed below. Click on the links for detailed instructions.
Transaction Reports
Analysis Reports
Member Reports
Promotion Reports
LAS Reports - Client
LAS Reports - Affiliate
---
---