CCBill merchants and affiliates can reset their passwords from the Admin Login page.
To reset your CCBill Admin password:
1. Click Forget your username/password? on the Admin Login page.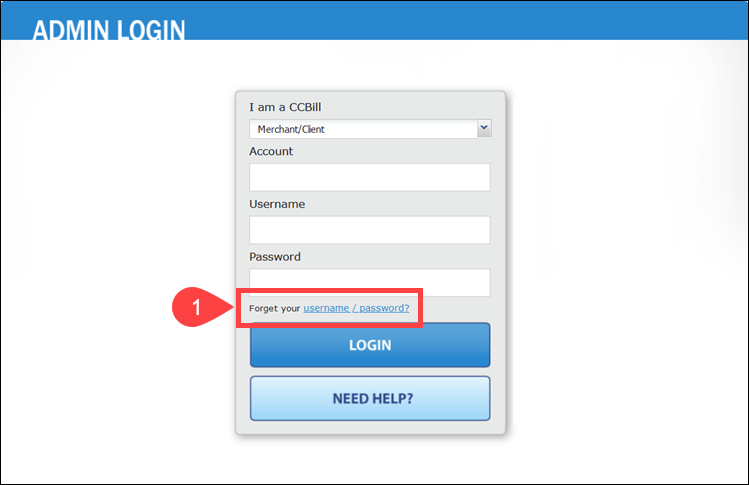 ---
---
2. Use the I am a CCBill dropdown menu to select your user type. In this example, the Merchant/Client option is selected.
CCBill affiliates should select the Affiliate option.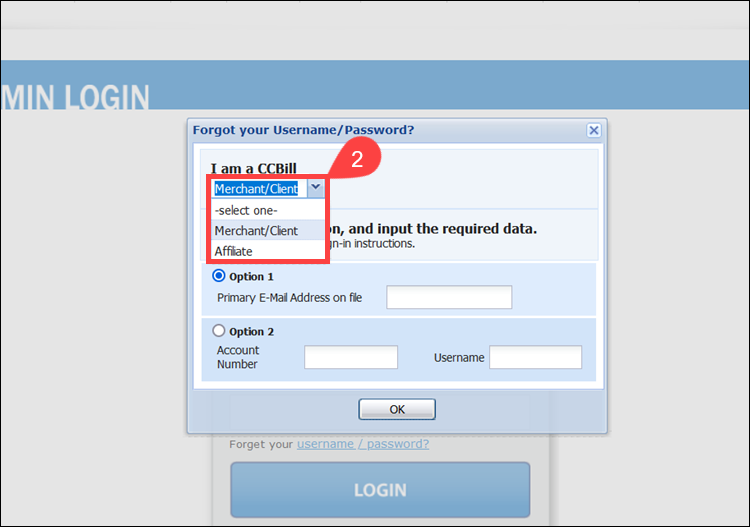 ---
---
3. Select Option 2.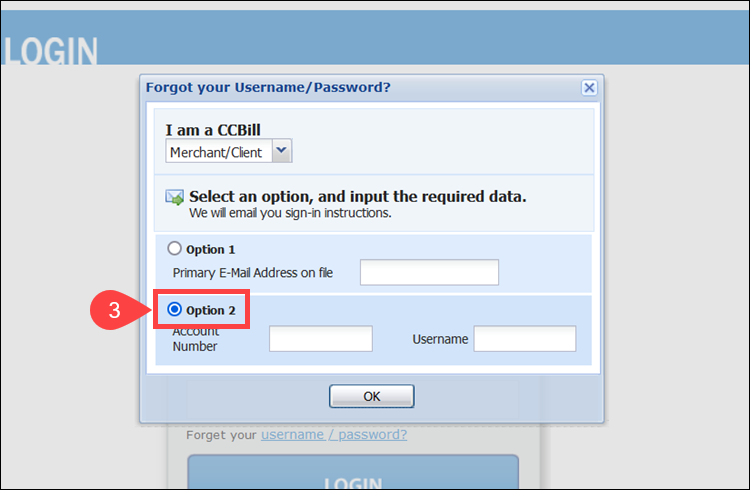 ---
---
4. Type your Account Number.
5. Enter your Username.
6. Click OK.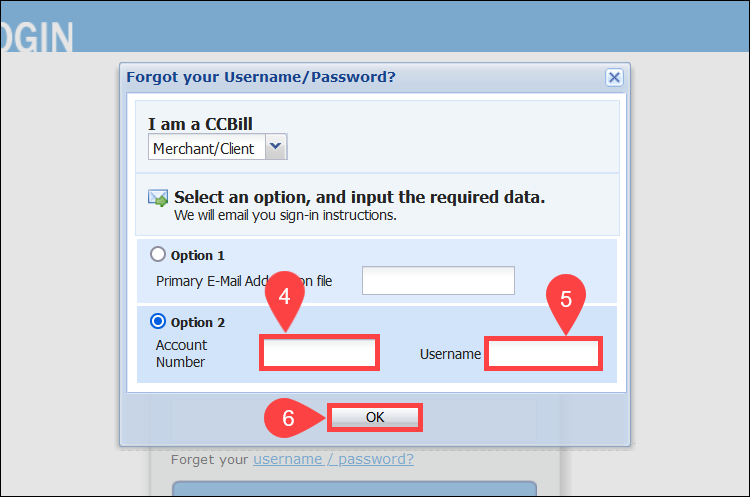 ---
---
7. Read the Email Sent message and click OK.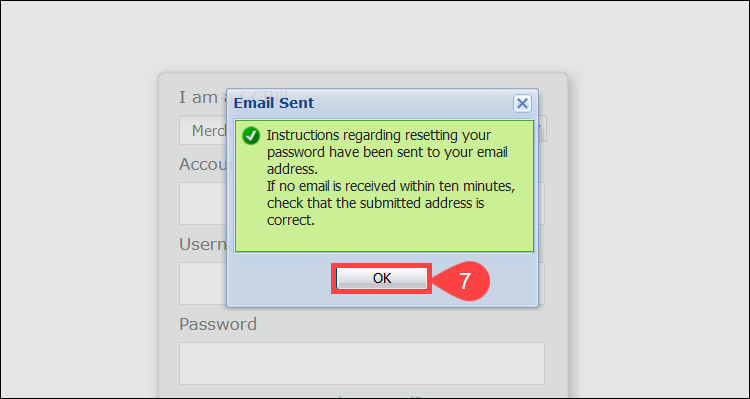 ---
---
8. Access your registered email account and find the email sent by CCBill Merchant Support. The email subject is Lost Password.
9. Open the Click here to update your password link.

---
---
10. Enter a new password in the New Password and Re-Enter New Password fields.
Ensure that the password:
Is 8 to 16 characters long.
Contains at least one digit.
Has at least one letter.
11. Click OK.
---
---
12. The Successful Password Change message confirms that the new password is active. Click OK.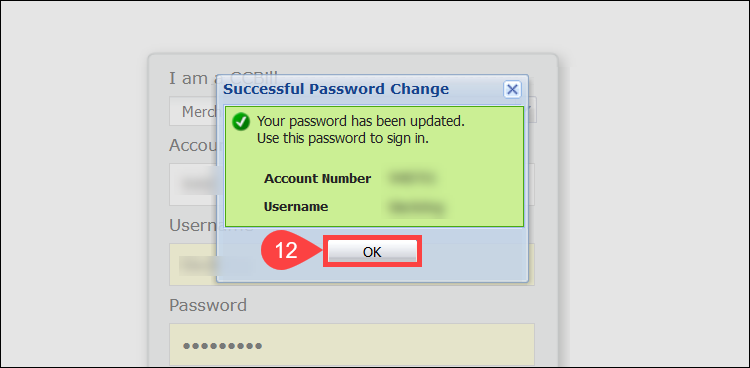 ---
---
Log in to the CCBill Admin using your username and newly created password.
---