Fraud Protection
Payments for:
Developers Area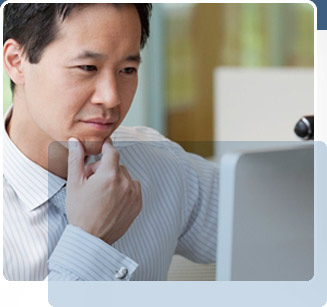 A complimentary system tailored to particular business models or Virtual Vendors' needs that utilizes data from:
Credit card association BIN data
United States Postal Service
Canada Post
And more
Credit Card Fraud Protection
Protecting your business
Online fraud is a significant concern for both consumers and Merchants. Whether it is from stolen credit cards or identity theft, the repercussions of fraudulent activity can have a big impact on your business. High chargeback rates associated with credit fraud can often result in financial losses through incurred penalties or issued refunds, and they can even affect your long-term ability to take credit card payments.
For instance, if credit card companies determine chargeback rates become too high, they can blacklist your business, preventing it from ever being able to accept credit cards again. Such action could certainly affect your business operations, as well as have a potential impact on any future endeavors.
Merchant Fraud Protection
Complimentary peace of mind
CCBill's payment processing solutions include thorough, comprehensive, and advanced fraud protection at no extra charge to help guard your business and minimize your overall exposure to credit card chargebacks. Through a proven and proprietary pre-authorization scrubbing system that applies more than 100 different checks, CCBill reviews all transactions before the banks or credit card companies ever see them. In part, this is accomplished through:
A comprehensive database – millions of continually updated records from more than 10 years of historical and current data are referenced
Demonstrated expertise – more than a decade of successfully managing and mitigating risks for markets that have a history of being aggressive is fully leveraged
Dedicated staff – trained fraud specialists proactively address potential issues and work with you to further manage relevant risk factors specific to your business
By employing these tactics and systems, risk rates are kept below the credit card association's thresholds, fraud is mitigated, and a corresponding effect of maximizing transaction throughput and revenues is realized.
Additionally, CCBill's Client Risk Team analyzes transactions for any unusual purchasing patterns or suspicious activity, further safeguarding your business and mitigating your risk levels. The vigilant monitoring practices of this team also extend to the rules and regulations put forth by the credit card associations, meaning it's ok if you are not an expert on guidelines. CCBill is, and you are able to take advantage of that expertise.
Let's Get You to the Right Place.
Did you find CCBill.com
on your statement or have a question on a purchase?
(For Shoppers, Buyers and Subscribers)
Have a website in need
of online payments?
(For Merchants and Businesses)
Thank you for your interest in CCBill's complete ecommerce solution.
We look forward to working with you.