Marketing Services
Payments for:
Developers Area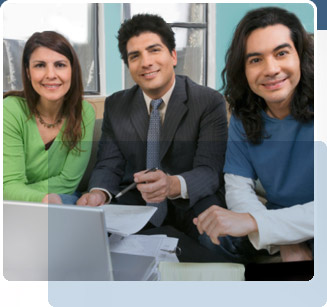 Over 1 million affiliates strong
Integrated with CCBill payment processing
Track and pay affiliates directly from your CCBill account
Online Marketing Services
Increase your visibility
The interconnectivity of the Internet is a powerful business tactic when used effectively. Referral traffic garnered through affiliate marketing strategies can produce increased sales and revenues while simultaneously driving more recognition of your brand across the Web. CCBill payment processing includes highly productive options for you to use at no extra charge – the CCBill Affiliate System.
At the most basic level, affiliate marketing helps you build a network of other websites to promote and refer traffic to your online property. All affiliates need to do is place your banner or link on their site. You establish a commission rate to be paid for any referrals your affiliates send to you that result in new sales.
Promotions, Up-Selling
and Premium Offers
CCBill's platform is built to expand your opportunities, and empowers your ability to offer promotions, up-sell additional or premium services, or diversify your product line with partner offers. Our FlexForms open up the ability to control the placement, number and design of promotional items on your form – and even test the success of multiple promotions side-by-side. Without even changing the HTML of your website or adding complex plugins, you can add top or side banners to display your promo offers or special deals. FlexForms also allow you to configure your up-sales on your own, meaning more movement and control for you, as well as flexibility for your promotional efforts.
Merchant-to-Merchant Cross Selling

CCBill is one of the few payment services which also promotes the connection between merchants to help expand product offers and connect you with other partners. You may also apply cross-sells to your payment flows and manage the various partners as you see fit. With our extensive one-click purchase tools, and the merchant offers available in Merchant Connect, CCBill supports more business between more merchants – for the bottom-line result of more sales.

Designed to simplify and secure the purchase process while increasing revenue, Merchant Connect includes support for cross-sales, up-sales, upgrades, add-ons and partners. This marketplace empowers your business to reach new markets and consumers with flexibility and innovation. By providing a new way to make new purchases from different merchants without re-entering payment information, the consumer experience is eased – and allows for merchants to increase traffic and revenue for themselves and their affiliates.
Let's Get You to the Right Place.
Did you find CCBill.com
on your statement or have a question on a purchase?
(For Shoppers, Buyers and Subscribers)
Have a website in need
of online payments?
(For Merchants and Businesses)
Thank you for your interest in CCBill's complete ecommerce solution.
We look forward to working with you.