Whether you're a webcam veteran or thinking of starting a Live Cam business of your own, reading this blog will help you get a better understanding of the tricks of the trade and what are the best and new sites where you can try out your luck and expand your business.
As many Cam Models claim, it's not always about finding a Live Cam website that promises a hefty income. Rather, it's the ones that offer the highest traffic or largest number of daily website visitors that should make the cut. After all, what's the point in streaming live if you don't have anyone showing up for your cam?
What is a Live Cam
A webcam or cam is a camera that takes pictures or videos in real-time. It is usually found on a laptop, or for better resolution Models can purchase a stand-alone cam that can be connected via cable or blue tooth to their computer or laptop. Some people use the cameras on their smartphones, as well.
Webcams that record in real-time are referred to as Live Cams, they provide images and videos instantly and show what is happening in the current time. This live media can then be transmitted or sent online to other users. The process of transmitting these videos is called "streaming."
Many websites are built for live video streaming, and they use different programs to support the requirements of its broadcasters. These include embedding the media as Java applets. Currently, there are thousands of Cam Sites online, each with its own user interface, theme, and purpose. Live Cam websites range in purpose, from broadcasting in nature to radio to model camming.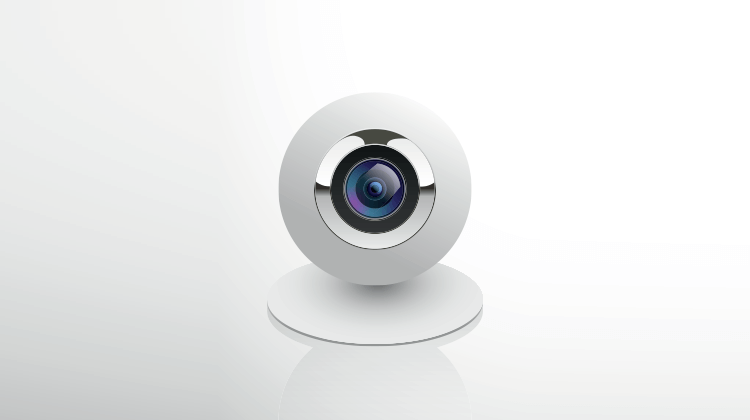 Some of the most popular Live Cam Sites also include travel promotions and virtual tours of various locations and sites. It is easy to see that the popularity of Live Cam Sites is increasing rapidly and many entrepreneurs are taking advantage of this. While the traffic on online entertainment websites is fluctuating due to laws and regulations, the traffic on Cam Sites is constantly growing.
What is a Cam Site
A Cam Site is a website that supports live streaming or transmission from any webcam. The online entertainment industry took its share of the cam market from the very beginning. Even though when we talk about the online entertainment industry, camming is not the first thing that comes to mind, it has been silently growing in popularity for years. It has given Models and performers the freedom that they might not be able to have on standard online entertainment sites and the benefits that they have never seen possible. They experience the flexibility of deciding their times and space to do their work.
Cam Sites and camming are also considered safer than other forms of online entertainment industry work and the income Models can acquire can be quite rewarding. Of course, like all other jobs, this one comes with its challenges and it's important to know the ins and outs of Cam Sites and the way they function to know how to get the most out of them and how to stay protected.
Put simply, a Cam Site hosts a Models work. Unlike other media streaming entertainment sites, camming is live, which means that it's important for Models to interact with the viewers to attract more traffic. Models can have interactions from chats, to presentations or shows.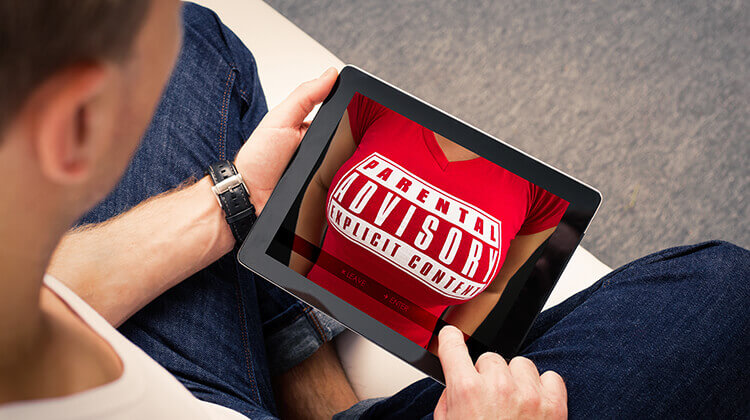 A Cam Site usually has a field where the Models' webcam will be displayed, a chat window for users to be able to dialogue with them, and other features which vary from site to site, like private chats, purchase of tokens which can later be used to pay for certain special features on the website. Users can use the chat boxes to give their suggestions on what the model can do to further entertain the users, however, it is up to the model to decide if this is something they want to do or not.
We mention some of the top camming sites below, including Chaturbate, MyFreeCams, and LiveJasmin. These sites are popular among performers but don't all have the same compensation. Due to their popularity, these sites take relatively large cuts from the profit that the Cam Models make. On the other hand, some sites offer forms of protection for their Models as well. That's why picking the right site is the biggest step in becoming a Cam Model.
What is a Cam Girl
A Cam Girl also referred to as a Cam Model is an online performer, who uses online broadcasting to stream her webcam online live. A Cam Model can be of any gender or orientation, they can be a solo performer or have partners they perform with live.
Their performances can range from simple chats with users to doing private shows. Depending on the Cam Site, their performances are paid with tokens which can be used to purchase private shows, give gifts, and even buy goods from the performers.
Cam Models can perform from home or can record their live sessions in studios. Models are offered the freedom to choose their content, based on their users. Some Cam Models lure the users to pay for a private show where they will be given access to exclusive content.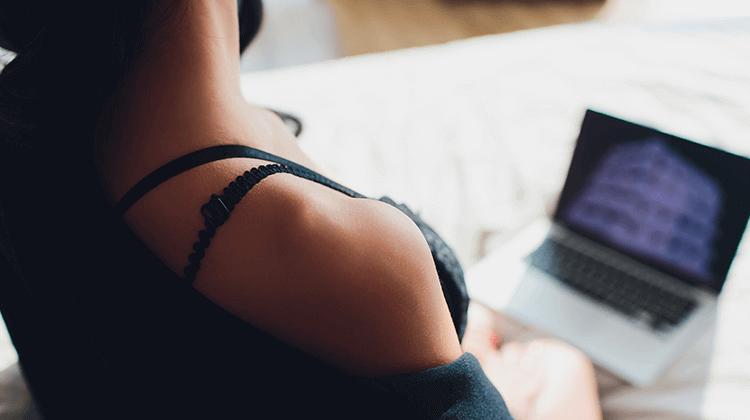 Some of the terms used for Cam Girls are "Broadcasting", "Entertaining" and "Performing"
Broadcasting is the process of going live on camera for users and is used in the camming industry to describe the actual act of going online and streaming the webcam to users.
Entertaining is the phrase used to describe how a Cam Girl keeps her viewers entertained or active on her channel. Most importantly this is how a Cam Girl earns her profits. She can do this just by being herself, or by using props, toys or just by dancing for her viewers.
Performing is the aftereffect of entertaining, this either means taking viewers for private chats or gifting gifts to see the Cam Girl perform more. This is also a crucial part where the performance determines if the Cam Model will get a regular customer.
How much do Cam Girls make
There are so many factors that affect the income of Cam Models. The profit of a Webcam Model increases with time as they get more exposure, new viewers and old customers becoming repeat customers.
As a Model gets more experienced, he or she will start to leverage new channels of earning money, affiliate income, joining multiple networks, learning the tricks of the trade and earning more money from their current customer base. If the model is very attractive and appealing, then these factors can also increase the amount the Model will earn. However, if a Model is new to the business, they should not expect to earn lavishly in the beginning.
There are Models, however, who are making $50-100K per month, but these are popular industry actors or Models who are experienced and cam full-time. On an average a Cam Model can expect to make $200-$1000/day, depending on if they are investing 3-5 hours a day. Models should not expect this to be a daily routine, there will be good days and bad days, some days you might just make a few dollars, so expect the unexpected.
Models should be prepared that camming websites will take a share of their revenue, on average about 35%, dependent upon website operation. According to one, she makes around $5 per minute. But, she has been a top earner for a long time and has a huge fan base.
Cam viewers typically pay with purchased tokens. Models should realize that there remains a possibility of chargebacks, so picking the right website to work with can make the difference.
How to Become a Cam Girl
Camming can be an appealing professional decision for some Models, and the business is fairly simple to enter. All a Model needs is a PC or laptop, an appropriate webcam, and a fast internet connection. Logically, the next step would be to decide which webcam site to work with. Models choose their working hours and their location.
Once you decide to go into the camming business here are the steps you need to take to become a Cam Model: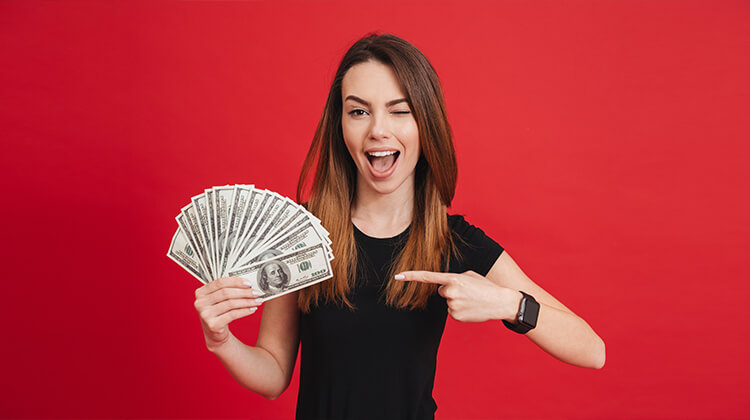 Make sure you Like it
If you've done your research and read all about how the camming business works, then the first step is to decide whether this is something you want to do. Of course, very few people have the luxury of doing what they love as a source of income. However, you must have some interest in presenting and or performing. Remember this is a career where you have to keep climbing, and success is not going to come overnight.
A lot of effort and hours will be put into the process of gaining traffic and customers, and once that's achieved the goal would be to keep them coming back. You have to stand out in some form or the other and if you're not ready to do this, then maybe this is not the right choice for you.
Prepare for risk to be outed
You are entering the online entertainment industry and while you might be completely comfortable with it, not everyone will share the same opinion.
First, before you even buy a webcam, make 100% sure you are prepared for the risk of being outed to your friends, family, or employer. Make sure your spouse or partner knows about it, is comfortable with it, and also accepts the risks. After all, it will affect them too.
It's not a certainty that the two halves of your life will collide, but treat it like the inevitable (even if it's not).
Work only for legit studios
So, when your equipment checks out, you'll need to decide which Cam Site is right for your career goals. Veterans recommend that new Models start with a seasoned Live Cam leader, such as Chaturbate.
With Chaturbate, you can quickly model and begin broadcasting. It is important to understand though, it can take some time to learn how to manage your chat room. Chaturbate makes this process easy and fun by providing their Models with "apps and bots" which they can use to help make things more interesting for their viewers. These apps include tipping games and the ability for Models to set up tip goals. You don't need to know how to use the apps and bots to do well, but it helps to have some knowledge of how they work. Just go on cam and experiment with some of them, so that you can get a feel for how they can help you run your room. Token Keno is a great one to start with, and it's probably the most popular app on the site right now.
There are studios that you can go to. They are connected to many streaming sites, have premade sets where you can stream, and have staff with years of industry experience.
First, research Cam Sites. There are plenty to choose from, so it's going to take some time and effort to find the one that's right for you. You should also consider these questions as you're deciding:
How much of a commission do you take from your tips and tokens?
What do you commit to when signing an agreement?
What additional options do they offer or allow?
Are there fan clubs or store link features?
Can they do VR (if you want that)?
Do they accept men, only women, or couples?
Are they new or established?
How much traffic, and how many visitors does their website attract?
How often, when and how do they payout their Models?
For example, many sites can take up to 60% of your tips and more. If that seems like a lot, remember these websites are businesses, so they invest in marketing and work hard to make sure that both they and you make a profit. Plus, they are providing a platform or virtual stage for you to perform and earn in a safe environment.
Become a part of cam community
There is nothing more valuable than someone who's been in the camming business for a while and has some experience. Our recommendation would be to join a few cam communities. These forums or groups are designed specifically for cam girls and guys to share ideas, rant, offer support or give advice. Best of all, you might end up finding someone willing to personally mentor you. These people are worth all the effort you invest in befriending them.
Protect yourself
Make sure locations are turned off and you've set the necessary setting on your site, Skype, or whatever tools you'll be using. Possibly have separate phone numbers or bank accounts if you're trying to be extra careful. Never give out your address, no matter how "trusted" a source is. There are also protection services you can contact for additional security support.
Maintain a good reputation
On many occasions, it happens that cam girls can have the status of being phonies or unreliable in their shows. Indeed, some viewers don't always care about minor details when it comes to live shows, but many notice everything. A good example of this is playing a prerecorded video for your viewers even though they paid to see a live show. Now imagine having a viewer telling you their deepest secrets and what they'd like to see you do, and then they notice you're not listening to them.
Of course, you're not always going to be in the mood, or you're not going to give your all but you must come through at least to keep them watching and coming back. If you're this type, know that you can easily lose viewers and worst of all, the word gets out, and soon you'll be losing more and more.
The best way to build a good reputation is to promise as much as you can do. No one is forcing you to go out of bounds, but giving a little can get you a lot and most of all a good reputation.
Build a fan base
Most of your income will come from regulars, or you're Fans – and it's a lot of work to get them. Post hot pictures (on whatever schedule you choose, but stick with it). Use social media to reach out to existing customers and find new ones. Use the right hashtags to get attention. Also, don't just jump on Twitter before your show. Build anticipation throughout the day to get customers fired up.
Keep in mind that each person matters and each viewer will have their preferences. Some will want to talk to you for hours, others will want consultations, and some might just want to see you online. It's up to you to set the boundaries, tell them when it's enough and of course, make sure you're doing only what you're comfortable with. Just being you will lead to a following of your liking.
Take care of your health and physique
Let's be honest, getting into the camming business is no picnic when it comes to online trolls. Prepare in advance. There will be time-wasters, trolls, and haters that just want to be terrible. Learn to grow some thick skin, work on your physique, focus on your health and brush off their comments, and ban whoever is ruining the environment.
Also, be prepared for some over-the-top perverse comments that might not land within your comfort zone. Camming sites have the wonderful option of blocking people, so if someone steps out of line, block them and smile on. This can be a good move because once you show that you're banning members, they will understand that to get access to your videos and photos will require some form of respect. This is also a good move for your mental health as well as your physical.
Whatever happens, if you feel comfortable in your own skin and with what you're doing, there is nothing that can get in your way.
Once you learn what ticks you off, and how to calm yourself down, it should be easy going from then on
Get the right tools
Once you've decided that you can see yourself camming in the long term, it's time to get the right equipment for your future career. In the Live Cams world, this means a computer or laptop and a webcam. Keep in mind the better the webcam camera the more attractive your video and pictures will look to your audience.
Your laptop doesn't have to be an expensive gaming device or the latest version, but it should have powerful RAM and processing.
For webcams, any of the Logitech cameras would suit your camming needs. They usually provide Models with high-quality pictures and videos, as well as awesome audio quality, this way your viewers will easily hear and see you, and keep coming back. Keep in mind that the most-watched videos on YouTube and online entertainment websites are high-definition (HD) and this means the better you look on cam and sound, the more attractive you'll be to your viewers. This will also entice them to invest in spending more time with you online.
To sum it up, you will need:
A relatively strong laptop
A good webcam
A decent microphone
A fast and stable internet connection
Lighting of some sort
A dedicated website or you can build one of your own and get a payment processor
Try not to rush into the camming business, if you don't have the funds to invest in your assets, then wait until you can afford the equipment and services mentioned above. This also means having quality clothes, props, and background. Take a few tips from some of the best Webcam Models, you don't see them in a garage, performing in the dark. You should provide an appealing picture to help attract and keep your viewers. Also, think about your thumbnails, or your preview images, they should be eye-catching. Keep in mind that customers have to choose you among hundreds of other performers.
Spend time online
Did you know that most Cam viewers only want to talk? It is common for viewers to want to discuss daily events, their problems, their music tastes, or their binge favorites on Netflix.
Chatting is not a necessity, but it's suggested. A lot of people are looking for some connection and building a relationship. Finding a model with character and that is happy to hear them out is something rare. This not only builds your reputation but builds you as a brand. Occasionally, all that viewers want is a personal approach and it means a lot to them. It doesn't matter if you give them a couple of minutes of attention or hours, a little can go a long way.
Be yourself and have fun
It's NOT a "build it and they will come" situation where you start your site and loads of money falls into your lap. Like any business, it will take time (both long-term and daily) and you will have to put in the work – you'll hear about "paying the piper", and it's 100% true. Be prepared for ups and downs – a lot of profit one day and nearly nothing the next, or worse, weeks of no incoming revenue.
It doesn't matter how hot, talented, or inventive you are, there are literally millions of Models out there with a webcam.
When signing up on a camming site you'll want to select your Model name. Picking a name can be tricky and you must pick a name that will stick and will attract attention. At the same time, you mustn't pick an already existing user name, firstly, to avoid copyright issues and secondly to avoid confusing fans. You can use various ways to come up with a stage name like Facebook quizzes that say "add your pets name to yours" or "your name is the color of your shirt and your favorite toy." You could also go bolder if you like, it's totally up to you. Just try to make it fit the image you want to create for your online persona. After you've chosen a name you like, Google it, to make sure no other Models are using it.
Next, if your Live Cam providers offer this functionality, it is a good idea to create a few videos to sell on your cam profile. Videos are popular and it's an easy way to get tokens flowing when you're broadcasting. You can upload the videos through your model account and set the price for each. Then, when somebody buys one, they'll get a download link automatically.
How do you handle this and set yourself apart?
Decide what you're comfortable doing
Decide on your style
Choose a name and stick with it
Have a good work ethic
Be consistent with your broadcasting
Have a store set up (optional)
Offer clips your viewers can buy (optional)
Be yourself
NOTE: It's also important to be fluid and adaptable, maybe your current ideas aren't working. It's okay to change your style or approach. Remember, there will be a lot of trial and error.
Get multiple revenue streams
Just like any business, have everything set up before you open the doors. Consider posting banner ads. This should help generate some initial traffic. Advertise on social media if you have built it up. Some Models have a following before they even get into the camming business. This makes earning from the start much easier.
When you're ready to begin broadcasting as a Cam Model, you'll have to consider how to make your chatroom a fun spot that draws in guests. Being fun and friendly helps a ton. Smile, laugh and simply act natural! It comes through when you're loose and having a great time, so if it helps. It is important to loosen up so you can easily talk to your fans. This is the initial step to building the sort of relationship with your viewers that will enable you to profit later on.
So how do you profit as a Live Cam Models? Tips. Getting viewers to tip is not as easy as one might think. Logic might tell you that being an attractive person, who is willing to entertain on cam would be a catalyst for getting viewers to start tipping enthusiastically. Unfortunately, it is not that simple. Viewers like to tip Models who they know and like. Most viewers will not tip a stranger, even if the model is hot and listens to their every wish. The vast majority of Cam Models have to actually work for tips.
The allure of becoming a Cam Model is understandable. Especially when you log into popular Live Cam platforms and see their Models being showered with absurd amounts of tips
Provide a gift wishlist
Having a wishlist is a great way to get spoiled and get extra perks from your live cam business. By linking to your wishlist from your camming site profile, website, social media accounts and other web presences, you can give your fans a way to buy you stuff and spoil you.
Every livecam star should have a wishlist and use it to get items and products that you want without having to purchase them yourself. Items can range from stuff you use in your shows, stuff you use in everyday life or luxury items.
Take advantage of the luxury you get as a cam model.
Best Cam Sites to work for
Finally, picking the best Live Cam platforms to work with is as important as all the above-mentioned steps. Areas to consider include:
Payouts – do they pay out weekly or monthly?
Payment percentage – This means how much of what you make will end up in your hands and how much will the camming site keeps. This can be anywhere from 30% to 70 %
Model types – Depending on which camming site you choose, you should check if you're are the right type to support their brand. It's not just about whether you're a woman or man, most Live Cam Sites have Model categories, and you should make sure that you are a fit for their gallery of Models.
Traffic – Look at their page views, consider the amount of traffic they receive, this will hugely impact the crowd you attract and your profits. Usually smaller websites or ones that are less well known have a lower traffic rate.
Privacy – some camming sites offer more privacy than others, whether this is the option of hiding your location or just blocking the state you're in. This is important when you want to keep your identity hidden or simply for safety reasons.
Specialty features – you might like performing alone, but sometimes you might want to spice things up and bring in a partner or group into your sessions. Also, you might want to have a wishlist, where people can send you gifts or where you can get tipped. These special features are also something that you should look for in the platform you choose.
Let's look at a few of the top Live Cam Sites for you to consider if you still think that becoming a Cam Model is a good choice for you.
Chaturbate

Chaturbate is one of the very few Webcam Sites where users can watch free shows. It's also user-friendly, easy to navigate and presents an amateur style, which is captivating. Viewers don't need to be experienced to enjoy themselves. As soon as a user logs on, they can begin chatting with Models, anytime, and from anywhere.
Chaturbate Models can earn money with hourly contests and tips, they can sell their videos and pictures, create fan clubs and earn from affiliate revenue.
Payment types include checks, direct bank deposits, bank wire transfers, and Paxum.
Earnings: Varied by Model, Models keep almost 60 % of their profits.
Payouts:Multiple payout options – daily, bi-monthly, monthly
Sign up page: https://chaturbate.com/accounts/model_register/
LiveJasmin

LiveJasmin is unquestionably one of the most popular Live Cam Sites. The platform offers spectacular and reasonably priced Live Cam shows and the viewing experience is appealing. Users receive access to more chat rooms than they have the time to explore. LiveJasmin draws over 35 million users every day.
Payment types include checks and bank wire transfers.
Earnings: Varied by Model. Models keep from 30%-60% of their profits.
Payouts:Biweekly
Sign up page:https://modelcenter.livejasmin.com/en/
BongaCams

BongaCams is a professional chat community where it's all about having fun. This is a great showground where users hang out, watch shows and the pricing is fair. Users can log on around the clock to get access to shows. What makes this Cam Site stand out is the fact that Models can make over 60% commission and get up to 25% from new client purchases.
Payment types include:Paxum and Webmoney
Earnings: Models keep 60%+ of their profits.
Payouts:Weekly
Sign up page:https://bongamodels.com/
MyFreeCams

MyFreeCams was the first free chat community on the web. Users can watch live shows and utilize numerous social features to keep things interesting. Users can also browse chat rooms and participate in competitions.
Payment types include:Checks, direct bank deposits, bank wire transfers, Okpay and Paxum
Earnings:Models keep 60%+ of their profits.
Payouts:On the 1st or 16 th of the month
Sign up page:https://www.myfreecams.com/models/info.php?cam=30229
Cam4

Cam4 has created its own unique space for online camming. Viewers and broadcasters are treated to innovative site functions and advanced cam room features. Amateur performers perform in free live shows, attracting new viewers, or waiting to be taken into a private show.
Payment types include:Bank wire transfers, Paxum, Payza and ePayments
Earnings:Models earn $0.10 per token.
Payouts: Each weekday
Sign up page:https://www.cam4.com/vr/vice/become-a-model/
Stripchat
Stripchat is a free online community where viewers can enjoy incredible amateur Models performing live shows. Stripchat is 100% free with immediate access anytime, anywhere. It is one of the fastest-growing Cam Sites. Models get to keep up to 60% of their income and can rely on weekly payouts. Contests are also offered so Models can earn more.
Payment types include:Bank wire transfers, Paxum, Bitcoin, ePayments, Bitcoin Cash and Ethereum
Earnings: Models keep 60% of their profits
Payouts: Weekly and biweekly payouts
Sign up page:https://stripchat.com/signup/model
Flirt4Free
Flirt4Freeis a classy and exclusive chat site that features live shows. Viewers are given clear fees for watching Models and can choose from hundreds of guys and girls worldwide.
Payment types include:Checks and bank wire transfers
Earnings:Varied by Model and location.
Payouts: Biweekly
Sign up page:https://www.flirt4free.com/broadcasters.php
CamSoda

CamSoda is a fresh entry into the world of live chat. While professional Model performances are frequent, most performers on the site are amateurs. All webcams stream in high definition. Tipping gets you noticed.
Payment types include:Bank wire transfers, Paxum, checks, and Direct ACH deposits
Earnings:Models earn $0.05 to $0.55 per token. Models set their rates.
Payouts: Weekly
Sign up page:https://www.camsoda.com/models
Cams.com

Cams.com is one of the largest webcam portals on the web and has a reputation for being very reliable. They offer a free basic membership and free chat rooms. Members can get quite a lot of chatting done for a fairly low price. Models can work from the privacy of their own homes.
Payment types include:Bank wire transfers, direct bank deposits, Paxum, Paypal and checks
Earnings:Models keep up to 45 % of their profits.
Payouts: 5 days after the 1 st and 15 th of the month.
Sign up page:https://cams.com/go/page/models_become_one.html
XLoveCam

XLoveCam is the Cam Site for European beauties. Members from around the world enjoy live shows from Europe's prettiest and talented girls.
Payment types include:Bank wire transfers, direct bank deposits, Paxum, Paypal and checks
Earnings:Models keep up to 45 % of their profits.
Payouts: 5 days after the 1 st and 15 th of the month.
Sign up page:https://model.xlovecam.com/en/
Streamate

Streamate is a famous Cam Site with Models from all over the world. Viewers can filter their search to look for the perfect Cam Girl.
Payment types include:Bank wire transfers, Paxum, mail checks, and checks
Earnings:Models keep 30% to 35% of their profits.
Payouts: Weekly
Sign up page:https://www.streamate.com/becomeamodel/
ImLive

ImLive hosts one of the largest collections of amateur Cam Models online. Visitors can enjoy its unique Multi-Viewer option, which allows members to view up to 6 live free chat rooms all at once. ImLive's Membership Loyalty Program also awards deals and discounts as users move up viewership levels.
Payment types include:Bank wire transfers, direct ACH deposits, Paxum, ePayments, Epayservice, Cosmopayment and Pumapay
Earnings:Models keep from 30% to 100% of their profits.
Payouts: 1 st and 16 th of the month.
Sign up page:https://lang.imlive.com/become-model
FreeWebcams

FreeWebcams features sensual Models who love entertaining for their viewers.
Payment types include:Bank wire transfers, Direct ACH deposits, Paxum, Prepaid Reloadable Visa debit cards, and checks
Earnings:Models keep up to 45 % of the profits.
Payouts: 5 days after the 1 st and 15 th of the month.
Sign up page:https://www.myfreecams.com/models/info.php
Sakura Live

SakuraLive is a Cam Site focusing strictly on amateur girls from Japan. Viewers can browse the site and even see a few free shows, but they'll have to purchase points to take full advantage of the Models. 
Payment types include:Bank wire transfers
Earnings: Models keep up to 30 % of their profits.
Payouts: Once a month on the 20 th 
Sign up page:https://secure2.dxlive.com/register
SkyPrivate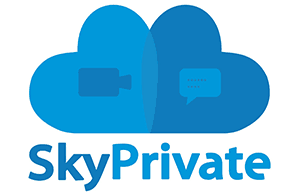 SkyPrivate is a great Cam Site to work if you wish to be an independent, part-time Model. Viewers can be added on skype and ad placement can be done too.
Payment types include:Bank wire transfer and Paxum
Earnings:Models keep up to 75 % of their profits.
Payouts: On request
Sign up page:https://www.skyprivate.com/how-it-works/a-model-journey-skyprivate/
XCams
XCams features some of the most beautiful women from Europe as Cam Models. The entire continent is represented, with multiple languages being spoken. They offer simple payouts with fixed percentages for Models
Payment types include:Bank wire transfers, Paxum, Syspay and ePayments
Earnings:Models keep up to 45 % of their profits.
Payouts: 20 th of the month and 5 th of the next
Sign up page:https://www.xmodels.com/en/
CamWithHer

Since 2005, CamWithHer has claimed to be the net's #1 source for high-end Webcam Models. Their beautiful Cam Girls are known worldwide and have been featured in some of the most popular men's publications. They pride themselves with the best looking model staff online.
Payment types include:Checks, direct bank deposits, bank wire transfers, Payza
Earnings:Models keep from 50% to 70% of their profits.
Payouts: Twice per month
Sign up page:https://www.camwithher.com/webcammodel/
CamLust

CamLust has the largest selection of independent, verified Webcam Models, ready to provide Live Cam shows on Skype, as well as other video chat platforms. Every model on CamLust has been fully verified through their stringent vetting process to ensure that Model photos represent the exact model a viewer will see during their show.
Payment types include:Bank wire transfers, Paxum, Bitcoin and ePayments
Earnings:Models keep from 75% to 80% of their profits.
Payouts: On request
Sign up page:https://camlust.com/model-signup
CCBill Tip
Need a payment processor for your Live Cam business?

With more than 20 years in Live Cams industry, CCBill provides a robust payments services platform built with valuable feature-rich tools and resources to help you attract, retain and engage your viewers.

Your Live Cam site viewers can pay for their tokens, direct, subscription or social broadcast access.
Camming can be a rewarding and stable vocation, once you get the hang of it, including choosing your timetable, your promotion techniques, and your business strategy. Make a plan of what works for you and what doesn't. Models simply need to stay centered and have a solid hard-working attitude. It's extremely simple in the vanilla world to follow the rules and structure that a boss or manager sets for you, but it's completely different to be a business owner, and be in charge of your own personal brand or online persona. This profession requires investment to figure out how to be the most profitable and effective. It might not be for everyone, but those who go into this business have nothing but praise for it. Whatever you choose, good luck!