Whether you are an existing or a new ecommerce owner, there is one part of your operations; you might be neglecting. Inventory management is a process that most people overlook when thinking about business automation.
Ecommerce inventory management requires understanding how many products you have in your inventory to sell. Knowing your inventory status is essential, especially in the prevention of running out of products to sell when the products remain available for purchase from your website.
If only there were a way or software that could help you keep track of your inventory. Well, there is, and we will help you pick the best one for your store.
What is Ecommerce Inventory Management
Ecommerce inventory management is the process of purchasing, storing, and keeping track of the company's product supplies. It includes any components from manufactured products, as well as the final product to sell. Inventory management also consists of the actual storage unit of those goods.
Inventory management might seem a bit intricate, but the fundamentals are the same regardless of the size of the business.
Glossary of Inventory Management Terms
To get a better understanding of some of the terms we'll use later, here are a few quick definitions.
| Inventory | Tangible products to sell to buyers |
| --- | --- |
| SKUs | Stock Keeping Unit – a code used to identify and organize products you sell |
| Variants | Same products but of a different size or color |
| Units of Measure | How your products are measured (kgs, pieces, sizes, etc.) |
| Supply Chain | Distributing a product |
| Dead Stock | Unsalable products in your inventory |
| Buffer Stock | Extra stock in case of a sudden rise in demand |
| Minimum Viable Stock | Minimum stock needed to have the business run and keep up with demand |
| Reorder Point (POP) | The pre-determined reorder stock amounts |
| Lead Time | The time from when inventory is ordered and arrives |
| Cost of Goods Sold (COGS) | Starting inventory + purchases - ending inventory = cost of goods sold |
| Holding Cost | The cost of holding the inventory compared to the actual value of the inventory |
Dropshipping and Inventory Management
With the dropshipping business model, you sell products manufactured by someone else. In this scenario, the manufacturer takes care of product storage, inventory management, shipping, delivery tracking, etc.
Dropshipping platforms such as AliExpress, Oberlo, and Salehoo help you select reliable partners and suitable products for your ecommerce business.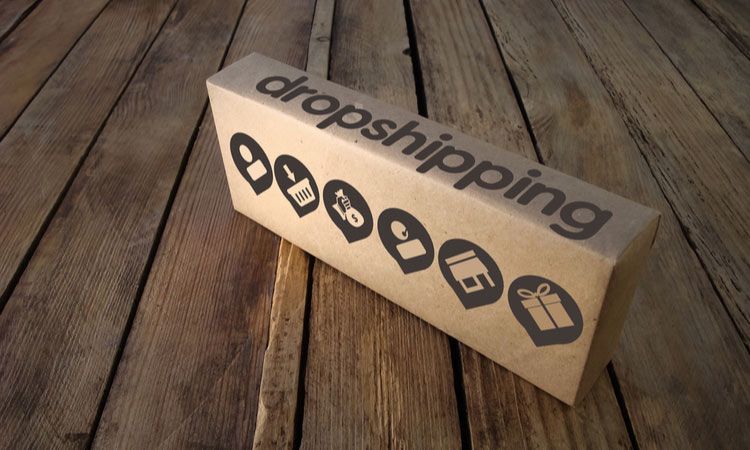 Inventory Management in Dropshipping means:
You are selecting the right products for your ecommerce store (e.g., products with high demand, good reviews, and low return rate).
Choosing reliable manufacturers, suppliers, and partners and maintaining good relations with them.
You are making sure that integration between your ecommerce platform (e.g., WooCommerce) works properly with the Dropshipping platform (e.g., AliExpress).
Staying on top of all problematic orders (e.g., chargebacks, returns, lost packages, credit card fraud).
Inventory Management Techniques
Managing inventory might seem simple at the beginning when you are juggling just one or two products. Problems arise when you must keep track of numerous products on an ongoing basis. Then you must additionally compare, forecast, and analyze all the information over periods to predict supply needs.
There are different ways to manage inventory, and not every technique will fit your stock type. Likewise, not every technique will provide you with the correct insight into the growth of your business. We have listed some of the most common inventory management techniques to help you get a better idea.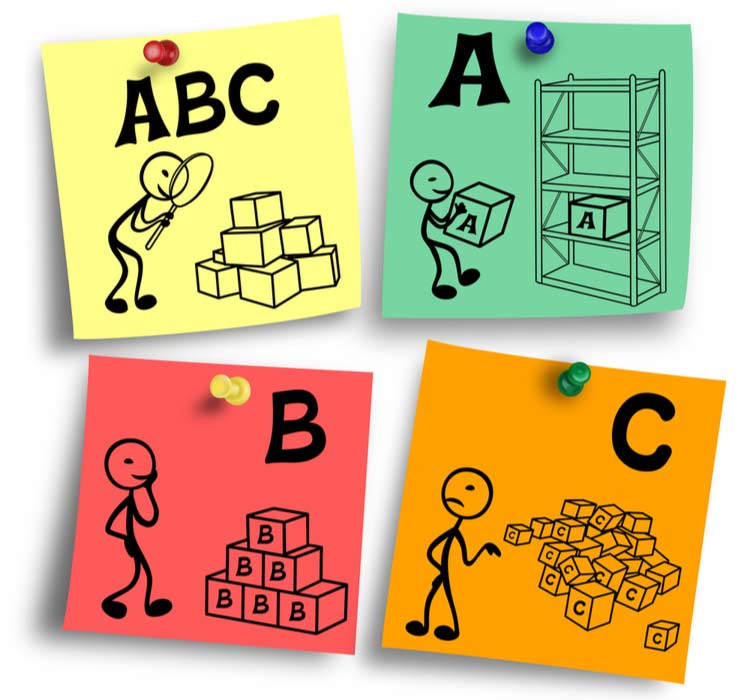 Just-In-Time or JIT
The JIT technique requires that you stock a product once it is sold, in the same quantity. Here is an example. If a customer purchases one hat, your inventory will require restocking for one hat. JIT means that the amount of stock in your inventory will always be at the same level.
JIT is a good fit for business owners who only wish to manage the products they sell rather than think about buffer stock. It doesn't do is to give you room for forecasting, which you'd have to do on your own to predict future highs or lows in sales. Tracking is crucial as sometimes stock might be sold faster than you can restock.
First In, First Out (FIFO)
This inventory management technique is simply what the name implies. The product that first enters the inventory will be the first product shipped out to the buyer. This tactic is perfect for non-durable goods, as they do not remain in the inventory too long. This method is popular in industries where products have an expiration date like the cosmetics or food industry.
Par Levels
This tactic always implies having a minimum amount of all products. This type of inventory management technique can be used with other technologies as well, such as JIT. This method simply means that you will receive a notification once the stock reaches a certain level to reorder inventory.
When determining the par levels for a product, business owners must keep the restock time in mind. Products that take longer to restock will have a higher par level than those with shorter delivery times. Likewise, products that sell out faster or that are seasonal will occasionally have to have their par levels altered.
ABC Analysis
ABC Analysis classifies inventory into three groups, depending on their value. Here's an overview of these groups:
Category A: products that are high in value but low in quantity
Category B: products that are moderate in value and moderate in quantity
Category C: products that are low in value but high in quantity
This method is most common in businesses that have a diversity of products, so they have help prioritizing them. ABC Analysis also requires a close watch to see if there are changes in the values of the products over time. Changes in consumer demand or seasonality might alter the value.
Main Inventory Management Challenges
While inventory management seems like a clear-cut process – decide on a product, decide on an inventory management technique, and choose software to keep up with the levels – it's not always like that.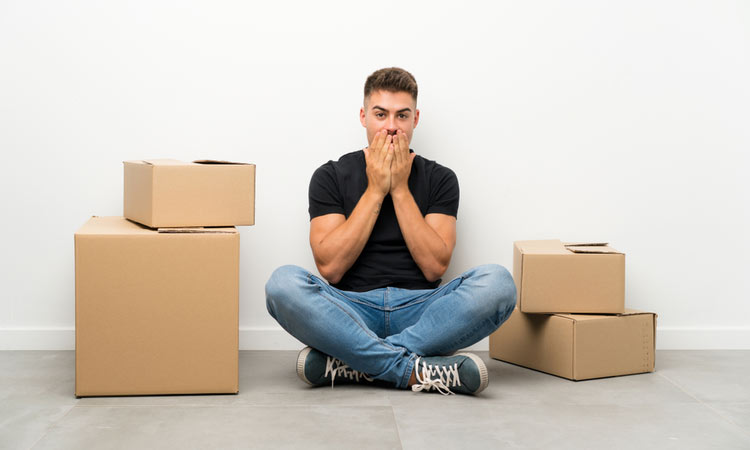 Many business owners, especially in the beginning, will face various challenges with their inventory management. However, if you're aware of these challenges on time, you are less likely to suffer setbacks. To help identify these, we've listed the main inventory management challenges below:
Too Much or Too Little Stock
Ecommerce doesn't always offer you a correct idea of your inventory and your target audience's shopping habits. It is easy to fall into circumstances where either you can't supply demand, or you've overestimated how much merchandise you need to have on hand in a given month.
Even though it might seem that it's better to have more stock than too little, this might pose a challenge. For example, it can be expensive to stock too much inventory. Also, you might end up with dead stock in the end if demand depletes. However, in some cases, there might be an oversell situation where you accidentally let customers purchase more products than there are in the stock. In this case, having extra stock might work out.
Making sure you have enough stock can make the difference in building consumer trust. Therefore, having a sound inventory management system and software is so important.
Manual Inventory Management
In the beginning, you might think to invest in an inventory management system seems like an extra cost for your ecommerce. While this might appear unnecessary for small companies with little stock, ecommerce owners will soon find their business growing. Once a business starts expanding, and more products end up in stock, manual inventory management might not be the most reliable.
Not only does ecommerce growth means more sales and products, and additional channels to sell through and multiple warehouses. To avoid relying solely on manual inventory management and avoid making data mistakes, finding the right inventory management software is the key.
Not Keeping up with Multiple Channels and Warehouses
Another common problem is the lack of visibility, which ecommerce business owners continue to face as retail demand increases and inventory management becomes more complicated. There are two main challenges to visibility that can influence your ability to meet the demand and develop your business:
Not keeping up with multiple channels – as your business grows, you might use multiple channels like eBay or Amazon. Without management software, you might not be able to keep track of the sales and orders on all platforms, which will have a direct impact on your inventory.
Not keeping up with multiple warehouses – The same problem as the one above happens with numerous warehouses. You might decide to partner up with various manufacturers and warehouses as demand for your product grows. Having an inventory management software can help keep track of the inventory in each warehouse, so you don't end up over or understocking. The software offers you ample time to maintain good relations with other manufacturers.
Without seeing the big picture of inventory management, it's hard to know which decisions to make and when to make them. Always bear in mind that while some customers prefer shopping on one platform over another, they still need the same experience as customers shopping on another platform.
Lack of Information and Insight
The last inventory management challenge you can encounter is a lack of insight into results. You need to get acquainted with data, and loads of it, to grow your business and make choices that meet demand.
To boost profits, promote productivity, and satisfy your consumers' expectations, you need to understand specific information. Areas include how your inventory fluctuates over time and how demand changes over time. You'll need to predict what your inventory will look like in the future and when to reorder goods.
Sometimes, to capitalize on or fully understand a potential trend, you need to access inventory data within a day or just a few hours. Without a centralized system that collects real-time, 24/7 inventory details from every channel, it's virtually impossible to exploit data to make these kinds of business decisions.
Best Ecommerce Inventory Management Software
You'll notice that as your business grows, inventory can eventually become more difficult to manage manually, mainly if you sell online, where your customers expect to see the supply and condition of a commodity at every stage in the purchase process.
Fortunately, several inventory management solutions are available on the market today that connect with an ecommerce platform and help you track the supply chain. Here is a list of the top ones:
| Platform | Price |
| --- | --- |
| Oberlo | Free up to 50 products/month |
| SkuVault | Starts at $199 / month |
| RetailOps | Starts at $60 / month |
| Delivrd | Free up to 10 products |
| Ordoro | Starts at $59 / month |
| TradeGecko | Starts at $39 / month |
| Unleashed | Starts at $259 / month |
| Skubana | Starts at $499 / month |
Oberlo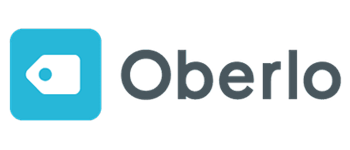 Oberlo is one of the best stock management services for dropshipping stores or those ecommerce companies that distribute products directly from a supplier to the consumer, without on-site inventory.
You can create rules for repricing goods, grouping items through, delivery times, monitoring orders, changing sources of products, and more. Oberlo also lets you find products, add them to your Shopify store, and ship them directly to your customers. Best of all, they have 24/7 customer support.
Oberlo allows you to automate your dropshipping, launch your business, and keep track through a chrome extension.
Price: Free up to 50 products/ month
SkuVault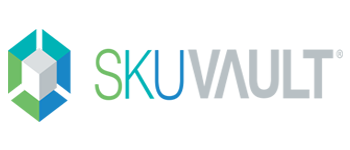 SkuVault is a cloud-based inventory and warehouse management software designed to reduce inventory out-of-stocks and increase warehouse operation efficiency with ecommerce integration capability.
SkuVault ecommerce inventory management program helps you synchronize the networks of ecommerce distribution, monitor your inventory, and produce reports on an easy-to-use interface. Their inventory management system apps offer efficient processes for choosing, packing, and delivering, so they get the right products on time whenever possible. Thanks to their technology, you can build up your customer trust and increase your performance and sales.
Price: Starts at $199/month
RetailOps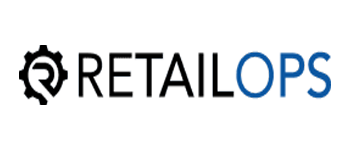 RetailOps is a complete all-in-one retail and ecommerce software solution that unites various retail operations. It's an all-in-one system for managing purchasing, order management, warehouse management, reporting, point of sale, and more.
Packaging all these capabilities together, RetailOps eliminates the need to integrate multiple systems. RetailOps directly integrates with Shopify, Amazon, Magento, and more, and is offered as a fully Web-based system and is OS agnostic. They also provide an iOS app for easier Warehouse Management.
Price: Starts at $60/month
Delivrd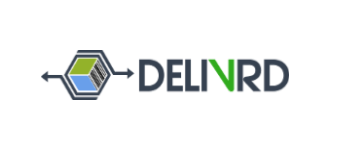 Delivrd is a free cloud-based order fulfillment solution for businesses of all sizes. The platform tracks your inventory, prints barcodes, analyzes each product's profitability, and even bundles unfulfilled orders to consolidate future shipments.
Its basic free plan offers email support, inventory transaction history, notifications when stocks are low, and you can list up to 10 products. Once you sign up with them, they will guide you through the steps of the order fulfillment process.
Price: Free up to 10 products
Ordoro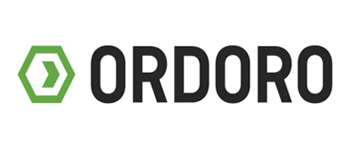 Ordoro is a cloud-based shipping tool for managing inventory at every point in the sales process. The service automates shipping requests, dropshipping, barcode scanning, and supplier management, and can provide revenue data in real-time. Ordoro integrates with more than two dozen sales channels and shipping carriers. It also has a web app for Shopify users.
You can quickly create shipping labels, automate with shipping presets, and keep all your requests in order. Ordoro makes your life easier by providing options for mix and matching your shipping methods. They allow you to handle your shipping down to the smallest detail.
Price: Starts at $59/month
TradeGecko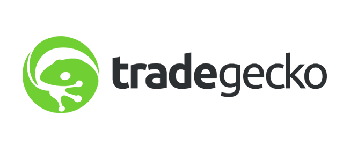 TradeGecko is a digital, cloud-based inventory management system that allows traders to take control of their market from order to fulfillment. This software is a good fit for companies in wholesale and ecommerce dealing with multiple users, distribution networks, warehouses, currencies, and tax requirements. TradeGecko has evolved to include CRM, business intelligence, a mobile app, online payments, customer support, a custom-made B2B ecommerce portal, and a whole application ecosystem.
Price: Starts at $39/month
Unleashed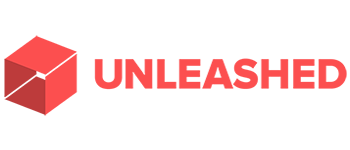 Unleashed is a modern, versatile inventory management solution that allows ecommerce customers to make big decisions based on real-time data regarding their product line. According to Unleashed's website, the platform is ideal for distributors and provides the most relevant product details for your mobile device in a simple selling app.
It offers multi-warehouse management, flexible product management, and tracking of serial and batch numbers. If you're into auditing, then Unleashed will help keep track of stock whenever.
Price: Starts at $259/month
Skubana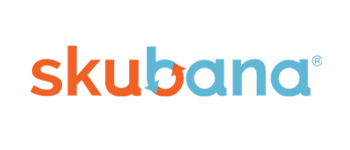 Skubana puts the ecommerce company in touch with retailers around the globe. The platform lets you handle customer orders and your restocking operation. Thus, partnering with the supermarket companies that may want to sell your product too. Skubana follows you from various warehouses to order fulfillment and creates market forecasts that help you grow your product line.
You can link and import orders from every platform you sell, including online shopping carts, marketplaces, stores, and point of sale. You can print delivery labels from all major carriers or route the shipments directly from one centralized location to third party distribution centers.
Price: Starts at $499 / month
Never underestimate the importance of inventory for your business. Inventory is your company's biggest asset, so you need to ensure you manage and grow it in the right direction. You'll never go wrong by introducing an inventory management tactics to your ecommerce.
It is fundamental to find a corresponding inventory management software that will help you handle your inventory. Technology should be a stimulus, not a hindrance to the development of your business.