According to online retail sales projections, physical goods sales will reach close to $476 billion by 2024.
The numbers keep soaring, which is good news for ecommerce businesses.
However, it also means that competition will increase. Brands will find it harder to attract and retain current customers. Maintaining a high repeat purchase rate will be crucial in a competitive business environment where new businesses keep cropping up.
This post explains various strategies you can leverage to boost your repeat purchase rate in ecommerce.
What is a Repeat Purchase?
A repeat purchase rate is the percentage of customers who come back to your business for another purchase.
While an influx of new customers can help a business boost profits, it's crucial to track the repeat purchase rate because loyal customers remain the steadiest source of revenue.
How to Calculate Repeat Purchase Rate?
Calculate the repeat purchase rate by dividing the number of purchases from repeat customers by the total number of purchases made during a given period.

It's important to calculate values from the same time frame to get the actual repeat purchase rate.
How to Increase Repeat Purchase Rate? - 6 Strategies
To increase the repeat purchase rate of an ecommerce business, deploy customer retention strategies. Retention strategies enable the business to provide post-purchase value, strengthen relationships, and drive customer loyalty.
Listed below are practical strategies to help increase the repeat purchase rate of your ecommerce business.
1. Design Customers' Lifecycle to Maximize Sales
The customer lifecycle describes the stages a consumer goes through on their path to loyalty. It involves touchpoints from when they learn about your products to when they become brand advocates.
The customer lifecycle stages include awareness, consideration, purchase, retention, and advocacy. Our focus will be on the part of the lifecycle from the moment a customer makes a purchase onwards.
How do you maximize opportunities at this stage?
Once a customer makes a purchase, there are several actions a business takes to increase its repeat purchase rate:
Utilize a customer relationship management (CRM) tool and an email automation tool to send thank you emails immediately after a customer makes a purchase.
Use a sales tracking software, Google Analytics, or your CRM tool to discover related products that the customer might be interested in and recommend those products to them.
Provide regular updates on brand events, latest products, and offers.
Send online tutorials that can help the customer expand their knowledge and learn how to use your product. Offer online training or provide a feature video.

Offer continuous, prompt customer support. Proactively reach out to customers, check on them, and answer questions. You can also create a FAQ page or other helpful documentation on your site.

Personalize your email outreach based on their past purchases and browsing history. Track interactions using your CRM tool to scale your business.

Encourage additional sales using discounts and coupon codes.

Take advantage of sales tracking software to track customers who bought products that need replenishing and send reminders.

Design an effortless checkout process to make it easier for your customers to shop more.

Tip: Start a blog. Use it to provide product updates and special offers, trending news and more.
2. Run Loyalty Programs
An easy way to improve your repeat purchase rate is to employ loyalty programs.
In fact, the prospect of earning loyalty rewards for purchases is one of the factors online shoppers use to determine where to shop. Globally, 35.5% of shoppers buy from retailers with loyalty programs for at least half of their purchases. Of these, 91.9% purchase to earn loyalty rewards.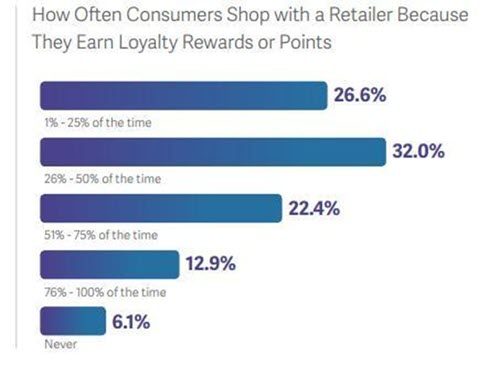 Image source iVend Retail
Loyalty programs incentivize future purchases by encouraging customers to continue doing business with you.
Follow the tips below to set up loyalty programs that will improve your business' repeat purchase rate:
Understand what motivates current customers to return to your shop and tailor reward programs accordingly.
Continuously update your contact list with details of how current customers interact with your brand.
Track customer behavior so that it becomes easy to anticipate their needs and meet them through the loyalty program.
Understand customer preferences so that you can tailor programs to suit various customer segments.
Encourage engagement on social media and collect customer feedback on your products.
Use an easy-to-understand customer loyalty program. It should also track customer interactions.

Interactions you choose to reward should be action-based and increase benefits to your business.
For example, reward customers whose purchase total exceeds a certain limit. Reward those who refer new customers, engage with your brand on social media, or purchase products during slow business periods.
3. Run Retargeting Ads
Retargeting helps create advertising campaigns that target customers based on their actions.
Set up tracking pixels or run dedicated paid campaigns. This way, you build a list of customers who clicked on your ads.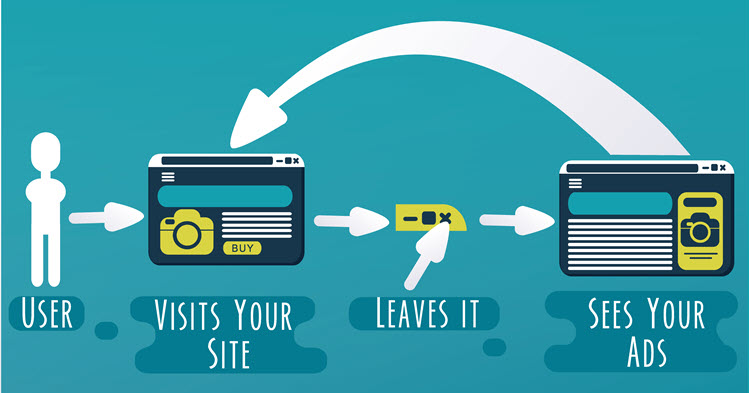 How do you use retargeting ads to increase the repeat purchase rate of your ecommerce business? By doing the following:
Segment your audience based on activities, including pages they visit and how deep they scroll.
Run retargeting ads across channels such as Facebook, Pinterest, Outbrain.com, and Google AdWords.
Create segment-targeted and informative content for your ads. This way, you convince those who failed to purchase earlier because they didn't know how to use the product or didn't feel compelled enough to buy.
Include customer success stories in retargeting ads to address concerns and hesitations a customer may have about buying your products.
Retarget those who abandon carts by offering discounts, creating urgency, and personalizing ad messages.

If you offer subscription-based products or services, increase your repeat purchase rate in ecommerce by retargeting those whose subscription is going to expire soon.

Retarget customers with offers on upsells and cross-sells.

4. Provide Frictionless Experiences
Improving your customers' purchase experiences is a proven way to increase ecommerce conversions and boost your repeat purchase rate.
In a recent study that aimed to determine what drives consumers to transact, researchers found that the most important factor is the products' price (98%).
Additionally, consumers consider accurate product descriptions (94%), stock availability (94%), ease of finding products on site (93%), and quality images (93%) as important purchasing factors. Others consider free delivery (92%) and strong customer service (90%) important.
The clear message from these statistics: give your customers a stress-free experience if you want to improve the repeat purchase rate of your ecommerce business. Make everything easy by including detailed descriptions, how-to guides, easy navigation, and a seamless payment gateway.
Provide high-level support across the platforms customers use to communicate with your brand. Integrate a help desk tool or use live chat to turn complaints into solutions and questions into sales. Use these tools to collect feedback and improve your customers' overall shopping experiences.
5. Use Cart Abandonment Emails

Sending customers cart abandonment emails can boost the repeat purchase rate in ecommerce. To recover these transactions, you need to use data for personalized communication. Recognize when the customer has an interest in a specific product, then reach out to them with the right messages.
Other best practices for cart abandonment emails that you can use to increase the repeat purchase rate of your ecommerce business include:
Send the emails within the shortest time after abandonment or when the products are still fresh in your prospect's mind.
Encourage conversions with incentives like free shipping, discounts, interest-free financing, and quick availability.
Include testimonials and reviews in your cart abandonment emails for social proof.
Motivate customers to purchase using scarcity and exclusivity techniques.
Use personalized and fun subject lines to stand out in your customer's inbox.
Include images of abandoned products to remind the customer what they were interest in buying.

Add a clear call to action in the email and offer one-click checkout options.

A/B test cart abandonment emails before sending them to the masses to ensure they render correctly on different devices.

If the merchant and/or consumer is located in the EU, they are subject to the General Data Protection Regulation (GDPR). Take into account that EU consumers must opt in to receive promotional material and must have the option to opt out in the emails they receive.
6. Analyze and Optimize Your Strategy
Increasing your repeat purchase rate starts with understanding your brand's current position.
Track metrics that give a complete view of your site's health and leverage those insights to boost the repeat purchase rate of your ecommerce business.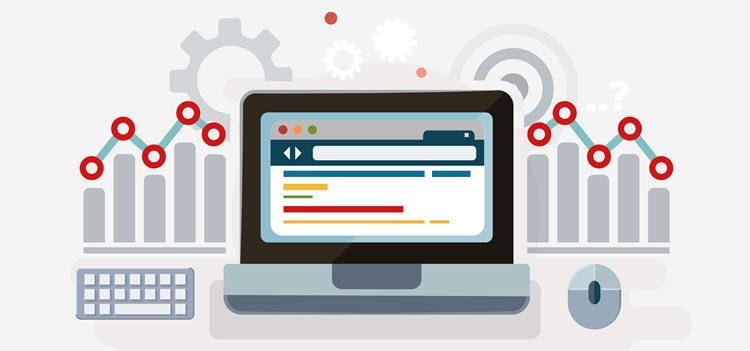 Below is a list of metrics you should track besides repeat purchase rate:
Conversion rate. How many of those who visit your site make a purchase? If your conversion rate is low, focus on increasing it before seeking repeat business.
Total sessions. How many visitors does your site receive during a given period? Work on increasing the total sessions by onboarding new customers and turning them into repeat purchasers.
Email opt-ins. Track your email database growth and ensure you can continue reaching customers via email for free.
Purchase frequency. What's the time between orders for current customers? Knowing this can help you optimize your outreach efforts.
Customer lifetime value. How much do customers spend on average? Are your churn rate reduction efforts working?

Why Is Repeat Purchase Important?
A high repeat purchase rate in ecommerce indicates that you have found a market for your product and that your product solves customers' problems.
It also means that your strategies effectively convert passive visitors into loyal customers. You can take advantage of professional CRO services to optimize your ecommerce site for conversions.
A high repeat purchase rate in ecommerce also shows that you have loyal customers with a high affinity for your brand. They are familiar with your brand and trust it. This makes it easier for you to sell to them than to new customers.
Moreover, repeat buyers spend more than new ones for every purchase they make by increasing the quantity of the products they purchase and going for upsells or cross-sells. You also end up spending less on pitching your product to them as they already prefer your product over that of your competitors.
Ready to Boost the Repeat Purchase Rate of Your Ecommerce Business?
Directing your resources, time, and effort to customer retention strategies helps increase profits and returns on investment. Employing the tactics mentioned above will help you maximize your repeat purchase rate.