The global ecommerce market has experienced a shakeup in 2020 like none of us could have predicted. Demand spikes and supply chain disruptions have changed the landscape and led to many more interactions with customers as they tried to get the products they wanted, or you had to let them know about unexpected delays.
The companies surviving what the year has thrown at us all are those in lucky positions to be able to fill orders and offering high-quality customer service when things go wrong. The way you approach customers and the service you provide when something is your fault or beyond your control will dictate how you make it out of 2020.
That is a serious proposition. And with supply chains still in flux, there is only one area for you to focus on and strengthen: customer service. The hard part is figuring out how and where to provide that service.
So, let us dive into the five most significant customer service opportunities and discuss what you should do now and consider in the future. It is all about keeping the customer happy; to do that, we have to understand what they want and how they want to get it. 
Chatbots: Immediate, Low-Impact Service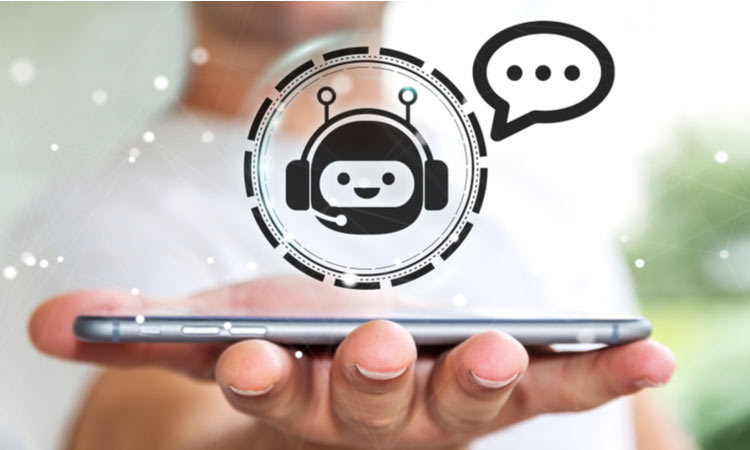 A chatbot strategy can be useful for ecommerce companies even if you only implement them for basic questions. Think of your broad questions on stock availability, how you calculate taxes, shipping options, and return policies. Everything that your FAQ answers are something that customers will find useful from a bot on any product page.
We recommend building your initial chatbot information and responses from that FAQ content because it will also help you clarify answers, and it might even show if policies such as returns can be optimized for better customer experience. Chatbots help us define the grey areas in an ecommerce business, which is a good business practice.
At the same time, chatbots free up your team from routine and common service questions. You do not need to have someone handling a chat or monitoring an email account to explain your returns policy every couple of minutes. Customers also do not have to wait for you and your team to answer simple services.
Training for your chatbot will depend on the solution you use to implement it. However, you can prepare by tracking the queries customers type into search bars on your site already. Whether that is for products or in your knowledge base, convert as many items here as possible into answers that a basic bot can provide, while linking to specific products or pages, as necessary.
Going Beyond the FAQ
An FAQ-focus is a surface-level chatbot. What is perhaps most interesting in the ecommerce space is when chatbots help customers solve problems. These can range from finding something in the right size or matching or building surveys into a conversation-like interaction and then displaying the results.
You are allowing the technology to serve the same customer service role as floor staff in a brick-and-mortar retail shop.
There are a variety of tools and services that make this affordable and can work with different solutions. You might consider a general tool that works based on your underlying ecommerce platforms such as Shopify, or one that is specific to your best-performing sales channel.
If you are going the sales-support route, it might make sense to invest outside your site. A popular option here is chatbots that turn your Facebook page into a virtual store by communicating with visitors on Facebook Messenger.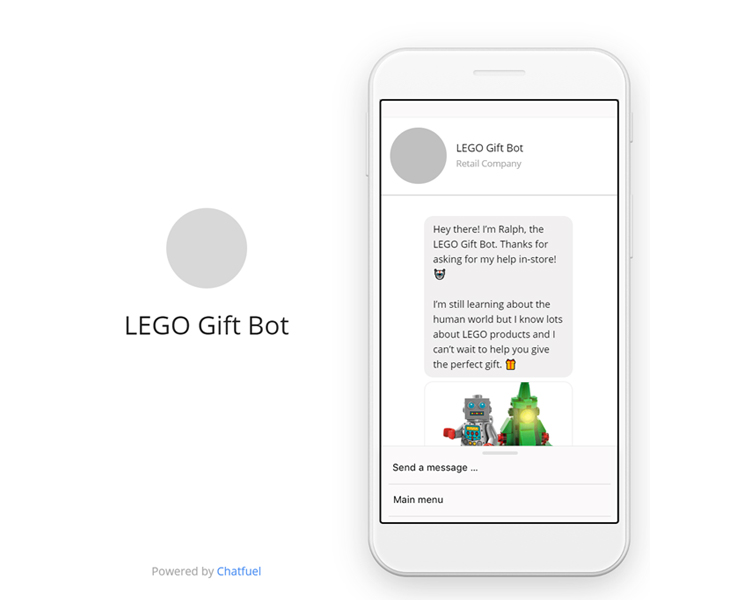 LEGO offers a Facebook Messenger bot designed to help people find gifts |Source|
LEGO is an incredibly fun example of the Messenger bot. When you interact with it, the bot gives you personalized recommendations based on a series of questions about the gifts you want to buy. It also considers your budget and some general characteristics of the person who will get the gift. When you have found the perfect item, you get a specific link that takes you to the LEGO website with that product already in your shopping cart.
It is an enjoyable and straightforward experience, and LEGO says it has reduced cost per conversions by 31%.
Email Response Needed
Email is a must-have for every business, especially ecommerce. It provides your customers with a way to interact with you when they need help and builds a connection you can use for a variety of customer service and marketing options.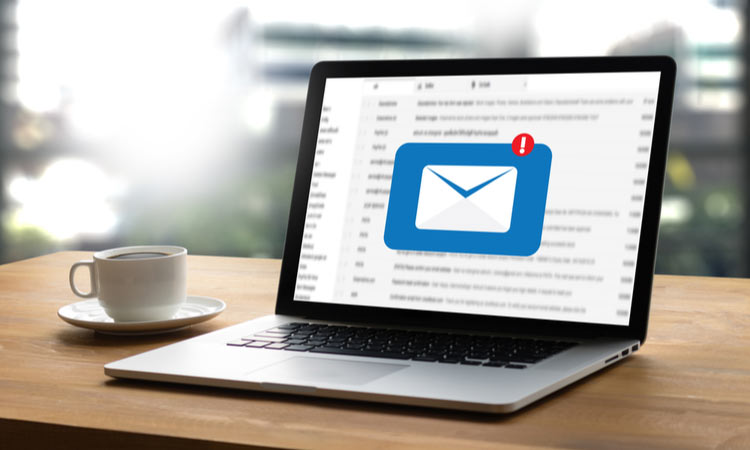 Knowing a customer's email address enables you to give them the info they want proactively, such as receipts and order confirmation, shipping updates, and tracking codes.
Ask 100 different ecommerce companies, and you will get 100 different answers on the perfect mix of services, platforms to use, and tech to integrate. However, the most common theme you will hear is that it is essential to have something that integrates with your sales and inventory platforms. You want to be able to set things up and have it sent out for you, instead of requiring heavily manual processes.
Integrated capabilities are a must-have because they can use a wide range of information in your system and automate the delivery of emails. So, whenever someone purchases from you, the email tool can pull their name and order information. Then, the email they get with purchase and tracking numbers also greets them by name. It maintains your relationship and reinforces a personal connection.
Down the road, that personalization capability can help with sales efforts, too. Not only are you still using their first name, but you can make recommendations and send sales coupons specifically based on the products they have purchased from you in the past.
The service angle here is first to provide all the customer's information when they buy from you. Then, you can use email to follow up with information as events occur. For instance, if you have a production backup that delays shipping, you can automate notifications to let people know. That automation frees up your humans who can monitor email inboxes for more complex questions.
Integration here makes it simpler, too, because your system will associate an email address with order history. Your team will be able to find someone's orders and issues without asking a lot of questions, reducing the back-and-forth, and delivering service faster.
Email gives you a chance to link to a wide range of content to answer questions, from videos on YouTube to your FAQ. Or you can provide links to chat, phone numbers, and other customer service channels. There are even some AI systems that can write response emails for you, further speeding up service times.
Your customers expect you to have an email for support at a bare minimum. Thankfully, it is easy to go beyond that.
A Case for Call Centers
Now, let us look at something that does not cross the radar of most ecommerce companies: Call centers.
Once thought of as the customer service tools, people wanted to avoid — and only for the biggest companies with the most customers — call centers have evolved into a quality customer service solution. 
The rise of cloud computing has made it to where call center agents can be integrated with your systems and provide relevant support to the user, instead of generic help. They serve as a 24/7 answering service so you can operate a global shop without needing global employees.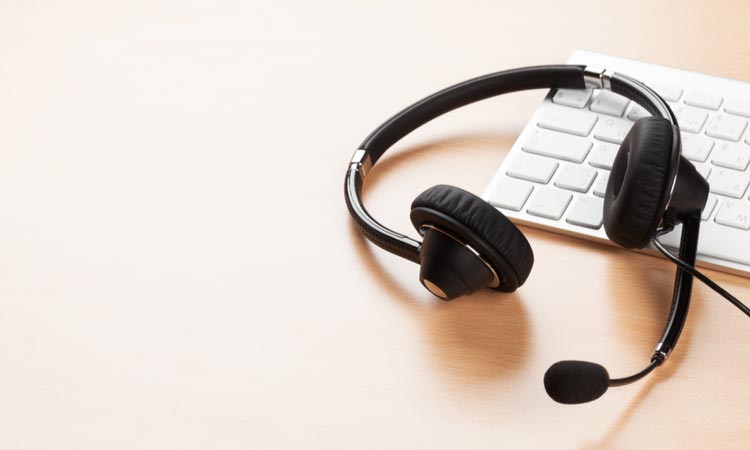 The growth of ecommerce is now making call centers specifically target your business. So, their services often include learning your products, distribution, and other operations. They will access your FAQ and internal documentation as well as be trained on how you run your business. This can even include soft-skills training to have agents treat customers in a way that aligns with your brand and your stated core values.
There is specific support for keeping your store running because they know your business and space. Training on logistics and fulfillment means agents know how order processing works, where your billing impacts interactions, and what are your company's responsibilities versus your carriers.
By integrating with existing CRMs, you will not lose insight into customer details and can get advanced reports on why customers are calling. In many instances, call centers offer help desk support, giving you live chat on your website 24/7, too.
By working with virtual agents, you are also shifting some of your costs while having greater coverage. This means no infrastructure spending or software to buy, less hiring, and many offer packages where you pay based on call volume. It can be smart to give customers the human service they want while controlling costs and margins. 
Call centers can also make sense for high-level care, not just general customer service. Agents can be trained on how to support complex products you make or if you have tight requirements for returns.
Most services also have built-in QA. You can audit calls, agents, and customer satisfaction levels. It is nice to ask someone else to be accountable when you are already wearing a dozen ecommerce hats.
Social Media Support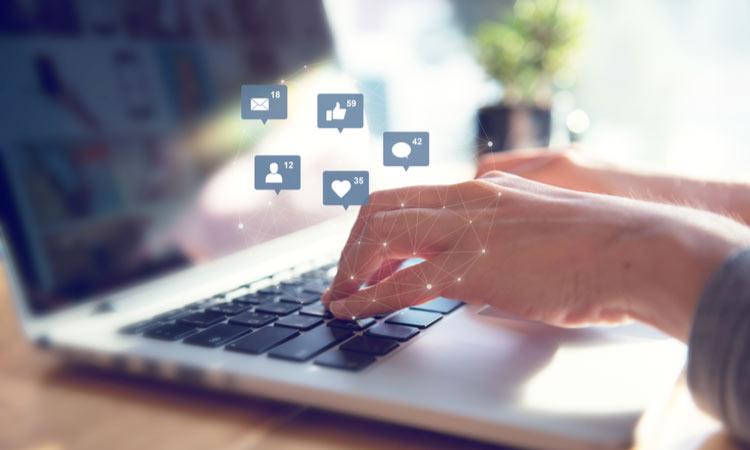 Social channels are becoming increasingly important for ecommerce sales. Social referrals to ecommerce sites grew 110% from 2017 to 2019, according to eMarketer data. People are looking for your brand, reading reviews, and sharing information about your products on social already.
So, support on this channel is in demand, but also simple and effective
The trick here is speed. We know a majority of customers expect you to be monitoring social channels and respond to questions there. Roughly 70% of online shoppers have used social media for customer service requests. What may shock you is that 60% expect a response in under an hour — nearly a third of shoppers want that response within 30 minutes, according to Social Media Today.
Hire a team and use tools to track brand mentions on social so that you can be quick with that customer service response. At the same time, you should look at these tools to engage with people outside of service requests. Thank fans for interactions, share jokes and get involved to create the community you want around your brand. 
The same Social Media Today, infographic notes that customers spend between 20% and 40% more money with companies that interact with them on social media. You can use social to drive brand growth and uncover a wide range of sales opportunities.
The caveat here is that much of this depends on the customer having a positive interaction. People need to be satisfied with the service to leave positive comments and reviews or share what you are posting. If you do not get it right, you run a significant risk of lower recommendations, poor reviews, and bad word of mouth. Just under half of your ecommerce shoppers are willing to share bad service experiences on social.
So, give your team the tools they need and train them both on using those platforms and more general customer service. Practice on how to delight people, especially those mad at you. Be sure to teach teams about what information should be shared publicly and how to respond when you need to move someone to a private channel or message.
Social is essential for all ecommerce growth, too. If your company sells mainly on Amazon's marketplaces, they will do the bulk of service for you. However, if you have issues on the platform or need to expand your sales outside of it, social is a smart way to build your brand reputation and start selling on your name.
Is AI an Option?
We see some early AI in the ecommerce space, especially behind the scenes. It's likely that your order platform, or if you use third-party ecommerce fulfillment, automates many decisions. AI tools may be used to learn slightly more advanced features like selecting the best shipping option based on weighted categories of price, timing, and customer loyalty.
On the customer service side, some new tools exist in chatbots and knowledge bases to learn how customers respond to answers or what customers mean when they ask specific questions. The next wave is likely to be deeper AI that is used for these purposes but can learn faster and adjust itself over time.
Some solutions now connect with CRMs and helpdesk information to generate customer service transcripts that look at how customers respond to answers and preemptively flag issues. This can include routing people to agents or IT, for example, minimizing the steps customers take to get help.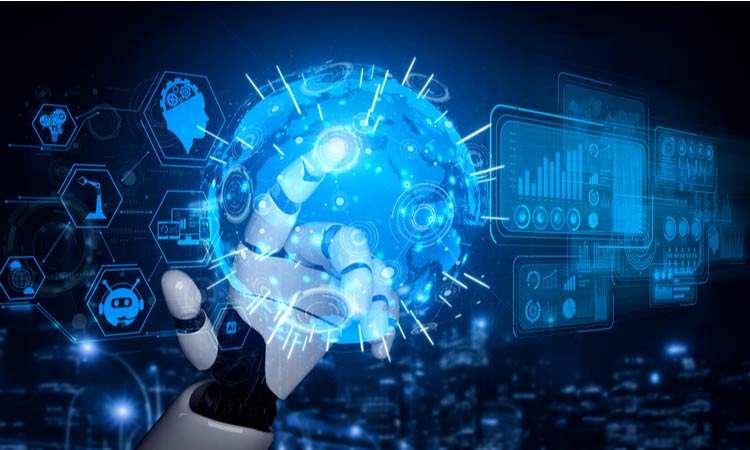 AI is poised to identify repetitive issues and tickets across all your service channels, generating responses to customers or pre-populating responses when a customer service agent arrives.
Other platforms are focusing on tagging information for you by looking at service and sales cycles. So, you might have an AI that looks at your past sales history and determines that customer follow-up should occur after three weeks, and sales messages for resupplies or new products should start 8 months after purchase.
There is a lot of opportunities, but also a potential for significant costs. Depending on the complexity of the solution and how many systems it needs to integrate with to access your data, solutions are costing $100s, $1,000s, and even $10,000s each month. Your size and the potential for sales increases will dictate if advanced AI is right for you. If you do go that route, find a tool that can work hand-in-hand with other advanced solutions such as contact centers to reduce ticket volume, and best utilize your chatbots and other inbound service options.
Find Where You Can Be Proactive
There is no single guarantee for customer service options for the best across ecommerce. Some channels are generally seen as must-haves across all industries — social and email — but the mix that works best for you depends on your customers and capabilities.
Listen to your customers and see what they want from you and how they try to reach you. Take the guidance they give you on where to start.
We do have one final piece of advice for your tool selection, though. Look for what helps you easily personalize messages and be proactive about service. Addressing concerns before they happen frees up your team to tackle bigger questions. It can also help customers get support on your site and prevent them from having to navigate away from products, shopping carts, and other sales opportunities to get a little help.