The global ecommerce market experienced a considerable shakeup in 2020.
The companies that survived last year were those able to fill orders and offer high-quality customer service when things went wrong. The way they approached their customers, no matter whether they were responsible for the issues in question or not, played an essential role in their success.
This article explains the best practices for top-notch customer service in the ecommerce industry.
What Is Ecommerce Customer Service?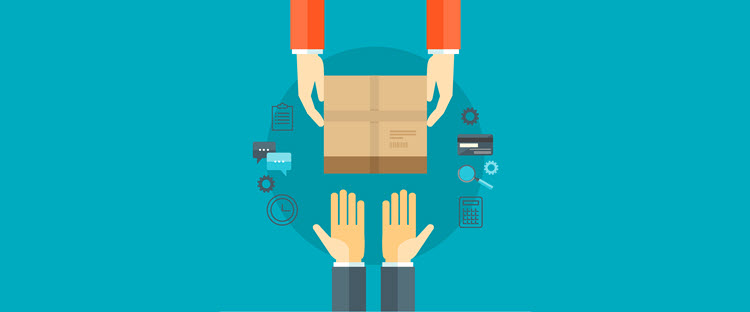 Ecommerce customer service refers to activities and routines used by ecommerce businesses to help their customers with online purchases, complaints, refunds, and any other actions they take.
The primary purpose of ecommerce customer service is to resolve customers' issues while giving them an exceptional user experience.
How to Improve Ecommerce Customer Service? 14 Best Practices
Ecommerce entrepreneurs need to constantly improve their customer service to retain their existing customers and attract new ones.
Consumer-friendly practices that effectively resolve customers' common or uncommon issues are valuable spokespersons for every ecommerce business.
The following practices work well as general rules for improving customer service for every ecommerce business:
Personalized support
Enhanced customer feedback and reviews
Keeping customers informed
Automating everything automatable
Chatbot services
Encouraging self-service
Practical documentation for customers on the business website
Using customer service tools and software
Email for higher connectivity
Deploying a multichannel strategy
Outsourcing customer service
Surprise gifts for loyal customers
High transparency
Monitoring customer service strategies and analyzing users' satisfaction
Personalization
Ecommerce customer service is more worthwhile if it's personalized. If you know what your customers bought from you before, it's easier to provide them with customized offers.
Divide your customers into groups based on their previous purchases and affinities. Make offers for each group, taking into account the data you have on their habits and preferences. For VIP clients, consider creating completely personalized offers.
Email and chatbots are valuable assistants in ecommerce personalization, as explained below.
Use Customer Feedback and Reviews

Feedback and reviews left by your existing customers are precious inputs for your future consumers. Encourage customer feedback and reviews both on your website and blog. Invite your customers to leave their comments and reviews on social media, as well. Such reviews usually draw attention to the brand in question and increase its online visibility.
What's most important is to adequately meet your customers' needs. Otherwise, you'll have a high number of dissatisfied customers who leave negative comments and damage your reputation.
Don't Keep Your Customers Waiting
It's imperative to promptly react to everything your customers ask you, from simple questions and complaints to delivery issues and refunds. Work with your call center agents and other customer support staff to improve this aspect of customer service.
Automate Everything You Can
Adequately applied automation significantly improves customer service in ecommerce. Use the following automation features to keep your customers happy:
Anticipate damage. Track what groups of products are most frequently returned or damaged during delivery. Detect the pattern and pack such products more carefully.
Set response priorities. Not all customers' requests are the same. Highly valuable clients and long-term customers sometimes deserve quicker responses. If you decide to apply this strategy, make a separate email list for such consumers.
Reduce canceled orders. Sometimes customers order a product and cancel it after the product has already been sent. This results in additional return costs. To avoid this, add a cancelation feature to the contact form that customers can use to send a quick cancelation request. Analyze previous cancelation emails to detect the most common cancelation words. Set the ecommerce software to treat such cancelation forms with high priority so that it sends alerts to the customer support team.
Consider Using Chatbots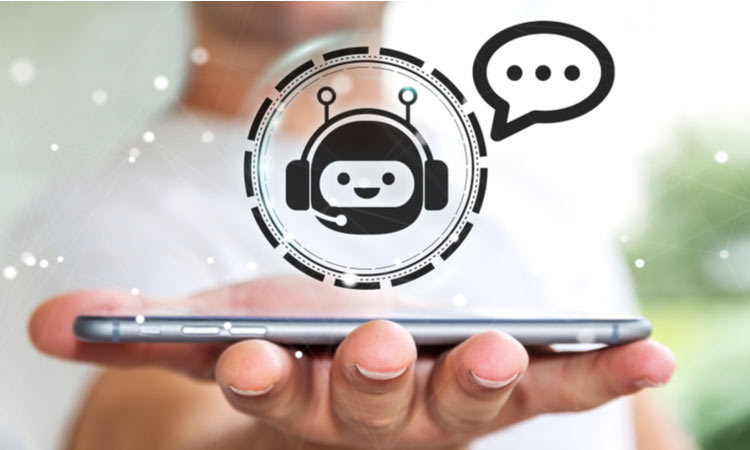 Chatbots are practical solutions to improve communication with your customers. Your workers can focus more on core tasks if you implement chatbots.
Use the pool of frequently asked questions (FAQ) as the database for your first chatbots.
Analyze the queries used by visitors on your website for additional chatbot inputs. These questions and inquiries will help you provide your chatbots with the best possible answers to the most common questions. Provide chatbots with links to products related to specific questions when necessary.
Encourage and Practice Self-Service
Self-service is a practical way of providing support to your customers while allowing them to quickly find the desired information on their own.
Encourage them to turn to self-service using the following features:
Relevant content. Use customers' inputs from the call center and the complaint emails to identify what content resolves their problems. Create content for the self-service section based on those data, such as step-by-step guides, video tutorials, and similar content.
Simple use. Enrich your self-service website (or the self-service section) with user-friendly features, such as search bars, and divide it into categories. Include links that lead to full articles on the blog. Add the contact form to the self-service section, as well, so that customers can contact the support team if they don't find a solution for their problem there.
Brand consistency. Customers are more likely to use a self-service center if it matches the brand it represents. Use the same domain and subdomain you use for the main business website. Include the business logo and other visuals important for brand consistency.
Customer feedback. Encourage your customers to give you direct feedback regarding the functionality of the self-service center. Use those remarks to advance that section.
Keep Detailed Documentation for Customers on Your Website

Ecommerce businesses need to provide practical and useful documentation for their customers to build trust.
The key element here is the FAQ section, which is the main resource for customers to look for answers to their questions.
The next most important element is the knowledge base on your ecommerce website. Provide many descriptions, explanations, and guides for your customers explaining your business operations and breaking down the relevant principles of the ecommerce niche.
Use Customer Service Tools and Software
Customer service tools and software solutions raise the entire ecommerce customer service experience to a new level. When you track customers' behavior, preferences, and purchases, you get a vast tank of invaluable information.
For instance, Shopify offers a wide range of applications that help merchants track their customers' orders, together with their inventory and products.
The more information you collect using customer service tools, the more data you can work with to enhance customer support overall.
Use a Good Email that Can Connect to Everything Seamlessly
Email is still a powerful tool for every kind of business, including ecommerce. When a customer gives you their email address, it's a sign of trust and a starting point of a newly established business connection. Once you have their email, you can strengthen this connection in several ways:
Remarketing. You can use the customer's email address to remind them they haven't finished a purchase they started.
Personalized offers. Once you have the customer's email address, you can add their name and address to create a full-scale ecommerce account – a nice way to create and send personalized offers.
Integrated ecommerce approach. Email is a vital prerequisite for establishing an integrated ecommerce approach. Every purchase that a customer makes and every action they take can be tracked and followed up on via email.
Work on a Multichannel Strategy

Ecommerce has become an omnipresent industry. From websites and social media to video-streaming services, you can target and acquire customers via different online channels. This means that it's possible to provide them proper customer support via those channels, as well.
If possible, provide assistance to your customers on various important digital ecommerce channels like Facebook and Messenger, Instagram and Insta DM, Twitter, and LinkedIn to provide top-notch customer service.
If you can't cover all those digital media with the same level of commitment, prioritize them in line with your target audience.

Consider Outsourcing Customer Service
Depending on your business goals and budget, consider outsourcing your customer service. If having an in-house team that covers customer service is more expensive than outsourcing, don't form one.
There are numerous outsourced customer service providers globally that offer their services at affordable rates. Shop around a bit before you make your final decision and compare the costs of hiring a full-range customer service team vs. outsourcing one.
Use Rewards to Surprise Your Customers
Everybody likes to get a gift. Ecommerce business owners should use this fact to strengthen their bonds with customers.
Email marketing is a suitable channel for sending rewards to your customers. There are various options you can use to send those surprises:
Follow-up discounts. When a consumer buys a product from your website, send them a follow-up email with special coupons, codes, or discounts. This is another time when having a customer's email address is recommended.
Loyalty club gifts. If you opt for a loyalty program, let your customers know how many points they need to collect via their purchases to get presents.
Birthday surprises. Ask your customers to enter their birth date when leaving their email. Send them surprises on their birthdays.
Be Transparent
Customers appreciate honesty and transparency. If you're straightforward with them, it usually results in higher conversion rates.
Don't publish any misleading content and information. Keep the product descriptions clear and highlight all the prices. Respond quickly to your customers' demands and questions regarding your products.
Provide them with their billing info on the dashboard of their buyer's account.
Track Customer Service Strategies and Analyze Customer Satisfaction

In the ecommerce business, it's necessary to constantly monitor customer service strategies and finetune them in line with current trends. Once you know which strategies bring profits and which ones don't, you can analyze customer satisfaction more easily.
Consider the following customer service strategies to advance your ecommerce operations:
Improve call centers. Standing on the front line of the ecommerce battlefield, call centers are the face and sound of your business. Give every new agent full onboarding training. Emphasize the importance of politeness and empathy. Supervise their work and give them regular feedback.
Data-based decisions. Devise your customer service strategies using your customers' questions, complaints, and kudos.
Monitor omnichannel support. Check out how your customers react to your agents and chatbots. Make changes if the market doesn't properly respond to your solutions.
Encourage customers' reviews and feedback. Invite customers to share their satisfaction with your ecommerce services. Analyze those data to improve customer support and user experience.
Why Is Competitive Customer Experience Important?
The ecommerce field is vast and long. There's a variety of ecommerce businesses competing in that field.
While smaller ecommerce businesses can't beat their larger rivals with money, they can provide top-notch customer support to win over their customers. In this context, competitive customer service is vital to keep your company growing, since this is where you can outperform your competitors without spending a fortune.
Conclusion
Customer service brings dozens of opportunities for ecommerce entrepreneurs to satisfy their customers. We need to understand what they want and how they want it to prepare the best customer service options.
There's enough space for every new business in this niche, if they provide their consumers with adequate support and experience.
So, track your ecommerce efforts on all online channels and constantly reexamine your customer service strategies and features. React promptly to your customers' requests and let them know they're the center of your ecommerce universe.