Let's face it, nearly every business today requires some level of an online presence. In a direct relationship, nearly all Marketing has moved to the digital realm too. When it comes to
Ecommerce
Marketing it might be difficult to distinguish between specialized activities such as SEO, social media, email and content marketing. This leaves many merchants asking themselves how can I leverage these marketing tools to help my Ecommerce business grow?
What is Ecommerce Marketing?
Ecommerce Marketing is the way sales are made by developing a stronger relationship with a website's buyers while increasing awareness for the products it sells and the brand of the online store. Ecommerce Marketing is a major strategy for marketing online and uses an established ecommerce market to promote the brand, goods, and services of the business.
Developing an Ecommerce Marketing Strategy
Once your business starts expanding, you'll need a strategy to keep on top of things like traffic, leads, customers and campaigns. Begin by determining your KPI's or benchmarks. These will be based upon your industry, business size, and other similar factors. Next, you will need to break that strategy into smaller tactics, or goals to help you fulfill your strategy KPI's.
Finally, you'll have to learn that you don't reach the end of the road once you earn a customer. You must remain connected with your buyer and keep your relationship with them fresh post-sale, as well. Learning to nurture your customers through their buyers' journey which includes their acquisition, conversation and retention are vital.
What is Acquisition?
Acquisition is the process in which an online business attracts visitors to their website or mobile app.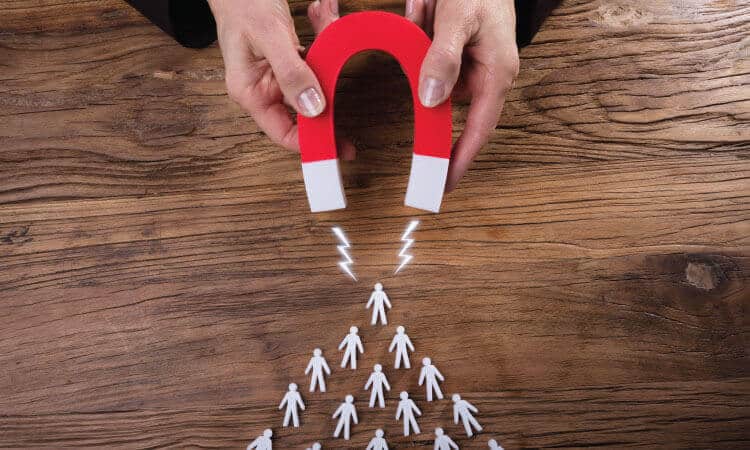 Step 1: Capturing user attention
There are many channels for attracting visitors to your Ecommerce site. These channels include social media, search engines, email, third party websites, communities, directories, mobile apps, and IM services. Each of these channels require different tactics. However, the main challenge remains the same for all of them:
Human attention is a scarce commodity.
Ever-increasing information clutter makes getting users focus on your content very difficult.
Great copy, also known as content and eye-catching design are required for solving this puzzle. Applying analytics insights, usability principles and behavioral psychology mechanisms in your content increases the chance that viewers will engage with your banner, text ad, or post.
Step 2: Attracting a Relevant Audience
Marketers often have problems targeting and attracting the proper audience. Mostly because they do not have an effective qualification process for their marketing campaigns.
Facebook Campaign Example:
Let's say you have an Ecommerce store with trending products, and you want to boost your sales with a paid Facebook campaign.
Most marketers would create a campaign with a lookalike audience, expecting a direct response and good ROI. Unfortunately, it takes more insight to create a successful Facebook campaign.  You need to tackle it with a qualification campaign and retargeting campaign.
Your qualification campaign could be a video of your product, produced to be interesting and not too lengthy. If you select a CPM (cost per mile) pricing model and offer $0.01 per view, you can get 500 video views for a total budget of $5.
Your Retargeting campaign, which would drop a pixel on the devices of your viewing audience, would then use the data from your qualification campaign and target the viewers who watched at least 60% of your video.
This 1-2 punch works better because your campaign's user journey is usually a multi-step process.
For more complex products or services, campaigns need to have more steps and touchpoints. This means that the visitor will be attracted to your website and other properties multiple times before they become ready to make a purchase.
What is Conversion?
Conversion is the process in which a business persuades their website visitors or mobile app users to become their customers.
Conversions also require a multi-step process.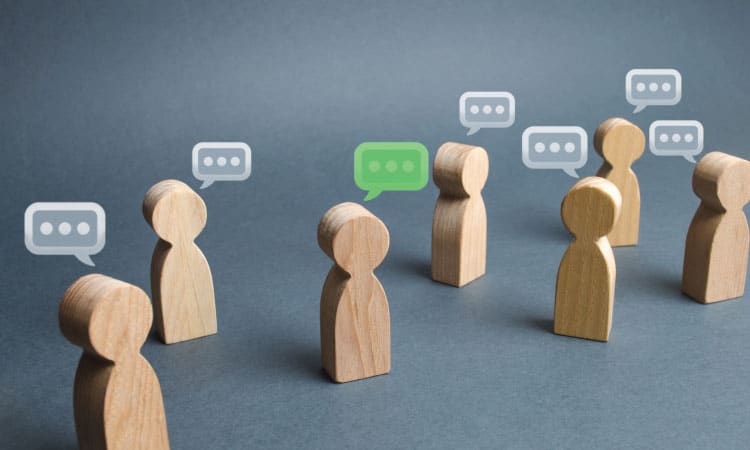 Step 1: Micro Conversions
Also known as subscribing, you can start by getting users to sign up, to your newsletter, follow your blog or social media accounts, download whitepaper, register a free account with limited features or trial account with a full feature set available for a limited period of time.
There will always be some (small) percentage of users who are ready to buy instantaneously. But most of the users still like to shop and will take some time to explore your offer, features, and competitors before they are ready for purchase.
In essence, you need multiple micro conversions in order to stay in touch with users who are in the early stages of their buyer's journey.
Step 2: Lead Nurturing
Lead nurturing means staying in touch with your users and enabling them to go through stages of the buyer's journey.
This means providing users with useful and educational content, promo offers, demos, unlocked features, free services, etc. Each of these actions shows how valuable your product might be for the user.
Depending on your business model, this can be done through email and social drip campaigns, gamification in mobile or web app, phone calls by your sales team, retargeting campaigns, surveys and so on.
A great user experience across all channels, trustworthiness and the right pricing policy are all keys for successful conversions.
What is Retention?
Retention is the process in which a business tries to retain as many customers as possible.
Just like acquisition and conversion, this process needs to be executed in several coordinated actions.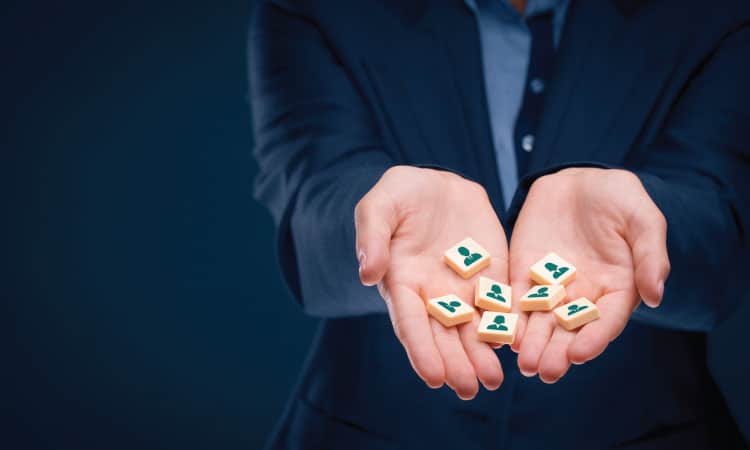 Step 1: Onboarding and Education
The user onboarding process educates your user on how to use your product or service.
This process begins from day one. Otherwise, users might cancel their subscription, return your product or request a refund because they do not understand the value you provided to them.
User education is an ongoing process for products and services which are more complex.
The more you empower your user or buyer to fully utilize provided resources, the less likely churn or loss of business will happen.
Step 2: Customer Support
Effective customer support is one of the key factors in keeping your customers happy.
You can imagine how frustrating it might be for a customer when something does not work properly. In such situations, people are sensitive and could react in a negative fashion.
That's why good customer support is crucial. To quickly remedy all issues, assure the customer that everything will be ok, and request their valuable feedback about product or service flaws.
You might wonder how customer support is related to the marketing and retention process?
First, many companies realize the value of positioning themselves within the market with great customer service. For example, Rackspace emphasizes the number of certified engineers they provide in their customer support.
Second, customer feedback is essential for improving your products and services. Specifically, this information can be invaluable in the product analytics, management, and development process.
Step 3: Loyalty Programs
Loyalty Programs offer benefits to long term customers. Typically, they include price discounts, special features or a mix of both to keep the customer engaged and satisfied.
The main goal of any Loyalty Program is to maximize your customer LTV (life-time value).
Step 4: Evangelism
In some cases, your customers will be your best promoters.
This happens when a customer is very satisfied with your product or service, is knowledgeable enough to understand your advantages versus your competitors and is willing to share his or her opinion with friends, colleagues or the public.
Thrilling customers to become your evangelists should be the holy grail of every business owner.
Ecommerce Marketing Channels
Ecommerce Marketing consists of different channels that Ecommerce's can use to promote their products and services. These include but are not confined to email, content, social media channels like Facebook, Instagram, Pinterest, YouTube, SEO, and video.
Trying to cover all these channels at first, or even at a single time can be difficult. Try picking three, to begin with, and then learn how to dominate in chapters, that way you can choose the ones that are the right choice for your business.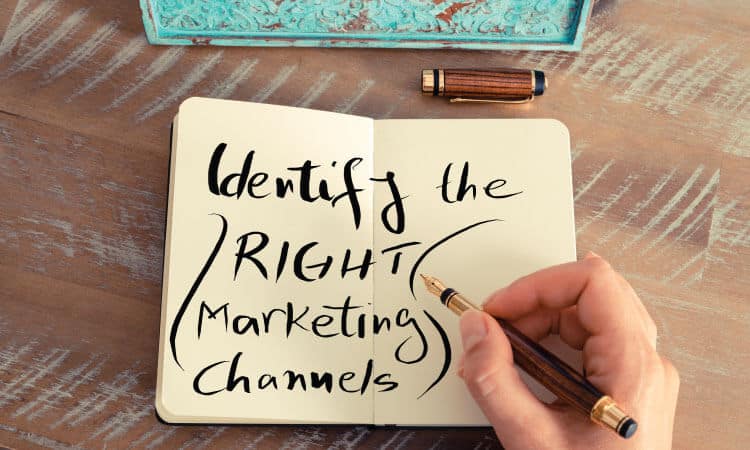 We suggest that you start by using the following Ecommerce Marketing channels:
Search Engine Optimization
If you can master these, everything else will come much easier.
Ecommerce Email Marketing
Email can play a major role in creating a comprehensive marketing plan for Ecommerce. On the one hand, it may not receive the attention from new, trendier avenues for marketing your Ecommerce business. But, when done correctly, email can generate a consistently high return on investment.
Usually, Email Marketing won't earn you high conversion rates right away or increased revenue from new orders. But ultimately, taking a more strategic, thoughtful email approach will yield very positive results. Customers are ready to read messages that peak their interests at the end of the day. Therefore, make sure that your messages are meaningful, engaging and suitably directed to the geo-location or product preference of your audience. Simply put, don't send a U.S. only discount code promotional; email to your entire international emailing list. This could lead to serious problems and lost customers to your business.
The latest Email Marketing systems provide merchants with great automation tactics like email personalization and analytics.
When you begin with Email Marketing Newsletter campaigns, these are the easiest and most effective methods. Newsletter campaigns are nestled with advertisements for your products, plus provide additional areas for genuinely interesting content.
A Newsletter format distinguishes your emails from normal sales campaigns and is a great way to build friendliness with new clients. Besides Newsletter campaigns, the following strategies should be incorporated at a bare minimum:
Abandoned cart emails
Up-Sells and Cross-Sale emails
Promotional offers
Customer loyalty and re-engagement emails
Ecommerce Social Media Marketing
Social Media is and continues to be a fast-growing network and a channel system that keeps changing how people interact with online brands. It is our task as marketers to understand best practices and implement strategic campaigns involving potential customers, create brand advocates and ultimately fuel the bottom line.
Fortunately, popular Social Networks such as Facebook, Twitter, and Instagram continuously roll out new features and tools to help brands reach their target audience effectively. For example, a brand can upload its entire product catalog to Facebook with the new Dynamic Ads feature of Facebook. There is also the possibility for followers to shop for products online on Instagram.
Then each product will automatically be shown to interested customers, with up-to-date pricing and availability. This is a great tool for ecommerce marketers. The following Social Networks have proved to be the most widely adopted and practical for Ecommerce Marketing to save you some time:
Facebook Ads
Instagram Ads
Twitter Ads
Pinterest Ads
LinkedIn Ads
Snapchat Ads
Social Networks are constantly looking for new ways to attract brands, and more importantly, advertisers to their networks. Therefore, networks such as Facebook and especially Instagram have created fairly seamless ecosystems, that enable customers to discover your products and, more importantly, to buy your products without browsing the network away. This simplifies the path to buy and then increases the rate of conversion.
Ecommerce Search Engine Marketing
Search Engine Optimization has grown to the most sought after in the last 20 years. SEO experts have been known for using false tactics and exploits to boost website rankings. Now, on the other hand, instead of "working the system," SEO is more about adhering to best practices on-site and earning your ranking.
There are tons of useful resources to test your site's SEO health and track your improvement over time, like SEMrush and MOZ.Plus. You can even use BigCommerce apps like FavSEO, where you can easily perform a website audit, monitor rankings, and make improvements over time.
These tools can help:
Besides SEO, there are paid campaigns on search engines. These are often called SEM which stands for Search Engine Marketing.
Most popular platforms are a reflection of most popular search engines:
Google Ads (formerly Google AdWords)
Bing Ads
Direct
While SEO is focused on long-term results for free, SEM provides instant results for the money.
Which one should you use? It depends on your resources and knowledge.
In an ideal situation, you should use both.
Ecommerce Content Marketing
Content marketing is a bit of a myth in the Ecommerce world. It is, however, well known that by using blogs, posts and infographics you can reach your potential customers on their territory – the internet.
This is referred to and known as inbound marketing. The tactic by which customers come to you. It costs much less than outbound efforts when you go out and find the shoppers for yourself. If your product has an environmental cause, state-of-the-art technology or is simply innovative, consider launching some written blog posts outlining product specifics.
These blog posts are both educational and help drive traffic to your website.
Ecommerce Marketing Automation
If your marketing strategy focuses primarily on bringing in new customers, you will miss out on huge income opportunities that are already well within reach.
There are three basic ways to grow revenue and expand your business: by increasing the number of customers, increasing each order's average value (AOV), and increasing the frequency at which each customer buys from you.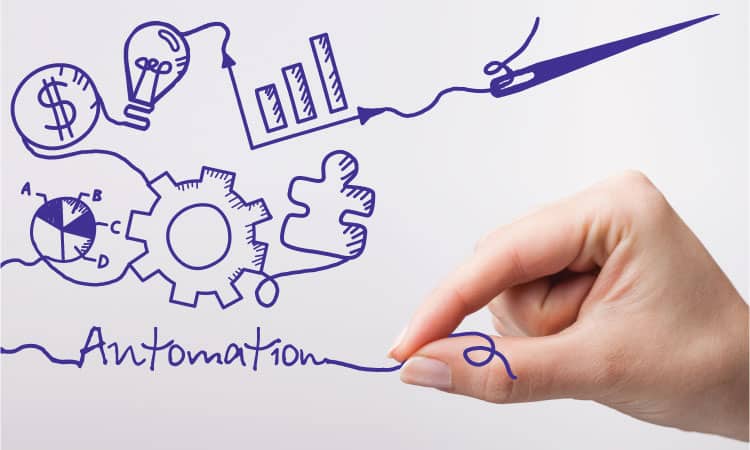 Many companies rely on the first strategy, operating in hopes of boosting sales to increase their site traffic. While this is an essential part of increasing revenue, the latter two strategies are the more cost-effective ways to grow the business than identifying, attracting and converting new customers on an ongoing basis.
One thing many businesses don't first consider is their pricing.  By simply increasing the price of your products your AOV increases instantly.
Small businesses often set their prices low, when ultimately their customers would pay more for their products. Perhaps when you started to get your business up and running, you set your prices low and have not since rethought your pricing. You may have entered a highly competitive market and wanted to stand out from lower-priced rivals.
Nevertheless, you can use A / B testing, or split testing, to see if adjusting prices will have a real impact on how much business you get by raising prices on a few goods and comparing orders over time. You can identify key demographics, market segments, and compare pricing effectiveness and conversion rates by community using automation with your ecommerce platform. You can adjust accordingly once you have some pricing data. You can always lower your prices again if it doesn't work. This tactic is worth a shot, no matter what you're selling.
Cross-selling or upselling on each order is another way to earn more. Cross-selling encourages customers to add related items to their cart, while upselling encourages customers to switch from their original choice to a higher-value (and higher-cost) product.
Cross-sells and upsells can be done by adding products to your main page, product page and even to the checkout cart confirmation page, even if it's only one product that you're upselling. If you're creative, enough you can even offer packages for buying more items or sell additional consultation or training for your products or services.
Conclusion
Ecommerce businesses have a range of digital marketing resources at their fingertips. The trick is to build a strategy to help your online store attract customers and grow by using outbound and inbound marketing.
It may seem daunting to create a well-thought-out Ecommerce Marketing plan. But then again, there is a vast, and continuously growing range of strategies and platforms that can help you drive online sales. While you may aim for the stars immediately, it is the intention that matters when developing a marketing strategy for Ecommerce at first.
It's all about organizing the right tactics for executing your marketing activities. Deciding on the right strategy for your company will depend on its size, the type of product you sell, where your customers are and your fund availability. Developing a well thought out strategy is vital for the success of any Ecommerce Digital Marketing strategy.
If you are well-established and use multiple channels, take the opportunity to find out early which channels and segments are wasting your time in the marketing strategy.
Regardless of who you are, without a detailed marketing strategy, don't try to run a business.