Instagram ecommerce is the newest craze in the ecommerce shopping world. But is this the right choice for your business? 
According to Facebook business, the total number of daily active Instagram users is over 500 million. Over 500 million accounts use Instagram stories every day. If this is not a motivation to tag your products on Instagram, we do not know what is.
While Instagram shopping is growing, not many businesses know how to set up their Instagram shop and utilize Instagram for ecommerce. We'll help you get set up and increase your sales. 

Instagram is, once again, a step ahead of other social platforms once more. They have created a new ecommerce option for entrepreneurs, providing a whole new stream of revenue. Over the past couple of years, it has allowed some business pages to tag products, giving rise to Instagram shopping. It has also introduced the Instagram checkout option, which enables users to checkout without leaving the app. 
Optimize Your Account
To generate leads and customers via your Instagram account, optimize it to ensure better discoverability via the following features: 
Include the product type in the name of your Instagram account. People will find you more easily.
Make sure all products on the images are connected to the website products.
Add niche-specific hashtags to your posts and products to increase their visibility on Instagram. 
Authentic and Original Content
Relevant and craftily created content always attracts new customers. 
Luckily, Instagram is a perfect network for witty and short content forms. Use the following tips for Instagram content:
Highlight why consumers should choose your business and products. Think about the features that make you more attractive than your rivals and put them in the spotlight. It could be the price, the value a product brings to potential users, its advanced usability, or any other relevant element.
Use Instagram templates to imitate similar content in your niche. Enrich it with your own special twist to stand out from the crowd.
Share Instagram posts published by renowned experts and companies. The followers will get valuable information on the current affairs in the industry, and you'll get more of their attention. 
Use Instagram Ecommerce Solutions

Instagram Shopping
Instagram Shopping provides Instagram fans with a catalog-like shopping experience. Upload images of your products quickly and tag each one with its price and name. You can even share products on your stories the moment they are live on your website. You can upload new images and get organic reach with minimal effort.
Users can tap tags of products on images and receive a product description page with:
An image of the product they clicked on
A description
A price
A link that will take them to your website where they can finish their purchase 
An Instagram Shopping accounts requires that the Instagram account and business fulfill the following requirements:
Comply with Instagram's policies.
Convert your Instagram account into a Business Account.
Have a connected Facebook Page.
Primarily sell physical goods.
Have a business account connected to a Facebook Catalog.
If your business fulfills all the requirements, submit your account to Instagram for a review. If approved, you will get a notification from Instagram to finish setting up your shopping account by tagging your products. In the meantime, you can view your status by visiting the shopping tab in settings.
Instagram Checkout
Instagram Checkout is a new feature where users can purchase a product without leaving the app. It's like Instagram Shopping except that the user is not taken to a website to finish their purchase but instead does so in the app itself.
With Instagram Checkout, when a user sees a product they like on your Instagram account and taps on it, they are taken to a page just like through Instagram Shopping. On this page, followers receive the option to choose the color, size, and any other options. When done, they can select "Checkout on Instagram."
Once they decide to check out, they can add a payment method to the app itself. Buyers must enter name, email, billing information, and shipping address the first time they check out. 
Once their first order is complete, their information is securely stored for their next purchase. Buyers also receive notifications about shipment and delivery in Instagram.
Currently, Instagram Checkout is in beta and is available for only a few select accounts.
Share Your Customers' Reviews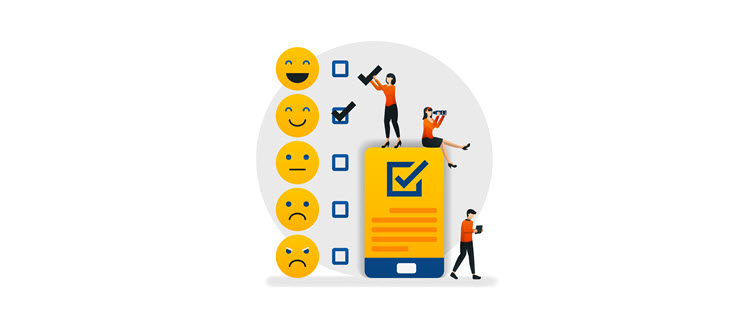 There are many ways that to leverage and engage your audience and customers to get user-generated content. Fans love to be part of the action and buzz, and nothing is better than being "reposted" by another account.
Motivate buyers to show their reaction upon receiving their product. Introduce the popular product unboxing. Have customers open the product they just purchased and show it off in a post or story. Use this on your business account and have other users see and be motivated to buy the product.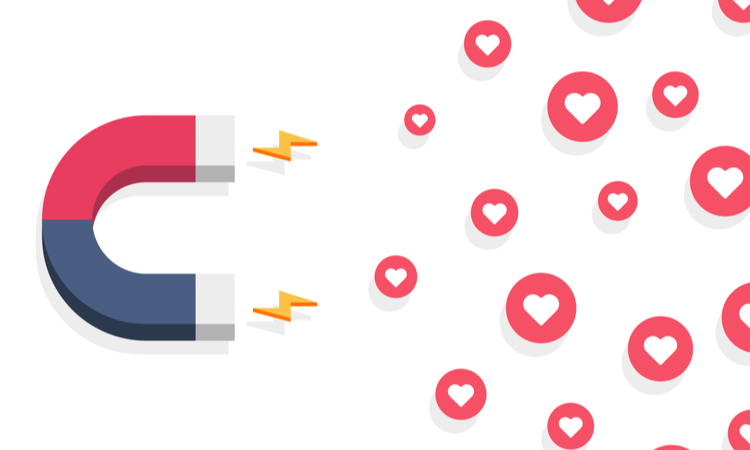 Ask buyers to review your products on their posts or stories and explain why they loved and bought a specific product and how they use it. Motivate them to vote on your polls, ask questions, or give feedback through the many Instagram Story options.
Send a product as a gift to an influencer and hope that they'll share it in their story or post to thank you.
Refer to our article about Social Commerce and learn how to take advantage of social media platforms to boost your sales.
Engagement, engagement, engagement
Instagram is an image-based storytelling community. Your products are not just "things," even if they are physical products. You can't motivate visitors to buy your product only by placing an image of a bag or bikini. Tell a story by matching your colors, write the perfect caption, and tag your products correctly.
To sell your product through organic posts and stories, engage your followers using hashtags and location tags. Users need to be aware that they can purchase products from your Instagram profile. Do all this by:
Motivating buyers to tag your products in their images.
Sharing images shared by your buyers.
Making teasers for new products in posts and stories.
Going behind the scenes with how you make your products or celebrities that will promote your product.
Making polls on stories to find out how your customers feel about your products.
Offering giveaways and getting fans to tag their friends.
Making online one-time offers or discounts.
Using hashtags and descriptions to sell your products.
Using countdown in your stories to notify users when a new product will be released.  
Use Influencers

Influencers are Instagram personalities who already have an established audience. Their followers look to them for recommendations and advice, so it should come as no surprise that brands are increasingly turning to influencers to promote their products.
As a visual platform, Instagram offers the perfect path to engage a target audience using influencers' help. A good Instagram influencer marketing strategy can help get high traffic and more engagement, which ultimately brings higher returns/conversions.
To increase the number of sales generated by influencer content, provide influencers with a discount code or promo link. If using multiple influencers to promote your products, assign each a unique code or link so you can track their conversions.
Use Instagram Ads
Advertising on Instagram can help you reach a new and target audience. It is a worthwhile investment, especially for a new brand or business. Plan Instagram ads to reach the customers who are most likely to be interested in your products.
For a long time, the issue with Instagram marketing was that you couldn't put clickable links in your post. Brands had to direct their fans to the link in their bio instead and continuously update it.
Now, you can include links to your website in Instagram posts if you advertise. Instagram is also now offering the option of Instagram Checkout, making product purchases more straightforward than ever.
Track and Analyze Analytics
To see the effectiveness of your organic posts or stories, Instagram ads, or promotions through influencers, measure everything – from views, over clicks, to purchases. 
Track the upper part of the sales funnel for an Instagram Business account through the Insights feature. You can track reach (impressions) and interactions (clicks, comments, likes). This solution comes standard, and there is no setup required.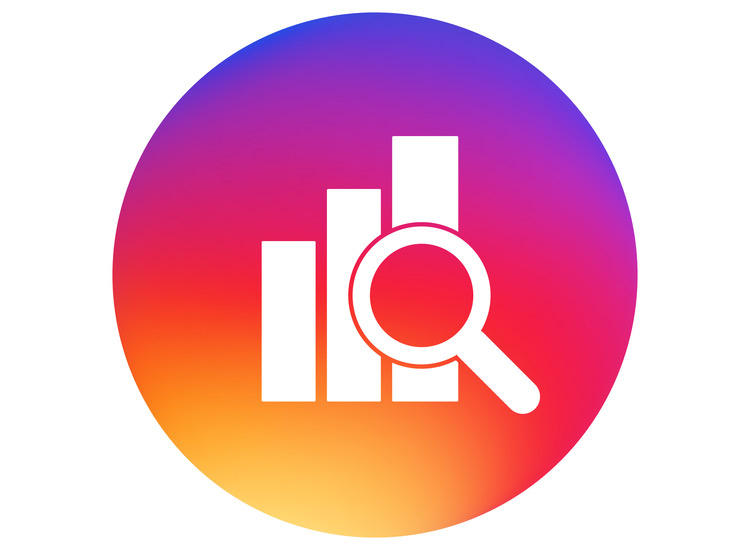 Track the middle and lower part of the sales funnel with Google Analytics in combination with links UTM parameters. You can track behavior on your ecommerce website and purchases. This solution is specific for your website, and it requires some setup to work correctly.
The setup process has two steps:
Creating links with UTM tags.
Implementing tagged links on Instagram.    
You can add five parameters (UTM tags) to a link:
Creating links with UTM tags
Campaign (utm_campaign, name of promotion).
Source (utm_source, name of the website which sent the traffic – mandatory parameter).
Medium (utm_medium, name of the channel or link type).
Content (utm_content, type of content which was linked). 
Term (utm_term, search keyword).
Let's say you have a spring collection campaign, and you want to tag links for a fancy black dress to promote through an Instagram story.
In that case, link with UTM tags would look like this:
https://your-online-shop.com/women/clothes/black-fancy-dress/?utm_source=Instagram&utm_medium=story&utm_campaign=Spring%20Collection%202020&utm_content=Fancy%20Black%20Dress
Implementing Tagged Links on Instagram
All you must do is to use links with UTM parameters in shoppable posts, stories, and ads that have tagged products.
Let's say you are creating one shoppable post with three tagged products: Fancy Black Dress, Small Leather Purse, and Diva Sunglasses.
In that case, you would need three links with UTM parameters:
Fancy Black Dress:
https://your-online-shop.com/women/clothes/black-fancy-dress/?utm_source=Instagram&utm_medium=post&utm_campaign=Spring%20Collection%202020&utm_content=Fancy%20Black%20Dress
Small Leather Purse:
https://your-online-shop.com/women/accessories/small-leather-purse/?utm_source=Instagram&utm_medium=post&utm_campaign=Spring%20Collection%202020&utm_content=Small%20Leather%20Purse
Diva Sunglasses:
https://your-online-shop.com/women/accessories/small-leather-purse/?utm_source=Instagram&utm_medium=post&utm_campaign=Spring%20Collection%202020&utm_content=Diva%20Sunglasses
With a setup like this, Google Analytics can connect traffic from your specific posts, stories, and ads and match them with appropriate product purchases on your ecommerce website.
Also, you can drill down data in Google Analytics and see which formats are bringing the most customers or which products are popular on Instagram.
Instagram and Ecommerce Stats

Before using Instagram for ecommerce, it's useful to check the key Instagram and ecommerce stats for ventures. Those numbers say a lot about the current trends that are important for new ecommerce entrepreneurs. According to Instagram for Business:
50% of Instagram users become more interested in a brand after they see an Instagram ad promoting that business. The same percentage of users visit a business website once they've seen a product in Instagram Stories.
90% of Instagram users follow at least one business on Instagram. 
200 million Instagram users intentionally visit at least one business account every day.
4 million business accounts use Instagram Ads in Stories every month to trigger their followers' engagement.
80% of consumers learn more about services and products on Instagram. 

Conclusion
Finding a successful strategy on Instagram can be a catalyst for your ecommerce business.
Instagram Shopping has proven its value not only as an ecommerce solution but also as an additional sales channel. With the addition of Instagram Checkout, the value of Instagram as an ecommerce platform can only continue to grow in the years to come.