Omnichannel marketing contributes to significant shifts in the consumer industries, and the emphasis is moving from retail marketing to customized, one-on-one marketing. Some communication channels also lose value while others become more popular as promotional and advertising means, particularly actual in the case of digital media, which is gaining momentum. It is here where advertisers have changed emphasis and are now exploring innovative strategies to draw and sustain interest from consumers.
What is Omnichannel Marketing
Omnichannel marketing is defined as a cross-channel marketing strategy that aligns content delivery across different marketing channels to deliver consistent and seamless content experiences across the buyer's journey and beyond.
Omnichannel marketing recognizes and tackles the idea that the digital consumer is no longer limited to a specific network and thus aims to provide consumers with a seamless shopping experience regardless of the source, device, or stage of the purchaser's journey.
Omnichannel Marketing in Numbers
Omnichannel vs. Traditional Marketing
Traditional marketing includes a range of advertising and marketing techniques that serve to attract and retain customers. These include everything, from methods familiar to your great grandparents like print, billboards, and SMS, all the way to new ones that even your parents might not even know about, like retargeting and geolocation.
Traditional marketing incorporates many different strategies, and this often means that companies do not manage or do not have the need to use them all in their daily marketing practices. Usually, this will depend on the budget that is given to marketers. 
In any case, traditional marketing has business aspirations as a primary focus. It makes sure that the brand is visible on all materials and that the company's message is spread to all customers. What is does not take into consideration is the customer.
That is where omnichannel marketing comes into play. Omnichannel marketing was introduced when companies discovered that the key to gaining and retaining consumers is by putting their needs ahead of the business. It was not about having the company seen everywhere. Instead, it was there to make sure that the right crowd saw the company. To be more specific, it meant making sure that customers have a seamless experience.
Omnichannel marketing does not differ much in the methods, though. However, the digital side of marketing might seem a little more advanced for the omnichannel marketer. Methods used include online marketing like social media and email and offline channels like print and physical in-store marketing.
Making customers feel like they oversee the buying process is the point of omnichannel marketing. Resulting in marketers' use of digital channels to make sure that the process is personalized.
The essence of omnichannel marketing is in orchestrating marketing activities based on customer touchpoints in retail (offline) and ecommerce (online).
For example, if the customer has visited a retail store and purchased high-value goods, omnichannel marketing would offer that customer some loyalty program membership. That marketing action can happen via email, social media, on an ecommerce store, or a mobile app if the merchant has it.
And it can work vice versa.
Suppose the customer is spending a lot in an ecommerce store. In that case, once that customer comes to the retail store, salespeople should recognize him (with the help of technology) and provide special offers, discounts, etc.
Omnichannel Marketing Examples
We have discussed omnichannel marketing examples through brands, but let us look at it through a technical aspect. Here are some of the top omnichannel marketing techniques you can incorporate to make sure that you bring the omnichannel strategy to life in your business. 
Having Products in Stock and Ready on Time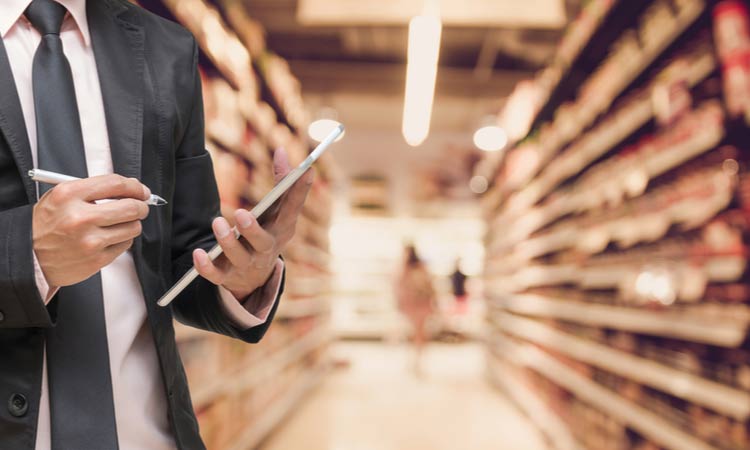 When you discuss inventory, you might first think about omnichannel distribution. But that is not the case. Marketing is all about providing the right information to your customers. Part of this strategy is having the same information on the website as in-store. Whether a product is new or old, is advertised on your website as in stock online, it would be a shame to have customers come into your store and ask for the product, only to be left disappointed because it's not in stock in the store they went to. 
The same goes for having a product a consumer ordered ready for pick up in-store on time. If your website says the product will be available for in-store pick up in 3 days, or that day, consumers can come to your store in the predefined time and pick their product up.
There is no trick to providing this customer experience, all you must do as a company and marketer is to make sure that the information on your website is up to date. Also, maintain constant communication with every department in your business.
Tag Software for More Information about Products In-store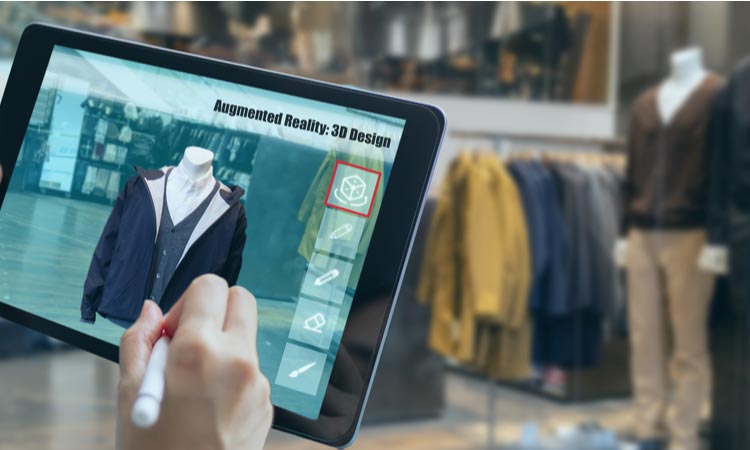 Brining AR and other forms of advanced technology into your stores and brick-and-mortar shops is a recommendation if not a must nowadays. Many big brands take this opportunity to mix online and offline and bridge the gap by making consumers feel like they get the best of both worlds when shopping.
Take, for example, a customer who comes into your store and has the opportunity to take a tablet or any other technological device, scan the bar code or tag on a product, and get more detailed information on it. Consistent access to information provides advantages by offering product details and product advice and is an excellent way to cross-sell products in your store.
Not only that, but users can find products they like online and come into your store to try them or feel them out. Once they do, they can add these products to a wish list, purchase them later at home, or even have them delivered.
Think of the convenience that this gives your consumers.
Geolocation and Proximity Location Marketing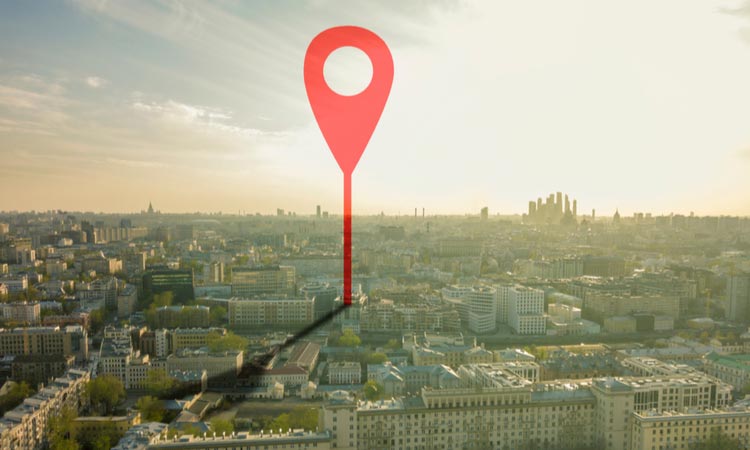 One of the most significant advantages that marketers should consider when implementing omnichannel is meeting their customers only where they are online and in the real world. An excellent example of this is geolocation and proximity marketing.
For example, when a consumer has visited your website and left items in their online shopping cart, travels near your store, you can send them push notifications to stop by tour outlet and purchase their items. Sometimes all it takes is a little push in the right direction to make that final sale, and this could be it for your business.
Offer In-store and Online Shopping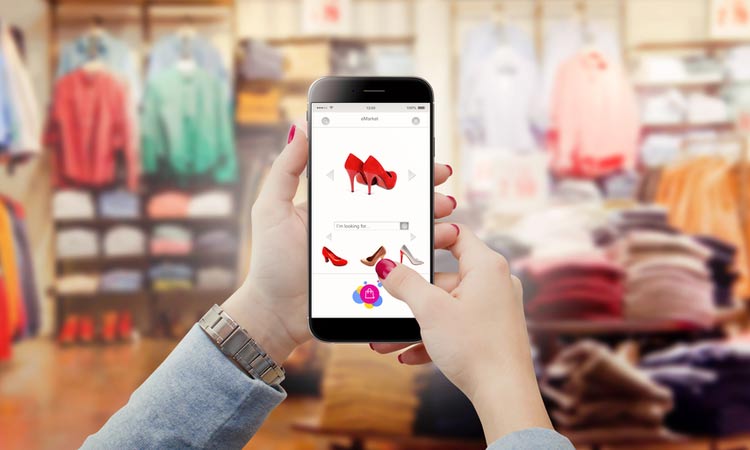 The best way to make sure that you are giving your customers the experience they desire is by allowing them to purchase both online and offline by having some products available online and some in-store. Instead, it means allowing customers to purchase the product of their choice both online and in-store, depending on their preference.
An excellent example of this is clothes or furniture. Customers want to be able to try on clothes and feel the furniture before they purchase the product. However, once they do, they may prefer to purchase it online and have it delivered to their address, so they do not have to take large or multiple items with them at that moment.
Offering this sort of convenience means giving your customers the ultimate advantage and keeping them from competing instead.
Conclusion
It is clear from the examples above that omnichannel marketing can impact the customer journey for any company.
Whether you have a well-established business or are just starting, we would implore you to consider an omnichannel marketing strategy from the very start. To do this, you must do some analysis, get into the minds of your consumers, find out what they need, and satisfy them.
The future of omnichannel marketing relies on giving consumers the same communication and treatment online as offline and optimizing your retail and online stores to handle this task. If this means taking on new tools or investing more, it is a chance you will have to take, but the rewards can be much higher.