Customer retention strategies are fundamental to building brand equity. Repeat customers make economic sense because acquiring a new customer is 5 to 25 times more expensive than retaining an existing customer. But that's just the start.
Let's look at six ways to develop an effective customer retention strategy for your online business.
What is Customer Retention?
Most companies focus their marketing efforts on acquiring new customers rather than on customer retention. However, as all statistics on customer acquisition vs. retention show, customer retention makes more sense simply because it's cheaper.
Customer retention prevents your existing customer from switching to another brand for the products or services they buy from you. Retaining customers means nurturing and delighting them, from their very first purchase to the point where they become lifetime advocates of your brand. Customer retention strategies help in reducing customer churn.
Why is Customer Retention Necessary?
Marketers use terms like Customer Lifetime Value (CLV) – the dollar value the customer is expected to spend on a brand over time – to quantify the value of this relationship. However, customer retention is much more than just CLV.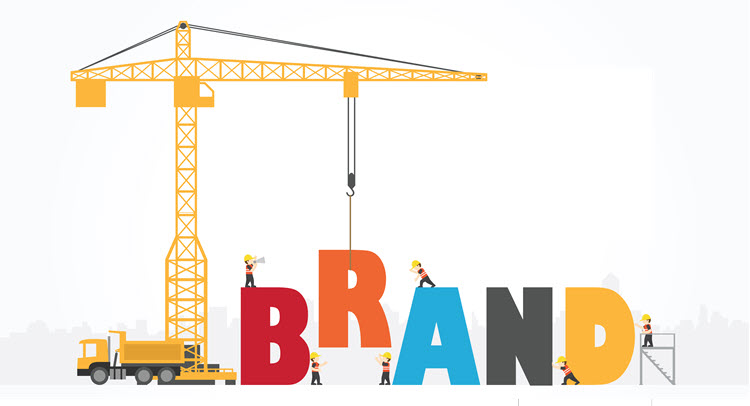 Let's look at the actual value of customer retention strategies beyond just dollars and cents.
Customer retention helps a brand build assets (loyal customers) that enhance the brand's equity. Customer retention helps build your audience by creating customers who will promote your business and pay more for your brand and products. A prominent example of this are Apple users, who pay a premium for owning an iPhone and won't switch to an Android smartphone.
The real value of customer retention is more than the sum of the CLV and the extra you would spend to acquire a new customer. The real value of customer retention strategies is the brand equity it helps create. According to a study by Nielsen, 92% of customers rank recommendations from friends , family, and peers above all corporate messaging.
Benefits of Customer Retention
Here are the top 5 benefits of customer retention:
It builds brand equity. Loyal customers are ready to pay a premium to own a product from their preferred brand.
Retention is cheaper than acquisition. As mentioned above, acquiring new customers is 5 to 25 times more expensive.
Loyal customers are more profitable. Loyal customers spend up to 67% more on brand products than new customers. On average, existing customers account for 65% of revenue.
Customer retention helps your brand stand out in a crowd. Word of mouth advertising from repeat customers help a brand stand out from the competition.
Engaged customers provide more feedback. Loyal customers are more likely to tell you when you do something wrong, while new customers just bounce away to another brand.

6 Customer Retention Strategies
Implement the customer retention strategies listed below to convert one-time buyers to loyal customers.
1. Delight and Nurture Your Customers
To retain customers, the focus should always be on building a relationship with them and not on making a sale. Develop and nurture the relationship with your customers, one at a time, by delighting them at every touchpoint.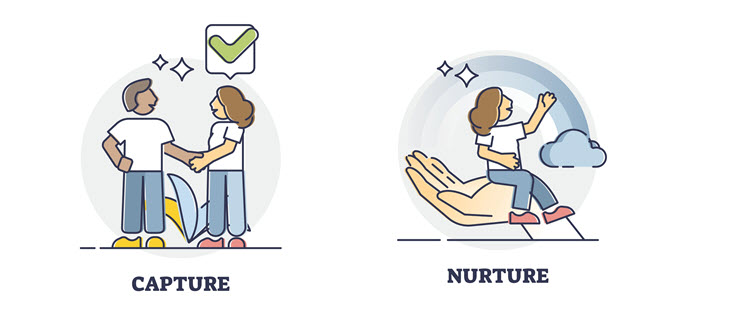 Delighting your customer starts with understanding their needs and wants and ensuring that your product or service meets them. Once you understand your customer's needs, focus on providing them with the best possible brand experience.
Be aware that customer needs evolve. Hence, your brand should be flexible to adapt to these changing needs. You need to go above and beyond customer expectations. For example, Ray-Ban launched its virtual model tester, which allows the customer to take a picture of their face and project the different glasses on their face in real-time.
2. Implement a Customer Feedback Loop
A business won't grow unless you know what customers really think and feel about your brand and products. One of the early steps to retaining customers is to establish an ongoing feedback loop. This feedback needs to be shared across your organization.
Customer feedback loops give a business a way to distribute customer reviews and surveys, analyze the results, and discover actionable insights. There are several ways to get feedback from customers. The most common method involves running surveys to find out the Net Promoter Score. You may also ask customers to participate in focus groups and user acceptance testing.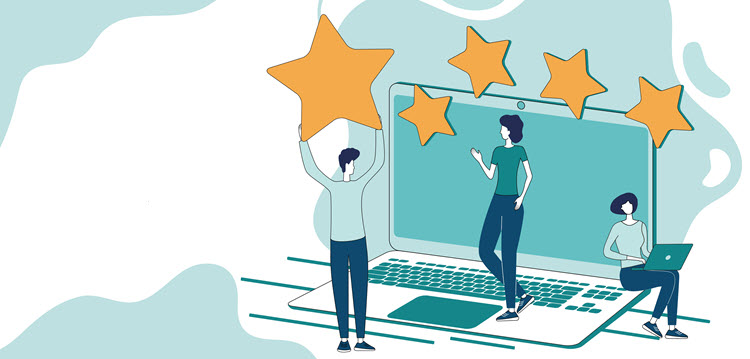 Once you've gathered feedback, you need to analyze the results by looking for customer behavior patterns and user experience preferences. Finally, this information needs to be shared with teams that will implement a course correction.
For example, you need to share this feedback with your product development team so they correct product flaws that turn away both potential and existing customers. If you're operating in a B2B niche, you may assign responsibility for managing these tasks to an account executive, especially if the product has been heavily customized.
3. Listen to the Feedback
Active listening is the foundation of effective communication. This enables you to respond in a manner that validates what your customers are saying.
Listening to your customers on social media and through feedback surveys is key. These channels allow you to gather vital information about your customers and their thoughts about your brand and products. Be ready to be surprised. Their opinion could be very different from your perception.
As a brand, when you meet customer demands, you have a chance to turn them into raving fans. One of the best ways to reassure someone that you're listening is to ask follow-up questions. This keeps the conversation alive.
Active listening is critical in situations where customers are upset and frustrated. By asking follow-up questions and empathizing with their frustrations, customers feel understood and taken care of.
4. Keep Your Promises
Keeping your promises helps in building trust with the customer. Don't assume the customer trusts you just because they buy from you and know that building trust takes time. Keep all your brand promises to earn that trust. Brand promises cut across what you say in your brand communication to what your customer service executives promise to deliver.
Trust comes from the firm belief in the ability of a brand to keep its word. Hence, reliability is a critical factor when it comes to building trust. Your brand needs to be consistent in delivering on its promises. This is what delivers value to your customers.

Consistently follow through on all your brand promises. Do what you say you'll do every single time. Maintaining this consistency over time positively impacts whether or not your customers perceive your brand as trustworthy.
5. Offer Gifts and Discounts
Most brands use a customer relationship management system (CRM) to build a database of their customers. Use the data in your CRM to offer free gifts and discounts to your customers on special occasions like birthdays and anniversaries. Sometimes the free gift may not be for the direct customer.
All customers like freebies, they make them feel important. Today's consumers expect to get discounts, vouchers, and other extras. Hence, it's essential to plan and execute a solid promotional strategy around these benefits.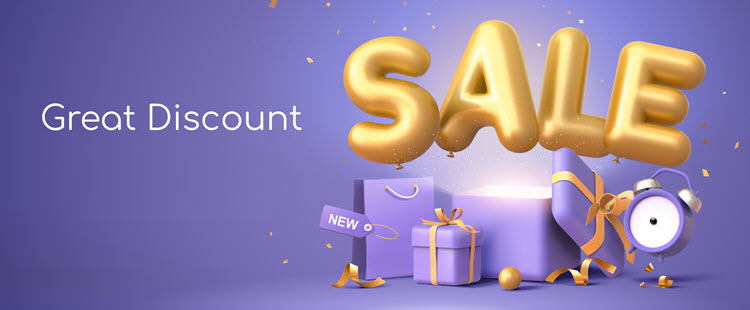 Introducing a loyalty program, offering substantial discounts, or creating promotional marketing strategies can keep your business growing regardless of the economic landscape.
6. Excellent Customer Service
Great customer service means meeting customer expectations. This can range from interacting with customers over messaging channels to investing in a knowledge base so that customers can resolve most of their issues on their own. Let's look at what customers find essential in excellent customer service.
As the first step to excellent customer service, you need to relate to the customer. That starts with empathy – put the customer at the center of everything you do. They are the hero of your story. The ability to make them feel like a hero is a crucial to an exceptional customer service.
You provide outstanding customer service when you are able to anticipate your customers' needs before they voice them. Being proactive in this respect means helping customers even before they need to make a customer support call. It involves striving to resolve issues as soon as they are spotted.
Use the six strategies mentioned in the article to craft an effective customer retention strategy for your brand. These strategies will help you understand your target customer needs, improve service levels, and expand customer loyalty.
Remember, to see positive results on retention metrics, you have to deliver extraordinary customer service and develop strong relations with your customers.
Let your customers feel like they are a part of your business. Make sure you take into account their needs, listen to their opinions, and implement their suggestions while acknowledging their efforts.