Digital communications can be a time-consuming task, regardless of the industry you serve or your business's size. With so many other technology changes, businesses are still striving for innovative avenues to strengthen and boost their consumer service while also saving on operational costs.
An omnichannel platform can help in the process. You have learned about the omnichannel concept before. You've not yet taken steps to apply it to your current company, presumably because switching to omnichannel digital communications would require you to adjust your corporate culture and actions.
What are Omnichannel Platforms
Omnichannel platforms can establish a full and up-to-date user interface between businesses and their consumers. The platforms come with automation, configuration, and AI features that improve customer interaction at all levels to establish a digitally productive conversation between all users only.
The platforms are the newest technical developments in quickly engaging with consumers across all accessible digital platforms, which provide a long-term business strategy to minimize operational expenses, motivate a staff that serves customers, and is responsive to customers at all times.
Omni Channel Platform Benefits
Omnichannel platforms can transform the way businesses communicate with consumers regularly. The key concept behind this was to establish a better user experience and connect with them on the platform they want.
There are several advantages of leveraging omnichannel platforms. What you should be looking for is that it should include an all-in-one approach, combined with other well-known ecommerce platforms that connect to your offline shop, including the integration of inventories, platforms, production, and shipping.
Best Omnichannel Platforms
Shopify
Shopify is a cloud-based, multi-channel corporate application built for small and medium-sized companies. Merchants may use software to plan, set up, and operate their shops through various distribution platforms, like online, smartphone, social networking, marketplaces, brick and mortar sites, and pop-up stores.
Storefront Design Tools
Product Visualization
Recommendations / Personalization
Promotions and Discounts
Content Management
Configured Products
Product Search and Filtering
Checkout Process
Shipping Options
Tax Display and Processing
Payment Processing
Order Management
Reporting / Analytics
Performance and Reliability
Monthly pricing options start from $29 for Basic, $79 for Professional, and $299 for unlimited.
Magento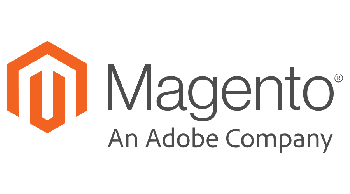 Magento provides the connection between online and in-store and drives seamless customer experience with an order fulfillment system that enables adaptable, affordable, and cost-effective delivery. Magento helps extend your ecommerce channels with Magento's Order Management systems to offer the ultimate shopping experience. You can also purchase anywhere from a PC, a POS, or a tablet.
Turn stores into mini-distribution centers
Provide customers with flexible omnichannel fulfillment options
Handle complex order & fulfillment needs such as back-order and BOPIS
Intelligently automate sourcing across channels
The lower total cost of ownership with a single integrated order management platform
Easily add new nodes to enable scalable expansion business
Provide a real-time global view of all inventory
Centralize holistic order information from every channel
Easily modify order information such as shipping address
Quickly generate returns, appeasements, and automate refunds.
Magento Community Edition: This edition is completely free
Magento Enterprise Edition: The Magento enterprise price starts from $22,000
BigCommerce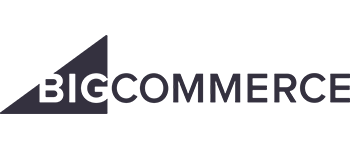 BigCommerce combines enterprise functionality and an open architecture and app ecosystem. They offer an ultimate solution for selling online and in person, with a beautiful ecommerce store that is seamlessly connected to your brick-and-mortar operation.
Storefront Design Tools
Product Visualization · Recommendations / Personalization
Promotions and Discounts
SEO
Product Catalog
Content Management
Configured Products
Product Search and Filtering
Checkout Process
Shipping Options
Tax Display and Processing
Payment Processing
Order Management
Customization
Performance and Reliability
Pricing packages start from $29.95 per month for standard, $79.95 for Plus, $299.96 per month for Pro, and an Enterprise option, but it is custom.
NetSuite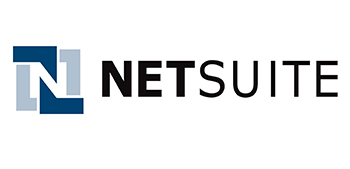 NetSuite offers a suite of cloud-based software, covering accounting and enterprise resource planning (ERP), HR, professional services automation, and omnichannel marketing. It offers various uses, from accounting and financial reporting to retail administration, ecommerce, product control, and beyond.
Customization
Workflow Capability
User, Role, and Access Management
Performance and Reliability
Output Document Generation
Journal Entries
Audit Trail
AP Automation
Payment Processing
Purchase Orders
Financial Statements
Custom Reporting
Dashboards
Data Import and Export Tools
The price of NetSuite is customized to each consumer based on a range of aspects, including ERP setup, necessary add-on devices, total number of customers, and contract length. Its base license costs $999 a month, with access costs of $99 a month per user.
Cin7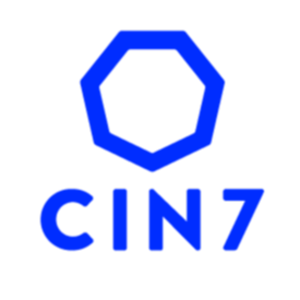 Cin7 is connected to inventory management, simplified. It gives retailers, wholesalers, and simple manufacturers one solution to keep orders in line with inventory for every stock location and sales channel they use. Cin7 integrates 450+ platforms and services, including ecommerce, online marketplaces, 3PL warehouses, shipping, accounting, sales and marketing, and inventory forecasting solutions. It also includes built-in POS, warehouse management, B2B sales, and EDI for selling to major retailers, including Amazon Vendor.
Third-Party Logistics
Warehouse Management
Inventory Management
Direct EDI
Reporting and Forecasting
B2B ecommerce
Point of Sale
Mobile Device Compatibility
Multiple Inventory sync.
Unlimited Connections
Marketplace connections
Accounting Integrations
ecommerce Integration
Retail POS
Real-Time Tracking
Smart Buyer Reordering
Direct EDI and 3PL
Mobile Stock Tracking
Data Mining
Custom Dashboard
Batch Traceability
Starter plans begin at $299 per month
Proagrica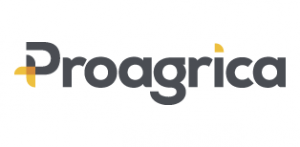 Proagrica is a platform that can work closely with you to integrate your channels and enhance relationships with other merchants by providing the seamless customer experience they now expect while protecting sensitive product pricing information.
Branded interface
Validation wall to view prices
Customer-specific pricing
Account management
Pay by account and prepayment
24/7 order status visibility
Integrate agronomist proposals as orders
Dynamic product catalog with factsheets and images
Pre-register existing customers
No pricing on the website, you must contact them directly.
Contalog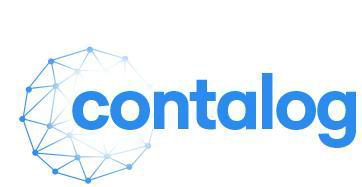 Contalog is a multi-channel digital trading platform that aims to unify retail companies and electronic distribution channels. Contalog allows an organization to develop an ecommerce platform, a mobile app, and a B2B site for consumers to place orders, and host goods in multi-vendor markets.
The Contalog Field Sales software lets one-to-one advertisers attract consumers with a digital inventory and place orders on the move. Contalog 's retail associate interface assists retail showroom associates with a tablet-enabled program that lets them view products, monitor samples and browse consumer order history.
Warehouse management
Multiple customers and billing addresses
Event-specific orders
Order editing and adjustments
Order reports
Product Information Management (PIM)
Custom product variants
One-step checkout
Customer mobile apps
Customer management
B2B ecommerce
Order histories
User activity logging
Order notifications
Customizable store theme
Email marketing integrations
Invoicing
Multiple currency support
Offline access
Partial order processing
Order statuses
Product gallery
Quotations for bulk orders
Real-time updates
Stock statuses
Reviews and ratings
Stock adjustment
Multi-channel inventory management
Prices start from $99.00 per month for Standard package, $199 per month for the Professional package, and $299 per month for the Enterprise package.
Cloud Commerce Pro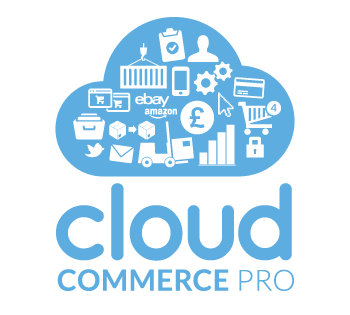 Cloud Commerce Pro is a cloud-based ERP listing platform that helps you manage your back-office tasks - Order Management, Stock Control, Dispatch, and CRM. Cloud Commerce Pro provides a perfect management system to help sell more products in more places while helping you keep your back office organized.
CRM
Email Marketing
Inventory Management
Kitting
Multi-Channel Marketing
Multi-Store Management
Promotions Management
Returns Management
Reviews Management
Templates
Packages starting at $9.99 per month. Pricing based on the number of products and the amount of data transfer. All store packages include unlimited support.
Conclusion
Omnichannel is a thrilling opportunity for any retail brand. But it cannot be properly incorporated without quality software to back it up by handling a multitude of operational tasks involved. We hope that the platforms and the advantages mentioned above can ensure that you select the most effective choice for your company.