A Mobile App for a business is a growing trend and an Ecommerce App is one of the more lucrative opportunities out there. Ecommerce Mobile Apps can revolutionize your business and pave the way to success by providing an enhanced virtual shopping experience.
In this article, we will discuss all the important questions regarding the ecommerce mobile app development process and costs. 
The Advantages of Owning an Ecommerce Mobile App 
Apps help businesses reach their target audience and expand their customer base. Studies show that over 89% of people are using Apps on smartphones, while only 11% are using standard websites. Thus, this makes an Ecommerce App the best decision to develop an additional consumer database. Also 70% of mobile searches lead to some action within an hour. Plus, and 59% of smartphone users feel good towards companies whose Apps allow them to make purchases quickly. These figures prove that making your online store mobile-friendly to your customers by having an App in-sync with your website is going to help you grow your business. Check out how an Ecommerce App can help your business grow.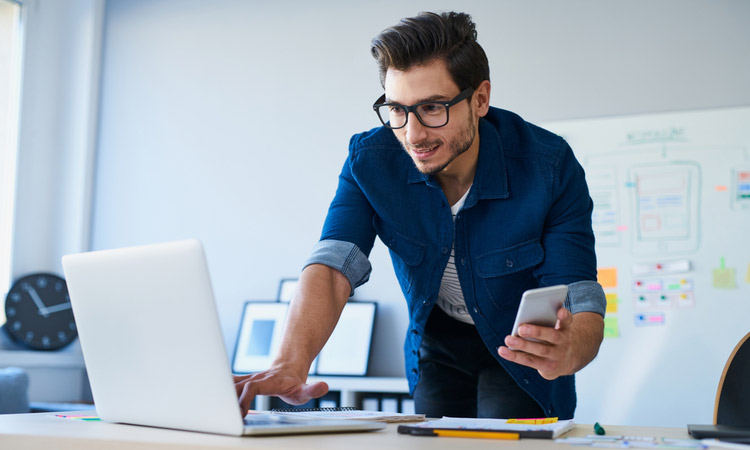 1. Mobile Apps are trending
Sales from mobile devices have taken over the Ecommerce industry. A larger part of the population is using smartphones for buying purposes. 67% of all ecommerce sales worldwide come from mobile devices. Mobiles make buying easier and the consumers prefer Mobile Apps over websites. 78% of consumers would rather use an App to buy from an Ecommerce shop than a mobile website.
2. Personalized shopping experience
A personalized experience is highly relevant, and an Ecommerce Mobile App takes personalization to the next level with push notification campaigns and letting the customer access their entire purchase history. You can track your user's in-App behavior to keep track of his needs to offer him a unique experience.
3. Enhanced customer loyalty
You can offer loyalty programs as studies say 82% of consumers shop from Apps offering customer loyalty. Running promotional campaigns through a Mobile App will be highly effective as a customer has his phone accessible most of the time. You can attract customers by offering them rewards like - order from an App 5 times and get a discount on the 6th purchase.
4. Improved marketing communication
Mobile Apps are a dream platform for brand owners and marketing teams. With a Mobile App, you can communicate with customers using push notifications. Engagement rates of push notifications are generally higher in comparison to email marketing. A push notification message appears on the user's home screen and when opened directs him to the App. However, for e-mailers and newsletters, he will need to sign into his email.
5. Better customer service
Apps allow customers to track their orders. Customers are encouraged to spend longer on your App after a good customer service experience. The App increases customer retention rates. As per a recent study over 38% of users return to an Ecommerce App 11 times or more after they download it. And if users do not return a push notification of a sale or exclusive deal will bring them back. Mobile Apps are created to enhance business growth to provide users an amazing shopping experience. 
Once we know why a business needs an Ecommerce App, we will delve into the features of an Ecommerce Mobile App.
Features of an Ecommerce Mobile App
With an Ecommerce App you can enhance the shopping experience of your potential customer. Whether you are a clothes store or stationery mart you can build an App. An Ecommerce store on an App will see more sales than an online store. With the help of Apps, you can expand your reach. Top features of Ecommerce App have been listed below:
Detailed Product Gallery
Push Notifications
Wish List
Secure and Easy In-App Payments
Feedback
Loyalty Program
Social Media Integration 
App Analytics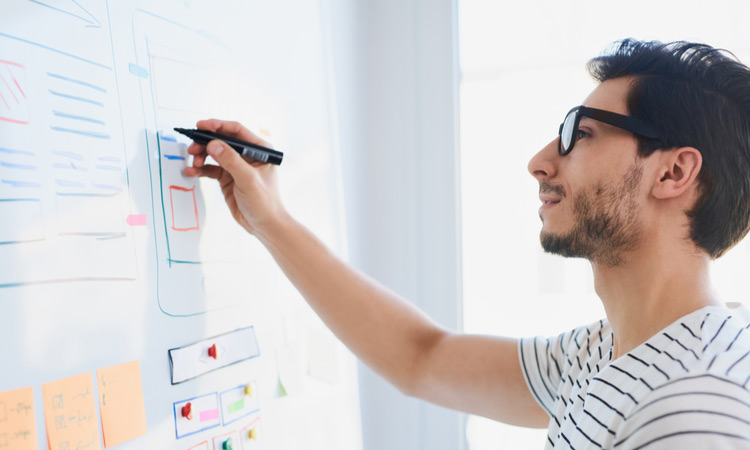 1. Detailed Product Gallery
You can create an App with a detailed product gallery. Most customers refrain from buying online because they cannot assess the product the way they can in a traditional store. By adding pictures of the product from different angles you can address this problem.
2. Push Notifications
Push Notification is the most important feature of an Ecommerce Mobile App. You can inform your customers about offers, promotions, or discounts. These notifications instigate immediate action. Studies have revealed that push notifications receive more response than any other form of promotion. To see a significant boost in your sales you can pair up this feature with analytics.
3. Wish List
With the help of the wish list, users can bookmark any item they wish to buy. The goal of a wish list is to facilitate communications between the user and the Ecommerce App owner. You can notify your users if any offers are applicable to the items in their wish list, thus encouraging your customers buy the product leading to higher revenue generation and profit.
4. Secure and Easy In-App Payments
An in-app payment is the most standard feature of an Ecommerce App. You need to offer the customer a secure payment method. You can create your own payment gateway or tie-up with a secure gateway to streamline purchasing experience for the consumer. Try to integrate a safe, secure, hassle-free payment gateway. Your payment should have options like online transfers, payment via mobile wallets or credit/debit card payments.
5. Feedback
It is critical to have a section dedicated to customer feedback on your App. Your users should be able to provide quick suggestions and criticisms or reviews of your products. The users appreciate the fact that you are open to their feedback. This will help you make the required improvements in your App.
6. Loyalty Program
A loyalty program is a marketing strategy designed to encourage customers to shop. Driving loyalty through your Mobile Ecommerce App is a great move. You can distribute promotion codes to users. You can offer promotions and discounts for installing an App and using it to make a purchase.
7. Social Media Integration
Integration of social media is vital for any App, as this allows sharing achievements on various platforms. The users should be allowed to login through Facebook and should be given an option to retrieve their username/password to remind them of the social media platform they used.
8. App Analytics
Every App should have a system to identify their success or growth and this is possible only if you incorporate analytics into your Mobile App. Tracking the location and measuring user experience, provides thorough updates and the data helps you make your App successful and improve your customer experience.
After we have listed the features of an Ecommerce App, we will now look at a few important things to keep in mind while developing an Ecommerce Mobile App.
Points to Keep in Mind When Developing an Ecommerce Mobile App
Ecommerce mobile app design is crucial for your customers. It needs to be user-friendly and and offer seamless browsing. In the following section we go through the most important aspects you need to be aware of when developing and ecommerce app.
1. Easy Login & User-Friendly Registration
You should streamline the login process of your App and make the registration user-friendly. Too many complications generally put off the user. If you ask users to fill up too many forms, they are likely to get annoyed and quit.
2. Loading Speed
Speed is of the essence for an App and a slow-loading App could lead to a horrible customer experience. If your App is slow, 29% of users switch to another App.
3. Simple Navigation
Simple navigation defines an incredible user experience. Your App content should not appear crammed up on any device. It is crucial to design a simple layout with a clear navigation bar.
4. Amazing User Experience
With myriad options of Apps available in the market to make your App stand out, you need to be unique and provide an amazing experience to your users. This can be done by providing varied features and improved efficiency.
5. Advanced Search Options
Advanced search options with specific filters make things easy for the consumers. They do not need to search across thousands of categories.
6. Complete Synchronization with Your Website
Do not make changes separately in your App and website, as this gets tedious. Always have your App synchronized with your website as this helps you make changes simultaneously and save time.
7. Easy Checkout 
There should always be an easy check out process. It allows the users to complete the order easily without any complicated information exchange.
Ecommerce Mobile App Development Cost 
The ecommerce mobile app development cost will depend on the features of the App, its functionality and type. The following aspects will help to estimate and calculate the costs further: 
App Platform
App Functionality
App Design
App Developer
App Type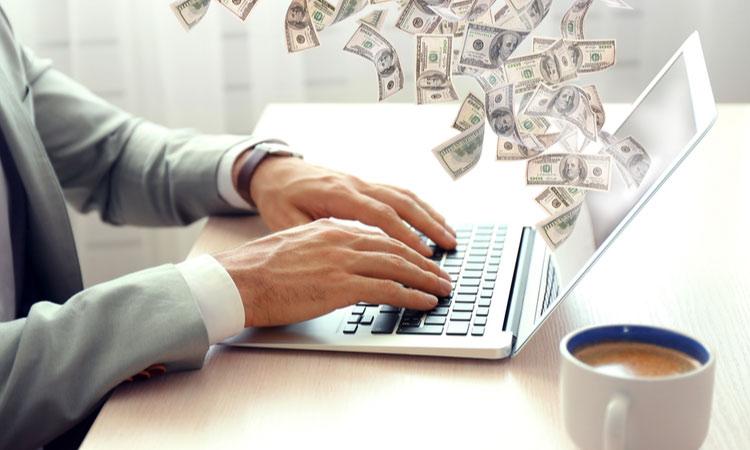 1. App Platform 
Apple and Android are two primary platforms that are trending and sorted for most of the businesses across the globe. Most of the brands build an App for one platform to start with and later launch the App on the other platform. Developing an App for iOS is costly because of its coding and its closed source platform. Android Apps are tested against more devices in comparison to iOS.
2. App Functionality
The type of App along with its technical specifications can affect the cost and time required to create an App. The more features an App has, the more it costs to develop. Apps are immensely variable which makes it difficult to categorize them. An Ecommerce App is a database App that makes it complex in terms of functionality. However, sometimes a simple functionality is difficult and expensive to incorporate whereas a complex functionality is extremely affordable. The best way is to list out your functionality is by asking for quotes from various Developers to get an estimate before designing your App.
3. App Design
A good design is a relevant factor for the success of an Ecommerce App. A good design requires a lot of time, technology, and money. Design is divided into two types - user experience design (UX) and user interface design (UI). The design is tailored as per the needs of the user, but you need to stand out of the crowd and look unique. If you are looking at creating a convincing design, then get ready to spend more.
4. App Developer
The cost of Ecommerce mobile App development depends on the Developers' experience and level of expertise. An App Developer can be a freelancer, a small agency, or a big agency. You need to be careful of the decision you make, or you may just end up wasting your money. You need to do a market research, before finalizing your App Developer.
5. App Type
Hybrid Apps take lesser development time and cost less in comparison to a native App, but native Apps are more sustainable than hybrid Apps.
Note: Automated event-driven notifications i.e. webhooks are an essential functionality for your app. Learn more by referring to our article What is A Webhook?.
Process of Developing an Ecommerce Mobile App
Now let us discuss the process of developing an Ecommerce App. The steps to develop the App are listed below:
Research
Like any other business endeavor, market research is necessary before making your Ecommerce App. First and foremost, you should check out the competition in the market. You should know who your competitors are. You should check their designs to make your Apps unique.
Target Audience
Once you are done with your research, identify your target audiences. Knowing your target audience will streamline your ecommerce mobile app development process and will improve your app. You need to keep in mind the age of your audience, their interests, their choices, their shopping needs. This will help you shape your Ecommerce App as per your users. 
Technology
Once you know your target audience the next step is to decide the type of App you want. You need to decide if you want to go with a Native or a Hybrid App. Native Apps must be developed separately for iOS and Android. So, if you are planning an App for both iOS and Android operating systems, you need to have Developers to code for both languages. You need to look out for an optimized experience and see that you are fast and intuitive.
Requirements 
Now that you know that you are going to develop your Ecommerce App, you need to make a list of the requirements for creating an Ecommerce App and its features, such as:
Push notifications-These are critical to any Ecommerce App.
Easy checkouts-This helps in streamlining purchases. Wish lists-This is helpful for retailers and buyers. A wish list helps in repeat purchases.
Multiple payment options-It is important to offer multiple payment options as some customers like to pay with cards whereas others want mobile wallet payment options
Review/rating-Customers rely on each other's opinions to buy things.
User experience-Features like swipes, taps, touches, and optimal screen space usage help in adding to your App. 
Budget 
After figuring out your App feature requirements and depending on how much you can invest and how flexible you need to choose the budget. Every update and new feature costs money, so be careful of what you plan for your App.
Promotion
To start with, rely on word of mouth. Spread the word amongst your family and friends. Market your App through various social media forums. Ask bloggers to write about the new App and share it in on various social media platforms.
Releasing Your Ecommerce App on a Marketplace (Google Play and Apple Store)
Once you have finished creating your App, it is time to publish it and share it with the world. Publishing an App makes iOS or Android Apps accessible to users. There are different charges on different platforms for publishing an App. You need to pay a one-time Developer fee of USD $25 to Google Play Store. To publish an App on the Apple Store, you need to pay an annual Developer fee of USD $99.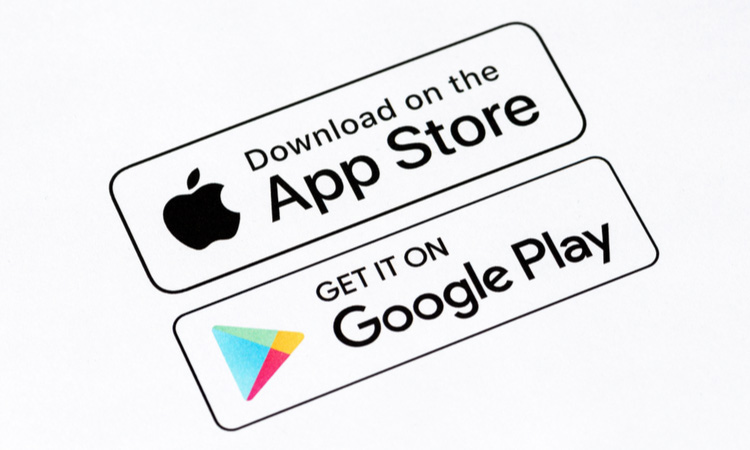 Steps to Publish your App on iOS Platform:
Check your App functions on App Store Guidelines 
Test your App
Check pricing and register to an Apple Developer program account
Create iTunes Connect App record
Configure your App for distribution
Upload your App
Submit your review
Release your App
Steps to Publish your App on Android Platform:
Create an account
Link your account to the merchant account
Make a list of the store listings
Make the pricing and distribution details
Go for testing your App
Make a privacy policy
Review the App
Publish and release the App 
However, if you do not want to release your App on a marketplace like Google Play you can make the App downloadable from your own website or server. To do this you need to host the APK (Android Package Kit) file on your website and provide a download link to users.
Some Apps ask for permission to access personal user data that may be extremely sensitive. Before publishing an App always make sure that you enter a privacy policy that explains how your App collects data and how it uses it.
Conclusion
There are new and unforeseen features like chatbots, virtual and augmented reality, voice search, and virtual changing room trending in the Ecommerce App world. After reading this guide you are all set to enter the real world and be a proud owner of an Ecommerce App. Pour in all your passion and knowledge to get started with a unique Ecommerce App to expand your business, boost sales, and improve customer loyalty.