The global payment environment is rapidly evolving due to the emergence of alternative payment methods and the evolution of customers' payment habits.
Alternative payment methods are replacing credit cards and cash as we speak, opening new opportunities for merchants and customers that seek effective, user-friendly and secure online payments.
In this article, we'll explain what alternative payments are, what benefits they bring to merchants and customers alike, and list the most popular ones.
Alternative Payment Methods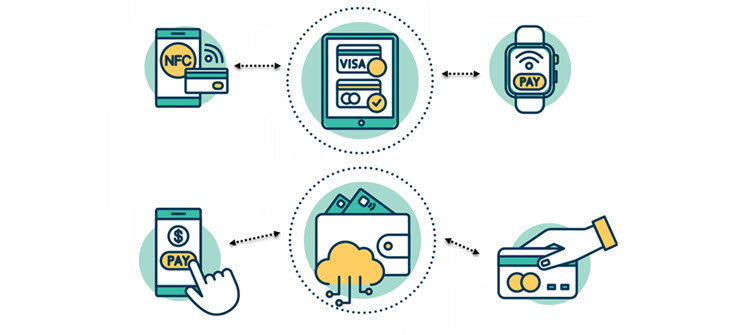 Alternative payment methods are any means of payment that don't include cash or a major international credit card. The most popular alternative payment methods include mobile payments, e-wallets, electronic bank transfers, prepaid cards, and cryptocurrency.
Alternative payment methods speed up the payment process, and enable better connectivity between merchants and customers on a global scale.
Why Are Alternative Payment Methods Important for Merchants?
Merchants using alternative payment methods can target a wider global audience. They're not restricted by local banking regulations and enjoy quick cross-border transactions. Supporting alternative local and global payment methods helps merchants reach consumers on a larger scale. Emerging ecommerce markets, such as Asia and South America are fueled by the younger smartphone-using population and merchants globally are looking to expand into those markets.
Additionally, consumers expect a frictionless experience and the convenience of alternative payment methods provides just that.
What's more, alternative payment options give merchants the opportunity to shop around and choose payment methods with lower fees.
Why Are Alternative Payment Methods Important for Customers?
Customers want as little friction as possible when making payments. Alternative payment methods ensure faster and more convenient payment services. Customers store their credit card and bank information in a digital format without having to type in the information for each payment. What's more, they can store several payment options and choose the one that suits them best or costs the least.
Customers authorize the transactions with payment authentication methods, such as facial recognition and user-generated tokens.
Note: Familiarize yourself with the latest technologies in the payment industry by referring to our post about Upcoming Payment Trends.
Types of Alternative Payment Methods
Here's an overview of the most popular alternative payment methods.
1. Online Banking

Online banking includes any electronic transaction made from a bank account without entering payment card information.
2. Bank Transfer
A bank transfer, also known as a wire transfer, is a direct payment made from a customer's bank account to the merchant bank account.
3. Electronic Wallets

Electronic wallets are prepaid digital accounts where customers store credit card information or deposit money for making online payments. PayPal, Alipay, CCBill Pay, and Google Wallet are only some examples of e-wallets.
4. Direct Debit
A direct debit is a transaction in which a customer authorizes a merchant to withdraw funds from their bank account automatically. Once they get the authorization, the merchant bills the customer account regularly. It's a convenient alternative payment method to collect payments from recurring customers. Hence, it is very popular among subscription businesses.
5. Mobile Payments

Mobile payments are transactions that customers carry out using their smartphones. Banks and other payment providers create smartphone apps for users to perform these payments efficiently. The customer usually needs to verify mobile payment with two-factor authentication methods, such as fingerprint scan or facial recognition.
6. Domestic Card Schemes
Domestic card schemes refer to payment methods used only on a local, national level, unlike international card associations. They're important alternative payment methods for merchants aiming at the European market. Giropay and iDeal are examples of local European payment methods.
The National Payments Corporation of India is an example of a domestic card scheme in Asia.
7. Pass-Through-Wallets
Pass-through-wallets are mobile solutions that enable customers to make both point-of-sale (POS) and online payments.
For POS checkouts, customers bring their mobiles near the POS device and verify the payment.
For online payments, a digital token based on the physical credit card is created. Pass-through wallets can also be used on wearables, such as smartwatches.
8. Pay-by-Link

Pay-by-link is an alternative payment method in which payments are made via payment links.
A merchant sends a payment link invoice to a customer, who then uses the link to complete the transaction.
9. Buy-Now-Pay-Later
Buy-now-pay-later payments refer to transactions in which customers purchase products in the present and pay them over the course of time. They often pay a specific upfront amount of money and the remaining sum in several installments.
10. Cryptocurrencies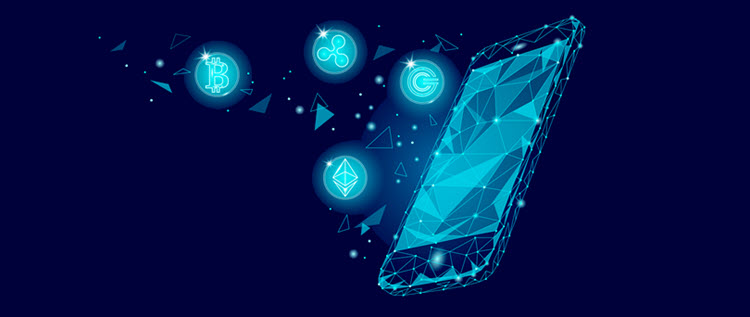 Cryptocurrencies are various forms of digital currencies used to pay online for goods and services. Currently there's more than 2,000 cryptocurrencies and new are being launched every day. Some companies issue their own cryptocurrencies in the form of tokens that customers can replace for the products and services provided by the company.
Note: In order to familiarize yourself with different regions and their regulations, we recommend you read our article on EU's PSD2.
The Most Popular Alternative Payment Methods by Region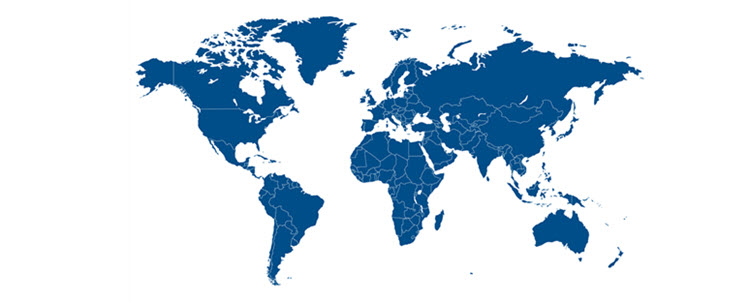 Even though credit and debit cards remain the most popular online payment method worldwide, alternative payment methods have been gaining popularity too.
The list below breaks down the most popular alternative payment methods by region:
Africa. Mobile wallets are especially popular in Africa because they don't require any particular bank infrastructure. In fact, there are more mobile payment users than bank account holders. Since Africa has a predominantly rural population, these are convenient payment methods. They're provided by mobile networks, like Orange Money or M-Pesa.
Europe. When it comes to online payments, Europeans prefer to pay with e-wallets but domestic card schemes are very popular too. For example, more than 60% of consumers in Netherlands use iDeal for online payments, while 57% of Germans prefer PayPal for online shopping.
Note: Interestingly, cash-on-delivery is still very popular in Eastern Europe. For example, 72% of purchases made online in Slovakia and 54% of online purchases in Hungary are paid that way.
North America. Credit cards are still the most widespread payment method in North America, with 32% of all online payments being made with credit cards. However, 29.3% of all online payments are made with a digital/mobile wallet, mostly PayPal, Apple Pay, and Google Pay. The Interac domestic debit card system is widely used in Canada.

South America. Most South Americans prefer international credit cards to alternative payment methods. Since there's a significant rural population, e-cash is becoming more popular, with payment providers such as Boleto Bancário in Brazil. Fueled by the younger, smartphone-owning population, e-wallets and mobile wallets are quickly gaining popularity and are the third most popular payment method.

Asia. Asia is the region that favors alternative payment methods the most. Domestic card schemes, like Mada in Saudi Arabia and KNET in Kuwait, are prevalent in the Middle East. In China, Alipay and WeChat Pay are by far the most popular payment method making room for more convenient transactions.

Which Payment Methods to Offer to Customers?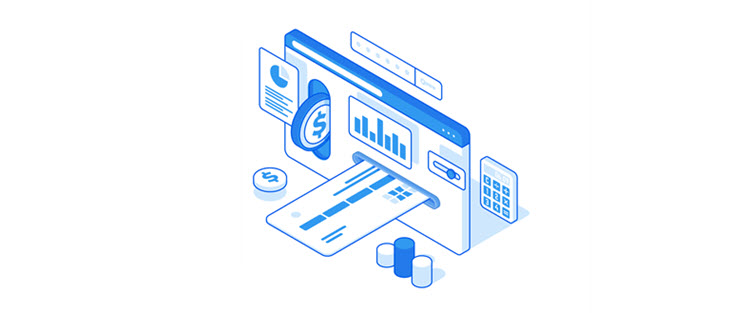 Merchants that don't offer adequate payment methods to their buyers face a higher cart abandonment rate and churn rate.
Consider the two main factors when choosing alternative payment models: the customers' location and the applicable payment fees.
Consider the steps below to determine which alternative payment methods you need to support:
Use Google Analytics or other tools to analyze where most of your website visitors come from.
Analyze purchase data to see where your previous buyers are located as well.
Identify the most popular payment methods used in those countries and regions. Add those methods to the payment options you accept.
Contact several payment providers to see how much they charge for processing transactions made via alternative payment methods. Choose the ones that provide top-notch service at acceptable rates.
Conclusion
Alternative payment methods are the next frontier in ecommerce and online payments.
You need to understand how these models work and why accepting them enhances business growth, locally and globally. This guide to alternative payment models will help you choose the most suitable ones for your business needs and aim at a global audience.