Brands aim to directly approach consumers to keep them engaged and boost sales while minimizing costs. The direct-to-consumer (DTC) business model is a trend among ecommerce businesses who want to exclude middlemen such as retailers, distributors, and advertisers, and directly sell products to customers.
In this article, learn all about the direct-to-consumer business model, its advantages, and how to apply it to your business structure for the best results.
What is Direct-to-Consumer Business Model?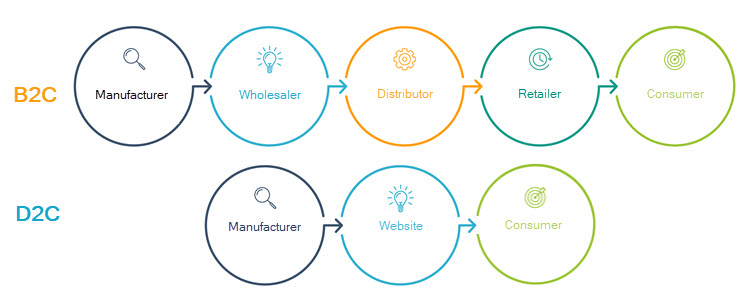 Direct-to-consumer is an ecommerce business model in which manufacturers exclude intermediaries and sell products directly to customers. This business model awards independence of big retailers, brick-and-mortar stores, or ecommerce marketplaces. Instead, the DTC business is solely responsible for producing, storing, packaging, and shipping products as well as for all post-purchase activities.
Direct-to-Consumer Business Model Examples
In the following list, you will find names that originally started as a B2C but added some DTC strategies to keep up with the ever-changing ecommerce market, as well as some that kept the DTC model as the main channel:
Tesla. Tesla allows customers to purchase vehicles online instead of going to a car dealership. This significantly reduces costs for the company by eliminating the need for displaying cars in a showroom. They have also launched a subscription service for their driver assistance option, further diversifying their income streams.

L'Oréal. The French makeup and skincare powerhouse focuses on personalization and direct communication with customers. With the innovative smart devise Perso, L'Oréal customers can customize the formulas for skincare, foundation, or lipsticks at home before purchasing them.

Disney. Disney has created its own streaming platform, Disney+, for producing and distributing content to viewers across the globe.

Warby Parker. The company revolutionizes shopping for eyewear frames online by allowing customers to try them on virtually through AR apps.

Stitch Fix. The women's clothing shopping platform is a subscription business model that allows customers to personalize clothing items based on size, budget, and style for an enjoyable shopping experience.

Apple. The tech giant who sold a record breaking $297.4 billion worth of hardware in 2021 leverages its influence by independently producing and selling its products through its own stores. At the same time, it still collaborates with retailers in smaller markets to reach a wider audience.

Dollar Shave Club. The Dollar Shave Club is a pioneer in its own right. The company started by offering a subscription service, delivering high-quality razors to customers' doorsteps for just a dollar a month. Their DTC subscription model inspired many, and the Dollar Shave Club has since introduced a wider variety of razors, shaving supplies, and differently priced plans for its members.

Note: Most DTC businesses still work with retailers and keep parallel sales channels to attract and satisfy a wider audience.
DTC vs. B2C

While DTC and B2C both sell products to customers, there are important differences between these two business models.
Production. A B2C business is usually (but not exclusively) a mediator between the manufacturer and the customer, while a DTC sets up its own manufacturing of products it will be selling.

Sales cycle. DTC businesses have a shorter sales cycle than B2C because they do not involve intermediaries.

Customer insights. Traditionally, B2C businesses have deeper insights into customer satisfaction because they receive feedback on a wide range of products. Manufacturers receive little to no direct feedback so when they transform into a DTC, initially, they need to put more time and effort into researching their audience's shopping habits.

Personalization. DTC businesses can offer product personalization to customers, which adds to their value. B2C businesses usually do not control the manufacturing process and, therefore, cannot provide product personalization.

Benefits of Direct-to-Consumer Business Model
Here are the benefits of the DTC model for your ecommerce business:
Lower costs – higher profits. Selling directly to customers means lower costs for the seller because there are no middlemen such as wholesalers or retailers to consider. The extra profit can be reinvested in manufacturing a superior product.

More control over the brand and the product. Direct-to-consumer companies are fully in control of their brand, which contributes to brand recognition and helps them stand out from the competition. Brand control reflects in the fact DTCs manage all aspects from product manufacturing and marketing to distribution and sales.

Superior customer service. By communicating directly with customers, DTC businesses build a strong bond between the brand and its audience. This helps build loyalty and retain more customers compared to B2Cs that have a uniform approach to customer service.

Promo opportunities. Since the manufacturer is also the seller in the DTC business model, they have more room to offer significant discounts and still make a profit.

8 DTC Strategies
There is no one-size-fits-all DTC strategy, and each business should test and find what works best for them. These 8 high-level DTC strategies will get you started:
1. Know Your Customer
Start by identifying your target audience. If you are still working with a B2C to sell products, try getting some initial data from them. Next, research how to attract your ideal buyer. Continue learning about your buyers even after they make a purchase.
Every order is an opportunity to gather useful insights into the customers' needs and shopping habits. Based on the data gathered, learn more about the target audience and which products sell best, which marketing strategies are the most effective, and how to optimize conversion rates.
2. Select a Pricing Strategy and a Sales Business Model
When it comes to pricing, DTC businesses can leverage B2C sales strategies such as value-based pricing, which relies on the customers' willingness to pay for a product based on their projection of its worth.
The subscription-business model may also serve as a business framework for DTCs. The Dollar Shave Club was a pioneer among DTCs, having implemented a subscription model to generate recurring revenue. Whether a DTC can provide subscription services depends on the product they manufacture and sell.
3. Provide Exceptional Customer Support
DTC businesses should focus on providing a great customer experience, and a big part of this includes resolving issues efficiently. Make sure that customers feel valued and are provided with useful and relevant information. Train the customer service team to know everything about each product in offer, guaranteeing a superior service. Use other support channels too, such as social and website chatbots.
4. Build a Brand
Businesses should decide early on what message they want to convey and which target audience they want to attract.

Standing out from the competition in the market is crucial to attracting more customers. This can be accomplished by doing in-depth market research to identify a gap in the market that your competitors fail to cover. Resolving customer pain points should be your focus point when building a brand. By finding a solution for them no one else has addressed, you will be able to retain your target audience and be memorable in their eyes.
5. Be Open with Your Partners
Businesses that have already partnered with wholesalers and are now looking to open a separate sales channel should notify their B2C partners about adopting this hybrid model early on. Make it clear that the partnership will continue in a beneficial manner for both sides. Determining which products they will continue selling through the retailer and which are the best to handle by the DTC company itself, introducing innovative solutions in the shipping policy, promotional activities, etc.
6. Determine a Digital Strategy

Effectively establishing an online presence is the most profitable way for DTCs to jumpstart their own sales channel. From social media to PPC ads and email marketing, DTC businesses should develop a digital strategy to stand out from the competition.
Here is a list of what a successful digital strategy should include:
Website. The website is often the customers' first point of contact with a brand. It should be appealing and easy to navigate. Product pages need to provide clear prices, product descriptions, images, and videos. The online shopping experience needs to be streamlined and made as easy as possible.
SEO. The website should be optimized for keywords that help potential customers find the business online. Start a blog, determine relevant content clusters, and start publishing content on a regular basis. Interlink your blog with product pages and establish yourself as a knowledge leader. SEO authority takes time to build, so be patient. If you are doing things right, you should see some results in 3-6 months.

PPC. Pay-per-click advertising benefits merchants since they pay for an ad only when a potential customer clicks on it. It provides more exposure and traffic to an ecommerce website while minimizing costs.

Payment processing. Customers turn around if they are not comfortable with leaving their payment data. Also, if you make customers jump through hoops to complete a purchase, chances are they will not complete the order. Hence, partner with a reliable and secure payment processor that offers flexible payment forms, multi-currency payment processing (if you want to sell globally), a robust reporting system and subscription processing.

Social media. Your social media presence is important for building a brand and continuously communicating with customers to see what they like about your products and what could be improved. By regularly interacting with customers through posts, comments, and shares, you will make them feel valued while also learning about their interests and shopping preferences. In addition, you can expand your audience by collaborating with influencers.

Email marketing. Ecommerce email marketing strategies help inform customers about the latest offers, promotions, and discounts, and reduce cart abandonment. Customer survey emails are also an effective way to get feedback on your products.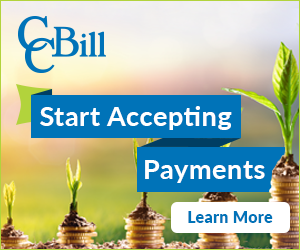 7. Start with a Limited Product Range
When starting a DTC business, start with a limited product range first. Running a DTC involves managing many different aspects, such as manufacturing, marketing, distribution, and sales. Start small and scale out as you perfect all processes in the sales cycle. Post-purchase surveys will help you understand what needs improving. This way, you will not only check their likeability on the market, but also receive insights regarding your production cycle, distribution, delivery, etc., and the problems that may arise in the future.
8. Get Shipping and Delivery Right
Shipping and delivery policies should be as transparent as possible. This includes pricing, delivery, tracking and all other important pieces of information. While customers want to receive their order as soon as possible, it is important to manage their expectations early on.
To ensure delivery times are not too long, focus on warehouse management and organization to make sure the products are easy to find and send to cut down waiting times.
Possible Drawbacks of Direct-to-Consumer Model
There are also some challenges typical for the direct-to-consumer model.
Sales are limited by production quotas. Considering a DTC sells self-produced products, it can sell only as much as it can manufacture. In case of a sudden increase in demand, a DTC cannot respond to it as fast as some other type of business, who can just order more units from the manufacturer.

Complex operations. A direct-to-consumer business is responsible for conducting all business operations from start to finish. This includes managing and optimizing different levels of the production cycle, distribution, shipping, delivery, returns, promotion, sales, etc.

Difficult to scale. When deciding on the product range and stock, it is challenging to determine how much to produce in order to stay competitive and satisfy the customers' needs. In case you have not produced enough, you will not be able to make up for it right away, but only after another production cycle is completed, which takes time. This can make you lose momentum and send customers to your competitors. On the other hand, if you make more products than you can sell, this will impact your bottom line.
The DTC business model entails managing all business aspects. It eliminates middlemen from the process and includes more risk for the ecommerce businesses. However, if done right, it is a successful business model that can yield higher profits. Many global and local companies have taken the plunge into DTC and have done so with great success and revenue.