What happens when someone purchases a product from your ecommerce website or creates a username and leaves their email address? Do you send emails to them? If not, you're losing out on a significant chance to turn them into customers.
Emails can keep potential buyers coming back by sending coupons to people who either abandoned their shopping carts or haven't purchased anything in a while. You can subtly remind people you exist with emails and helpful tips.
Best of all, email marketing is an inexpensive way to increase your sales, drive consumer loyalty, and nurture leads.
What is Ecommerce Email Marketing?
Ecommerce email marketing is a method of utilizing email to create revenue for the company by increasing awareness of the goods or services that a company offers. Ecommerce email marketing is a significant internet marketing technique that utilizes an emerging ecommerce tactic to advertise the name, products, and services of a company.
You can use email marketing for something basic, as emailing people who abandon their shopping cart, to something more complex, like enlisting users in a new marketing campaign. For example, you can use email marketing to help generate new leads by offering a whitepaper download or informing customers of a new product.
Why is Email Marketing Important for Ecommerce?
Email marketing is the perfect way for companies without a physical store to communicate with consumers in a timely and appropriate manner. When an email marketing system is under-performing, you're losing out on a portion of sales.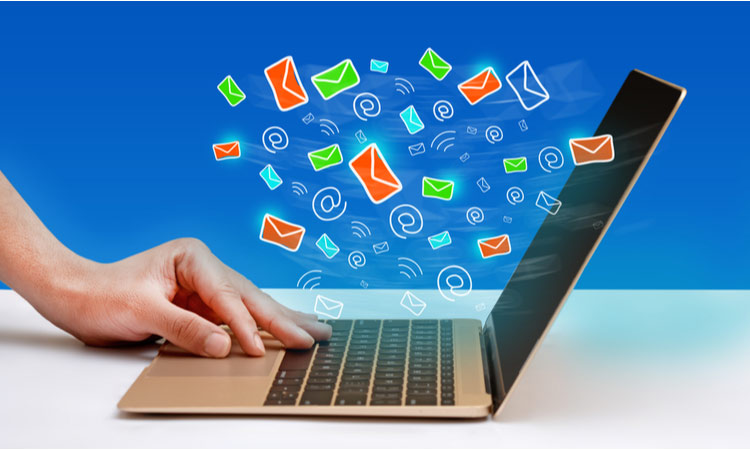 Divide the use of email marketing into three main aspects.
1. As an additional sales channel
Although a good marketing strategy is essential for generating leads, acquiring sales is the end goal. Emails can help you do that in different ways. For instance, you can attract customers with discount coupons, or notify users when you have new products or seasonal sale. Customer loyalty programs are one type of email marketing tactic. Ecommerce marketing experts recognize that this is a valuable way to produce leads as well as revenue.
2. It can help with user retention
The act of making customers return to an app or website is retention. Retention is a marketing tactic used for bringing people back to your company. Just as you use this tactic to acquire customers, you can use it to keep them engaged.
3. It nurtures your relationship with prospects and customers
You must nurture your email lists if leads are going to progress along the sales funnel. Providing company updates, timely product information such as anticipated features of a new product, or even an unexpected gift for new subscribers, with no strings attached, are all examples of nurturing email campaigns. Nurturing campaigns are effective and are starting to outnumber traditional lead generation email campaigns.
Types of Ecommerce Email Marketing
You need to learn about three types of ecommerce marketing emails. These include email automation, email blasts, and email drip campaigns.
Email Automation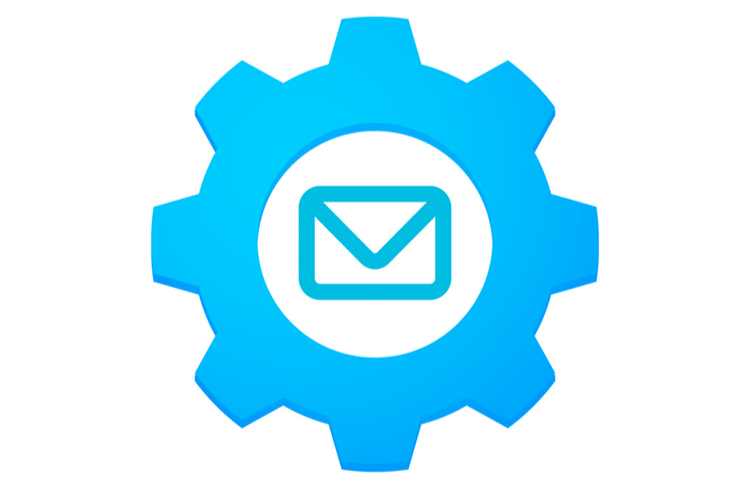 Email automation is the capacity to deliver emails influenced by time or action to subscribers with specific details. Automation is useful for several marketing purposes. An example is an activated workflow that helps cultivate fresh leads, send birthday greetings to add a personal touch that will give you an advantage over your competition and with your target audience.
Email Blasts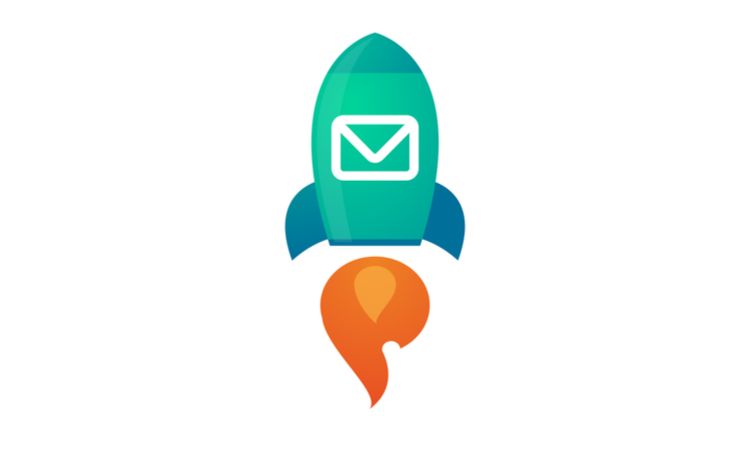 An email blast is a single email sent to an entire email list, a large section of an email list, or a variety of email lists all at once. These emails reach any or all of the contacts in your mailing list that render your email blasts readily accessible.
Email blasts are also known as broadcast emails, mass emails, bulk emails, e-blasts, and email campaigns. Most people are using the term 'email campaigns' to avoid the aggressive tone inherent with 'email blast.'
Email Drip Campaigns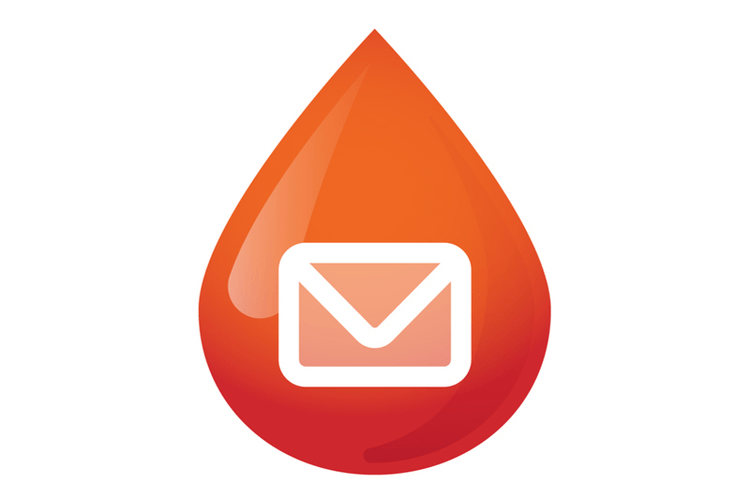 A drip campaign is a method used in direct marketing to acquire customers through lead nurturing programs. It involves sending marketing information to prospective customers repeatedly over long periods, to foster prospects or guide them through the marketing funnel.
The primary goal of an email drip marketing campaign is to attract the right subscribers and send subscribers highly relevant emails that encourage them to commit to your call to action. However, the usual "sign up to receive my newsletter" opt-in box won't cut it anymore. Nor will sending subscribers emails intermittently about topics for which they didn't sign up. To consolidate both needs (building a mailing list AND user engagement at the same time), one way to do this is by launching drip email campaigns.
Tip #1: Must-Have Automation Emails
Your welcome email is the one chance to make an excellent first impression. And if your introduction to a new subscriber isn't memorable, your follow-up campaigns won't be either. Its role is to thank subscribers for joining your list, set expectations for what's to come, and, when done right, simplify your sales process. To make the best first impression be original and keep your design simple.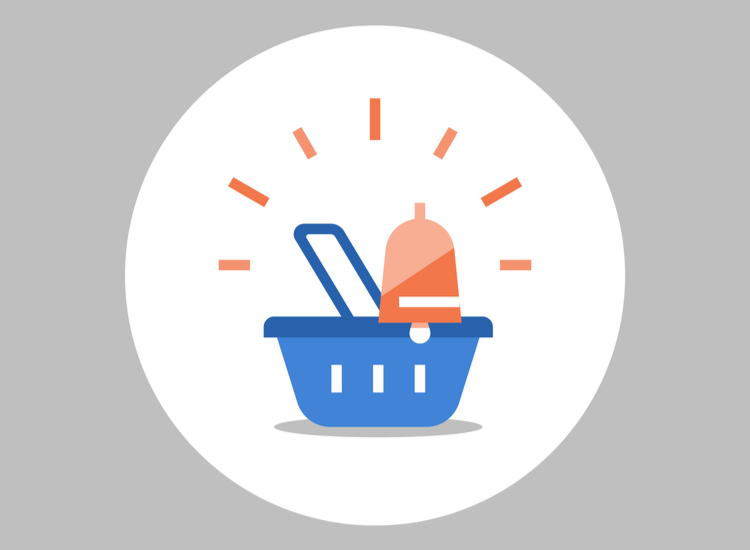 We've all done it. We're online, going through a website's checkout when something diverts our attention. There's a knock on the door; we get a Facebook notification, our phone rings; and we abandoned our cart without batting an eyelid.
By sending a cart abandonment email, you can get the shopper's attention back, and maybe have them finish buying the product. You can't always convert abandoning shoppers. That's a given. But you can make an effort to learn why they didn't complete their order. Then, learning from that feedback, you can improve your checkout process for future customers. 
While the order confirmation email is another way to boost sales (like offering other products in the email), it's also a way of setting customer expectations. Remember, your order confirmation email is more than a digital receipt; it's also a way of reminding shoppers that buying from you was the right decision.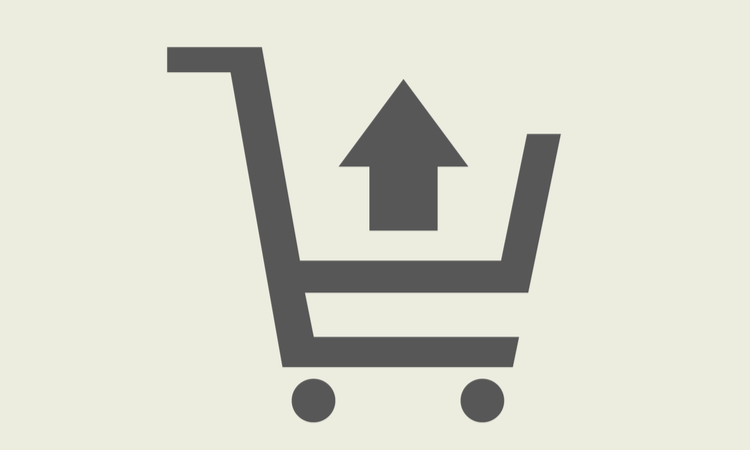 You're likely familiar with upselling and its close relative, cross-selling. Upselling is when you invite a prospect to buy a more expensive item in a bid to boost their average order value. Cross-selling involves recommending a related or complementary product.
Either can help boost your sales and should be an automated email of yours.
It's happened to me, and it's likely happened to you, too. You invest your time, attention, and energy in growing your email list only to have a percentage of your readers unsubscribe, or worse, disengage entirely (costing you money in the process). Here's where a win-back email comes into play. You can design an email that will help win your customers back. It doesn't always work, but it's always worth reminding previous buyers you're still thinking of them.
Sometimes, we don't say thank you enough. And even if we do, rarely do we mean it. Acknowledging your audience goes beyond thanking for subscribing to your newsletter or making a purchase; it's about recognizing the reason why you're in business.
Tip #2: Top-Performing Email Blasts
Two of the top-performing email blasts that you can use in your businesses day to day activities include: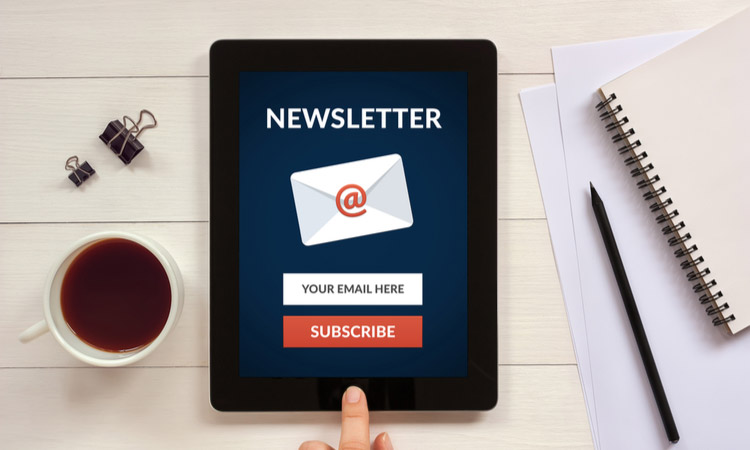 Creating a newsletter is not just a way to keep your customers informed about your new product or features but has many other advantages. It is a constant source of traffic. These can announce company updates, product innovations, product recommendations, surveys, giveaways, industry news, and much more.
Discounting is an effective ecommerce email marketing strategy. Giving discounts to clients or customers via email can be a great way to spark a little energy into your business and boost sales for the month.
When sending an email with client or customer discounts, your subject line is probably your most influential asset. Remember, the tone is everything when using email to give a discount to customers.
Add urgency and scarcity, and most of all, get to the offer quickly!
Be warned, though: While discounting is useful, you need to strike a balance. Too often and your profits will plummet; too little and you risk driving customers to a competitor. The silver lining, then, is to offer discounts to ONLY subscribers that engage with your campaigns (e.g., opening emails, clicking links, etc.).
Tip #3: Effective Email Drip Campaigns
Two of the most effective drip campaign emails are: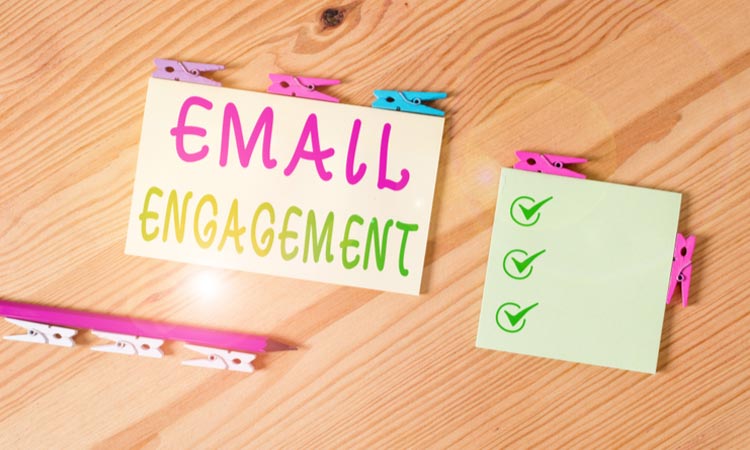 With the average office worker receiving as many as 122 emails per day, you must invite subscribers to engage with your emails if you stay visible in their inbox.
So, whether you're offering free shipping or inviting users to start a free trial, give readers a reason to engage with your campaigns and remember, make it memorable.
Onboarding is the process of getting users familiar with your product. By product, this could also mean platform, service, website, mobile app, or actual tangible product. Whatever you are offering as a Merchant. The onboarding email drip is a series of emails that explain how to use a product.
Tip #4: Grow and Maintain Your Email List
As important as maintaining your email list, you should also know how to grow it too.
Let's talk about maintaining the list first. There are several ways you can do this. One is by segmenting your email list so you can send targeted emails. This sort of email personalization can help draw buyer's attention and keep them interested in emails that you send in the future. You can also do this better by cleaning or scrubbing your email list, which means you remove the no longer valid email addresses, or any unsubscribes.
Let's talk about maintaining the list first. There are several ways you can do this. One is by segmenting your email list so you can send targeted emails. This sort of email personalization can help draw buyer's attention and keep them interested in emails that you send in the future. You can also do this better by cleaning or scrubbing your email list, which means you remove the no longer valid email addresses, or any unsubscribes.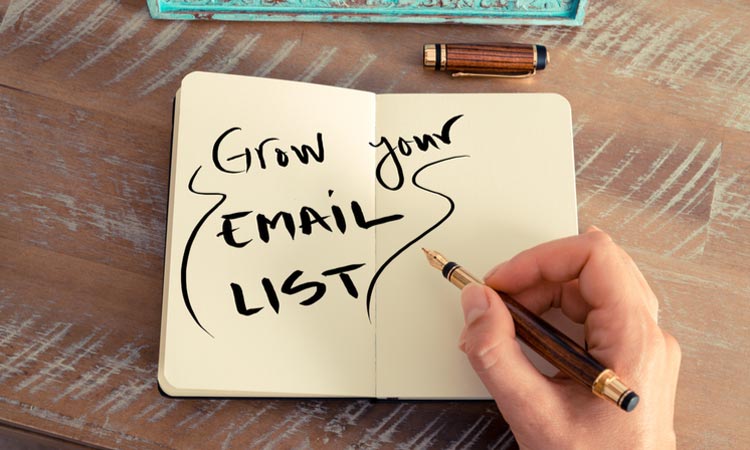 Work on your content and make your emails visually appealing. See what your readers prefer to get from your emails and then provide them with more of that information. Maybe its new product information or news. Another way to keep customers coming back is by offering coupons or discounts.
Add calls to action; these will help direct users to do the actions you expect from them, like "share" or click to read more. You can produce newsletters where you can share the latest news and product updates. You can even add reviews and testimonials so that they can help build consumer trust and maybe also give new suggestions to buyers. Another tactic is to invite your buyers to share success stories or how to's.
To help grow your list, you can also host webinars or offer giveaways or quizzes; this will defiantly draw user's attention to participate and share. You can even make some of your content gated, meaning that you require your buyer to provide their email to collect new leads.
Use Instagram stories or make YouTube videos to collect subscribers or visitors to your website that can potentially become leads. Add social media icons to your emails so that users can share interesting information on other platforms.
Tip #5: Use Smart Personalization
We are living in an era of personalization. We have an abundance of data at our fingertips, but we don't always make the most of the opportunity it provides. Many businesses have been incredibly slow to take up personalization.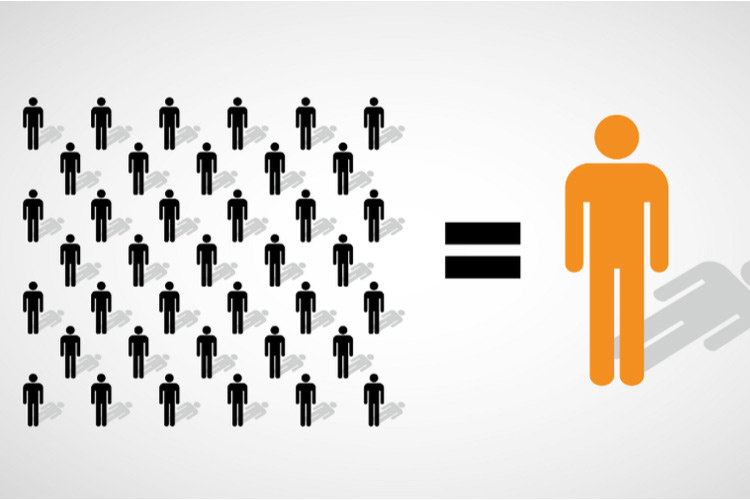 Here are some ways to use personalization that will boost your email marketing.
Ask the right questions – like why they visited your website? Each visitor has their reason, and this will later help you in sending targeted emails designed for that user.
Build customer personas - Build customer personas by using a multitude of data. Instead of asking a single question, like Paper Style, you can group customers using a mix of attributes and actions they take.
Make use of location and time - By segmenting subscribers into different time zones, you can determine a reasonable time for all subscribers to receive your communication.
Set up automated behavioral trigger emails - behavior-triggered emails are real-time reactions to how your customers are using your product. Trigger emails have a 152% higher open rate compared with traditional emails. They are a valuable communication tool and convert window shoppers into lifelong customers.
Personalize your business - personalization doesn't have to be limited to using your customers' data. You also can personalize your brand. Personalization can soften the edges of big business and add a level of human connection between you and your customer.
Match personalized emails and landing pages - although personalizing your emails is a valuable step toward targeting your customers more effectively, there is more than your business can do. You can pair personalized emails and landing pages to push your success rate further. 
Tip #6: Retain Your Loyal Customers with Exclusive Offers
Keep your most loyal customers coming back to your store again and again with a loyalty program.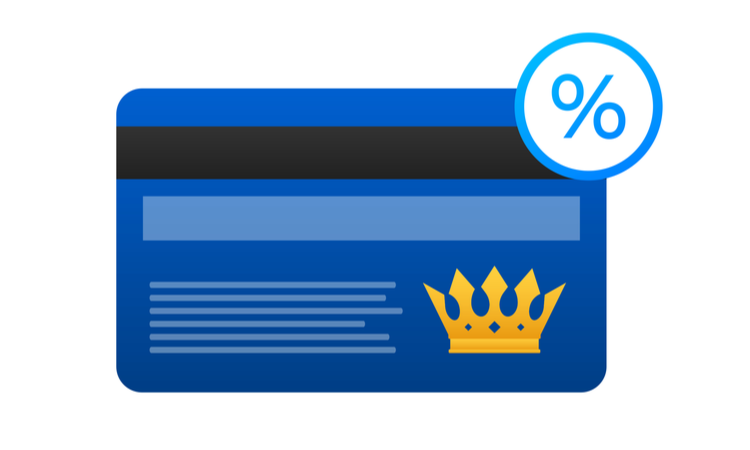 Repeat customers are the bread and butter that will feed your business and help it grow. A loyalty club is one of the quickest and easiest ways to build a committed and loyal following for your best and brightest.
There are so many ways you can do this. Some ecommerce newsletters are themselves hyped as the loyalty club. Once you sign up for the newsletter, you are in the club.
But we think it should be a bit more special for your most engaged customers. Using your email marketing service, along with your ecommerce solution, can help you find just the right segments to target.
You can even go a step further and offer personalized offers for specific customers.
Tip #7: Elevate Your Referral Program
Referrals are one of the best ways to get more business, as a whopping 84% of people trust recommendations from their friends or peers. However, many marketers forget about this step in their marketing process.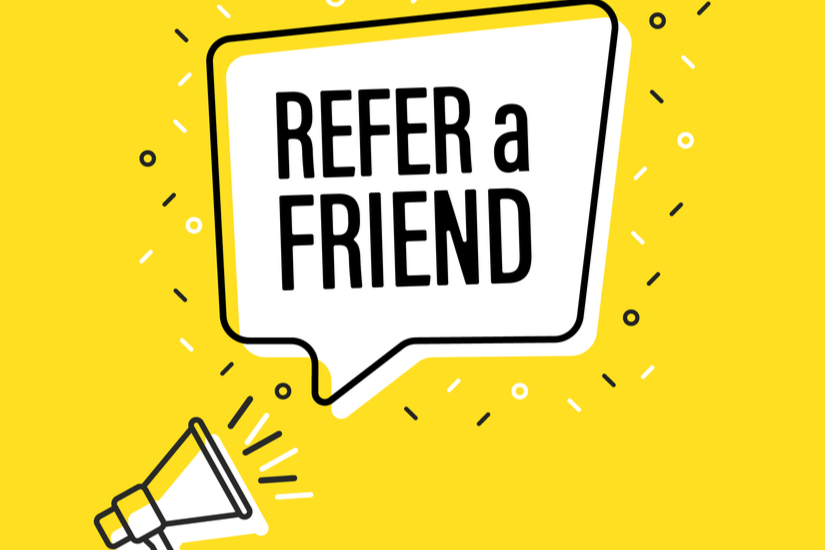 After all, when someone comes in as a referral, much of the hard work has already been done. Someone else, probably a happy customer, already provided you with credibility and a sense of trust, both are needed for creating a sale.
Referrals should be a huge focus for your brand. So, how can you get more of them?
Go the extra mile for subscribers, prospects, and customers. Offer some discounts or coupons. Send friendly reminders via automated emails to help them stay on top of their obligations.
Improve your customer support experience; emails can also be an excellent opportunity to share ways in which customers can get in touch with your support.
Personalize your emails, this makes customers feel more appreciated, and they will be more likely to refer you.
Ask for feedback and comments. Ask for a referral! "If you like this, share it with your friends." 
If you can find out who referred you, be sure to thank them. You don't necessarily have to make some big or grand gestures, but acknowledging the effort is essential. Plus, it will further reiterate why they helped you in the first place.
Tip #8: Ensure Good Inbox Placement and Deliverability
Deliverability is not just an email's placement in the inbox, but it's also the reason why an email bounced or was not delivered.
No email tool in the world will tell you precisely the number of emails that go to the inbox vs. junk folder vs. quarantine. But some tools will troubleshoot and help determine if there's a problem with content filters, reputation, engagement, or blacklists.
Often during an IP warming phase, you might see higher rates for these since emails are finally making it to the inbox. Subscribers might not remember signing up, so don't panic; it's just running its course.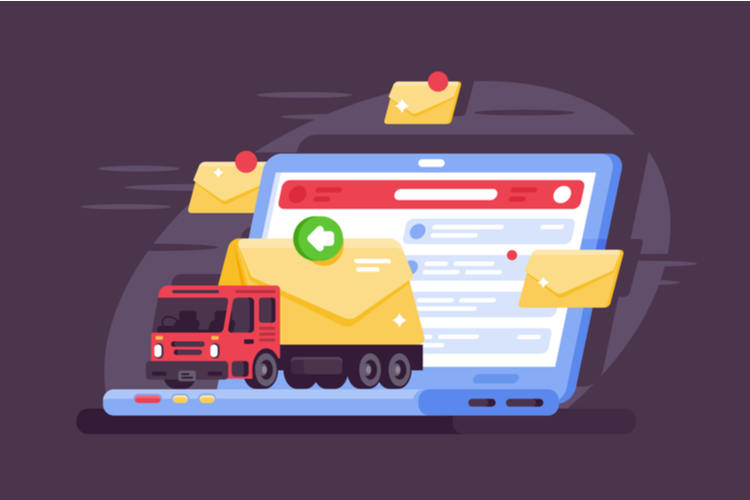 However, if you see high rates in these areas outside of an IP warming phase, there could be more significant issues at play. High unsubscribe rates, above 1%, are often an indicator that the content doesn't look right to the subscriber. Maybe they don't remember signing up for the list, or they're not receiving the emails they were expecting.
The same logic holds for complaints. If a subscriber can't find an unsubscribe link, they'll hit the complaint button, which can hurt the sender's deliverability and reputation. Getting too many complaints can present significant issues.
Segmentation is also a massive help with deliverability, along with adhering to the email content and cadence you promise upfront when subscribers join your list. Promising two emails per week initially and then increasing to five is overstepping bounds and can lead to more unsubscribes. Also, make sure to provide engaging, valuable content.
Tip #9: Use Responsive and Well-designed Emails
Why is a responsive email important?
Well let's look at some of the numbers: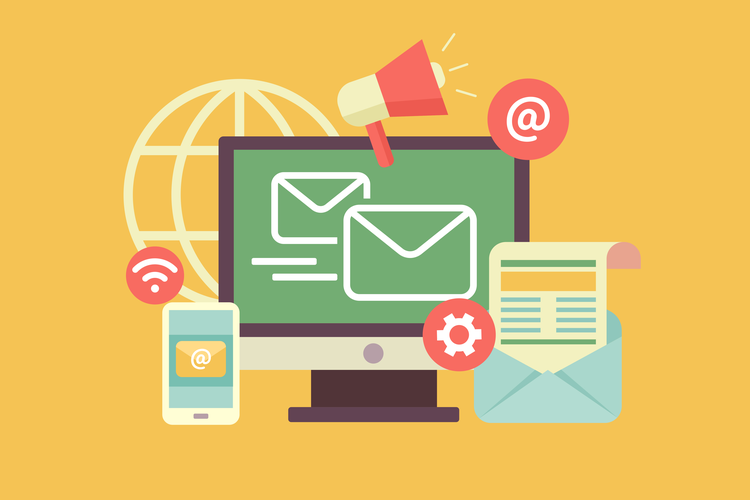 So, it's likely that your audience is reading your emails on a mobile device, and it's possible (by changing the styling and methods of your mobile-focused communication) that you could reach more potential or current users while multiplying your investment in email.
Now that I've got your attention, so let's look at the characteristics of different models of email design.
Remember, design once, view appropriately everywhere.
Responsive email designs provide custom content for your user's chosen device. With responsive design, you can send email templates which can change depending on the viewer's screen size. These emails will always render correctly regardless of the viewer's device.
Responsive email designs use CSS media queries to produce two different copies that depend on the size of your user's screen. Media queries will automatically adjust the email copy's layout, content, and text size to the user's device screen. There's more effort required at the outset, but a good template should last for a while.
Responsive email design best practices
Stick to a single column layout.
At a minimum, use 13- or 14-pt font for the body text and no smaller than 20-pt for the titles.
Place your most important call to action or your most important information "above the fold."
Avoid using hyperlinks and especially avoid cluttering several hyperlinks together.
Use smaller, responsive images (or use images at 2x for retina screens) and make sure to use alt tags in case an email client doesn't load your images. 
Test your email. Use a service like Litmus or Email on Acid to see how your email will appear in your audience's inboxes. Testing is a quick and easy way to avoid an embarrassing error.
Tip #10: Encourage Customer Reviews
It doesn't matter if you run a B2B or B2C business, marketing agency or SaaS company, ecommerce shop, or local store: reviews are important for every business.
For one, reviews help with SEO. For local businesses, reviews boost your search rankings. For everyone else, having reviews on lots of popular sites lets you own more SERP real estate for branded search terms.
But more importantly, reviews are crucial for your business because they're essential for your customers. As consumers and prospects have turned more to self-guided research, they rely more on the opinions and experiences of other customers in reviews when evaluating options and making purchasing decisions.
Having many positive reviews helps build trust and confidence in your business and its products/services.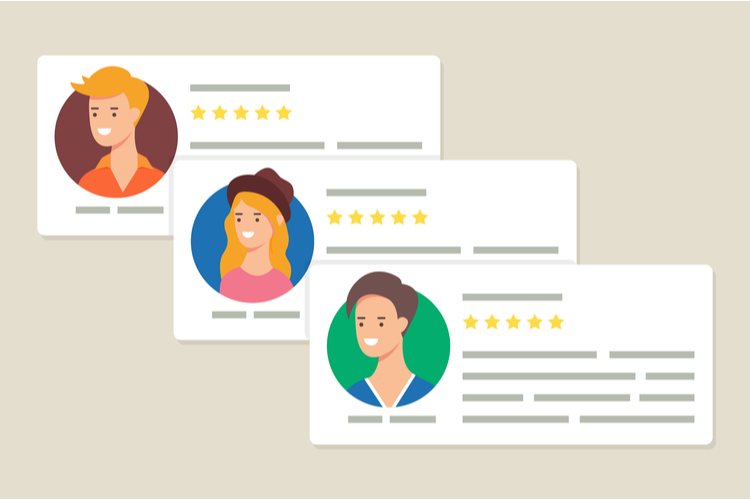 For one, your subject line needs to grab attention and start a conversation right away. At the same time, you want it to be short enough to display correctly in push notifications. Around 30 characters are optimal. For example, "What did you think?".
In your email, include a photo and name of the product along with your customer's real first name. You can even add photos from Instagram or Amazon of other reviewers using and reviewing the product.
Keep in mind that automation is your best friend for collecting reviews. The time you send your email is essential. Make the review process fast and easy by optimizing your landing page. Finally, encourage customer reviews and communication through other channels.
Conclusion
Most important of all, email marketing is not just a one-time game. It is a continuous process of reminding the customers of your presence. You never know when and what might get them to click, making emails crucial in email marketing.
Plan a strategy that contains the type of email you are going to send based upon the relationship with the customer – potential or existing. Don't overdo it; otherwise, you might end up losing them.
And that's about it! This simple approach can eventually help you achieve great results in your email marketing endeavors. All you need is a little conscious effort and some number crunching to understand your potential customers and sincerity to achieve your goals.
The BIG question is, are you ready to put all these efforts into action? If yes, then email marketing is a best friend for your ecommerce business. Without giving it a second thought, get on with your email marketing endeavors and let the results flow!