Introduction
Every business has its strategies to increase sales and customer satisfaction. Upselling is a common practice that's successful and profitable when done right.
Find out how upsells work, what their benefits are, and how to upsell to increase online sales revenue.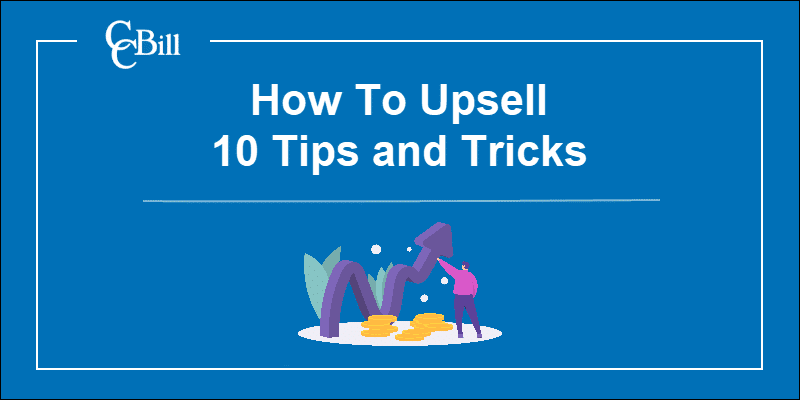 Upselling Definition
Upselling is a popular sales technique that motivates customers to buy more expensive versions of products they are interested in. Upselling isn't about tricking customers into spending more but rather providing the best possible deal to the customer.
A good example is a customer that wants to buy a smartphone. They might consider buying a more premium model if the retailer offers special discounts.
The upselling sales technique is combined with others, such as cross-selling, to maximize sales.
---
Note: Learn about the differences between cross-selling and upselling.
---
Benefits of Upselling
Upselling aims to increase individual purchase value and sales in general. However, that's not the only way this sales strategy benefits your business.
When done right, upselling:
Helps acquire new customers. Special deals encourage prospective customers to make their first purchase.
Boosts brand awareness. Successful upselling strategies draw attention to your brand.
Increases CLV. Customer Lifetime Value (CLV) is a metric that reflects customer retention and the profit a company makes from an average customer over a period of time. Upselling helps maximize the purchase value of each individual transaction. That way, merchants maximize the customer lifetime value.
Improves customer retention rate and helps build a brand. Combined with quality products, competitive prices, and good customer support, upselling keeps customers interested in a brand. Providing a thoughtful and well-designed shopping experience is vital to gaining your audience's trust. Happy customers become repeat customers and attract prospective ones, which helps your brand establish itself as legitimate and trustworthy.
A good example of brand building through upselling is creating loyalty programs, such as clubs and memberships (not to be confused with subscriptions). Most loyalty programs include special discounts and other deals. This sparks interest in new customers and encourages existing ones to stay.
How to Upsell - 10 Tips
The best way to upsell is to:
Offer free shipping.
Emphasize the best deal.
Offer several pricing plans.
Send follow-up emails.
Offer upgrades for out-of-stock products.
Offer warranties and insurance.
Provide tailored product recommendations.
Simplify the shopping experience.
Provide social proof.
Use urgency.
1. Offer Free Shipping
Offering free shipping is one of the best and most effective ways to upsell. For example, a product with shipping costs sums up to $50. Customers would be more willing to buy $50 worth of products than decide on one cheaper product and pay shipping fees.
Companies benefit from this because they can ship their products in bulk. Products take slightly longer to arrive this way, but customers usually don't mind, considering the good deal they get.
2. Emphasize the Best Deal
Even if you aren't familiar with the rule of three, you've seen it in practice. Every subscription-based business utilizes this concept nowadays by offering three (or more) tiers. One of the options (typically the middle one) is highlighted or pre-selected. As opposed to the base tier, the middle tier usually features:
A slightly higher price.
Significantly more perks, which make the price seem worth it.
Be transparent when explaining tiers and the features they support. Provide in-depth information to explain the value proposition of a higher-priced tier. Rely on customers to make the right decision.
The Trello pricing page is a great example of proper showcasing of pricing plans. Trello offers a free version of its product and three subscription tiers. You can clearly see the benefits of upgrading, try the recommended and highlighted plan for free, and even get a price assessment for the Enterprise plan based on the number of users you need.

3. Offer Several Pricing Plans
Businesses offer different pricing plans to cater to their customers' needs. Fixed-term pricing plans are a great opportunity to upsell.
A good example is the software-as-a-service industry and other subscription-based services, which are usually available on a monthly or annual subscription plan. The difference is that a monthly subscription is charged every month, while an annual plan is typically a one-time yearly payment.
Customers can cancel monthly subscriptions at any time. However, an annual subscription provides a recurring income to the merchant for a year, making it an upsell. Customers who intend to order the same product again or use a service for a prolonged period are happy when faced with those kinds of deals because they save money in the long run.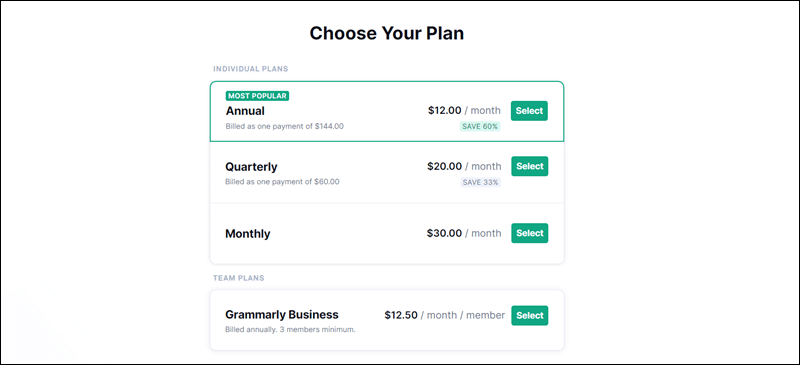 ---
Note: CCBill provides a robust promotion and discount system that enables merchants to set up upsells easily.
---
4. Follow-up on Customers
Follow-ups make customers feel understood by the merchant because they contain offers that cater to customers' needs with added value in the form of:
Discounts
Free shipping
Special bundles
Ecommerce shops upsell by sending personalized promo emails based on the customers' shopping history, which contain special deals.
5. Offer Upgrades for Out-of-Stock Products
Every product page should have a "You should also check out" section. That way, when a product is out of stock, customers can explore similar ones and still make a purchase. Customers might disregard higher prices if the products come with extra features.
6. Offer Warranties and Insurance
Offering extended warranties and insurance products is a great way to upsell. Customers are willing to spend more for product protection services because they:
Guarantee coverage in case of manufacturing flaws.
Provide better service pricing in case of mechanical damage.
Warranty and insurance upsells are especially effective for expensive and high-risk products, such as cars or real estate in dangerous areas (e.g., tornado alley or hurricane zones).
Product protection upsells combined with flawless customer service enhance the buyers' experience and make customers feel confident in their purchase.
7. Provide Tailored Product Recommendations
Customers research extensively before deciding on a particular product that meets their expectations.
Tailored product recommendations cater to customers' interests, making them feel understood and helping them find a product that matches their needs.
Meeting a customer's interest is simple in ecommerce thanks to algorithms that analyze cookies. Cookies contain information about a store visitor's browsing and shopping history and the products they have in their cart. This information makes it easy for merchants to offer personalized deals to each customer.
Tailored recommendations can be offered via emails, on product pages, as pop-up windows when a customer revisits an online store—the options are endless.
8. Simplify the Shopping Experience
A complex shopping experience deters prospective customers. Your store might feature quality products at a competitive price and discounted upsell deals, but they won't sell well if they are difficult to find.
Simplify the shopping experience by providing a well-thought-out UX design. Additionally, make sure that all product upgrades, their price, and benefits, are clearly visible on every product page. Customers are inclined to spend more if they are informed about the perks of upgrading.
A good example is Apple's MacBook product page. The all-important screen size option is always in the users' viewport. The page provides an overview of the two configurations and their prices, so customers are made well aware of what they get with the more powerful configuration.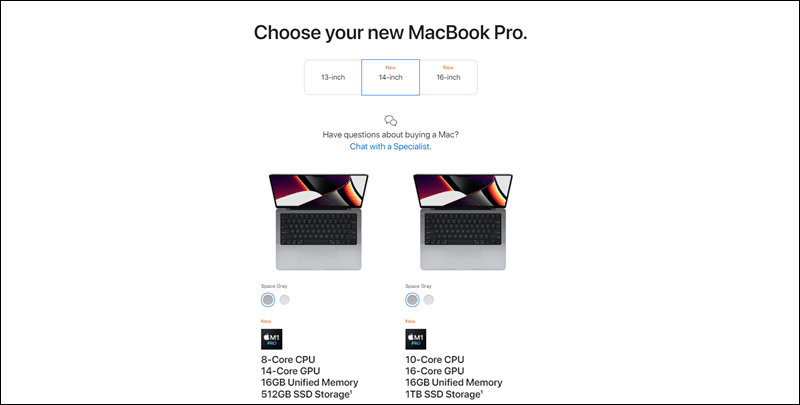 Once a customer selects a configuration, they are directed to a page where they have additional customization options. Users can easily get information on why they would want a chip or memory upgrade and prices are clearly listed.
This is an example of a seamless upselling experience where customers have all the information at their disposal.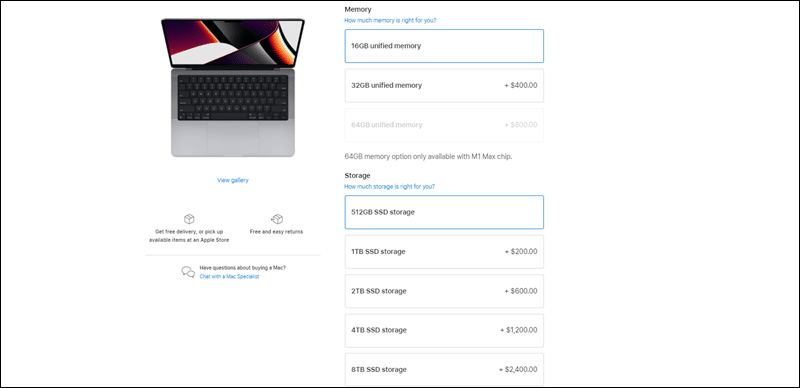 9. Provide Social Proof
Online shopping can be intimidating, considering the number of payment frauds that occur daily. Earning a prospective customer's trust is key to successful upsells.
Customers spend more on reliable merchants and service providers, but they look for social proof before they do. Social proof assures customers that the products they order or the services they subscribe to will be delivered to them and perform as described.
The most common types of social proof are:
Bestseller labels
High numbers of sales
Four- and five-star ratings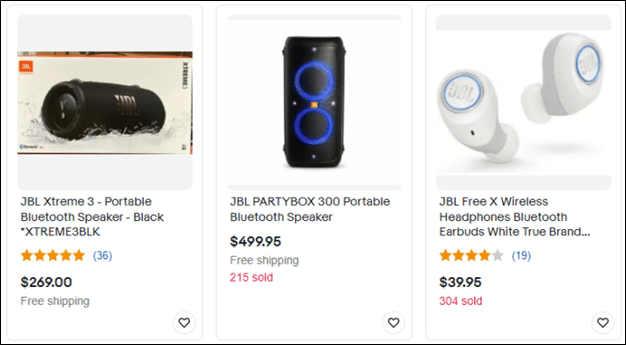 10. Use Urgency
Urgency creates the feeling that the customer found the perfect deal for a product or service at the best moment possible.
Use urgency to upsell by offering discounts and other perks for:
Limited quantity products. For example, Samsung offers $100 Google Play Promotional Balance and up to $850 enhanced trade-in credit for all customers who pre-order the Galaxy S22 Ultra in a designated time frame.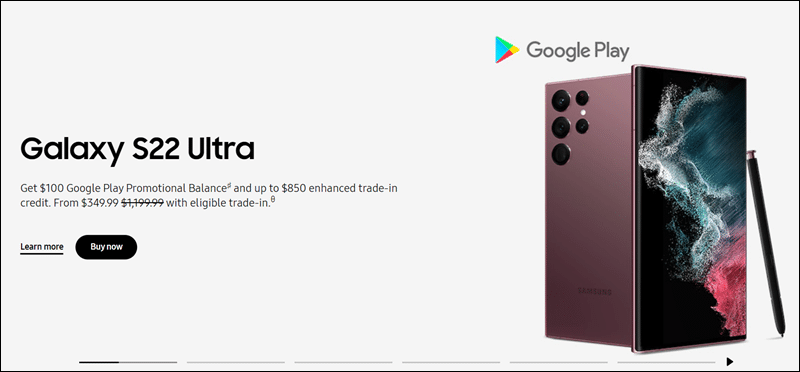 Products with little leftover stock. Use limited-time only deals to upsell products that are being replaced with newer models.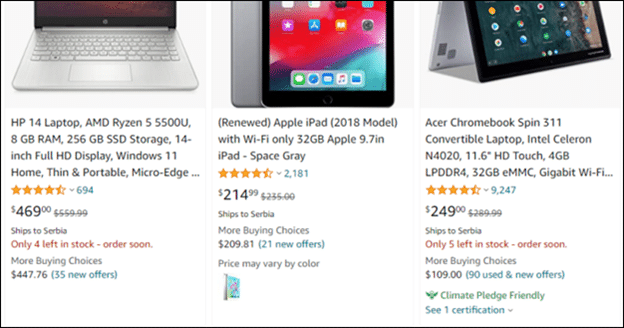 Conclusion
Every business has different needs, but all seek to profit, and good sales techniques achieve that. Upselling is a great sales technique that brings versatility to any online sales strategy.
Now that you know how to upsell, use these best practices to your advantage.
About the author