There are different pricing options when selling goods and services online. The two most widespread models are tiered pricing and volume pricing. Depending on whether you run a subscription service or are selling goods online, each option comes with benefits and drawbacks.
In this guide, we'll focus on the tiered pricing model, highlighting its main features, benefits, drawbacks, and tips for creating tiered pricing.

Tiered pricing is a model used for monetizing services and features based on service tiers that customers opt for. Tiers are packages or plans that include a certain number of features.
Once a customer fills the number of offered services within the same tier, they move to the next level, where a single item comes at a different price.
Generally, long-term plans and packages usually come with discounts. The two main benefits of tiered pricing are:
Customers are attracted to establish a long-term collaboration.
Service providers increase their revenues over time.
When customers choose the most suitable tier for their needs, they start paying it within a monthly or yearly subscription.
Every tier is determined by the number of elements and features provided.
Tiered Pricing Examples
When determining feature sets for tiered prices, bear in mind the target audience for each tier.
When determining feature sets for tiered prices, bear in mind the target audience for each tier. For instance, QuickBooks has three different tiers: Simple Start, Essentials, and Plus. The explanation below each of the tier titles suggests who they're for. The features listed below each of them give potential customers additional information regarding the number of services and pricing.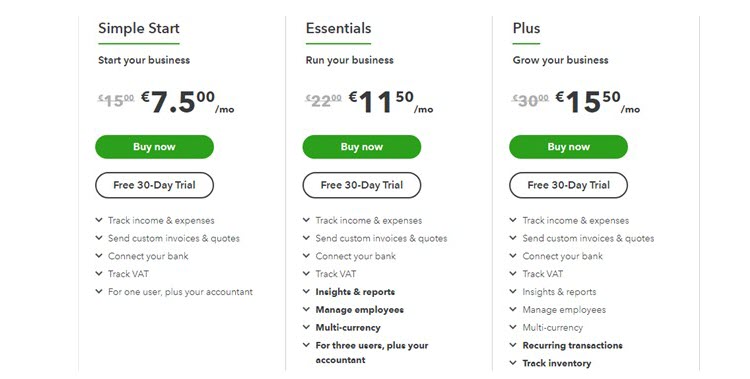 ZohoBooks opts for a similar categorization of their services. There are also three different tiers: Basic, Standard, and Professional. Each of these tier names comes with an illustration that reflects the increasing number of features as the package price is higher. They've highlighted their most popular packages, as well.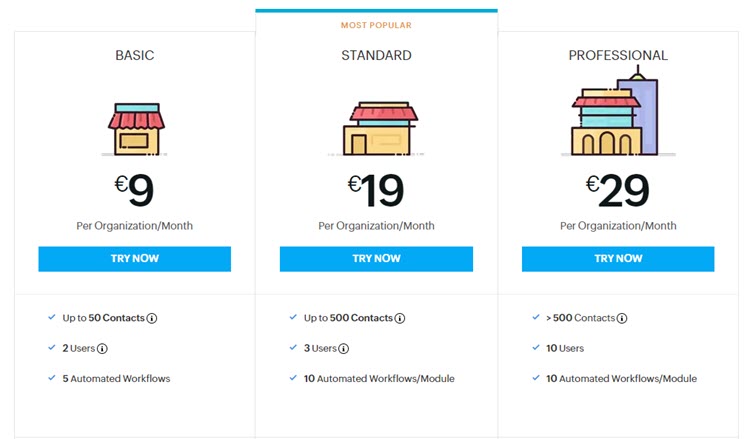 Tiered Pricing vs. Volume Pricing
Tiered Pricing
Tiered pricing is a billing model in which merchants sell their goods or services based on tiers. The price per item or service within one tier is the same. Every tier has a limited set of goods or services.
When a buyer fills one tier, they move to the next one. Depending on their needs and business preferences, they can stay within the same package or opt for tiers with more or fewer features.
Volume Pricing

Volume pricing is a billing model in which the price per sold item decreases as the quantity of sold products or services increases.
This model pays off for merchants aiming at selling larger volumes of products, such as ecommerce stores. When consumers get discounts for bulk purchases, they come back for more. Consequently, merchants generate higher revenues from increased sales.
Tiered Pricing Structure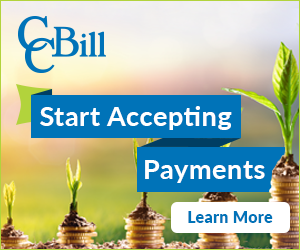 The most common tiered pricing structure includes 3 plans:
Basic plan. The basic tier that offers a certain number of essential options or products to customers at acceptable prices. Its purpose is to incentivize people to start using your services and see how they solve their issues.
Standard plan. The standard tier normally includes all the features of the basic plan, with an addition of some advanced options. This package helps customers significantly enhance their business performance.
Premium plan. The premium tier is meant for large business entities or individuals that want to enjoy the full range of services or products offered by a merchant.
Benefits of Tiered Pricing

When opting for tiered pricing, consider your product range and target audience.
The major benefits of tiered pricing are:
Flexibility. Customers can upgrade to a higher tier when their needs increase.
Affordability. More attractive to customers who find standard packages too pricy.
Adjustability. Easier for merchants to align their price margins with their business goals and market demands.
Targets multiple audiences. Tiered pricing enables merchants to target a wide customer base with tiers optimized for multiple target groups.
Boosts conversion rates. Segmented tiers appeal to a wider audience. Hence, the chance of converting leads into sales increases.

Drawbacks and Limitations of Tiered Pricing
For some businesses, tiered pricing is not an option, due to the following drawbacks and limitations:
Vagueness. It might be difficult to explain or justify tiered pricing to your customers. If customers don't understand the billing system at once, they often abandon the product or service.
Complexity. It's more complicated for merchants to calculate billing amounts.
Wrong tier. Your customers are likely to choose a tier that's not the right one for their current needs and end up paying more than expected. Highlight the possibility of upgrading and downgrading to other tiers.
How to Create Tiered Pricing (Best Practices)

When creating the billing categories for tiered pricing, it's important to keep things simple and clear. So, keep in mind the following practices when coming up with tiered pricing plans:
Number of tiers. Most companies selling goods or services go with 3 or 4 different packages. It's not forbidden to divide services into more tiers, but it might confuse potential customers. If things are vague, leads are less likely to turn into conversions.
Package names. Again, avoid names that cause ambiguity or confusion. For instance, choose generic tier names, like Starter/Beginner, Business/Enterprise, and Professional/Business. Merchants that offer two tiers, of which one is paid for and the other one isn't, can simply go with something like Free and Professional. The point is that names need to be straightforward, and always presented with the belonging price.
Efficient presentation. Be economical with visual space and explain the features of the first tier in detail. For the second tier, write the name of the first tier, with the additional features of that second tier. Apply the same principle to all tiers.
Recommend the best value for money tier. Companies selling services and goods often highlight one of their tiers and present it as the most popular plan or the one they recommend. The recommendation must be honest and based on actual sales results and value proposition.
Keep the price ranges apart. Calculate the tiers so that the price differences and included features are distinct. If price ranges are too close, most consumers are more likely to opt for the cheaper tier, which is not the desired option for any business.

Conclusion
Many merchants use tiered pricing as a model to sell goods or services to their consumers and apply the most appropriate billing method for all interested parties.
Depending on the type of goods and products sold, the tips above can help you decide whether the tiered pricing model is the best one for your online business.
Another good pricing strategy that you should know about is Value-based pricing strategy. Check out our guide to learn how the value-based pricing strategy works and when this model is commonly used.