Every business owner wants to acquire new customers and retain the existing ones to ensure constant recurring revenue.
Different paths lead to that goal, and one of them is launching a membership site. A membership site grants users access to some or all promo deals or content when they register, log in, or pay a membership fee.
In this article, we'll discuss what a membership site is, what are its benefits, and provide some relevant examples.
What Is a Membership Site?
A membership site is a website that grants unlimited access to registered members only. Introducing a membership site builds stronger connections between potential customers and the business in question. It brings more recurring customers and helps business owners plan their budget, as well.
A user becomes a member when they register with their email address and get a member's account on that website. Subscription businesses fully or partially protect large sections of the membership website with a login or payment barrier.
Some business owners introduce a paywall to restrict content access to subscribed members only.
Others ask their members to log in to get full website access, without making any payments.
It's possible to combine free and paid content on a membership website, as well.
Advantages of a Membership Site
Both entrepreneurs and customers can profit from a membership site.
If you launch a paid membership site, it's easier to estimate revenue and costs when you know how many members you have. Additionally, using subscription and membership together can be beneficial for some business owners. For instance, one part of the website could be available to all logged-in members, while only members who pay a subscription would access exclusive content.
Free membership sites need to make it possible for their customers to make one-time or recurring donations and support them that way.
A membership site helps business owners build a committed customer base and increase brand value.
Members of a membership site can share their professional experiences and personal impressions about the venture or the community in question.
Membership Site Examples That Did It Right
Many membership sites don't attract as many users as they would want. If your membership site is not niche-specific, it's less likely to generate the desired number of active members.
Here are examples of ten membership sites that did it right. They generated many customers by identifying the right niche and creating relevant content.
Nintendo Switch Online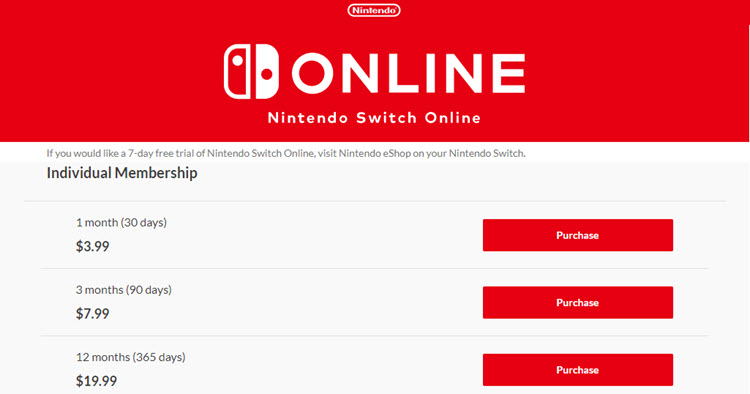 Nintendo's membership site offers its members a chance to access and play video games and save them on the cloud.
Members can play various games on different consoles, from classic NES games to modern editions.
As for the niche-specific elements, the target audience is broad, but they have one common characteristic: they adore Nintendo games.
Marty Music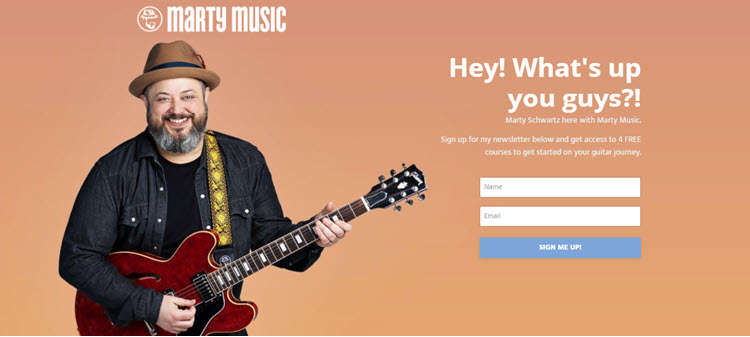 Marty Music is a one-man bend. Its founder, Marty Schwartz, offers several free courses – primarily for beginner guitar players – to registered members and a few subscription-based bundles.
He has a YouTube channel, as well, with numerous guitar lessons available for free.
This membership site has acquired many loyal members thanks to its creative founder and well-organized lessons.
The Weekly Oasis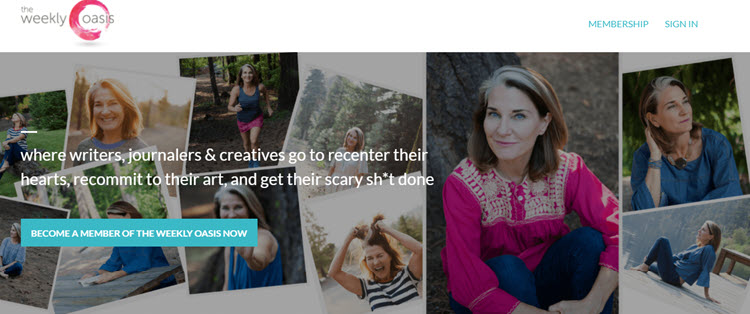 Jennifer Louden started The Weekly Oasis with the idea of helping writers and creatives improve their skills and land better jobs. She sends its members educational and supportive audio lessons every week.
The members can participate in discussions about different writing and creative topics with other fellow members.
So, a mixture of practical tips, coaching support, and exchange of opinions has proven to be a winning combination for this membership site.
BizChix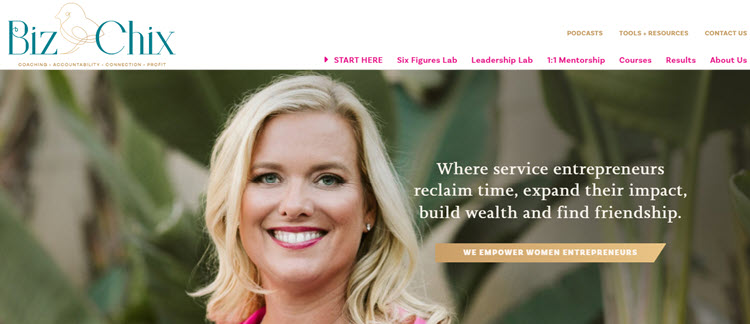 Natalie Eckdahl, the mastermind behind the BizChix membership site, realized that many female entrepreneurs need assistance in reaching their professional goals.
So, she came up with several types of coaching sessions, such as group biz training sessions, individual counseling, and recorded lessons.
Moreover, this website offers help to different levels of businesswomen, from beginners to top-notch CEOs.
RentalRookie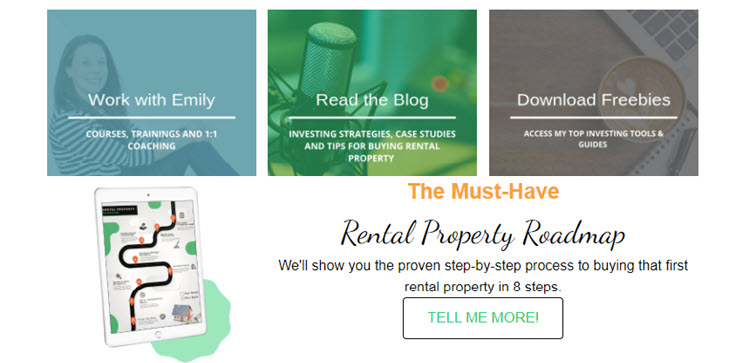 Emily DuPlessis started the RentalRookie membership site to help absolute beginners in the rental property niche.
Her practical tips, legal advice, and content generated by niche experts have won her members' trust.
Moreover, members have full access to the website library, rich with workbooks, checklists, and valuable real estate documents.
The Point

The Point online magazine is a joint effort of several authors writing articles about culture, politics, arts, and literature that can't be found elsewhere.
Also, members that pay the top two pricing tiers get access to events and parties organized by this magazine.
CETV

CETV (Collective Evolution TV) is a membership site focused on spiritual topics presented in interviews, discussions, shows, and webinars.
It's a membership-based platform streaming content that's hard to find in mainstream media. It's their niche-specific element that attracts members, as well.
In addition to watching streamed content, members can communicate with one another and attend courses related to streamed topics.
TrainingBeta

Launched by Neely Quinn, TrainingBeta is a membership site aiming at rock climbers. This niche is further divided into sub-niches that may interest website members, from route training and bouldering training to injury recovery and other elements.
The most significant benefit for Ms. Quinn comes from the way she organized this website. All training courses are mutually related, so many customers opt for more than one bundle.
Moreover, members get access to in-depth podcasts that cover various aspects of rock climbing.
Healthy Grocery Girl

Megan Roosevelt founded the Healthy Grocery Girl company and website.
So, a mixture of practical tips, coaching support, and exchange of opinions has proven to be a winning combination for this membership site.
She started this business with one goal: to help prepare healthy food and lead a more natural lifestyle.
It doesn't sound too different from other similar membership sites and companies. What Ms. Roosevelt did to narrow down her niche was focus on busy people and families – the two groups of people that are more likely to embrace healthy eating habits.
This membership provides a comprehensive package, as follows:
Cooking videos with Megan as a participant.
Meal plans.
Original book with tips on healthy nutrition and general wellbeing.
Product recommendations.
Private Facebook group for website members.  
RockRadio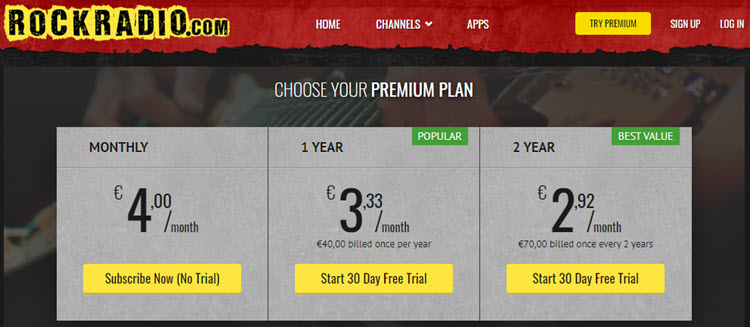 RockRadio realized that most mainstream radio stations don't play rock music. That's already powerful niche-specific market segmentation.
Moreover, its members can listen to rock music without any ads and enjoy the high-quality sound. They offer different channels for various subgenres of rock, aiming at more specific rock lovers.
Freedom Supercars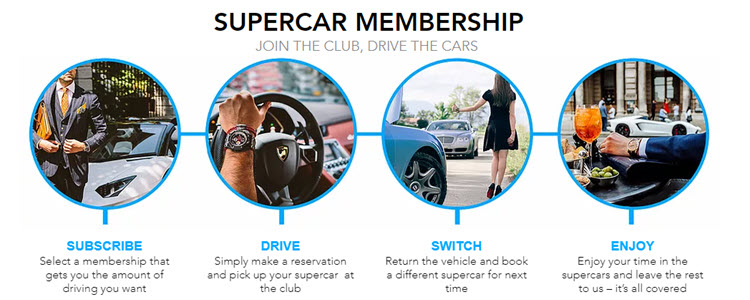 The guys behind the Freedom Supercars website realized that many car enthusiasts out there will never afford to buy a supercar. So, they decided to launch a membership site to give everyone a chance to drive various exclusive cars.
Members get access to supercars for 15, 30, 60, or 100 days per year, depending on the membership plan they choose. It's interesting that there's no limit on car models that members can drive, but on the number of days per year.
Conclusion
Running a successful membership site is no cakewalk. It takes a lot of professional commitment and time to prepare content that will convert occasional visitors into members. It takes some money, as well.
Still, as shown in the examples above, if you do it right, you'll enjoy the business advantages and monetary benefits of managing such a business.