The rules of the business game are changing as we speak. New online loyalty and payment features are transforming the traditional collaboration models between merchants and consumers.
Subscription and members-based business models are gaining popularity in various niches. The two business models are similar, but different in practice.
In this article, we'll break down the differences between subscription and membership and see how they work.
Subscription vs. Membership in a Nutshell
Subscription and membership are similar models, but there are some major differences between them.
Subscription

A subscription always includes a financial transaction between a merchant and a customer.
On one side, there's a merchant that sells products or services. On the other side, there are customers who want to buy those items or services.
If customers become subscribers, they commit to regularly paying a certain amount of money for a specific number of items or services within a particular period.
Some common models are monthly, quarterly, semiannual, annual, and lifetime subscriptions. Subscription businesses often offer tiered pricing to target a wider audience.
Note: Merchants usually offer discounts to customers who opt for longer subscriptions. Promo offers help improve the subscription renewal rate.
Membership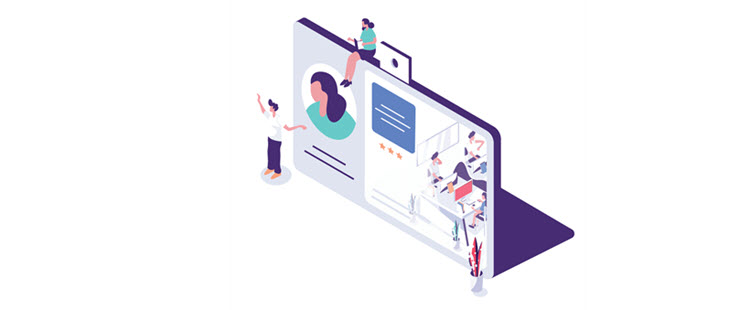 A membership is a business relationship between a merchant and a customer that may or may not include financial transactions.
By becoming a member of a certain group, community or website, a person shows appreciation to the brand, its creators, or other fellow members.
Members usually have open communication channels for sharing their feedback, experience, and ideas for improving the business or community in question.
Every membership can include paying money to merchants to support what they're doing. Those transactions can be one-time or recurring donations, occasional contributions, or regular payments. For example, content creators use Patreon to build a membership community. Members, or followers, pay a set monthly fee to get access to exclusive content.
Who Uses the Subscription Model?

A business using the subscription pricing model wants to ensure a steady cash flow in exchange for their services or products.
For instance, when you have 100 subscribers that bring you $5000 per month total, it's easier to form your long-term budget.
Merchants in the following niches usually opt for the subscription model:
Newspapers and publishing
Food delivery
SaaS (Software-as-a-Service)
PaaS (Platform-as-a-Service)
Ecommerce

Subscription boxes

Streaming content
Who Uses the Membership Model?

The membership model is a better option for businesses that want to gather people of similar interests and preferences. While every membership can include financial terms, it's not a must.
It's the additional value or common interests that attracts people to become community members. For example, customers of an online shop will sign up for store membership because it will provide them additional value, such as special discounts.
Memberships are commonly used by:
E-learning platforms
Content creators
Streaming sites
Communities
Non-profit organizations
The event industry
Advantages of the Subscription Model Over Membership
The most obvious benefit of the subscription model is the opportunity to plan your financial and business operations.
Merchants using the subscription model can more accurately calculate their revenues. It's easier to project what new services and products you're going to offer to subscribers.
What's more, once you have recurring revenue, you have the financial grounds to give incentives and discounts to new subscribers.
Advantages of the Membership Model over Subscription
There's always a share of the market that values consistent engagement with a community over products and services. For content creators, membership and streaming sites, it's a way to build a fanbase and, ultimately, attract the targeted audience and have them feel like a part of a community. By providing that extra value, the audience is more likely to spend money on merchandise and exclusive content.
Ecommerce stores use membership deals to increase their repeat purchase rate. Enticing deals offered to customers that opt in to be a part of the community helps boost profits.
Depending on the industry, expanding the network of business connections, sharing valuable ideas, and exchanging experiences are only some advantages of memberships over subscriptions.
Using Subscription and Membership Together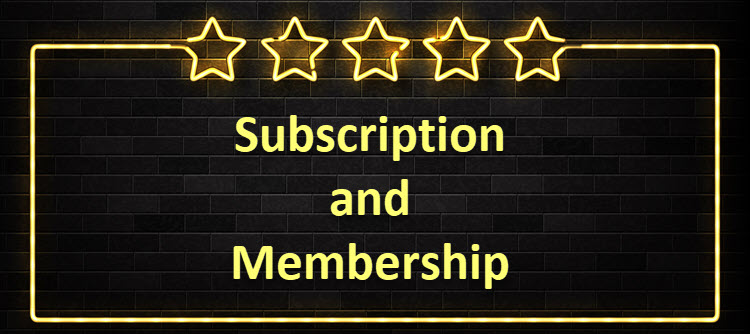 Subscription and membership business models can be applied to:
Attract the targeted audience. Merchants that want to generate more leads in specific niches should start with free memberships and later include subscriptions. Content creators should also consider selling merchandise once they have built a community.
Increase long-term revenue. By providing special offers via memberships, you ensure higher revenues in the long run.
Enhance loyalty. Start with a subscription, and reward selected customers with special membership features. For instance, you can set an expenditure threshold after which a regular customer becomes a VIP member and gets access to some features for free.
Conclusion
Every business needs to know how many customers use their services. Both the subscription model and membership model help merchants track their stats and project their revenues.
Membership and subscription can be used separately or together to attract new customers, reward the existing ones, and give the competitive edge.
For more information about subscription, make sure to check Pay-as-You-Go Vs. Monthly Subscription Billing.