Merchants who want to stay competitive in 2022 need to ensure that they can accept online payments safely and easily.
To that end, merchants need to partner with a payment processor that provides a wide range of global and local payment methods. The payment processor should be able to process payments in the merchant's targeted regions and in local currency, all the while providing guidance and support.
But, what is a payment procesor and what is its role?
This article will describe the role and responsibilities of payment processors and explain how payment processing works. We will also give some practical tips on how to choose a payment processor.
What Is a Payment Processor?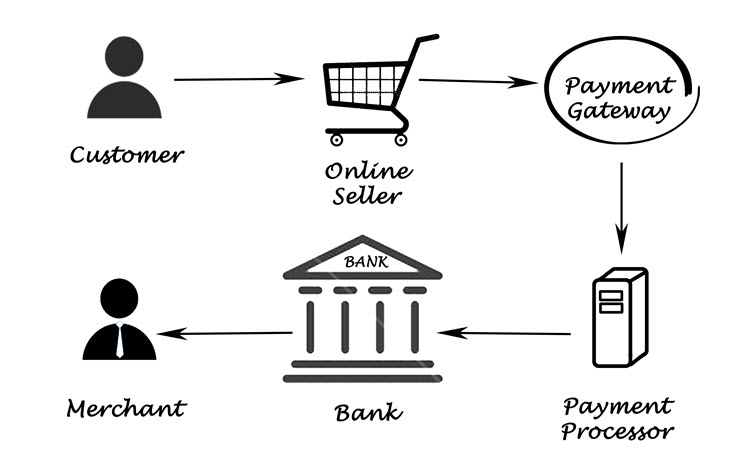 A payment processor mediates between merchants, customers and the financial institutions that process credit card payments.
The payment processor collects and sends information from the customer's payment card to both the customer's bank (the issuer) and the merchant's own bank (the acquirer). If the customer has enough money on their account, the payment is completed successfully, and if not, the transaction is declined. In either case, the payment processor receives and forwards the payment successful or payment unsuccessful message to the customer.
The entire payment process happens in a matter of seconds.
Payment Gateway Vs. Payment Processor
The terms payment processor and payment gateway are frequently used interchangeably, but they are in fact two different services.
A payment gateway is software that collects and encrypts the customer's payment card information and then forwards it to the payment processor.
A payment processor is a payment service that sends encrypted card information to relevant financial institutions that complete the transaction. The payment processor notifies the customer whether the payment was successful.
Why Do You Need a Payment Processor?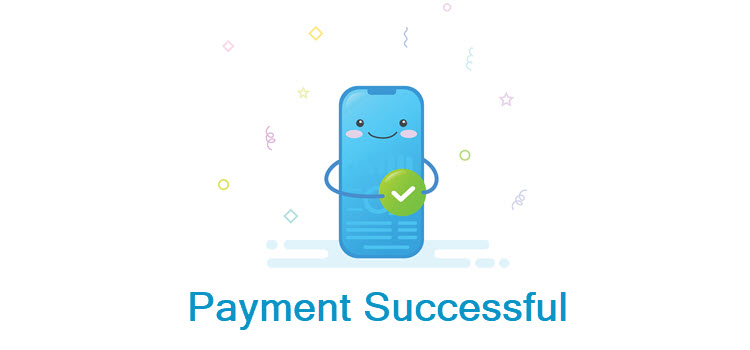 Working with a payment processor is the easiest way to start accepting payments online. They reduce the need for custom technical solutions, as they provide their own. Additionally, payment processors deal with all the legal and financial regulations concerning payments instead of you.
The reasons for needing a payment processor are numerous:
Merchant-friendly procedures. Opening a merchant account at a bank requires a lot of paperwork and strict compliance with regulations. A payment processor does all this for you and communicates with all the financial bodies included in the payment process.
Ready-made solutions. Experienced payment processors have all the technical solutions that merchants need to accept payments. Relevant processors provide a payment API, third-party integrations, fraud protection systems, omnichannel support, PCI-compliant solutions, and hosted payment pages.
No registration costs. Most payment processors don't base their operations on the subscription business model and require no registration fees or any other recurring fees. Merchants only pay processing fees for the transactions carried out on their behalf.
No minimum transaction volume thresholds. Payment processors typically don't set a minimum transaction volume threshold, which is often the case with merchant account providers.
Business flexibility. Unlike banks and other merchant account providers, payment processors don't demand that merchants sign long-term contracts.
Active customer support. Payment processors provide continuous customer support for different matters, from handling disputed payments and reducing the chargeback rate to the prompt addition of new features and payment options.
Payment regulations. Legal and financial regulations for online payments are constantly changing. Payment processors make it their business to stay up to date with the latest payment regulations, such as PSD2. Payment processors provide technical solutions that ensure you remain compliant and secure at all times.
Accepting diverse types of payments. Committed payment processors help merchants process payments in different currencies from international clients. They also make it possible for merchants to accept alternative payment methods.
Payment convenience. Great payment processors offer payer-friendly checkout pages to ensure a convenient and fast transaction, improving the payment experience and reducing the cart abandonment rate.
Fraud prevention. Most renowned payment processors have been in the business for years, even decades. They have processed a huge number of transactions, monitoring and analyzing them and keeping an eye out for scam patterns. Payment processors implement practical fraud-prevention tools and mechanisms to protect both merchants and their customers.
Who Participates in the Payment Processing Procedure?
In addition to the payment processor and payment gateway, every payment processing procedure includes several more participants:
The cardholder. The cardholder is a person who uses a credit/debit card received from an issuing bank to pay for products or services purchased from a merchant.
Cardholder's bank. The cardholder's bank is the financial entity that checks whether the client can be issued a card. It's also called the issuing bank.
Merchant. A merchant is a business or individual who sells goods or services. They use a merchant account to receive money from customers for paid items or services.
Merchant's bank. The merchant's bank is the financial institution where the merchant opens a business bank account to receive customer payments. It's also called the acquiring bank.
Card associations. Card associations, like Visa, Mastercard, American Express, and Discover, are financial institutions that regulate the guidelines, transactions terms and conditions, and interchange fees for all the participants in the payment processing procedure. They mediate between issuing and acquiring banks to resolve potential disputes.
PCI Compliance and Payment Processors
The PCI Security Standards Council is an international institution that develops and controls the PCI standards which merchants need to follow in order to ensure the proper protection of their customers' payment data.
Payment processors follow and implement these standards to ensure that merchants and their customers remain safe throughout the payment process.
How to Choose a Payment Processor?

When choosing a payment processor, merchants need to consider their own specific needs and demands.
Start with some common criteria, such as pricing and fees.
Find out how frequently they can send payouts to your business account.
Determine your customers' preferred payment method and make sure that the shortlisted payment processors support them.
If running a subscription business, make sure to find a payment processor that supports recurring payments.
Determine if your business falls in the high-risk merchant category. Not all payment processors can support high-risk merchants. Some payment providers specialize in processing payments for a particular business type, which is valuable for merchants in that line of business.
If you are selling products or services worldwide, you need global billing, regional payment options and support for local currencies.
Think carefully what you need before reaching out to payment processors. This will help you identify the right payment processor for your needs.
Conclusion
Accepting payments as quickly and effectively as possible has become imperative for merchants worldwide.
Those merchants who fail to process customer payments swiftly and securely are more likely to fall behind, lose their customers, and get trampled by their competitors.
For effective payment processing, you need a reliable and experienced payment processor.
The definitions and tips shared in this article will help you learn why and how to choose the payment processor who will meet your needs and ensure the smooth processing of payments.