With over 35% of websites running on and using WordPress as a platform, it's easy to see why it is currently one of the most popular content management systems (CMS) and ecommerce software. To get a better understanding of how this CMS software went from just a simple blog solution to the most trusted website platforms, let's go back to the very beginning.
WordPress has changed how websites all over the world function with its proven CMS systems. Today, it easier to launch your own website without having to hire developers.
Early Days of WordPress
If you're just entering the world of WordPress, you may not be aware of the platform's history. Initially, WordPress offered only limited functionality and an unfriendly user interface. Both areas have been altered to provide a more sophisticated solution complete with all kinds of features and plugins to help even the pickiest entrepreneur build an ecommerce experience to support their business goals.
Released as the world's most prominent CMS software has changed immensely over the years. Starting out as mere blogging software, it progressed from a clunky blog portal to a fully functional website platform, fully equipped with plugins – everything a merchant would need to get their online store up and running.
The WordPress timeline begins in 2001 with its premier bs/cafelog which served only as a simple blog platform. In 2004, versions 1.1. and 1.2 were developed and included the official 1.0 browser installations, search engine permalinks, multiple category support, an intelligent upgrade process. All these features were import enhancement for moving and migrating from other systems to WordPress. 
In the next few years, other significant improvements would follow such as languages, admin dashboards, design drafts, themes, smart images, custom logos, emojis, icons, REST API structures, visual editors, plugins, media players, maintenance and security.
WordPress as a Content Management System
What exactly is a content management system? Also known as a CMS, these systems help webmasters and future ecommerce owners edit their content regularly, removing the need to hire a qualified developer to help with editing HTML, or the use of tools such as Dreamweaver. Today, WordPress is the top-rated, global CMS software, with no other strong competitors for the near future.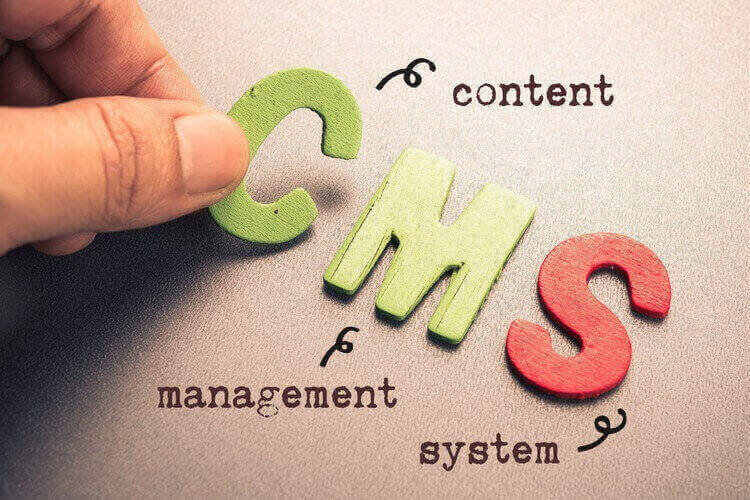 WordPress itself is open-source software, which is licensed under GPLv2, which means it is free to use and free to modify. WordPress.org is the self-hosted version, that you can run on your own servers, or on a purchased hosting package from one of the numerous web hosting companies, such as Kinsta, WPEngine, Siteground, Flywheel, GoDaddy, HostGator, BlueHost and a litany of other third-party hosts. No matter how you choose to host your website, there are monthly hosting costs to consider. There is also the upfront cost of your domain name, which can range from $3 to around $60, based on what domain extension that you choose; com's are the cheapest, while exotic TLDs like ".io" tend to be more expensive.
The benefit of a self-hosted blog is that webmasters have access to the code behind their site, as well as roughly 56,000 free plugins and 3,500 WordPress themes that are listed on their official marketplace.
Many of these plugins and themes are GPL licensed, just like WordPress itself, which means site owners can use them free of charge.
WordPress Blog and Community
WordPress draws an enormous community of skilled individuals from around the globe. Community Members contribute to the software itself by creating thousands of fresh plugins and topics every day.
These folks are constantly working hard to develop and test new features, fix bugs, and guarantee that recent updates or releases are functioning properly. There is also help available for developers who need additional support. WordPress Support Forums are always active and constantly updated with new content.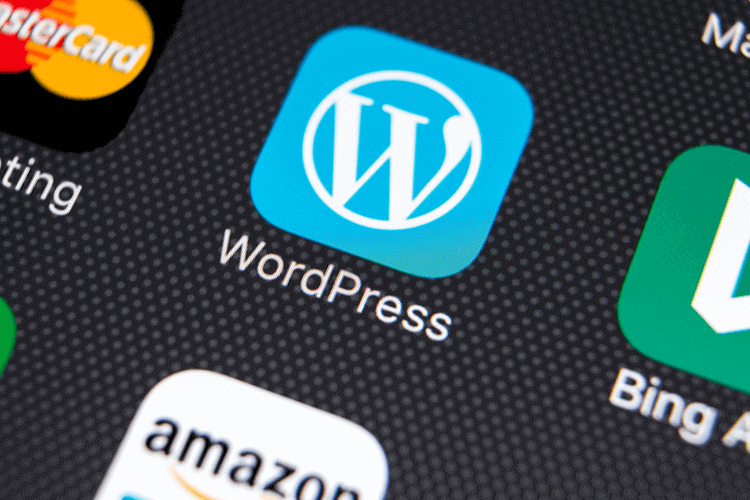 This WordPress Development team oversees formal activities, mentoring programs and diversity projects, doing outreach to contributors, and providing additional support to help their community to grow.
Their blog is also used for policy discussions, project announcements, and status reports. Everyone is welcome and encouraged to comment on posts and join in the discussion.
On the Team Projects page, you can learn about their present operations. From newcomers to WordPress community elders, these projects are appropriate for everyone.
Rise of WordPress Plugins
Today, WordPress has become one of the most famous and lucrative website development platforms on the internet. There are many excellent reasons why WordPress is by far the most famous CMS site on the market today, including its excellent small business functionality and user-friendliness.
Perhaps one of the main factors for WordPress's growth is its customizability. Another reason for its popularity is the abundance of newly introduced WordPress themes. As it now stands, you can use thousands of WordPress themes to customize your website. Developers embrace WordPress because their themes continue to improve as they continue to develop.
As an ecommerce entrepreneur, you have plenty of choices at your disposal. With a variety of WordPress ecommerce plugins, you have plenty of options for choosing the best for your WordPress site. Some of the plugins include:
WooCommerce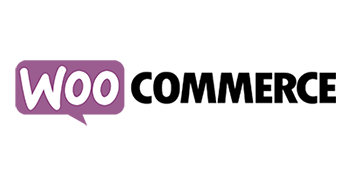 With WooCommerce powering 35% of the internet's online stores, it's hard to argue with the fact that they are one of the best ecommerce plugins for WordPress, plus this plugin is free.
WooCommerce is flexible and designed with the user in mind. It also gives you complete control to do what you need to with your ecommerce site. As such, this plugin offers hundreds of free add-ons to help you tailor your ecommerce site to be what you want it to be.
Easy Digital Downloads (EDD)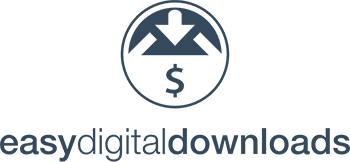 If you are not sold on WooCommerce, another great option is EDD. A free plugin with simple features and an intuitive system, EDD is a great option if your online store is smaller and basic. Rather than having to sort through hundreds of features, EDD only offers the simplest and most common features that owners of ecommerce websites generally tend to need or find useful.
Another great feature of EDD is its reporting tools. EDD has a strong reporting system that helps you easily see all your earnings, see all your sales, and quickly understand your analytics.
If you are looking for something, simple, straightforward and easy to use, EDD is a great option.
WP eCommerce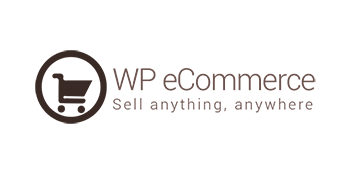 The final ecommerce WP plugin that we recommend is WP ecommerce. This plugin is also quite easy to use, with simple and powerful features.
With WP eCommerce, you can completely control the style of your ecommerce site. This means you can add products easily while customizing the look and the feel of your product pages to match the rest of your website.
You can also easily sell physical products, downloads, memberships, subscriptions, in any combination, with a single plugin.
This plugin also integrates well with many payment merchants, giving you multiple quick and easy payment options.
WordPress as an Ecommerce Platform
Ecommerce is now the fastest-growing retail industry in the world, experts predict that ecommerce retail sales in the US will rise $560.7 billion in 2019, up from $446.8 billion just two years prior. Whether you're selling physical products, digital downloads, or services, there's never been a better time to open an internet shop–and WordPress has the tools you need to build an ecommerce website on even the smallest budgets. Here are some of the reasons why WordPress is the right tool for you:
Currently, in 2019 WordPress powers 35% of the internet, a 4% rise from the previous year.
60% of all CMS-built sites are built on WordPress today.
Over 400 million people visit WordPress sites each month.
In 2016, nearly 118 billion words were published on WordPress.
Nearly 28% of all ecommerce goes through WooCommerce.
Over 281 new WooCommerce shops appear on average every day
Over 661 WordPress sites pop up daily.
WordPress.org offers over 56,000 plugins and over 3,500 GPL-licensed themes.
Source: W3Techs 
Ecommerce Platform Market Share
With nearly 24,000 + websites, WooCommerce is in the lead when it comes to the biggest ecommerce market share. Second, in market share, Shopify touts over 20,000 websites. Closely following among the top ecommerce platforms is Magento with 15,000 + websites Recently, PrestaShop and OpenCart have trended to secure a place among the top five leading ecommerce platforms, with a five percent market share each.
Source: BuiltWith
WooCommerce
WooCommerce is first amongst the top-rated ecommerce platforms. This platform has dominated the market since 2018 with a 21% global market share according to BuiltWith.
Their popularity is due to their simple, free-to-use plugin for WordPress – the most widely used CMS in the digital world today. WooCommerce ecommerce platform allows you to scale your ecommerce store effectively with little to no trouble. It is undoubtedly one of the top ecommerce solutions out there.
Shopify
Shopify is another excellent website platform for ecommerce. Also, 2017's third biggest ecommerce platform. According to BuiltWith, it promoted itself to second place in 2018. Shopify currently has over 20,000 ecommerce shops, making it one of the best internet retail platforms.
Most ecommerce entrepreneurs merely opt for Shopify, due to its user-friendly interface. Amazon services integration has also enabled Shopify to significantly enhance its market share. It is one of the best ecommerce marketing platforms for your products and services with an array of Shopify resources accessible online.
Magento
With a 9% worldwide ecommerce market share, the Magento ecommerce platform did have the second largest market share in 2017. But, in 2019, the tables turned, and Shopify took over the market dominance. For easier functionality, many Magento users switched to Shopify, but Magento still offers valuable customization that Shopify cannot provide.
This open-source platform includes several tools for optimizing analytics, tracking and conversion. Magento promotes both OOP and MVC architecture, which is highly desired by many web developers. Alternatively, Magento could be a challenge for customers who lack the sharp technical abilities needed to maintain and scale with Magento. But if you have the technical knowledge, Magento can prove to be the right platform for your online store.
CCBill Tip
Whether you are opening your first online store, or planning a refresh or expansion of your current storefront, CCBill can help you reach your ecommerce goals with a complete, PCI DSS compliant payment processing package.

Your store can begin accepting payments quickly, with no credit checks or additional fees.

Learn More at
https://ccbill.com/partners/integration-partners-categories/shopping-carts/
PrestaShop
PrestaShop secured a safe spot in BuiltWith's top five global ecommerce platform rankings, alongside OpenCart. PrestaShop provides excellent designs and topics. If you want to have a visually appealing look and feel for your ecommerce shop, then PrestaShop delivers on both.
With 35% of the internet powered by WordPress, it's safe to say that WordPress has come a long way since its humble beginnings. Currently, there are over 56,000 plugins for WordPress and many more themes. While it's incredible to think about all WordPress has achieved in the past 18+ years, one can't help but wonder if this is just the beginning. The founders and core contributors have shown no signs of slowing down and thus far, have created a dynamic platform that powers 26% of the web. Not only that, WordPress is one of the most vibrant ecosystems online today.
OpenCart
While the market share for OpenCart is only 5%, it is a free open source ecommerce platform for online merchants. OpenCart offers a secure and competent foundation for building a successful online store. Its framework appeals to a wide range of users; from experienced web developers seeking to use a user-friendly interface to shop owners only starting their online business for the first time.
OpenCart has a wide number of features that offer you a strong hold on your store's customization. With the tools of OpenCart, you can help your online shop live to the fullest potential.
BigCommerce
Although BigCommerce is comparatively a new player in the ecommerce industry, it still has been growing at a whopping pace of 600% per year. Their aggressive acquisition strategy has allowed them to become a strategic global competitor and become an emerging ecommerce platform.
Things are getting bigger and better, and the current developments to the platform are the biggest yet; Project Gutenberg and REST API. REST API was integrated into WordPress core in 2016, REST API lets developers tap into the content of a WordPress site from anywhere using Javascript. Now developers can create apps in any language and run them on the robust WordPress platform. Gutenberg is just one example of what can be done.
What does the future hold for WordPress? Unlike many content management systems that started at the same time as WordPress and failed to keep up with the times. The direction of WordPress has historically depended on the needs of its users. It's continuously evolved to cater to millions of online publishers around the world. Improvements such as REST API and Gutenberg editor means WordPress is now better placed to compete with direct competitors Shopify, Wix, and Squarespace. Moreover, you can expect entrepreneurs will see WordPress as more than a simple blogging platform. Today, WordPress can power all types of mobile and web apps built for tomorrow.