ACH payments aren't instant money transfers. It takes some time for interested parties to send, receive, and verify ACH requests.
When an originator requests an ACH payment , the originating and receiving bank don't complete the transaction at once. Since there are two parties and the supervising body NACHA (National Automated Clearing House Association) included in the procedure, it's not carried out immediately.
How Long Does an ACH Transfer Take?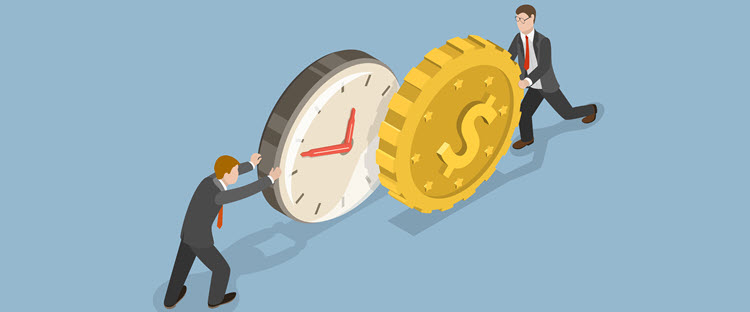 The ACH payment processing time for regular transactions varies from 3 to 5 banking days. It depends on the following factors:
The amount of transferred money.
Payment details. If they're incorrect, the payment fails, resulting in a longer procedure.
Cutoff times. Different from bank to bank. 
Every ACH payment consists of the following steps and timeframes:
Step 1 – The originator sends an ACH file to their bank. The bank receives the request and forwards it to the ACH platform. (Day 0 of an ACH payment procedure)
Step 2 – The client's bank receives the ACH request and debits their bank account. The money is credited to the originator's bank. (Day 1)
Step 3 – The client's bank informs the ACH platform on payment issues, if any. (Day 2)
Step 4 – If there are no issues with the payment, the ACH platform notifies the originator's bank, which then contacts the originator regarding the payment. (Day 3)
Note: Three parties participate in every ACH transaction – the originator's bank, the receiver's bank, and the relevant ACH network.
How Does Same-Day ACH Work?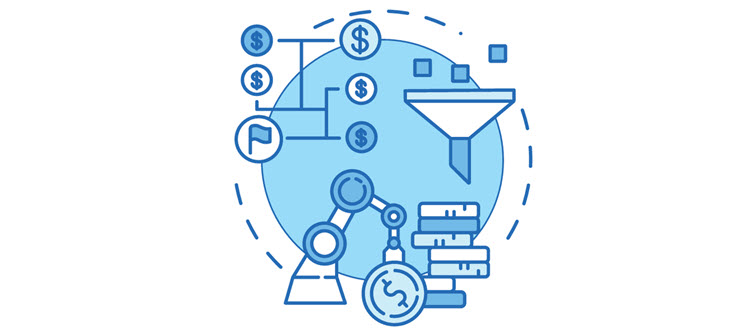 Since the business environment is rapidly changing, the NACHA has enabled same-day ACH payments. Instead of waiting 3-5 days for assets to be transferred between bank accounts, payers and payees can complete certain ACH transactions within one business day.
Same-Day ACH Cutoff Times
At the moment, the NACHA offers three different processing windows for clients to submit requests for same-day ACH payments within one banking day:
First deadline: 10:30 AM Eastern Time (ET) (settled at 1:00 PM ET)
Second deadline: 2:45 PM ET (settled at 5:00 PM ET)
Third deadline: 4:45 PM ET (settled at 6:00 PM ET) 
The option to make same-day ACH payments allows banks and their clients to accelerate the ACH payment processing time.
Same-Day Limits
The following limitations apply to same-day ACH transfers:
International transactions are not supported.
Not all US banks provide same-day payments.
Additional fees (5.2 cents per same-day ACH transaction). 
Who Can Benefit from Same-Day ACH Payments?
Same-day transactions are the right choice in the following cases:
B2B payments. More efficient payments between various business partners.
Payroll payments. Beneficial for organizations paying their workers weekly or biweekly to ensure they receive their wages on time.
Bill payments. For consumers who need to pay their utility bills within a reasonable period (e.g., hourly workers who receive their wages on the same day when their utility bills are due).
Account-to-account transaction. For clients transferring money between several accounts in their possession.  
Can You Speed Up ACH Payment Processing Time?

Speed up ACH payment processing time by sending your ACH file early on the payment day. If you submit the request to your bank by 10:30 AM, which is the first processing window for same-day ACH payments, the transaction will be settled at 1:00 PM ET.
All ACH payments below the threshold of $100,000 are eligible for same-day transfers.
Transactions above that limit enter the regular ACH procedure, meaning that it takes 3-5 days to complete such payments.
Why Go With ACH?
ACH payments are a convenient payment option for the following reasons:
Security. The NACHA, as the supreme ACH supervisor in the US, ensures protection for all interested parties.
Limited costs. Transaction fees are often lower than credit card processing fees.
Recurring payments. Easy to set up recurring ACH payments to pay utility bills, mortgage installments, rents, and other regular expenses.
Simple use. ACH payments are carried out electronically, so consumers don't have to go to the bank or manually fill out their payment forms. 
To verify whether ACH is a better fit for your use case when compared to wire transfers, see our article ACH vs Wire Transfers.
Conclusion
The ACH payment processing time depends on the payment needs of each particular user and their preferences.
Due to the recent changes introduced by the NACHA, there are three processing windows for making same-day ACH payments. These options improve the ACH payment processing time.
They're still regular ACH payment procedures, which last 3-5 banking days, as well.