In the U.S., ACH payments have become the most effective way of transferring money between bank accounts.
Unlike credit cards, wire transfers, cash, and checks, ACH payments are carried out electronically via the Automated Clearing House (ACH) – an independent online supervising body monitoring such transactions.
Therefore, ACH transactions are more convenient, less expensive, and faster than most other types of money transfer.
In this article, we'll discuss how to accept ACH payments online in detail.
What Is an ACH Payment?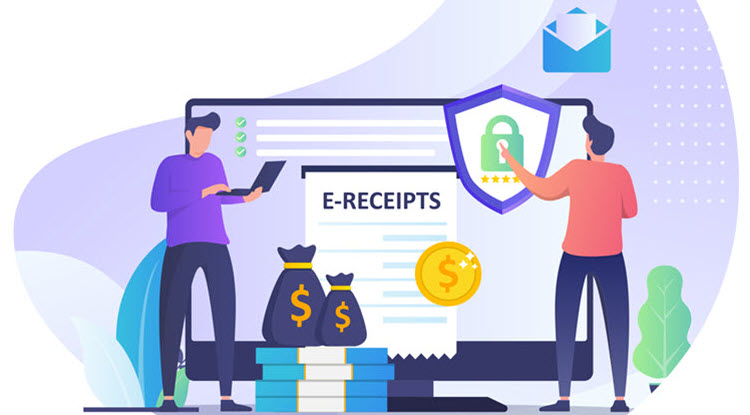 An ACH payment is a financial transaction performed electronically, from one bank account to another. The Automated Clearing House system completes all ACH transactions.
ACH transfers are monitored and facilitated by the National Automated Clearing House Association (NACHA).
Banks send requests for ACH transfers to payment processing companies with which their clients have contracts.
All the eligible ACH requests collected during one workday – also known as batches of payments – are approved – batched out – by the ACH system three times a day.
How Do ACH Payments Work?
When a business organization or an individual wants to make an ACH payment, the Originating Depository Financial Institution (ODFI), i.e., the originator's bank, starts the transfer procedure.
A request for an ACH transaction is sent to the ACH network.
Once the network approves the request, the Receiving Depository Financial Institution (RDFI), i.e., the client's bank, receives the ACH transfer request. The funds are then transferred to the originator's bank account.
There are two main types of ACH transfers:
ACH Direct Payments. An ACH money transfer where one individual or organization sends money from their account to another person's account. Examples include paying bills, mortgage installments, and any other scheduled regular payments made from a user's account.

ACH Direct Deposits. Payments sent electronically by the government or a business organization to a client's account. Direct deposits include tax refunds, employee compensations, costs reimbursed by employees, or government benefits. 
ACH Debit Vs ACH Credit
The ACH debit contains the recipient of the payment and the paid amount. The funds are pulled from the client's account to the merchant's account, usually on a regular basis.
On the other hand, when a client pushes assets from their account to the merchant's account, they see it as an ACH credit.
How to Accept ACH Payments for Your Business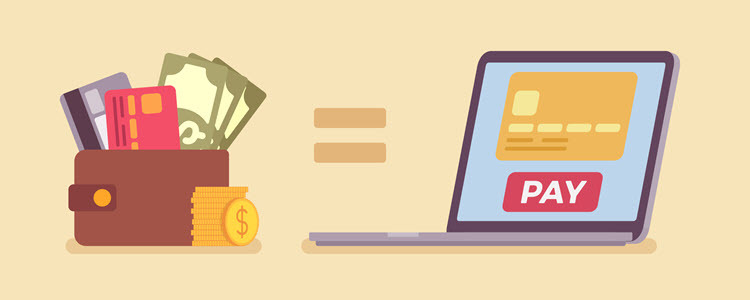 Consider the following aspects before you start accepting ACH payments online.
1. Landing a Reliable ACH Payment Processor
Traditional banks aren't ACH payment processors, but they help clients connect with a reliable ACH payment provider.
In addition to banks, you can also turn to the following financial institutions to help you handle ACH payments:
Exclusive ACH payment processors.

Providers of accounting solutions.

Credit card processors.

Payment gateway companies providing payment processing services.

Some of these companies might directly process ACH payments, while others might cooperate with ACH payment processors. 
After obtaining quotes from several banks or ACH payment processors, compare the rates they charge for their services.
2. Get a Merchant Account
When you select the right payment processor for your ACH online payments, you need to open a merchant account. That is your gateway for transferring money directly from your clients' bank accounts to your bank account.
The payment processor will ask you to submit the following information to set up your ACH merchant account:
Your Employer Identification Number (EIN).
The processing volume you expect.

The exact number of years you've been an active business organization.
Bear in mind that it usually takes a few days up to several weeks for payment processors to approve a merchant account.
3. Defining Payment Details
To begin accepting ACH payments, provide the following details about the client:
Bank account number and routing number. 

Date and amount of the ACH transfer.

Whether it's a one-time transfer or a recurring payment.
4. Acquire ACH Authorization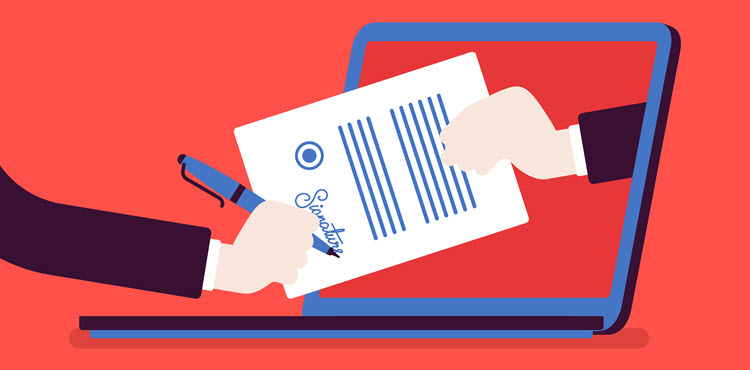 When you want to make an online ACH payment from a client's account to your account, you need authorization. Otherwise, you'll receive an ACH return, which postpones the money transfer for a certain period.
Obtain the client's authorization in one of the two following ways:
The client can sign either a contract or an order form on concluding ACH payments. 

Or they can fill out an online payment form.
Now that you're authorized to withdraw funds from your client's account, you can proceed to the ACH payment.
5. Submitting the ACH Form to the Payment Processor
When a merchant and a client have defined all payment details, together with the client's authorization, they can submit an online ACH form via a payment processing tool to initiate an ACH transaction.
6. Wait Until the Transfer is Completed
When all the steps above are completed, the funds are transferred via an ACH transaction from the payer's account to the recipient's account.
It usually takes 3-4 workdays for payments to be finalized by the ACH network, and additional 2-3 days for the recipient's bank to make the funds available to the recipient.
What to Consider When Choosing an ACH Payment Processor?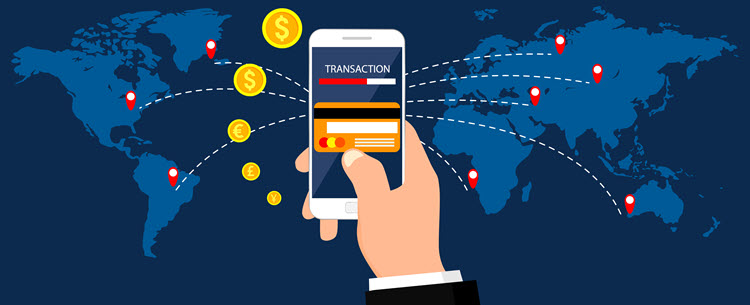 Organizations and individuals that wish to accept ACH payments online need to factor in commission fees, as well as some other potential fees, when choosing their ACH payment processor.
Some ACH payment processors express their commission fees as a percentage, which may go up to 1.5%. That is the upper limit for ACH transaction fees.
Other payment processors opt for a flat fee, going up to $1.50 per ACH money transfer.
The flat fee is a suitable choice for organizations and individuals that receive a smaller number of substantial payments.
On the other hand, percentage fees are a better option for companies receiving smaller amounts of money from numerous payers.
When choosing the right ACH payment processor, pay attention to the following fees:
Monthly fee. Charged separately, this fee is charged by some payment processors just for using their ACH services. The fee shouldn't be higher than $30 per month. 

ACH return fee. Must be paid by the sender if a transfer cannot be completed. An ACH return fee shouldn't exceed $5 per return.

Launch/Setup fee. Charged by some ACH providers for the initial setup of ACH services. The setup fee differs from payment processor to payment processor, and is usually negotiable. 

Batch fee. Must be paid every time an ACH transfer is verified (batched out). Batch fee shouldn't be higher than $1 per payment. 

Some business entities can negotiate more favorable rates with payment processors if they expect to be accepting high amounts via ACH transfers. Do your homework when selecting your ACH payment processor to arrange the most affordable deal for your organization.
Do All Banks Accept ACH Payments?
The American ACH system includes all U.S. banks, and every American bank should be eligible to accept ACH payments.
Still, it doesn't mean that every ACH transaction will be completed, for various reasons. Sometimes there aren't sufficient funds on the payer's account, or the receiver isn't authorized to receive the deposit sent by the payer.
There are different situations under different return codes in which ACH payments are not completed either by the bank or by the ACH payment provider itself.
Note: If you are unsure whether you should go with wire transfers or ACH payments, read our comparison article ACH vs. Wire Transfer.
Conclusion
ACH payments are fast, cost-effective, and convenient electronic money transfers for organizations and individuals.
Therefore, accepting money via ACH is a practical option for everybody who wants to move their funds without too much paperwork in a secure online environment.