What is a Merchant Account
If you are a business looking to accept payments from either consumers or other businesses, a merchant account is a must. This type of business banking account is set up between the merchant, and their host bank, also known in the financial world as an
acquiring bank
. A merchant account is where transactions for a store or ecommerce website are processed, and sales are deposited. In addition to a merchant account, merchants also need a way to check for funds and receive their customers' payments. This transmission process is called authorization and settlement, and it is handled by a secure payment service, that is connected to the merchant account. A payment service transmits and processes the transactions and sends consumer payment data from their issuing bank to the merchant's business banking account. In a physical store, merchants accept debit or credit card payments when their shoppers place their chip payment card directly into a secure card reader or hard terminal and authenticate their payment method with their PIN or their signature. In most scenarios, the hard terminal is provided by a payment processing service, who also transmits the payment information between the store's hard terminal, the customer's issuing bank, and then to the merchant's acquiring bank. For ecommerce websites, a physical payment card is not present, so the customers must enter their payment card details into a secure, online payment form. Ecommerce or
card not present
merchant accounts, require a payment gateway service to transmit the buyer's payment information. When the customer enters their shipping and billing information, and clicks on the 'purchase now' button, the data is securely encrypted and transmitted to the gateway service for authentication, before sending the transaction information to a
payment processor
. Pricing and service fees for merchant accounts, payment processing, and payment gateway services may vary depending on various factors including payment options, and card minimums.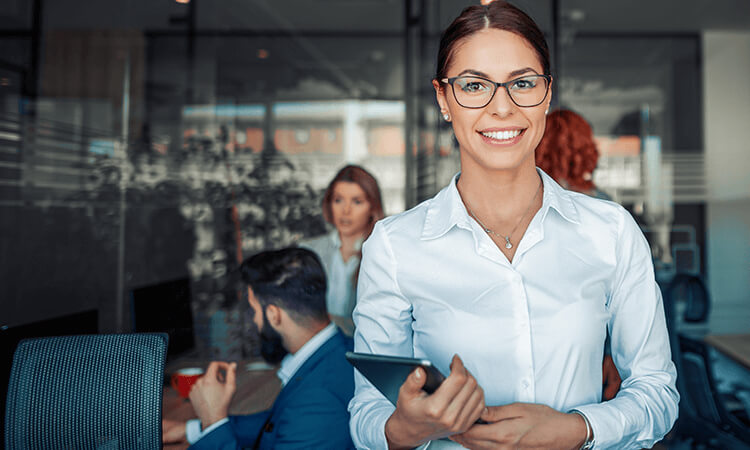 Knowing which type of merchant account is right for your business is the first step. The most common types of merchant accounts are traditional accounts, MOTO accounts, internet-based merchant accounts, multiple merchant accounts, and high risk merchant accounts. For merchants who find that applying and maneuvering through the merchant account underwriting process is time, cost or credit prohibitive, there are other options. These merchants can begin taking payments quickly with the assistance of a third-party payment processor or
Internet Payment Service Provider
(IPSP). This is a simple option for new businesses because there are no startup or set up fees, the provider handles the heavy lifting for fraud protection and consumer billing support, and best of all they are shouldering the responsibility for keeping customer buying data safe, with stringent PCI Compliance. An example of an IPSP is
CCBill
, which also provides global and localized payment types, from credit and debit cards to online checks and SEPA to remain competitive in the market.
What is a High Risk Merchant Account
The underwriting process for having a merchant account means the merchant must be approved by the bank for business banking and merchant services. A merchant needs to know if their business is classified as high risk by the bank or credit card associations, as it will have significant implications on the fees and rate structure of the account. Businesses are considered to be high risk by the acquiring bank if there is a perceived risk of financial loss. Risk factors could be if no credit or poor credit, if the products or services being sold falls under a high risk category by VISA and MasterCard, or if the industry or business model has a history of fraud or chargeback issues. By first determining how financial institutions view the risk associated with running transactions for a business, merchants can make crucial decisions about which is the right payment processor for their type of store or website. As a reminder, high risk merchants might have a harder time finding payment processors, have stricter regulations on their business and have higher fees for accepting payments. While some merchants already know if their business is high risk, especially if they chose an industry like adult entertainment or gambling, other industries are less obvious such as travel or transportation. There are multiple factors that the bank will take into consideration when determining risk for credit card processing.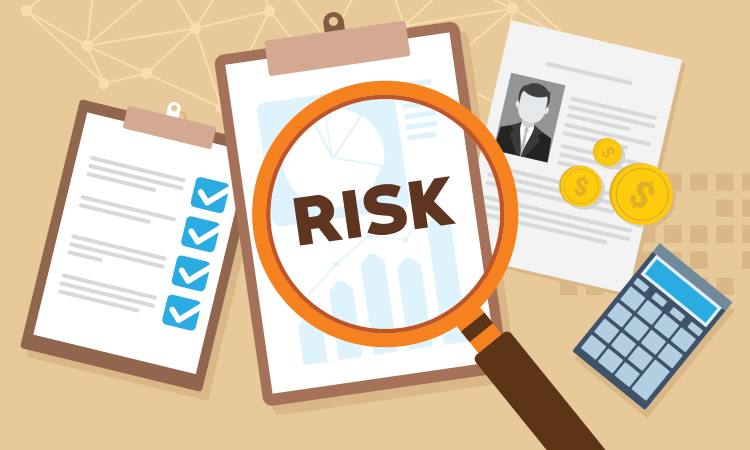 To sum it up, a high risk merchant account is a type of merchant account where the bank deems it as risky in the sense of credit card fraud or loss, so the payment processing or payment gateway agreement will be tailored to suit this type of business. Merchants with this type of account will pay a higher rate for payment services and usually have limited payment processor options.
Understanding High Risk Factors
For those starting an ecommerce or any online business, accepting payments is one of the top priorities. In most cases, ecommerce business must have the means to accept online payments, whether the consumer is paying using their credit or debit cards, online checks, transfers, etc. To do this, merchants need a payment gateway service that acts as a liaison between them, the bank and credit card networks. Overall, most online payment services automatically work with low-risk merchants, as they are a safer bet and have a lower chance of attracting fraudulent transactions. This leaves high risk merchants struggling to find payment services for their needs. Speaking broadly, each payment processor and payment gateway service has its predetermined boundary for high risk. In most cases, the financial risk that the merchant's ecommerce represents will be the deciding factor for their payment service options. Banks access risk factors not just based on the type of product being sold, or the service provided, but also on the potential of fraud, chargebacks, large transactions, subscriptions, recurring payments, and account losses. Businesses might also be classified as high risk if they sell products that are considered illegal, blacklisted for fraud, have a history of bankruptcy, have been known to have a delay in delivery. An additional red flag is if the business owner has been known for having bad credit or is not registered with local regulatory agencies. Other factors include businesses that offer free or trial offers or have infrequent processing. At the end of the day, even if a business is squeaky clean, banks judge the industry as a whole and will look at other business owners in the industry as a benchmark. So for example, if your travel company has no history of fraud, competitors in the industry might not have been so lucky. Hence, travel is considered high risk. As we mentioned, not all payment processors have the same classification or compliance threshold for high risk businesses. High-risk or not, having an IPSP or a merchant account with an acquiring bank to accept payments for your ecommerce website is a necessity for the survival of your company.
High Risk Industries
Running a high risk business can be tricky but it can reap great rewards. We suggest that merchants always consult with their payment processor, gateway provider, and bank ahead of time to make sure they accept payments for these types or your high risk transactions. Below are examples of some high risk businesses:
Accounting Services
Just the idea of handling someone else's money makes it obvious that this type of business would make it on the list of high risk businesses. Based on client location, there could be unique and dynamic regulations as well as business and commerce laws that an Accounting Services provider would be responsible to understand and address on behalf of their accounts. The areas that clearly can place Accounting Services on the high risk plane include contracts and agreements, Legal acts and employee or client fraud.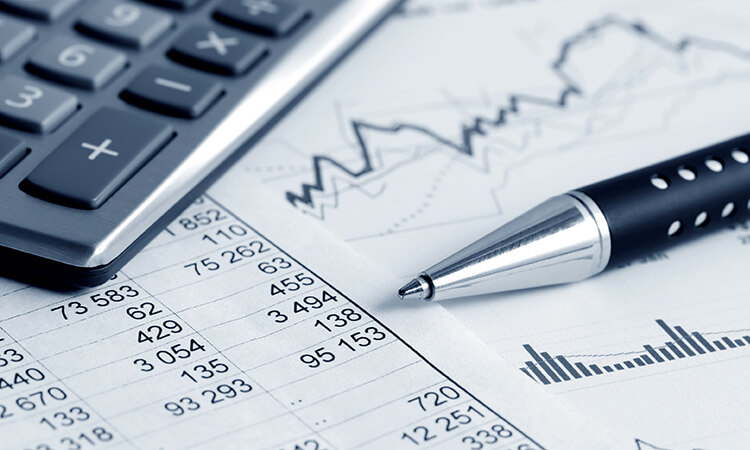 Adult Entertainment
Because of the discretionary and private viewing nature of online
adult entertainment
, the industry is prone to many risks, including customer chargebacks, and credit card fraud, which occurs more so in this industry, versus most of the others. Many adult entertainment customers wish to remain anonymous. This can lead to credit card disputes that tend to be more complicated. Using fake identities, different credit cards, incognito browsing, all lead to miscommunications, and disputes. Also, many users claim that these types of websites use their data for fraudulent activities on their behalf.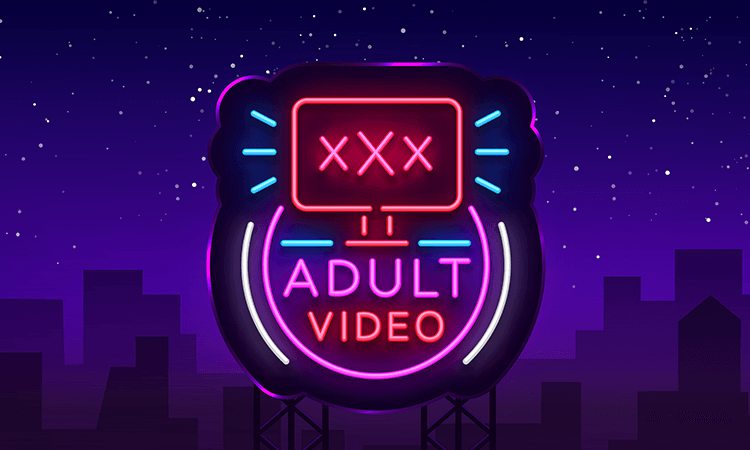 Additional issues stem from recurring subscriptions to adult entertainment websites, which can lead to increased chargebacks, especially when users forget to cancel their subscriptions. It is for these reasons that
adult industry
professionals should have a reliable payment gateway or IPSP to help reduce such risks.
Alcohol
Health risks, age and consumption laws, and regulations all prevent alcohol sales from soaring and place the industry on the list of high risk businesses. Historical reputation issues also prevent even the biggest credit card processors from accepting online alcohol sales and promotions. They find it difficult to board such merchants and tend to be picky because of shipment tracking and delivery recipient age verification.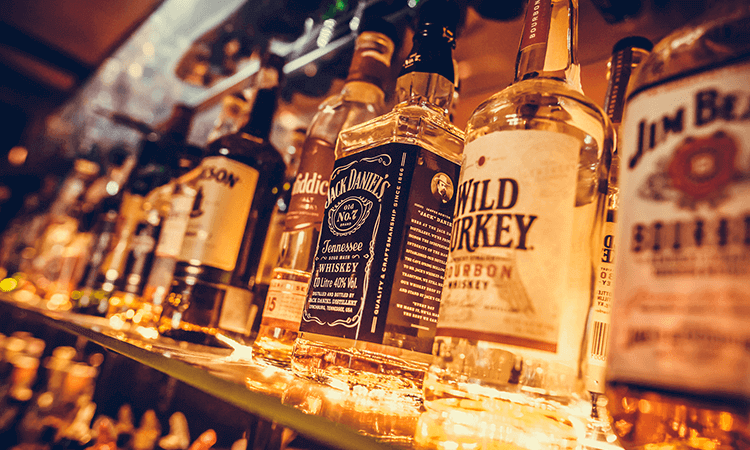 Cannabis
With state laws and regulations in the U.S. changing quickly, Cannabis is now legal on some level, in 47 states, and the demand for marijuana and its derived products has increased dramatically. Whether it is CBD, medical marijuana or recreational cannabis, the opportunities are endless and many merchants are diving right in to take advantage of the booming market. What makes it difficult is
accepting payments online
from consumers. When it comes to cannabis, even if it's acceptable in some states, in some form, it's not yet accepted on a federal level. This leaves the process of sourcing a payment processor for your type of cannabis offering a little tricky.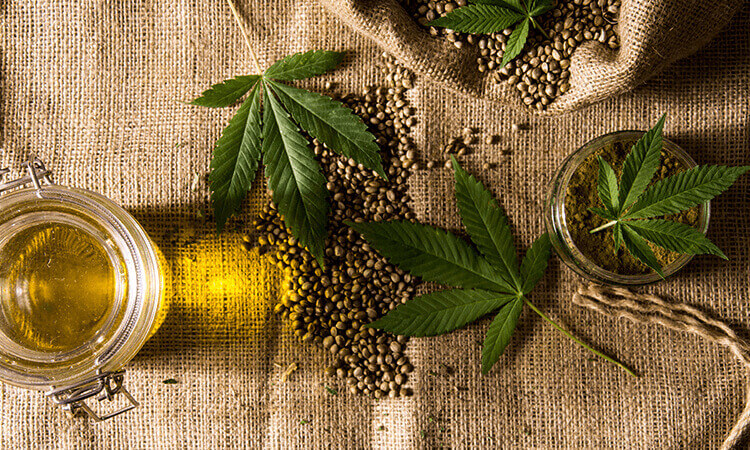 Cryptocurrency
Cryptocurrency is still new to the merchant market, and it is unregulated, which leaves it prone to numerous scams and unpredictable activities with common fraud. Also, research shows that $1.7 billion in cryptocurrency has been obtained through illegal means in 2018 alone. Additional issues have been reported on hacking and the lack of market awareness among consumers. Many newcomers to the market are not technologically apt for such businesses, which creates a lack of systems security, making it an easy target for hackers to commit fraudulent activities. Besides, there remains a lack of industry education and awareness, which is what makes it so risky.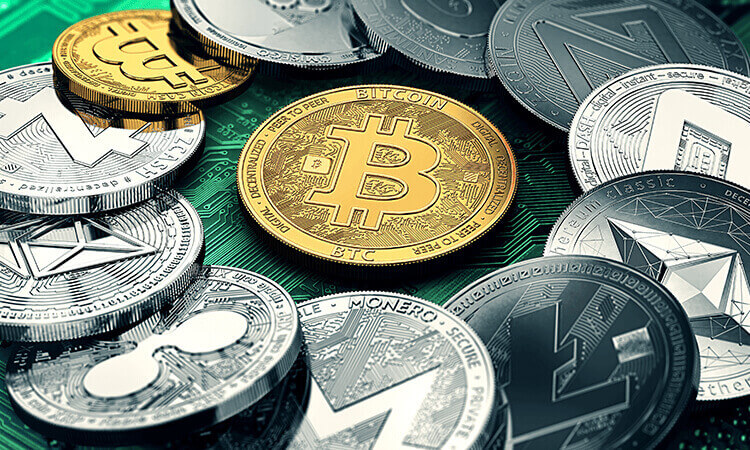 Financial Services
Similarly to Accounting, any form of money handling is risky. Whether a merchant is dealing with their finances or others. Loaning out funds and payment processing business models all face the same risks when it comes to fraud, misuse of clients or consumers information, and chargebacks.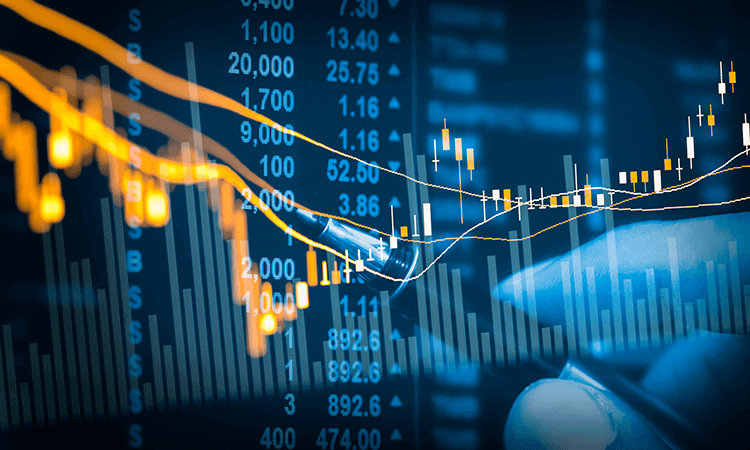 Gambling
Online gambling and online gaming are considered high risk. Many payment processors and banks consider this as a
high risk industry
due to the elevated possibility of card chargebacks, frauds and multiple transactions. The gaming business is also known for generating high-volume transactions, which increases the risk when an acquiring bank accesses the merchant profile.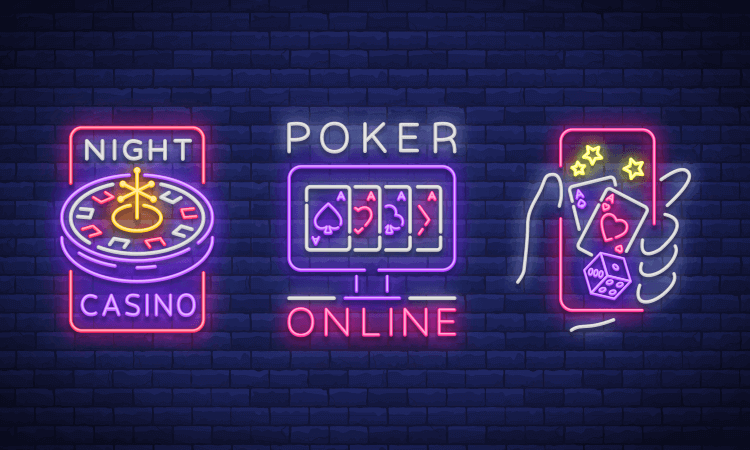 Insurance
Insurance can be considered high risk, not because of the insurer but because of the object of insurance. This can be a car, a house, a business or even a person. If the insured is likely to suffer problems or issues, like an old faulty car, or a house built on unstable ground, then this type of insurance is risky. If a business has a high risk of failing it's less likely that the insurer will be willing to provide insurance. So why would someone choose to be in the high risk insurance business? Simple, the insurance rates are higher for clients.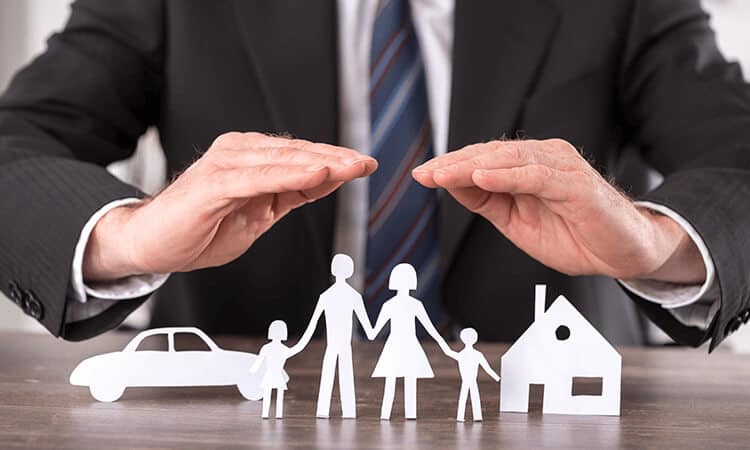 Legal services
Businesses focused on Legal services have at times experienced difficulty obtaining processing solutions. This problem is usually due to high hourly billing rates from attorneys, the high dollar amount of billed retainer time, and lengthy litigation that doesn't always turn out favorably for the client. These can all make approval times for an account to begin processing lengthy or force the business to settle for unfavorable processing terms and conditions.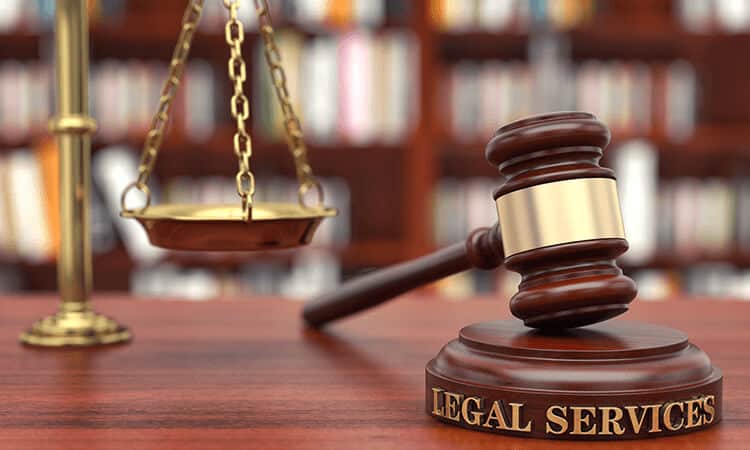 Lending
To understand why lending is considered high risk we must look at it from the perspective of the lender. Lending to businesses is risky if there is potential for not receiving loan repayment. To understand which loans are considered high risk, it depends on the longevity of the business, annual revenue, and the owner's credit.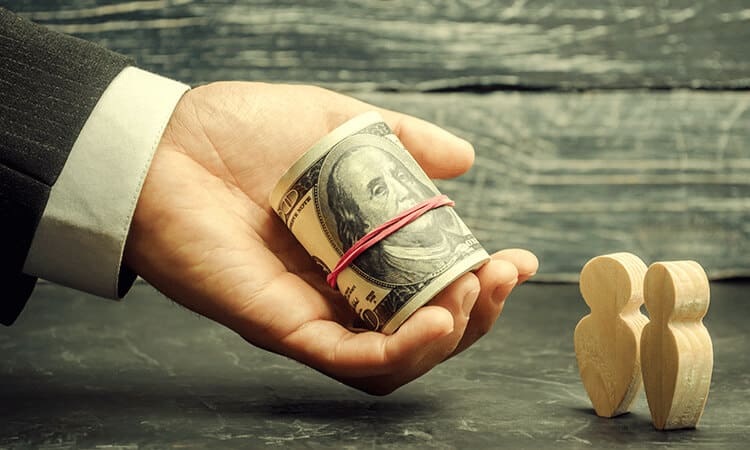 Manufacturing
The manufacturing industry is fairly inclined to misrepresent production and revenue estimates. The business itself vulnerable to theft of merchandise and materials by workers, as well as intellectual property on design, production, and technology. As producers have turned out to be progressively mechanical in their methodology, and the workers and frameworks controlling them have done so as well. Regardless of whether it's stock administration projects or GPS following on delivery trucks even business credit cards, there are copious ways that fraud can be estimated to an organization.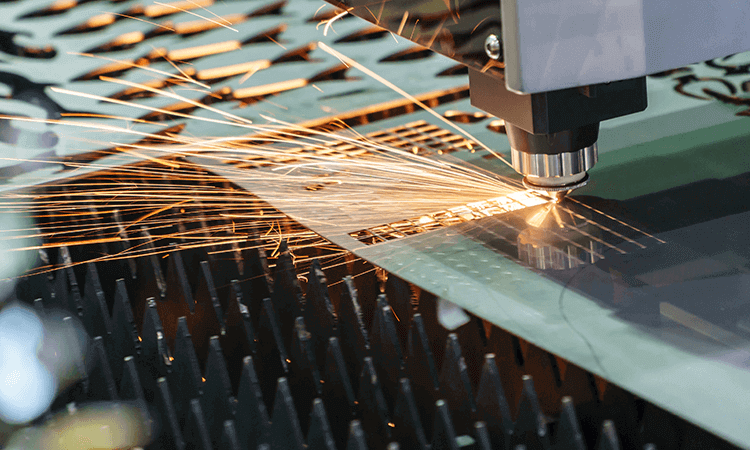 Newspapers and Print Publications
Audience and advertiser attrition is the risk threat for print publications. Over the years, newspapers have been facing strong and rising competition from different types of media, especially online news. As readers increasingly lean toward the ongoing access to online news and social media, advertisers have fewer enticements to spend funds on print campaigns. Additionally, online platforms are commonly more affordable and enable advertisers to reach a more extensive group of readers and create targeted ads to reach a particular market.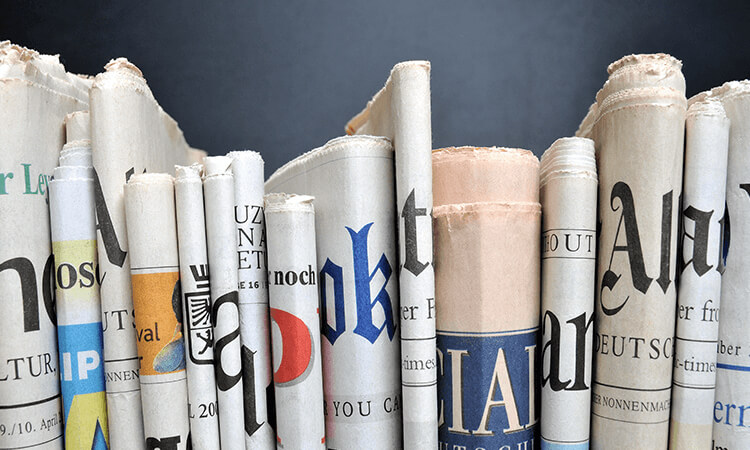 Oil and Gas
The Gasoline and Petroleum Wholesaling industry's income and hazard level depend vigorously on worldwide crude petroleum costs: The recession-induced price declines contributed essentially to instability and risk, with income falling 34.6% in 2009 as oil costs plunged. What's more, an authoritative push for eco-friendliness, including higher miles per gallon required for vehicles and light trucks, will weaken domestic demand and moderate the development in the volume of oil-based commodities wholesalers sell. Regardless of the dangers included, wholesalers have an imperative job in the petroleum supply chain.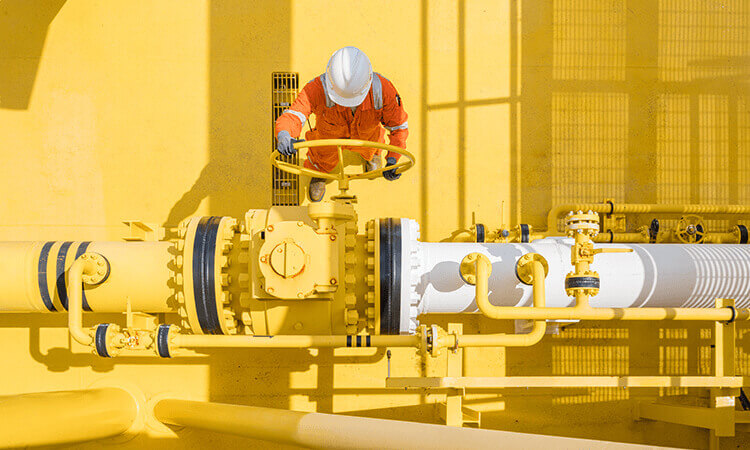 Pawn shops
The Pawn shops are most likely the most established organizations of the finance world. They existed from medieval occasions. Their main role is to loan funds. On the off chance that individuals were not ready to get the assets required by them at the correct time then they would go to a pawn shop. The purpose for it was: individuals got emergency loans from pawn shops without much administrative work. Incomprehensibly, the one thing that has changed till now is that to get a pawn or purchase merchandise that is pawned, you don't need to go to any land-based pawn. It very well may be done over the web now. Although the pace is moderate, a few pawnshops have made a colossal stride from being only a physical shop to getting a webpage of theirs on the web. The advantages massively outnumber the drawbacks.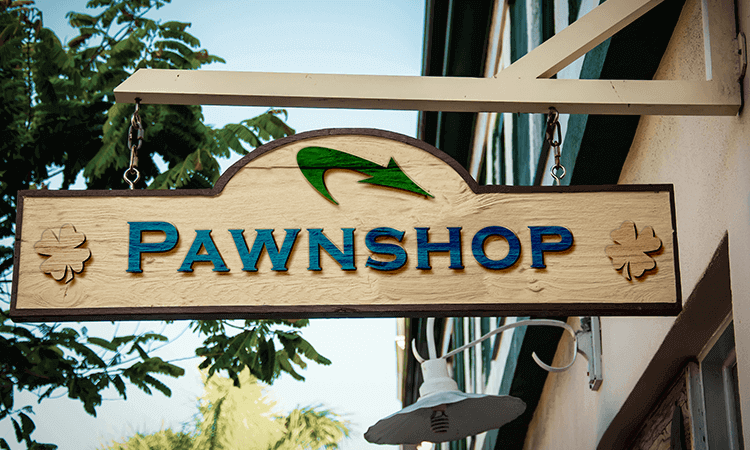 Real Estate
Real estate investments require substantial financial commitments spanning long periods. Assessing the value of such investments spread over long durations is a complex task. While some investors get lured by looking at the nominal price increases, it is necessary to consider all costs.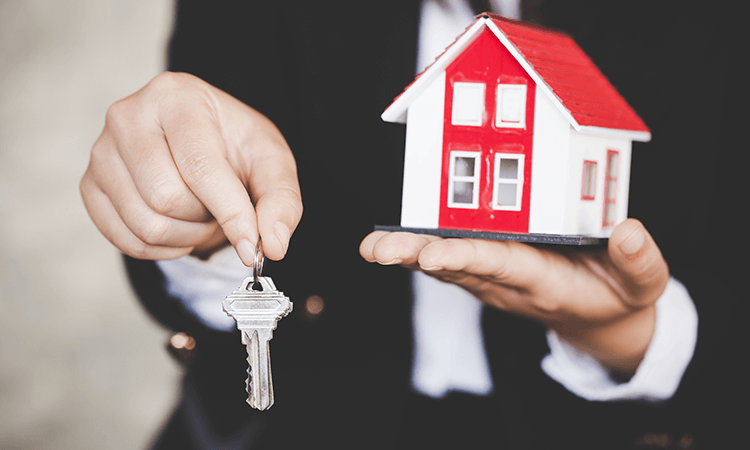 Retail
Retail is risky on its own as a business type. Besides experiencing the risk of loss of goods due to physical theft, there is also the risk of technological fraud when customers pay for their purchases. There are cases of customers using counterfeit money or credit cards. There is even risk when it comes to employees who can manipulate discounts granted to them to sell goods at a cheaper price. Controlling credit card transactions daily and developing clear policies on employee discounts can help reduce these risks.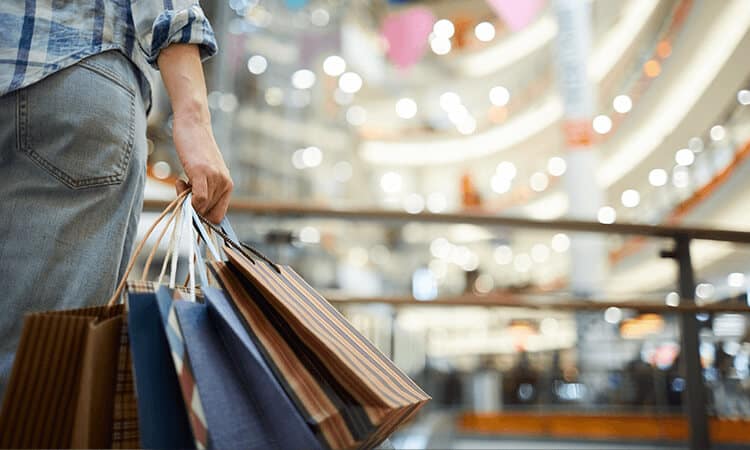 Transport
When it comes to transportation risks arise due to increased use of "fleet telematics systems" that track the status, the physical condition of assets and location. This creates possibilities for hackers to attack their systems. This leads to a breach of personal and business data. The biggest threat to the companies in the transportation industry is the potential for cybercriminals which can cause physical damage to the vehicle itself or its precious cargo.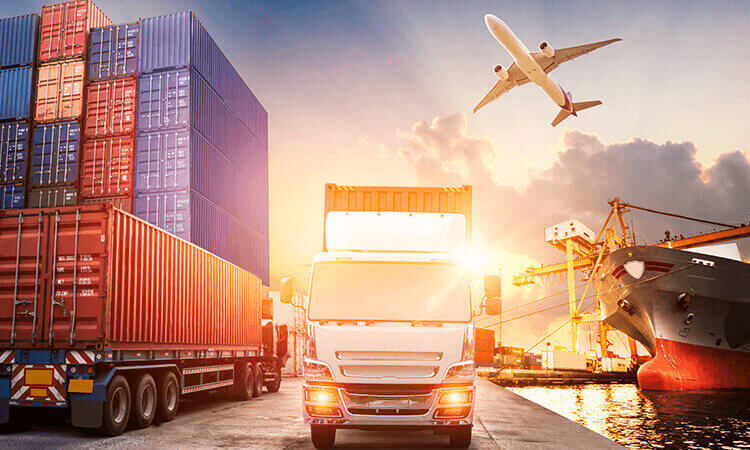 Travel Agencies
Travel agencies seem like a fun business, however, they are still viewed as
high risk
for many reasons. One of which is cancelations and refunds, especially when it comes to ticket purchases. Banks take incredible measures when it comes to accepting merchant accounts in this industry. Gone are the days when it was easy for merchants to create travel websites and get merchant accounts set up right away. Presently, a large portion of banks will deny supporting merchants in this industry. Those that do get accepted usually get many restrictions imposed on them.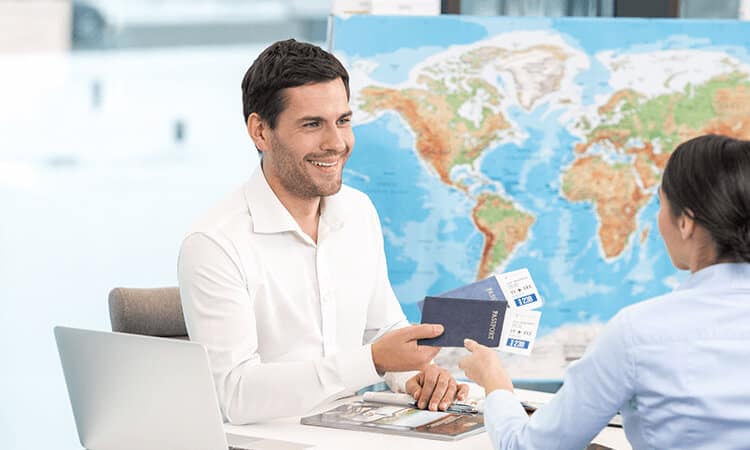 Trucking
Transportation or trucking is changing with the times similar to other industries, adding technology to its operations. This opens Pandora's Box and issues in the industry arise mainly due to cybersecurity. On top of this, using technology as they use means there is a great possibility of increasing driver shortage and having issues with safety regulations. Companies that ignore or fail to stay up to date with these changes could fall behind competitors and lose out on serious opportunities.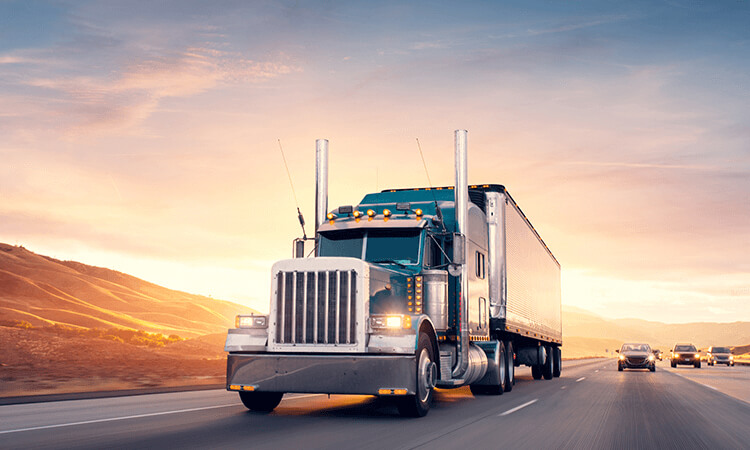 High Risk Payment Processing
Now that you've identified whether your business is high risk or low risk, you'll have a better idea of the type of merchant account or payment processor your business needs. To start accepting payments online as a
high risk merchant
the process is a little more complicated than low-risk but it's not impossible. The first step is finding the right method to start taking payments for your account. This means deciding whether you will be using a basic merchant account or decide on a third-party payment gateway that is willing to accept payments for your type of business. Each option will also have different processing fees and guidelines. It is crucial that as a future merchant you read up on different options and get familiar with information before you decide what the right option for you is. As mentioned above, many new merchants choose to start taking payments with third-party payment processors due to no start-up fees, fraud protection, PCI compliance, and many other benefits. We will look into this in more detail below. Firstly, as a high risk merchant, you'll be expected to compensate and pay chargeback fees, you'll be given fixed or lower processing limits, it is also common to have a rolling reserve applied on your merchant account which can also be used in case of chargebacks, limited processing options, and gateways and high processing rates. These limitations, however, should not be the deciding factor on whether you get a merchant account or not, considering that not accepting payments online at all is the worst scenario than the limitations mentioned above.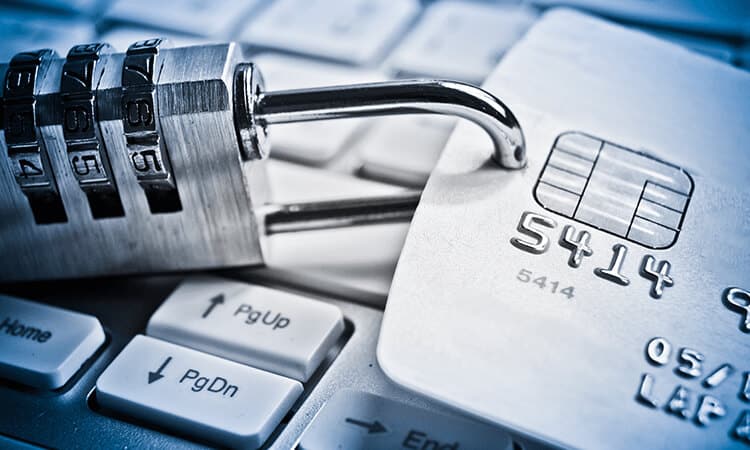 Understanding all the different aspects that are considered when applying for a merchant account are not meant to be seen as road-blocks, rather as an easier means to establishing the right type of relationship with your payment processor. After all, your payment processor or gateway service should help you avoid risk, fight chargebacks, and provide support. Your processor should help monitor suspicious transactions and identify potential threats and help you avoid fraud daily. Finding a payment services provider with the right set of tools and options for your type of business should help put you at an advantage over your competitors and help take a burden off your business. So how do you choose between a Merchant Account and a Third-Party payment processor and what's the best option for your company? The first step to help you decide is considering the size of your business, the prices you offer, services, number or products software integrations, how you're planning on selling and delivering them if they are tangible. If your business is small or medium-sized with few monthly transactions that need processing, paying the upkeep of a merchant account monthly might not be the right option for you. In this case, using a third-party payment processor will help you take payments without the hassle of setting up a merchant account. With a merchant account, you will have to pay a monthly fee while with a third-payment processor only the transactions that occur are charged. This is suitable and appealing to businesses with lower online transactions while a merchant account works better for businesses that have high online transactions per month. Finally, one should consider the time taken to set up a merchant account, the application process and the hassle of getting approval. Third-party processors are quick to set up and take a lot of the burden of running a business off the business owner.
CCBill Tip Considering a Third-party payment processor to take your online payments for your high risk business? With over 20 years of expertise working with complex business models, CCBill can help take the guesswork out of accepting payments for your high risk business. As leaders in fraud protection, content compliance, data protection, personal privacy, and consumer trust we are specialized for high risk payment processing. Learn More at: https://ccbill.com/industries/high-risk-business
PCI compliance for high risk merchants
PCI DSS or Payment Card Industry Data Security Standard is a security standard that was developed by the PCI Security Standards Council for safety reasons for payment card merchants and processors and includes five payment brands: MasterCard, VISA, American Express, JCB International and Discover Financial Services. These five brands have agreed to include PCI DSS as a requirement for compliance for their data security programs. PCI DSS includes 12 requirements and is applicable for all online transactions. These refer to:
Installing and maintaining a firewall configuration to help protect cardholder data
Avoiding using vendor-supplied defaults for system passwords and other security parameters
Protecting stored cardholder data
Encrypting transmission of cardholder data across open, public networks
Using and updating anti-virus software regularly
Developing and maintaining secure systems and applications
Restricting access to cardholder data
Assigning a unique access id to each user with access to a computer
Restricting physical access to cardholder data.
Tracking and monitoring access to network resources and cardholder data
Regularly testing security systems and processes.
Maintaining a policy that addresses information security for employees and contractors.
Credit card companies have created these steps to determine the risk level of a merchant considering that the more transactions you process, the more risk you pose to credit card organizations. The risk levels that determine a merchant's status include the 4 following:

Level 1:    Merchants processing over 6 million card transactions per year. Level 2:    Merchants processing 1 to 6 million transactions per year. Level 3:    Merchants handling 20,000 to 1 million transactions per year. Level 4:    Merchants handling fewer than 20,000 transactions per year. A merchant must know under which risk level they fall to know which documents and procedures they will need depending on which level they fall under. Merchants are usually not aware of these risk levels exist, but when reviewing the table above, it can help them determine which applies to them. All these steps can be taken off your plate if you choose the right payment processing partner. Using a payment processor that is PCI Compliant, definitely will save you time and resources. Once you've understood the process of setting up a high risk merchant account, it's time to get your documents in order and start accepting payments for your products or services.