A website is the lifeblood of any brand, including those with a physical presence. With the rapid rise of online shopping, your site is a place for sales and marketing, engagement, and brand awareness.
With so much at stake, we need regular maintenance of websites to fix any errors and safeguard our data. In this guide, we will look at the benefits of website maintenance and also run through the pitfalls of a site set to autopilot.
I will also walk you through the three main types of website maintenance - marketing, storefront, and security. Together, these ensure that your site offers an excellent user experience, is accurate and updated, and keeps the data safe.
The Benefits of Ecommerce Website Maintenance
Think of your website as an actual store that needs to be cleaned to keep it in good shape. Some days, the store may require a change of furniture, lighting, or a paint touch up. Maintenance ensures that the store is always in the best shape to welcome customers. Your ecommerce website also needs to be maintained to look for broken links, outdated content, or even security issues.
Website maintenance is particularly essential when you want to scale up and build a loyal base of customers. A seamless website experience is one of the most crucial factors in impressing your customers and nudging them towards the checkout page.
1. Improved User Experience
Think of how your customers are using the site; are all the product categories in place? Is the landing page link working? Is the site journey smooth? Maintaining a website allows you to keep a check on all these questions, ensuring a smooth user experience.
Regular check-ins are particularly useful if you have been adding new products or pages to the website. Keeping a check on the pages makes for a smooth journey from the landing to the checkout page. It allows you to avoid errors and gives you a chance to identify any possible glitches before turning customers off. As you bring in more traffic, use a landing page builder to create high-converting pages
User experience is how you retain the customer even before they make a purchase. When your site is easy to navigate and showcases your best features, the customer is more likely to purchase. A poorly laid-out site with broken links or pages that don't work will frustrate the user, making them unlikely to return to your site. A study by eConsultancy estimates that about 88% of the visitors to your site will not return after a bad experience, underscoring the importance of a good user experience.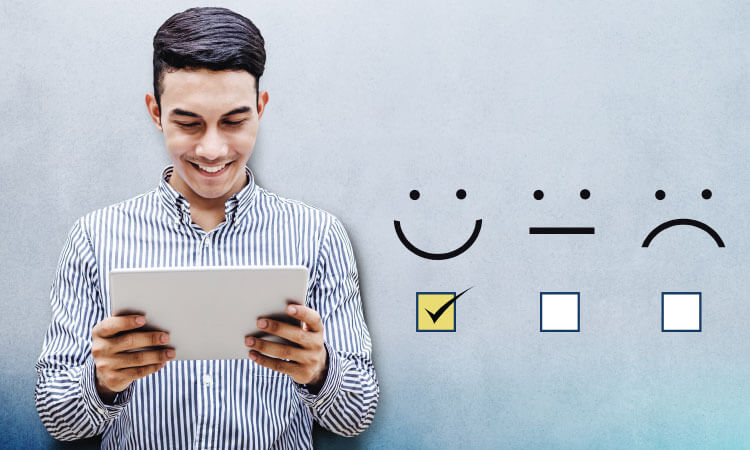 No matter what stage your business is at, the user experience can always use a little more improvement. ESPN managed to boost its revenue after a homepage redesign while Time.com and Evernote made more people stick around to explore the rest of the website.
Industry site Baymard has studied 60 ecommerce sites that give the best user experience. Most of these sites have retained their position in the top 60 over the years, which means that they did not stop at making a great website but maintained it and improved it regularly. Read the study to see some of the best practices in user experience.
Another factor to consider here is whether your site is mobile-ready. M-commerce is no longer the next big thing, but a regular part of everyday life, meaning that mobile-friendly websites are essential and app development is advantageous for any online business. A majority of your users are likely shopping on their mobile devices, which calls for an integration of your website across screens for a more remarkable customer experience. A study by Shopify pegs m-commerce sales at 70% of all ecommerce sales in 2020, which means that if you do not have a mobile site that works well, you may already be behind your competitors.
2. Reduced Cart Abandonment
Another reason to maintain your site is to reduce cart abandonment (customers who put items in their cart but don't check out). Among the top reasons people ditch their shopping carts are website errors and crashes. A high abandonment rate is a vital indicator of a poor user experience on the site.
Let's see why. The visitor was interested in your brand, which means the content promotion worked. The customer found your products attractive, leading to a purchase. But the cart was still abandoned, which means that something on the website - the navigation, the site journey, the shipping policies, the payment options - was not working. Poor user experience is worrying as visitors are unlikely to return after a bad experience.
Maintaining your site will ensure that you weed out these user problems to offer a smooth experience. While some reasons behind cart abandonment, like the customer getting distracted, are beyond your control, a good user experience can help you cross off the other reasons for a customer to ditch a cart.
Regular check-ins allow you to reduce the page's loading time and fix your payment getaways to ensure there are no glitches at the last stage. It also helps you fix any leak in the sales funnel. If your data shows that people are unwilling to sign in or are unsure of the shipping policies, a quick fix on the checkout page can help you keep the interested buyers right through to the purchase stage.
3. Improved Search Presence
Your page ranking on any search engine depends on various things, including keywords, meta tags, page titles, and competition. The good news is that many of these factors can be regularly updated to help keep you at the top of the search engine results.
One way to do this to update your content after it has been published. Polish the meta descriptions, page titles, and opt for a cleaner URL link to get more people to read your content. Also, make sure that you keep an eye on the high-volume keywords in your industry.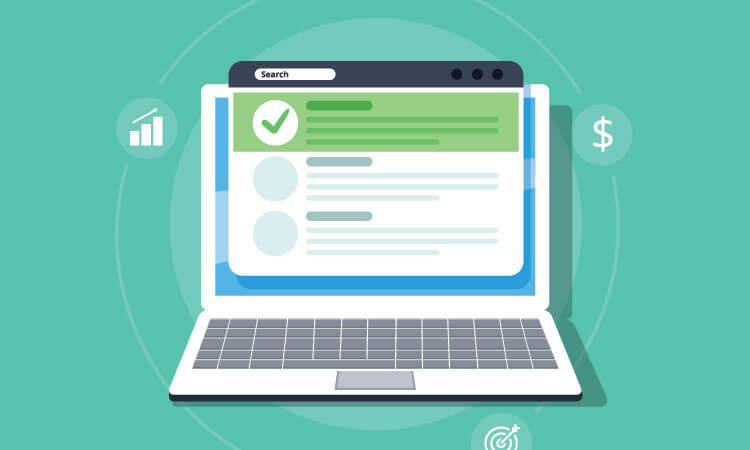 Do you have blog posts that have great content and are traffic drivers? Give them a boost with quality backlinks or feature them on other high-quality sites to drive more visitors to your site.
Another way updating your content can help is through a fresh look at the keywords you are targeting and your call to action. If you see another keyword that can help you climb the charts, ensure that you update the site's content and optimize for it. The idea here is to make the content work for you rather than saddle the website with more content that isn't helping you achieve your goals.
Maintaining your website is essential if you want to provide the best user experience, retain customers, and encourage them to buy again. Ensuring that all the glitches are taken care of, and the pages work smoothly can significantly reduce customers' likelihood of leaving for your competitor's site. It also helps you boost your page's search engine ranking by updating content for search engine optimization.
What Are the Dangers of Failing to Maintain Your Ecommerce Site?
Maintaining your site goes beyond just giving the users a great experience; it can also be a safety issue. Most sites collect vast amounts of consumer data, underlining the importance of a secure location. A data leak can be a legal, logistical, and PR nightmare.
Regular upkeep of the website ensures that your website can safely host your company's and your customers' information. Let us look at the two critical pitfalls of not maintaining your site.
1. Out of Date Code
Code is the wireframe of your website, and you need to make sure that you are continuously updating your foundation. HTML code can be confusing, but even a small glitch can lead to missing text, images, or a weirdly laid out page.
Consider using the Google Search Console to check your website to make sure your HTML game is strong. Apart from the SEO metrics, it also lets you see your site's errors like 404 ("page not found") pages. Through its Crawl Errors section, you can see all the places that link to non-existent pages. Remove these as broken links are bad for the user experience. I will elaborate on this further in the next section.
You also have to ensure that your website works well in all major browsers like Chrome, Safari, Edge, and Firefox. These browsers undergo frequent updates, and your website has to keep up. If your website is not adapting to the browsers, some displays may be distorted or unavailable.
2. Prone to Hackers
Websites that are not updated are also prone to hackers who can steal your (or your customers') information. A study cited by industry site Varonis says hackers attack every 39 seconds, underscoring the need for a secure site. Your old plug-ins are one of the prime ways in which you can fall prey to hackers.
Simple code changes can help you stay protected. Having an up-to-date SSL certificate (indicated by "HTTPS" in your address instead of the "HTTP") can protect you from hackers and build your credibility as a secure site.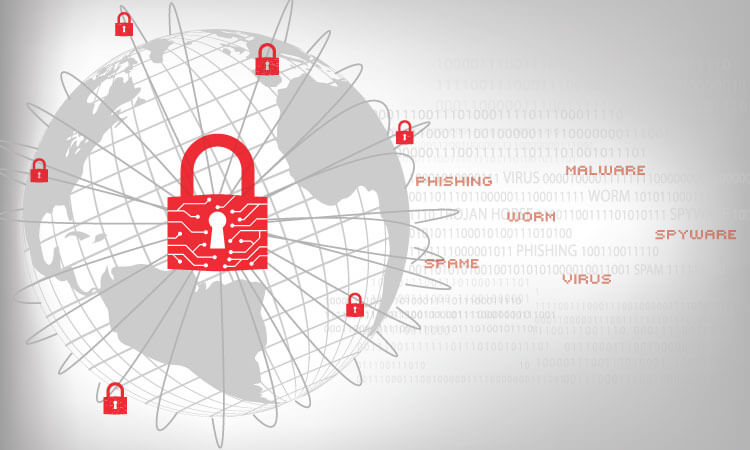 Maintaining your website helps you keep your site safe and protect the data of your customers. It also helps you get more credibility on search engines that tend to rank more secure sites more highly.
In the next section, I will walk you through the three main types of website maintenance that will ensure that your site is secure, offers a great user experience, and showcases the best of your brand.
The 3 Types of Ecommerce Website Maintenance
Website maintenance can be divided into three main categories according to the function that it targets. Taken together, they can help you take care of the critical areas of your website and ensure a seamless and safe user experience.
Let's look at how website maintenance can help your content, product placements, and keep your site safe.
1. Marketing Maintenance
Marketing maintenance entails keeping the content on your site functional, engaging, and user-friendly. New content aside, you also need to look at your old content for accuracy and relevance. Some information on your old posts may need to be updated to include the latest information.
Don't be afraid to change the website's design to improve user flow if your A/B testing (you should always be testing your website) throws up some problematic pages. For example, the products page is a prime location for testing and improvement. A study by Usability Hub estimates that larger product images lead to more sales. People want to see the product without having to zoom in and zoom out to see the details. A small change in your call-to-action text can also make a big difference to your conversions.
A broken link is a lost opportunity in a visitor's site journey and breaks their flow, which may have been leading to the checkout page. It could give the impression that you don't update your site or are not credible.
Two things that can lead to broken links are forgetting to change the internal link after moving a website, or formatting the URL link incorrectly. Neil Patel has an interesting article on how you can leverage broken links.
Right from the point the consumer lands on your site, your website needs to give the right prompts at the right stage to make sure that they reach the "ordered" stage. As we see, any break in the journey and you stand to lose a sale. Updating your website helps you make sure that the flow stays intact.
2. Storefront Maintenance
One of the most important types of content on your website is your product information. Ensure that the products are laid out correctly, with the latest launches on the home page and your best-selling items prominently placed. Use one of my favorite grammar checkers to avoid spelling and grammatical mistakes.
When it comes to product details such as prices, sizes, and colors, there is no room for error. Make regular checks to see if your stock supports the information on the website. Inventory management is particularly important during the holiday season, where you may be getting more orders than usual.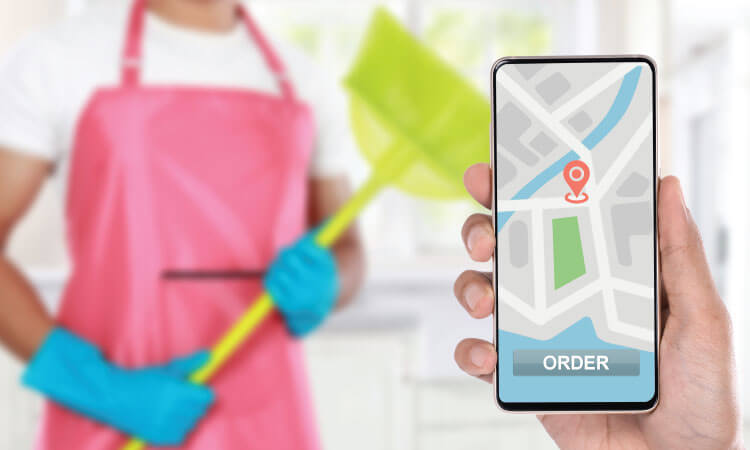 Do you have images for all your products, and can they be scaled? Most people will want to see the product from different angles. It is a good idea to have multiple photos to show all the aspects of the product.
As with a physical store, you have to keep track of how your products and services are performing online to provide excellent customer service. Use the Net Promoter Score (NPS) to see if customers like your service. The score is calculated based on each customer's response to the question, "How likely are you to recommend our products/services to others?" The customer then replies with a number on a 1-10 scale. NPS can give you valuable feedback on improving your service.
3. Ecommerce Security Maintenance
Data breaches across ecommerce sites have increased, with data emerging as the most powerful currency. Look at some of the biggest firms, like Facebook and Google, that have built multi-billion empires built on data.
The third aspect of maintaining your site is to keep the data secured from any breaches. Things like the Secure Socket Layer (SSL) certificate can help you keep customer data safe, so make sure you have one and it is up to date.
When securing data, you may also want to consider what data needs to be saved. It is a good idea to get rid of old data to make sure that you only have what you need for marketing and payment purposes. Ensure you follow any legal requirements, too - some jurisdictions have a statutory limit on data retention.
A lot of this information will be invaluable in your marketing efforts. Therefore, make sure you have backups of any critical data.
Wrapping Up
Maintaining your website can help you create a better user experience, keep your data secure, and help you gain more search engine points. By regularly checking your site, you can keep hackers away and keep up with your browser's latest software updates, avoiding any glitches on the site.
Website check-ins should cover the three main aspects of maintenance: marketing, storefront, and security. A regular all-round check-up helps you keep your content relevant and optimized for search engines while ensuring that no broken links interrupt your customer's site journey.
It also helps you keep your product information accurate while ensuring that you are keeping the customer information safe. Your online site is just like an actual store: you need to check the locks, make sure you have the right inventory, and keep the place neat and tidy for your customers to enjoy as they browse.