The ecommerce market has been facing a lot of pressure. The question on all minds is how to deliver anything, anytime and anywhere. That is why the Omni Channel Distribution model has come out as an effective solution for any retailers. However, do merchants know the value of Omni Channel Distribution?
What is Omni Channel Distribution
Omni Channel distribution is a strategy adopted by businesses to offer consumers a way to buy and collect orders from different delivery outlets through one-touch smooth incorporation.
The company needs to think of its Omni Channel distribution strategy from both the purchase of customers and the possible return of customers, which is often referred to as forward and backward distribution services.
Logistic Scenarios in Omni Channel Distribution
Omni Channel isn't a straightforward marketing method, however, there are several variables and opportunities for your company to explore, some of which include:
Buy online, pick-up in store
Buy online, have it delivered
In-store purchase, delivery to a location
Dropshipping
Buy online, return in-store
Buy online, return online 
Buy Online, Pick-up in Store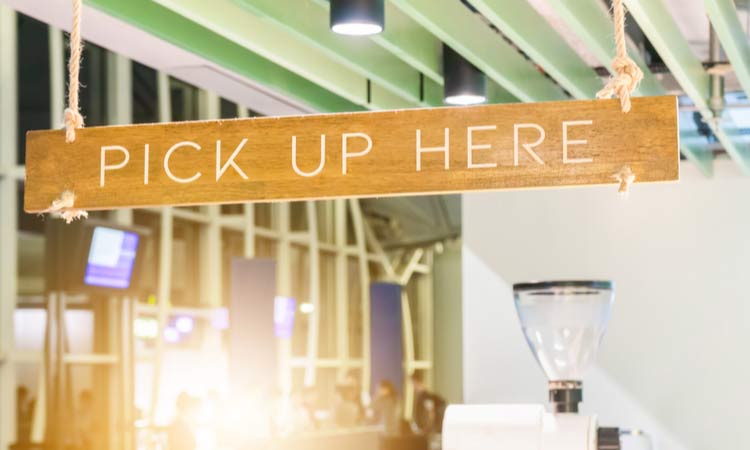 This Omni Channel distribution option gives customers the chance to buy a product online while browsing on a platform of their choice and then picking the product up in-store.
Advantages
There is nothing customers love more than being able to take their time and compare prices, browse in peace, and then get the product at their convenience. That is why this option has both benefits for buyers and sellers alike. There are no shipping costs for sellers, product returns take place on the spot, and having customers come directly to the store can lead to additional sales.
Challenges
Having a customer pick out a product online also has its challenges. First, the number of products you can have in store and sell online is different. Which means there might be waiting time for a customer. The product might not be what they expect. Inventory requires constant updating of online and offline stock to prevent customers from ordering something no longer in stock.
Buy Online, Deliver to Home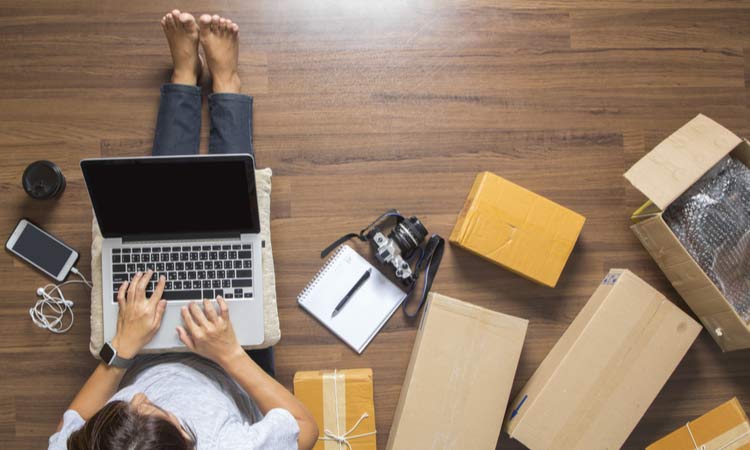 Much like the above, buyers can browse products from your ecommerce on a platform of their choice. However, once they purchase it, the product will be directly delivered to a shipping address of their choice.
Advantages
What makes this distribution method convenient is having the shopper do their shopping from the convenience of their home or the device they prefer. Browsing, price comparations, more choice, and no pressure make this a buyer's favorite option. Online is also a good option for businesses because it saves the costs of having an actual brick-and-mortar store and having time to provide customers with their desired product.
Challenges
The main challenges with this option include late arrival and shipping solutions complexity. Users can not personally feel or see the commodity until purchasing it. Communication with the retailer is still missing. As for the sellers issues include prices of delivery and storage, exchanges, and discounts that are dealt even more than for sales in-store.
Buy in Store, Deliver to Home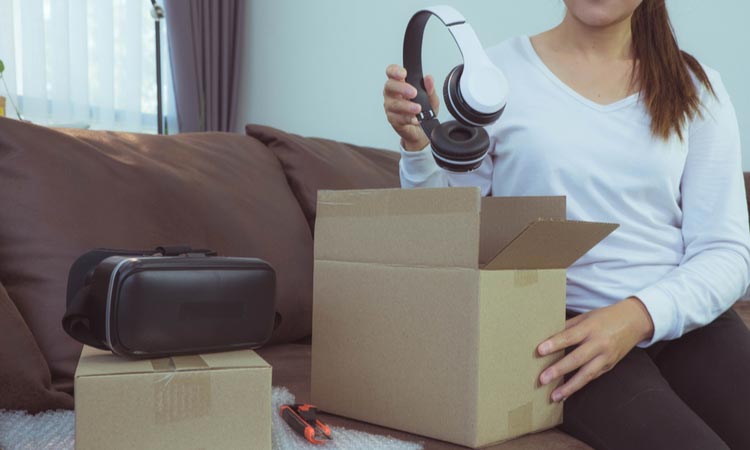 Buying in-store and delivering home is a popular distribution option for consumers for bulky products such as furniture, appliances, and anything that requires heavy lifting.
Advantages
The option provides excellent customer satisfaction because they can pick out, see, and feel a product in-store but do not have to handle the heavy lifting themselves. Buying in-store also increases foot traffic for sellers and the possibility of additional sales once visitors enter the store.
Challenges
The wait can be monotonous for consumers and in general, this type of distribution can be costly for a business if it has to use third-party distributors.
Dropshipping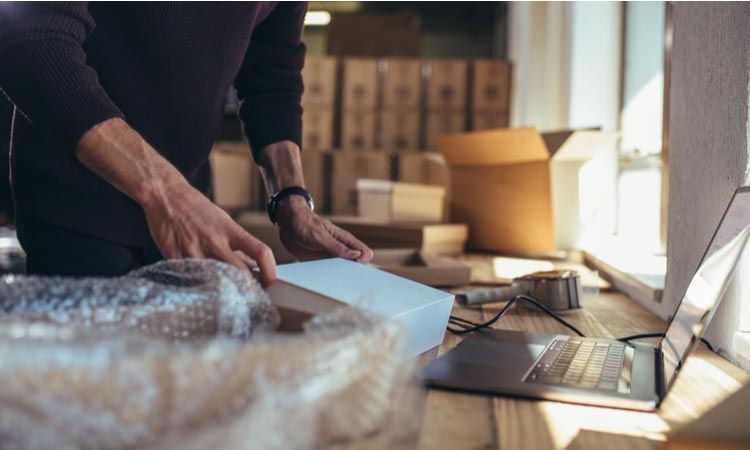 Dropshipping is a distribution option that allows you to sell and ship products you do not own and do not stock.
Advantages
This distribution option is a favorite among merchants. Its main attraction is its low startup costs because you do not have to have a warehouse or brick-and-mortar of your own to start selling. Dropshipping also means low cost of inventory as you do not directly deal with it yourself. All this amounts to low order fulfillment costs. The advantages for buyers are pretty much like any online shopping experience.
Challenges
Because you are the middleman, you have less control over order fulfillment and tend to rely on other people's stock. Any issues that might happen will not directly involve you, but that does not stop you from getting a bad rep, leading to less profit.
Buy Online, Return in Store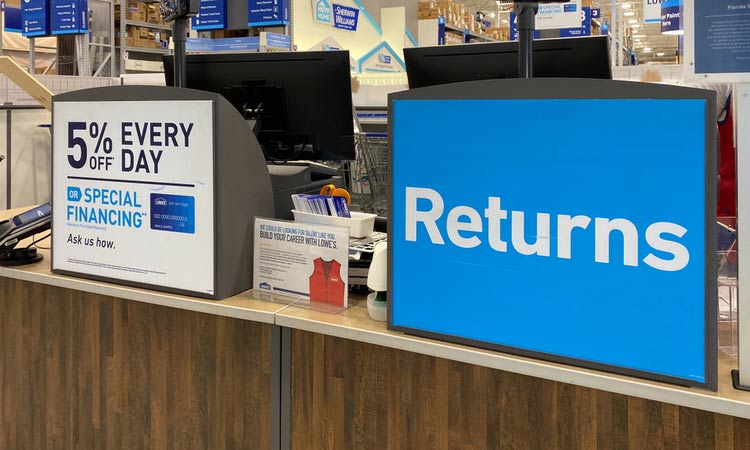 This return method suggests that the product a consumer got is either damaged or not their liking. They then decide to take it back to the closest store and get a refund or exchange.
Advantages
Visiting the store is convenient for the consumer as they can see the product they get in return or speak to the seller directly when asking for a refund. It is also convenient because there are no costs for the seller to pay for shipping returns. The customer also gets to decide when and where they want to return the product.
Challenges
The biggest challenge here is having customers return a product to an outlet where either the product is not in stock or is plenty. Buying online can cause complications for both the buyer and seller because the buyer might not get a product they want if it is not in stock, and the seller might end up with excess stock in one location.
Buy Online, Return Online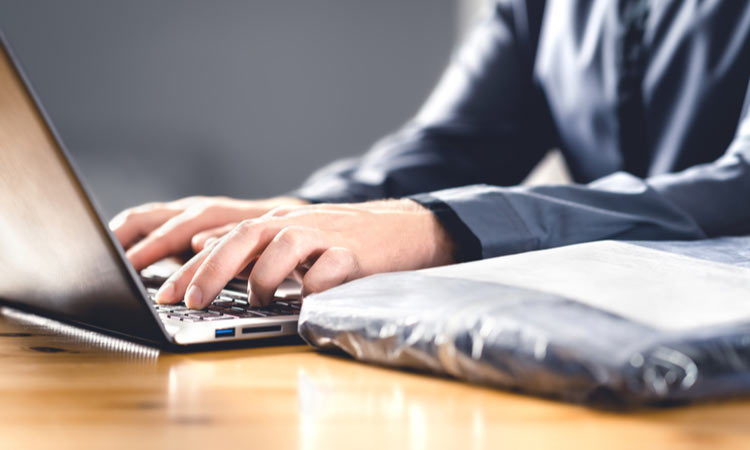 Most people prefer shopping online, with the most significant advantage being, not have to go physically to the store. Therefore, many prefer to have their products returned and refunded online as well.
Advantages
The consumers still have the option of buying or refunding the items online. If it is not what they believed they purchased, they may return the item. By providing this choice companies maintain consumer satisfaction and confidence.
Challenges
This return option requires a solid return policy. Also, waiting time could be an issue, as the time it takes to have the product delivered, returned, and delivered again, might take some time.
Conclusion
We have written about Omni Channel customer experience, how to plan the process flow, and touched upon the supply chain operations. Omni Channel Distribution is one of those crucial steps that we also felt like we needed to address.
An ecommerce must plan to enter the Omni Channel market and understand that customer experience is not just about having the perfect strategy. It is about offering perfect fulfillment options as well. That is why understanding each distribution method's advantages and challenges is essential when deciding the road your business should take.