Client billing is a bittersweet process. Simply put, sending out invoices and reminding your customers that it is time to pay for your products or services can be a dirty job. But it has to be done if you want to keep your business running and profitable.
But, no one said it was YOU who had to do it.
The right billing and invoicing system can ease your business life by removing some of the processes from your plate and automating others. At the same time, an automated billing system will provide your clients with more payment options and speed up the billing process for your operation.
Billing and invoicing systems can help by allowing you to accept online payments from your customers from their preferred device, and from nearly any location. At the end of the day, a billing system can also help you keep up with your finances and stay on top of your receivables.
Choosing the right billing and invoicing solution for your business can depend greatly on the size of your business, the number of financial transactions you run monthly, and the needs of your customer base. If your business sells products, then you are more likely to depend on cash or credit card payments. On the other hand, if you are selling services, you might have a different set of needs when working with an online payment processor.
The owner of a small or medium-sized business (SMB) understands that performing the required day-to-day financial tasks is a time-consuming burden. All these processes need to be done professionally and in a timely manner, to ensure quick payment and steady cash flow. In addition to processing client payments, you have other financial responsibilities to your customers, such as quarterly or annual tax information, receipts and expense accounts, and all with follow-up notices.
This is where a billing and invoicing solution can simplify things for your business. Their sole purpose is to help your operation succeed, keep track of your sales, your billing, charges, and payments. They should also help you keep track of client payments received and owed, plus keep all this information conveniently noted within your customer's account detail.
Interestingly enough, many small businesses still maintain and prepare all their invoices and records the old fashioned way, in spreadsheets. However, the work smart, not hard technologically advanced businesses invest in an advanced invoicing and billing solution, to do the heavy lifting for them.
What is Billing
If you've ever bought something from someone, then at the end of the transaction you received a bill. A bill is a document of the transaction that the seller presents to the buyer, which states the amount of money or payment due to the seller.
In the business world, terms such as billing and invoicing are used freely. Many think these terms mean the same thing. We are here to clear up this misconception.
Though they have some similarities, in practice there are crucial differences between invoicing and billing.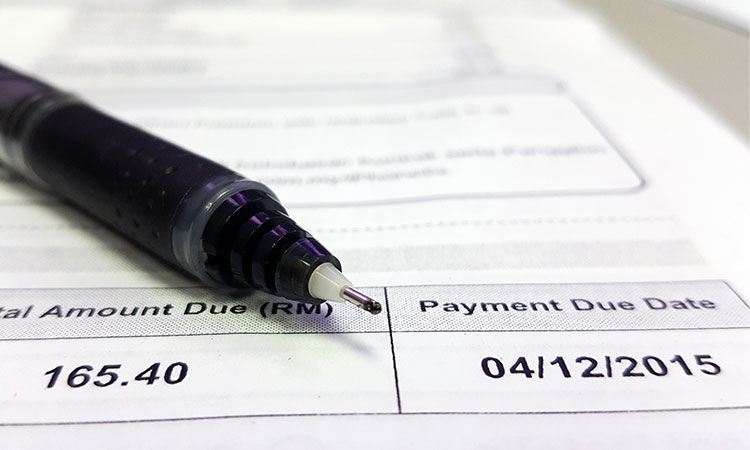 First, let's look at the term billing. A bill as mentioned above is the document that is issued when one party owes another party some form of funds for a yet to be delivered service or product.
In this scenario, Company A orders supplies from Vendor B . Before filling the order, Vendor B issues a bill to Company A . Company A must pay the bill to cover the cost of the supplies.
Bills are usually paid immediately and upfront. Like at a restaurant, once you're done with a meal, you'll ask for a bill that you must pay right away, before you leave the dining establishment.
What is Invoicing
Differently, when a company sends an invoice to a client, they usually are extending credit, that is to say, the payment can occur after the customer receives the product or service. For example, in the restaurant you don't say please send me an invoice, but you can say exactly that it some business transactions.
Invoices are legal documents that are sent to customers displaying the amount of money due to the products or services that they have received or were provided by the company. On the document, the payment terms are displayed according, showing the timeframe that the customer has to pay for the goods or services they received.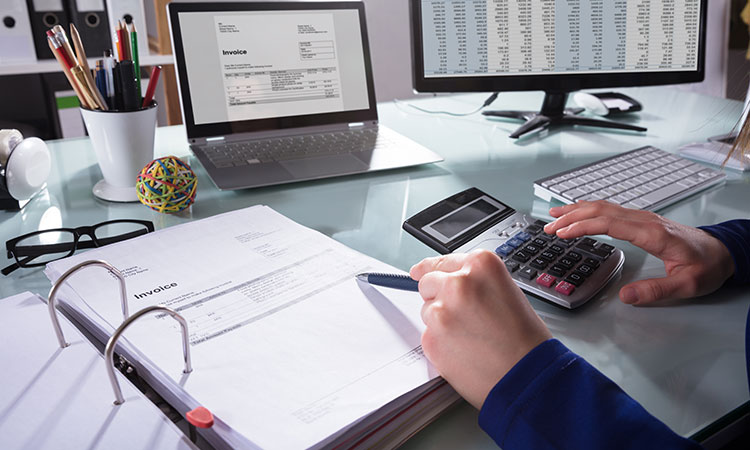 A document that lists yet to be purchased goods, their quantities, descriptions, and prices are referred to as an invoice. Invoices indicate that goods should be delivered to a customer. Receiving a good from a vendor in exchange for payment is called a bill, while the process of requesting payment following the delivery of the good is called an invoice. In other words, billing is payment, while invoicing requesting payment.
Key Features of Billing and Invoicing Software
Now that we've talked about the difference and similarities in billing and invoicing, it's time to take a look at the key features that one should look for in a billing and invoicing software. Apart from managing your invoice and billing tasks, it should also be able to:
Reduce late payments – your chosen software or platform should help keep your account receivables on track. If you choose a software solution that helps you manage your client data, scheduling, communications, and payments processing, it should help improve your profitability.
Reduce missed payments – if the platform or software you picked accurately monitors and tracks you're billing obligations, it is less likely that you will miss collecting a payment, reducing your negative cash flow risk.
Improve and maintain the reputation of your brand – your clients are more likely to pay on time when they know they can do so safely and securely. Being able to place your logos and designs on your invoices with customization options improves the image and look of your documents and invoices.
Help automate your financial and accounting processes – the right solution for your business can help streamline your processes by automating important financial tasks. This can help you cut costs for your business and save time on repeating long and tedious processes and follow-ups. Cash flow will likely increase as more invoices are paid by their due date, and better communications with your clients will help reduce their accounting concerns or issues.
Avoid fraudulent activities and improve security – a favorable billing and invoicing solution is one that will help protect your information, data and your business, as well as that of your clients. This means keeping their information and yours away from hackers and prying eyes. A solution should offer security features that ensure that the billing is done safely.
When considering the right invoicing solution, although there is a wide variety of terms and features they should all include the following:
Custom Invoice Creation – If branding is important to your business, look for the ability to create professional and clean invoices, preferably with the option to bring out your brand and help promote your reputation. It should also allow you to extract and use the information from timesheets, customer records, and projects.
Customer Record Creation – Without customers, there is no business. In this case, your invoice solution should have the ability to create and hold customer records, summarize them and keep their personal and purchase information where you can access it easily. There should be an option of attaching relevant files into the database which should preferably have a search and filters to sort through the data with ease.
Credit Card Processing – Give your clients the option to pay by credit card to help save you both valuable business time. Credit card processing should be done securely and customer data should be kept safe. There should be the option of recurring billing and auto-billing of credit cards so that payments will not be missed either by you or your client.
Invoicing Templates – The look of your invoices and bills is as important as the information that they hold. Your solution should offer a library of invoice templates that you can use, edit or customize. They should look clean and professional and should serve to help keep your billing and invoicing accurate and prompt, which is key to brand building and recognition.
Multiple Currency Options – If you are dealing with an international client base, your software architecture should be able to accept payments in multiple currencies, and also issue receipts, and even manage taxes from different regions.
Send and Receive Information – Quickly send quotes to your customers directly from a centralized database where their information is stored and easily accessible for future orders.
Payment, Invoice and Tax Reporting – Reliable online invoicing software should package all your reporting into a single system. You should be able to do all this within the system without having to transfer, add or summarize any of the information.
These are just a few of the features that a billing and invoicing system should offer you. Now let's discuss how this type of system can help your business.
Business Processes Support
Whether a business is new or considered an SMB, it is typical for the owner or a single, trusted staff member to handle the accounting. This means that all the financial baggage is on the back of the business owner, which can be extremely stressful. But if you have billing and invoicing software it can remove much of the hassle. There are many ways in which it can help with simplifying business processes.
With a billing and invoicing system , you are given the freedom to create and customize your invoices as you see fit. Most of the platforms and systems used today are easy to use and can be accessed and handled from any device, whether it's a desktop, mobile or tablet. In the past, accounting systems required the user to be tied down to an office and internal network to securely perform all these accounting tasks. Updated platforms allow for the freedom to access information from anywhere and even allow for the personalization of invoices, to reflect your brand.
Traditionally, invoices had a consistent monotonous design that was printed as is, without the possibility of alterations or customization. Using a new billing and invoicing platforms allows users to build their invoices from scratch, customize and fill them with all the required details that fit the needs of their clients and their own business, such as quantitates discounts, customer details, supplier's details, etc.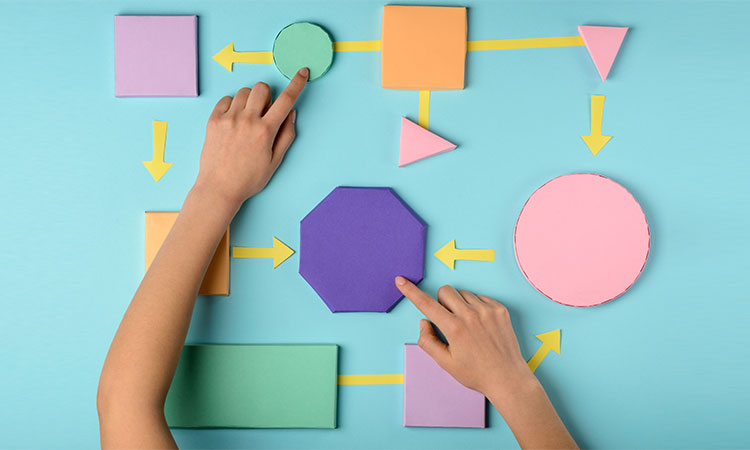 If you're not the creative type, most of these platforms offer readymade templates, to simply upload your business logo and fill in readymade fields. Others will allow you to edit the elements of your invoices and add your company details and branded logo treatment. Advantages also include the ability to import customer information from a past invoice and populate the fields without having to do it manually.
Some platforms allow estimates to be converted into billed receipts, once the transaction has been completed. Then the vendor can send it to their customers, or even notify them that the invoice is ready and that they can download it from a portal online. This leads to automation, where invoices can be sent to clients on a recurring basis when there is a long-term contract or commitment,
With an online billing platform, entrepreneurs are given the option to configure their billing and payment process. There is no need for any additional set up and they ensure secure and convenient payment processing. The best part is that with most online billing platforms, you can create an online client portal where your customers can deposit their payments directly to you for immediate processing. Plus, you are offered the freedom to accept multiple foreign currencies, a variety of payment options, and accept their payments from any device.
Invoicing platforms give you the additional advantage of managing and processing your payments with easy integration with any online payment processor or platform. These platforms can take nearly every payment type, and process credit card payments. They have options of multiple currencies and languages, adjustments to suit the location of the client and even tax adjustments.
Finally, what makes these platforms so useful and efficient is theirreport generation. Users can generate a variety of reports with this software to help track and manage their finances and forecast any upcoming expenses. Reports can be generated automatically, on a weekly, monthly or annual basis and can be sent as emails or exported as PDF files. These reports are then ready to be shared, analyzed or managed in whichever way the user sees fit. This way business owners can see which invoices are outstanding, the average payment cycle for each account, and which clients pay on time or are usually late. All your records, transaction and databases are handled by the software and you can get detailed information in real-time.
Cash Flow Tracking and Management
Cash flow is considered the heart of most businesses, it reflects finance management and can determine the difference between a business succeeding and failing. Having a positive cash flow on hand is the aim of every business, especially a new one, just starting.
When a business has an excess of cash on hand or positive cash flow, this means that all the human resources, suppliers and business members will be compensated when expected. If there is money left over, it is then possible to invest it in the business to improve its services and working space, increasing the value of the business.
Of course, if the cash flow is negative, this is a good indicator that the business is not thriving and that there is the possibility of falling into debt, being late for payouts and driving the business further into the ground.

No matter business size, cash flow is important. Even SMBs require an integrated accounting system for managing their finances. A well-organized system can help reduce time on generating reports, analyzing and making decisions reactively, rather than proactively.
There are a few options for managing billing and invoicing, such as online billing platforms or applications that have integrated accounting systems. They will handle your payables and invoices for you while tracking your cash flow and monitoring your inventory. When necessary they will generate the necessary reposts and even help manage your customer billing support from one single source.
However, if you do decide to use an online billing platform, you need to adopt certain tactics, like running weekly cash flow statements. When you're investing in your business from the start, there will be expenses as well as hard-earned rewards for the work. All these transactions need to be tracked regularly, or better said managed, to make sure that there is a positive difference between the two, or at least a breakeven at the beginning. This is where you must pick a billing system that can handle cash flow management.
The first step to tracking or managing your cash flow is having a consistently updated cash flow statement. As mentioned above, the difference between the income from accounts receivables and vendor payments from accounts payable is the company's cash flow. The final income will be determined once all the payments are received, while all the payables will be determined only after all the payouts, including supplier and vendor payments, payroll, taxes, and operating expenses are paid. Your bank statement alone will not show you the forecasted inflow and outflows of cash, only a professional cash flow system can do this for you.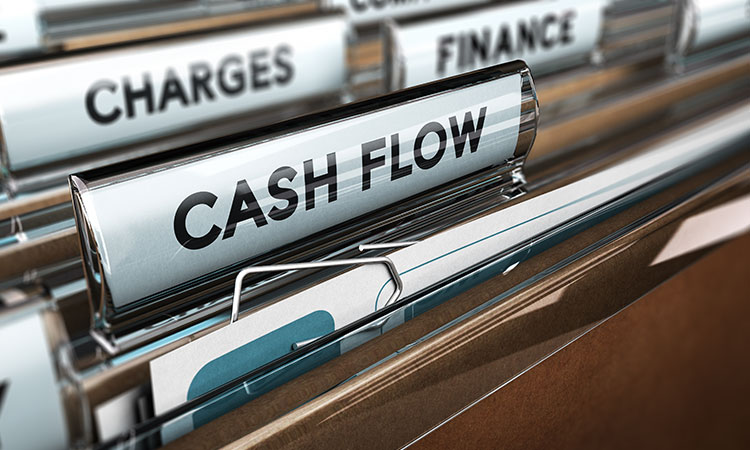 These forecasts are referred to as cash flow projections and having them done and assessed once a week is a key factor in projecting the financial success of your business. Knowing these projections makes it easy to see if there are any potential problems, or issues that might arise soon, and indicate actions that can be taken to prevent them. From cash flow projections you can determine upcoming rent, inventory, salary, taxes, and all other expenses, and with a billing system, all this can all be calculated for you, as a recurring expense and you don't have to input it over and over again.
We can all agree that accounting and cash flow calculations and analysis are not fun, but they don't need to be problematic. This is a fundamental part of any business and needs to be monitored and managed constantly. If you find yourself struggling with your finances, it's time to look into billing software and platforms to help take the stress and workload off you.
Integration with Accounting Systems
Running a business is difficult enough without having to do all the finance and accounting paperwork yourself. Having an integrated accounting system means that all the accounting functions will be in a single place in one application.
Integrated accounting software allows users to have all their data in one location, which means that they don't have to reenter it, over and over again. Utilizing a software solution to handle your calculations greatly reduces the chance of human error as well.
Most accounting systems are standalone applications that can be integrated with other systems. In this set-up, information can be exchanged easily between the systems and updated in real-time.
With integrated accounting systems, information can be exchanged between your accountants and team members, keeping your team up to date and aware of the company's current financial information.
Without an integrated accounting system, all processes would need to be done manually, from inputting data, to analyzing, generating reports and then sharing it between team members. This makes the decision-making process very cumbersome and time-consuming. Worst of all, the chance of human error increases.
CCBill Tip
CCBill provides a comprehensive, automated recurring Billing and Invoicing solution for their merchants and payment processing services for our partners Xero, Ubersmith, inDinero, and WHMCS.

Learn more at https://ccbill.com/industries/business-invoicing
Best Billing and Invoicing Software of 2019
We understand that picking a solution that serves all your finance and accounting needs can be a difficult task. This is why we have examined some independent billing and invoicing solutions and analyzed their capabilities and pricing. Most of these software solutions include data for inventory management and billing processes. Most of them are SAS apps, but there are a few that are cloud-based. Pick the right one for your business, and you are on your way to some powerful accounting.
Intuit QuickBooks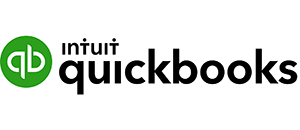 QuickBooks helps you run your accounting online, from anywhere. With QuickBooks, you can manage your bookkeeping through any device and even get access for your accountant, and you can send invoices on the go as well.
Pros
User-Friendly
Loyalty function
Integrated into iPhone and iPad
Cons
Pricey
No hardware options
Few credit card processing options
Slow customer support
Pricing
Free trial option is available, with the starter package from $7 per month. All plans include free mobile app, reports and dashboards, automatic backups, data security, and account access.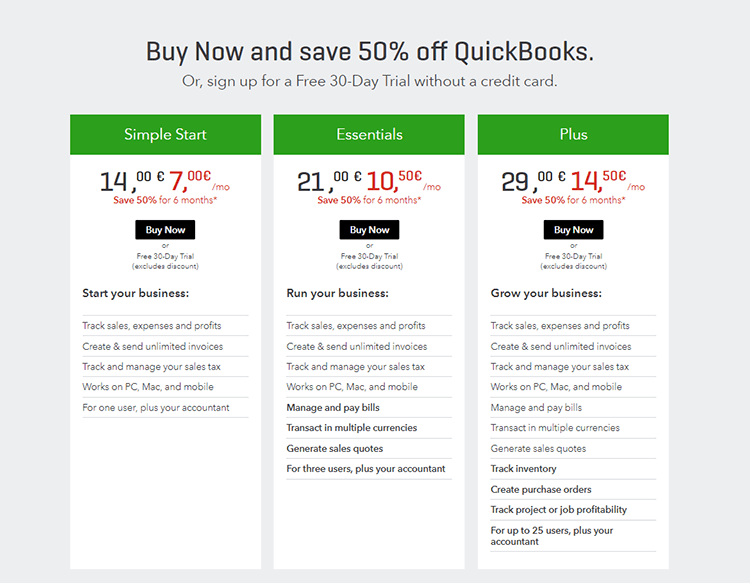 FreshBooks

FreshBooks is a cloud-based accounting software that provides a user-friendly experience. SMBs and Freelancers can easily invoice their customers and clients.
Pros
Tools for team collaboration
Useful add-ons like estimate tool
Time-tracking
Cons
Reports are not advanced
Estimate tool has limited features
Pricing
Pricing plans start from $15 and all plans include, customizable invoices, credit card payments and ACH bank transfers, customer service, estimates, security, budgets, reports, and dashboards.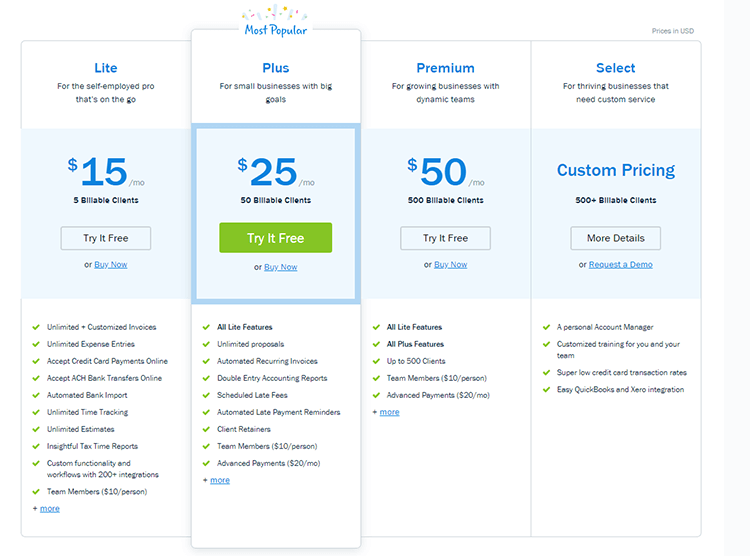 Xero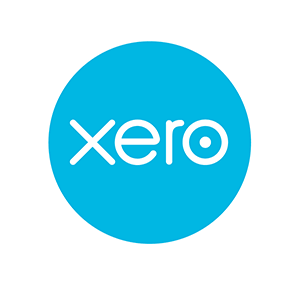 Xero is an app that handles inventory management, payroll and even has user support. It is a double-entry accounting app that helps in the accounting and bookkeeping of businesses of all types. Xero is also a CCBill Integrations Partner Program Business Services partner.
Pros
It's inexpensive
Detailed reports and forms
Inventory tracking
Availability of smart lists
Custom reports
Expense tracking
Online 24/7 support
Cons
Limited availability of Payroll
Some features still in Beta
The mobile app still needs work
Pricing
The starter packs start at $20 per month with two other packages available. There is a free trial for starters. All plans have the option to invite team members, get reports and cash flows. There is an iPhone and Android app available. There are integrations with +700 apps and 24/7 support available.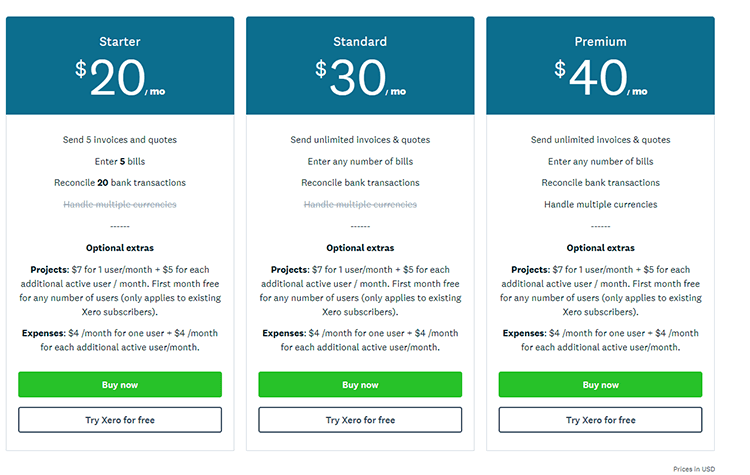 Zoho Invoice

Zoho Invoice is also developed for the SMB market and is an intuitive billing solution. It is meant to simplify online invoicing and help entrepreneurs have more time to devote to other business tasks.
Pros
Customizable invoice templates
Multi-currency support for billing global clients
Ample time tracking and timesheet features
Cons
Inability to integrate with Zoho Inventory
Pricing
Pricing packages begin with a free version and the difference between each is the number of users, the number of accounts invoiced, the types of automated workflows you can create and the Twilio Integration. Also with the $29 per month, you get the option of having a custom domain.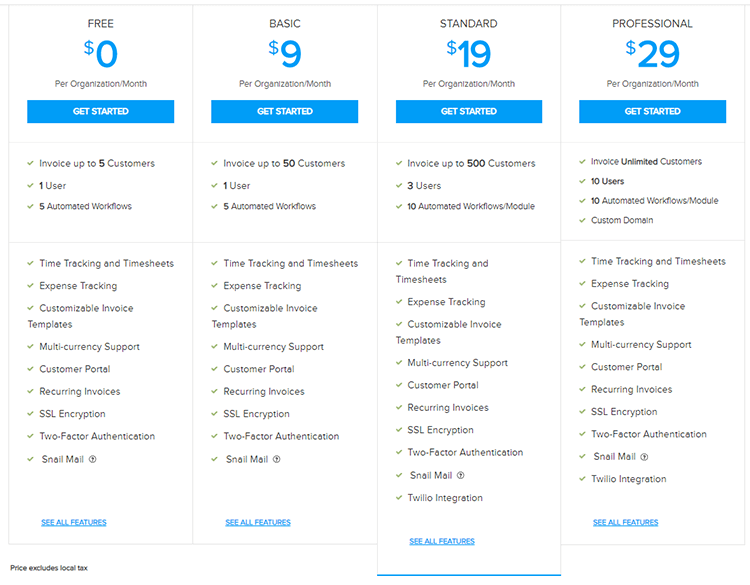 Invoice2Go

With a new look and a fully functional mobile app, Invoice2go lets you create instant estimates, and gets you paid quickly. With your mobile phone, you have access to your invoices on the go.
Pros
Excellent mobile app
Customizable invoice options
Available consumer support
User-Friendly
Cons
Features and integrations are limited
There are no live bank feeds
Pricing
Even though the packages are priced and billed annually, users are given a 14-day free trial to experience the features offered with their subscription. This is a great opportunity to see whether Invoice2go is the best option for your business.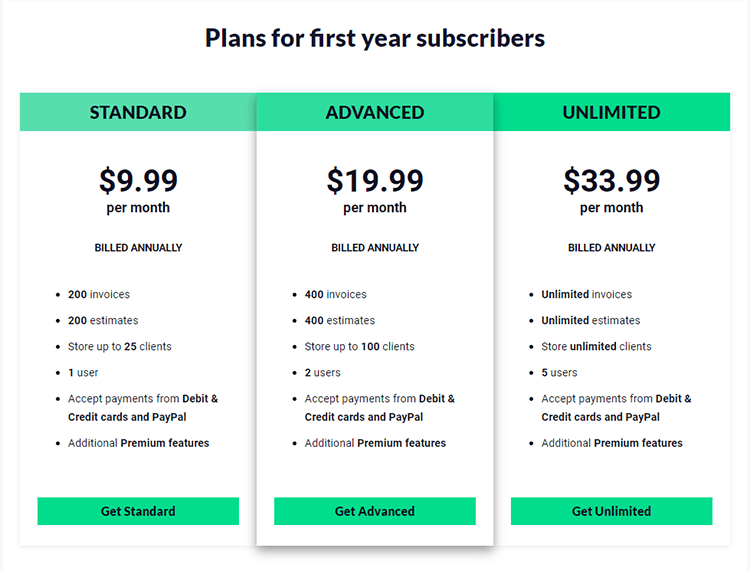 Sage Intacct

Sage Intacct helps businesses automate their accounting tasks through a scalable and flexible software that increases productivity and reduces time spent on tasks. It is also fully equipped with information available to help use its system.
Pros
Ample reporting tools
Contains a collaboration tool to help communicate with team members
Multi-tasking options on one screen
Cons
Having custom reports made is time-consuming
It takes time to get used to its features
Pricing
Pricing is only available by contacting the Sage Intacct sales and based on the requirements of the organization.
Wave

Wave is an accounting software built for small businesses. It helps business owners track income and expenses, modify and send invoices, and scan receipts from anywhere from your mobile.
Pros
Free
Numerous features available for small businesses
Brilliant invoicing management
User-Friendly
Multicurrency
Payroll – with this option you may incur fees
Cons
No dedicated features for time or project management
Not quite developed as a mobile app
Pricing
Wave is free to use app for freelancers and small businesses, it does, however, have certain fees when using payroll.

Tipalti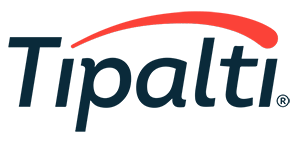 Tipalti helps automate accounting and finance by offering an accounts payable solution. It helps reduce the supplier payments workload up to 80% and all without needing to add another AP resource.
Pros
Provides features that support all company roles, locations and brands
Built-in API
Global payments and invoice workflow automation
Supplier Management
Early payment functionality.
Cons
Integration to systems, such as Intacct and Workday, are still not available.
Pricing
The Tipalti platform monthly fee starts at $299 per month and grows with your business. As your business starts requiring more features and becomes more complex the Pro and Elite options are there to help meet the needs of your growing business.

Invoicely

Invoicely is designed to help with the financial and accounting needs of small businesses. It is free, simple and secure. Users can expect to find all their finances in one place, with the option of customizable reports. Users can accept online payments with different payment gateways and even access them on mobile devices. On top of this, users can track time and expenses, all with a push of a button.
Pros
Intuitive design
User-Friendly
Time tracking feature
Many options even on the free version
Supports multiple countries and currencies
Provides useful reports
Cons
No customization for the free version
Time and mileage tracking is difficult
Pricing
Users are encouraged to begin with a free plan, with which they are provided with unlimited invoices, they can bill their clients in any currency, accept online payments and support multiple businesses.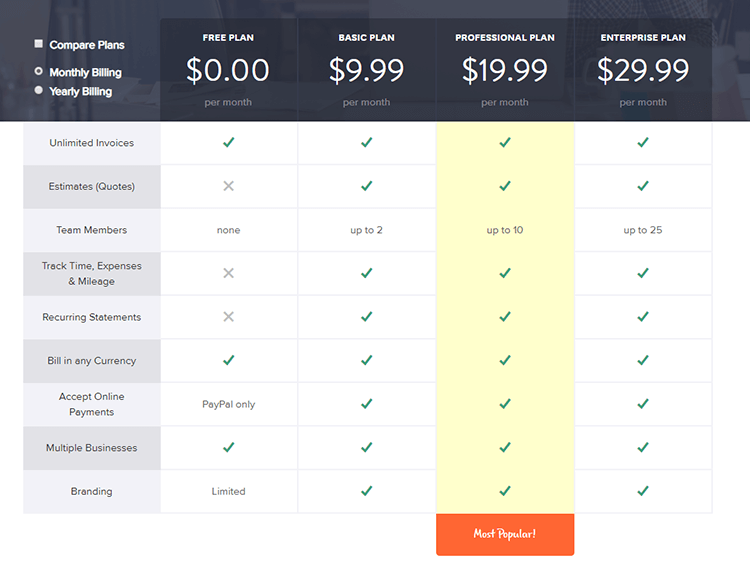 And.Co

And.Co is a tool produced by Fiverr and is an invoicing tool designed for freelancers. Because of their target, they offer limited big business features, however, it does offer great tasks and time management options.
Pros
It's free
Customization of invoices is available
Includes timer
Can create a detailed contract or proposal
Cons
The only support available is through a chat that does not work on weekends.
Customization of invoices is limited
Pricing
Whether you choose the free of Pro version, you will have access to proposals and contracts, invoicing and payments, expense and time tracking, reports, and tasks.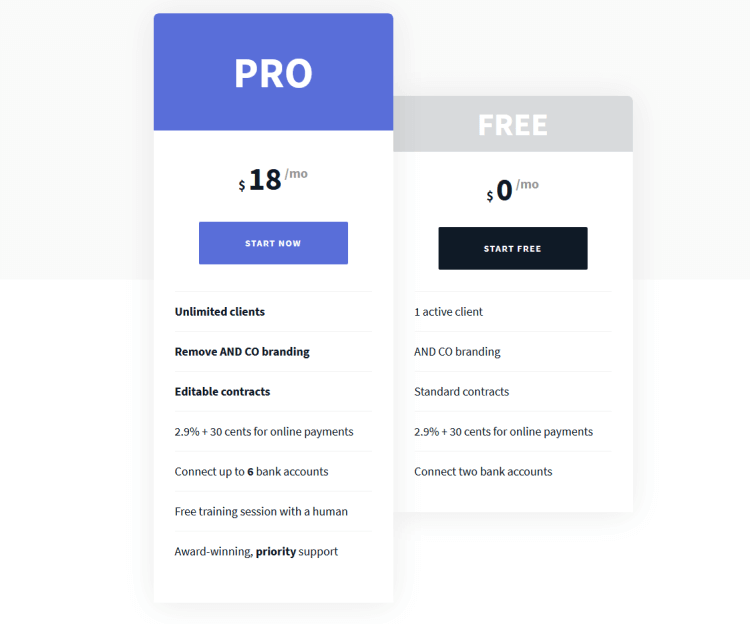 Invoice Ninja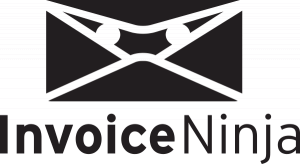 Invoice Ninja is the self-proclaimed leading free open-source online invoicing app for freelancers and businesses. It was built to serve freelancers and entrepreneurs, providing a complete package or suite of invoicing and payment tools. Its key features include branded and secure invoicing, automated admin options, time-tracking tools, security and consumer support and everything happens online!
Pros
Free SaaS pricing plan
User-Friendly
Numerous payment gateway integrations
Consumer support
Brand-able invoice templates
Free open-source software
Cons
Inadequate reports
No records
Developer needed for self-hosting
Pricing
What makes Invoice Ninja so popular is it's free SaaS pricing plan with all the advantages of a fully functioning billing and invoicing system.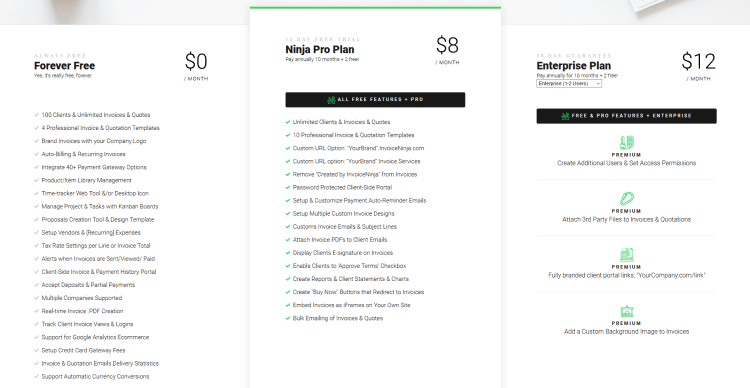 Picking the perfect Billing and Invoicing Software has never been easier with the plentiful choices available on the market. Once you've identified the accounting needs of your company, picking the right software to help take the load off your plate should be a breeze.