ACH payments and eChecks (electronic checks) are similar forms of electronic funds transfers (EFTs).
They're typically used by organizations and individuals for recurring payments. These include mortgage installments, utility bills, subscription processing, rents, salaries, and any other accounts payable and receivable.
This ultimate ACH vs. eCheck head-to-head comparison will help you understand the similarities and differences between these two payment methods.
eChecks vs. ACH: Quick Overview
In the table below, you can see the key differences between eChecks and ACH transfers:
| Category | ACH | eCheck |
| --- | --- | --- |
| Geographical limitations | US only | No territorial limits |
| Security & safety | Closely supervised by the NACHA | Cleared by the NACHA |
| Money transfer fees | Fees aren't charged for paying utility bills, or for peer-to-peer (P2P) payments. For business entities, fees range from 0.5% to 1.5% per payment | $0.20-$1.50 per eCheck transfer on average |
| Transaction speeds | 2-3 banking days | 2-5 banking days |
| Payment initiator | Either payer or payee, depending on the type of authorization | The check owner |
| Common uses | Used by organizations making batch and recurring payments, as well as by individuals for P2P transfers | Recurring payments |
ACH Explained
ACH is a standard US electronic funds transfer method for making payments between individuals and organizations. ACH transfers aren't completed automatically from one bank account to another, but they're monitored under the watchful eye of the National Automated Clearing House (NACHA).

In every ACH transaction, there's an originator and a recipient. The originator's bank sends an ACH transaction to the NACHA. The NACHA checks if all the payment data are in order.
When it approves the request for the ACH transaction, the recipient's bank receives the request. After that, the money is paid to the originator's bank account.
ACH Direct Deposits vs. ACH Direct Payments
ACH transfers are divided into two main categories:
ACH Direct Deposits. Transfers made electronically by business entities or governmental bodies to a customer's account, like workers' salaries, expenses reimbursed by employers, tax refunds, or benefits paid by the state.
ACH Direct Payments. ACH payments sent by a business entity or individual from their account to the account of another person or organization. These include loan installments, rent payments, utility bills transfers, and other similar recurring payments.
For both types of ACH payments, the receiving party needs to be authorized by the paying party to debit or credit their account for the agreed amount of money.
An ACH credit is when money is paid to your account. An ACH debit is when money is paid from your account to another individual or organization.
eChecks Explained
Electronic checks are digital versions of traditional paper checks. In the last few years, they've replaced their print counterparts for the following reasons:
Lower production costs. Electronic checks incur no printing costs and users don't have to fill out any paper forms.
Improved security features. They're protected by protocols securing electronic payments.
Higher convenience. Employers and business organizations, in general, like eChecks because they can use the direct deposit system to pay their employees and other business entities.

ACH payments and eChecks are often used interchangeably because both electronic payment methods are carried out via the ACH system.
However, the term 'eCheck' is used when we're talking about 'direct debit', as well.
For instance, when an individual or a business wants to make a payment to an organization, they can use eChecks. Before completing the payment, the person needs to authorize the organization in question to transfer money from their bank account to the organization's account via an eCheck.
eCheck payments are always launched by the payer. The principle is the same as with paper checks: a paying party writes a check to another individual or organization which authorizes that entity to debit the payer's account with the amount stated on the check.
1. Security and Safety
Both eChecks and ACH payments are highly secure electronic transactions. In the US, they're controlled by the NACHA.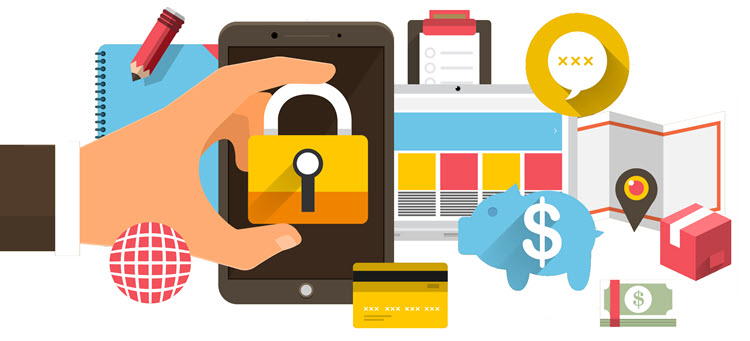 There's no equivalent of the NACHA on an international level.
In other countries, eChecks are supervised by relevant ACH systems and carried out by various organizations that form this international network of connected financial institutions.
2. Costs and Fees
There are usually no fees tied to ACH transactions for paying utility bills or carrying out payments to other individuals from a bank account.
There are some fees for business entities, though. For instance, when a company is paying out salaries via ACH, it is charged between 0.5% and 1.5% of the total amount of money in a single batch.
Fees for eChecks range between $0.2 and $1.50 per transaction. Bear in mind that fees for international eCheck transactions usually differ from those for national payments.
3. Transaction Speeds
ACH payments are sent out by banks only three times a day in batches. Also, it takes some time for the relevant ACH platform to verify the payment data. It usually takes 2-3 banking days for ACH transactions to be completed.
The clearing process for eChecks depends on the complexity of procedures between the relevant providers of electronic transactions. It typically takes between 2 and 5 business days for funds to reach the recipient's account when transferred via an eCheck.
4. Arranging a Transfer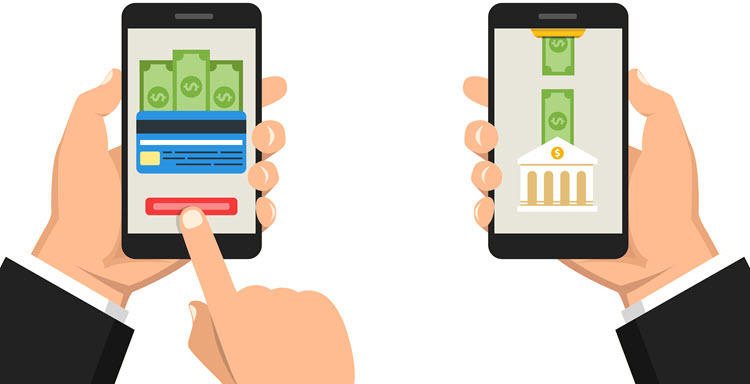 Sending ACH payments
When sending an ACH payment, follow these steps (given that the recipient is eligible for ACH transfers):
Launch a payment procedure via your bank or a payment processor.
Provide your standard personal information.
Enter your bank account number and routing number.
Send the ACH payment.
Accepting ACH payments
Finding an ACH payment processor.
Setting up a merchant account providing the following details:
- Employer Identification Number (EIN)
- Expected processing volume
- How long your business has been active
Specifying client's payment details, including:
- Bank account number and routing number
- Date and amount of the ACH transfer
- Whether it's a single transfer or a recurring payment.
Obtaining client's authorization.
Sending the ACH form to the payment processor.

Waiting for transfer completion.

Sending an eCheck
When you're sending an eCheck, the recipient will send you an online payment form. You'll need to fill it out with the following information:
Name
Bank account number
Routing number
Amount of money
Processing an eCheck
Processing eChecks includes the following steps:
Asking for authorization. The organization needs to request authorization from their client to cash an eCheck. It's usually done through an online payment form.
Preparing the payment. Upon receiving authorization, the organization enters the payment data into their payment system or adds them to the recurring payment schedule.
Finishing the procedure. After checking the payment information, the organization launches the payment procedure via their payment software or directly via an online payment processing tool.
Waiting for the approval and transfer. When the NACHA (or any other ACH platform) approves the payment, the funds are transferred from the client's bank account to the bank account of the organization in question.
5. Limitations
ACH transfers are limited to US transfers only.
There are no geographical limitations to eCheck transfers.
6. Common Uses
Both ACH payments and eChecks undergo a similar procedure. ACH platforms supervise and approve both payment methods.
eChecks are more commonly used to make and accept recurring payments, such as monthly rents, mortgage installments, or payments made to suppliers.
ACH transactions are typically used for batching out workers' salaries, peer-to-peer payments, and some recurring payments, as well.
The option you'll use for recurring payments depends on the payment conditions offered by your payment provider or bank.
eCheck Payment vs. ACH Payment: Which One Is Better for You?
Due to their similar nature, it's not always clear which option is better for your business.
Many banks and payment processors even use these terms interchangeably, which adds to the potential confusion.
A safe lane here is to ask your bank or payment processor about the differences in transaction costs and speeds when comparing eCheck vs. ACH for your payment. If there's no difference in fees and speeds, each of these options is fine.
In case there are some differences in clearing speeds, it usually means that eCheck transfers are slower. If so, go for ACH, which will be a less expensive and quicker payment solution.
Since ACH transfers are restricted to the US, go for eChecks for international payments.
Conclusion
Electronic checks serve the same purpose as traditional checks, but without any paper forms.
In the US, both ACH payments and eChecks are cleared by the NACHA. Internationally, eCheck payments are controlled by a network of financial organizations.
When in two minds over ACH and eChecks for US-based transactions, ask for the current differences in fees and clearing fees to make the right choice.