Choosing the right ecommerce platform is going to have a huge impact on the success of your business. It's not going to be an easy decision, especially if you don't know what you're looking for, and how it would benefit your business? Not to worry, we're here to help you pick the right one for your
ecommerce store
. After all, it's not just about picking just an ecommerce platform, it's about picking the best one for your business needs. Consider the features we've listed below and then decide which your customers would prefer.
Top Ecommerce Platforms for 2021
Let's face it, one thing is for certain, there are plenty of ecommerce software and platforms available on the market. Most of these platforms come backed by a large team of software engineers, architects, developers and product managers working behind them to keep them updated so that you and your buyers can use them with ease. What separates most of these from others is the value they bring to their merchants. The aspects we are going to focus on are their popularity, functionality, design, support, ease of use, and pricing. The top ecommerce platforms include, but are not limited to Shopify, WooCommerce, Magento, BigCommerce, and Wix.
Shopify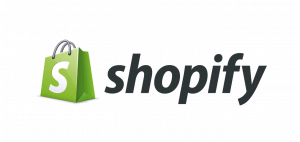 Shopify
 is a web-based application that helps merchants set up their ecommerce quickly. It provides a subscription-based service, and Merchants get a hosting space and can choose a domain name. It's also very customizable and can be altered to fit almost any merchants' sales and branding requirements. Shopify offers product and order management features that are firmly backed up by multiple payment options and customer support. They provide over 100 professional themes, including additional third-party themes. Their packaged website layouts are responsive, which means shopping from any screen is seamless. With Shopify, if your sales are not going quite as you planned, you can offer your customers gift cards or coupons to help drive more interest in buying from your Shopify storefront. Finally, they have useful reports you can use to analyze how your different sales channels are doing. You can additionally edit your store to suit your needs by adding one of Shopify's many apps.
WooCommerce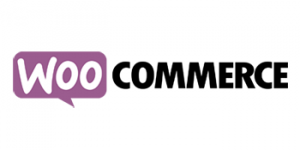 WooCommerce
 is popular worldwide for being a WordPress plugin that helps merchants create a powerful ecommerce store. What sets WooCommerce apart is the fact that it is an open-source solution. Most merchants decide to try this ecommerce platform due to the free options that both WordPress and its plugin WooCommerce provide. Aside from most of its functionalities being free, it's easy to set up and use. The things that WooCommerce does not provide includes your domain name and the hosting for your website. These will lead to additional expenses for you. Using WooCommerce means your business is in safe hands – especially if you choose a premium theme. The newest templates have a security standard guarantee. They have plenty of plugins as well, so if there is anything that you need for your ecommerce store that is and is not provided by the theme you choose, you can always pick and integrate the functionality from their numerous available plugins. The best way to choose the right plugin is to consider the reviewer ratings and comments that are displayed on the apps page. Other than the features mentioned above, WooCommerce has order management, offers multiple payment options, has thousands of themes available, many reports and discount codes and coupons.
Magento

Magento
 is well known to merchants who possess some web development knowledge. This is not a small group of individuals, as 20% of online store owners use Magento. This might be due to its flexible and expandable nature. Many large and growing businesses choose Magento over other ecommerce platforms simply because you can add almost any features to your website that you desire. Magento offers all aspects of marketing. They give ample options on their marketplace for all marketing needs including advertising, CRM, email marketing, marketing automation, SEO and SEM and even content customization. There is also support for account managers, meaning that with Magento BI, there are permission levels for each account type that has access to the website. These include admin, standard and read-only. Read-only permits users to access dashboards and contact support. Standard allows users to create email summaries, view, create edit, clone and share dashboards and create, edit and delete reports. The user also has access to billing and consumer support. Admin is the only account management type that has all the
permissions
. Magento also offers subscription-based services and includes a domain name and hosting for your ecommerce. These services help you get started and quickly support the growth and sales of your business. They provide product and order management as well as multiple payment options. The platform is user-friendly and delivers basic consumer management, with more than 100 professional and responsive themes. Magento has a useful analytics module so you can check on reports and purchase funnels as well as determine your abandoned cart stats. You can also offer discounts and coupons with Magento and sell your products on social media platforms.
Note:
Due to Magento 1 EOL we highly recommend you migrate to Magento 2. Check out our
Magento migration
guide.
BigCommerce

BigCommerce
 is an ecommerce SaaS platform that allows business owners to set up an online store and sell their products. Since it's a subscription technology (SaaS) app, meaning you don't own the program, you pay a monthly charge for using it. BigCommerce comes with customizable templates that help you design your store; you can use it to sell physical or digital goods. They also have marketing features available. These include giving users an omnichannel experience, which lets you sell anywhere, including social media channels. They also provide an abandon cart saver and allow for promotion features. The software is mostly aimed at people with little web design experience, but it also allows for more tech-savvy clients and programmers to modify their digital stores with HTML and CSS. Like all hosted online stores and website building services, if BigCommerce were to shut down or radically change its set of features, you might be in a position to have to move the business to another platform. But unless you're able to develop your online store, you're likely to end up running it using a hosting solution like BigCommerce anyway. The good news is that BigCommerce is one of the more established products out there. They also offer product and order management. as well as multiple payment options. The platform is user-friendly and responsive. BigCommerce has advanced and in-depth reports and even has built-in multilingual support.
Wix

Over the past few years, 
Wix
 has become quite well known, partly because of budget-busting marketing campaigns featuring stars such as Heidi Klum and Jason Statham. Today Wix is one of the largest players in the website building landscape, hosting a whopping 160 million websites. For small businesses, restaurants, online shops, and artists such as photographers and musicians, their visually impressive layouts are most impressive. They are optimized for mobile devices and it is possible to spice them up with one of the many apps on the Wix App Market. Wix offers an excellent drag-and-drop website builder. There are numerous free themes available. Wix offers its web hosting (free and paid) and domain names. The App Market makes additional features such as photo galleries simple to incorporate. They provide a subscription-based service. Merchants get a subdomain and hosting (the domain name is also included). They have product and order management features with multiple payment options. Over 500 templates are available, and they are all responsive. Reporting is available as well as discounts and coupons. Wix has hundreds of apps and even built-in Dropshipping.
1. Popularity
According to
Builtwith.com
data WooCommerce wins the popularity contest with a full 8% over Shopify. That being said, this should not determine what the top ecommerce platforms are for your business. It just shows which is the most used platform, but not necessarily the best one for your business needs. Looking at
Google Trends
we can notice that Wix has been winning the popularity contest. If we consider the regions in which these platforms are most used, we can see specific trends. Shopify is mostly used in North America and Canada. WooCommerce takes on counties like Netherlands, Pakistan, Vietnam, Hungary, and Sweden. While Magento seems to have quite a colorful interest around the globe with users searching for it in Colombia, Israel, Portugal, Canada, and Australia. Finally, Wix, the most searched for website platform has taken the world by storm and is prominent in all continents around the globe.
2. Features
One of the most important aspects of an ecommerce platform to consider is the features that are available to users. Each ecommerce platform offers its own set and these can make the difference between ones that are right for you.
Shopify
Shopify comprises a variety of high-class options including all key and advanced shopping cart features, a website builder, over 1000 professional themes and a full blogging platform.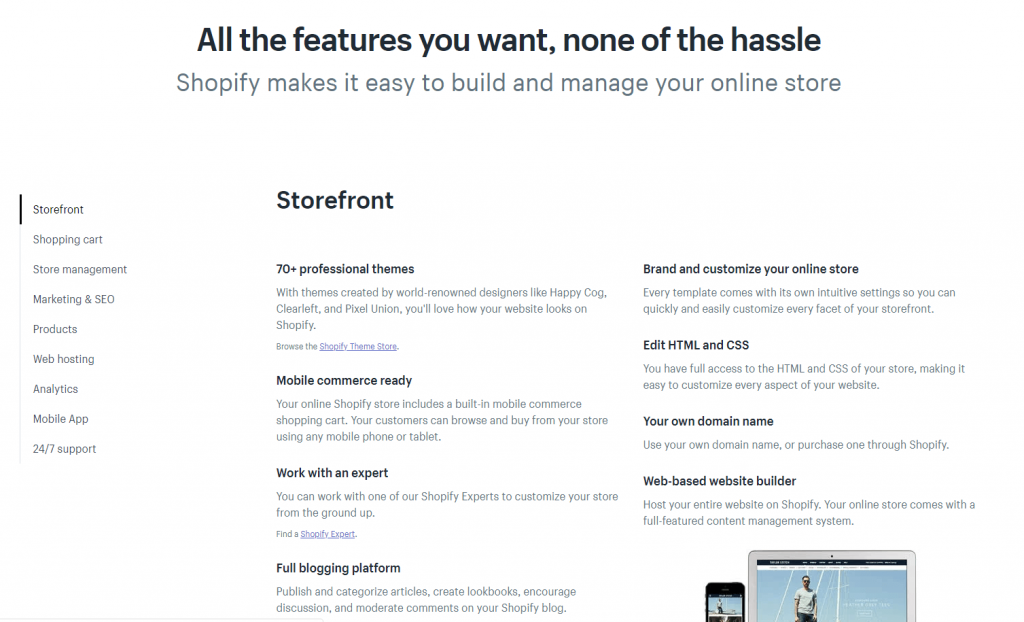 It's responsive and user-friendly on any device. Users can customize the store to suit their branding. You can pick your domain name and get a free SSL certificate. The platform boasts automatic tax service and POS payment options. It has 70 payment processors. Shopify has flexible shipping rates and offers order fulfillment. It can also meet Dropshipping needs. They handle refunds and offer 24/7 support for both merchants and customers. With Shopify merchants can sell their products in multiple languages, create customer profiles and groups, make customized email templates and even handle all their marketing and SEO needs. Finally, they also have their own analytics for any reporting needs.
WooCommerce
For starters, WooCommerce has a modern and clean interface that offers an improved experience for store owners. They provide various integrations, pre-installed payment processors, hosting is also offered along with strong merchant support.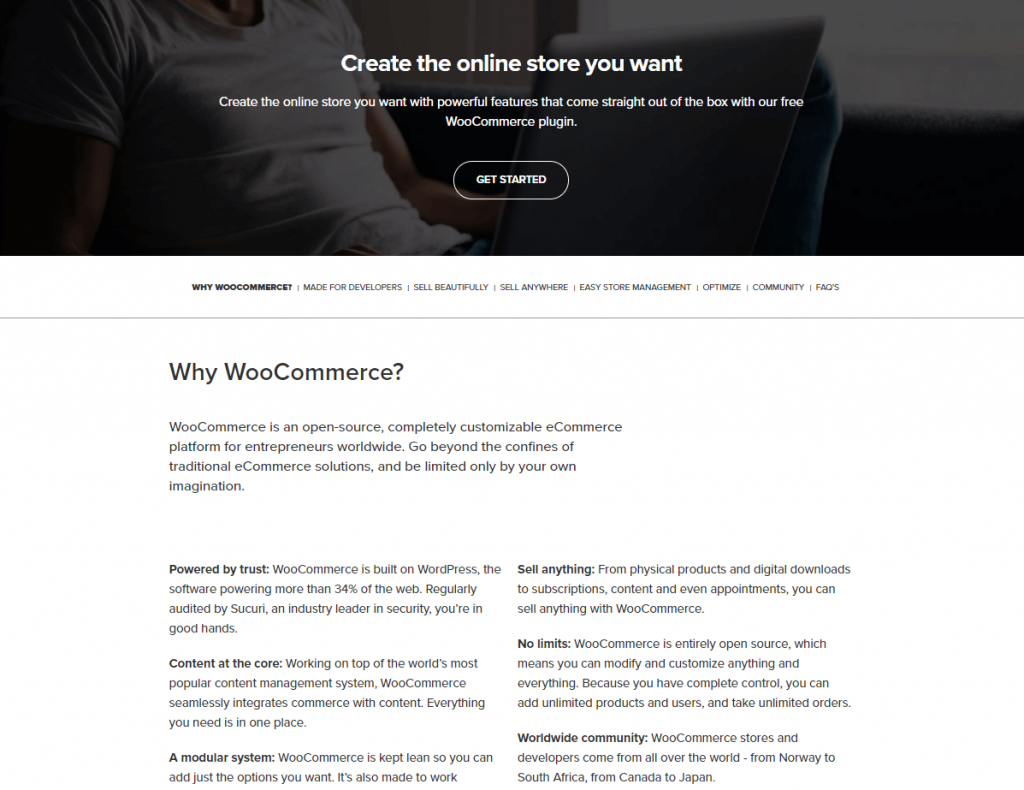 WooCommerce gives you the option of having complete control over the checkout process, including management of currencies, geo-location support, cart behavior, a cart calculator, a simplified coupon system and discount coupons and promotional codes. Their ecommerce platform also offers cool features such as automatic taxes. These tax calculations are custom for each user and can be geo-location enabled. They also provide tax rate definition. Product management is simple with WooCommerce and allows users to add posts, edit pages and assign categories to their products. Adding products is simple with an "add product" option. You can sell both physical and digital products and you have options to control all the stocks and set up promotions. When it comes to shipping, they provide shipping calculations, flexible shipping destinations, shipping prices, and multiple shipping methods. Other than these specific features, WooCommerce also allows for reduced page loading time for your website, search engine optimization, provides product reviews, owner verification, reporting analytics and a dashboard where you can keep track of all of this.
Magento
No other platform gives you the power to create unique and engaging shopping experiences like Magento. Enjoy rich, out-of-the-box features, an unrivaled ability to customize, and seamless third-party integrations like Magento.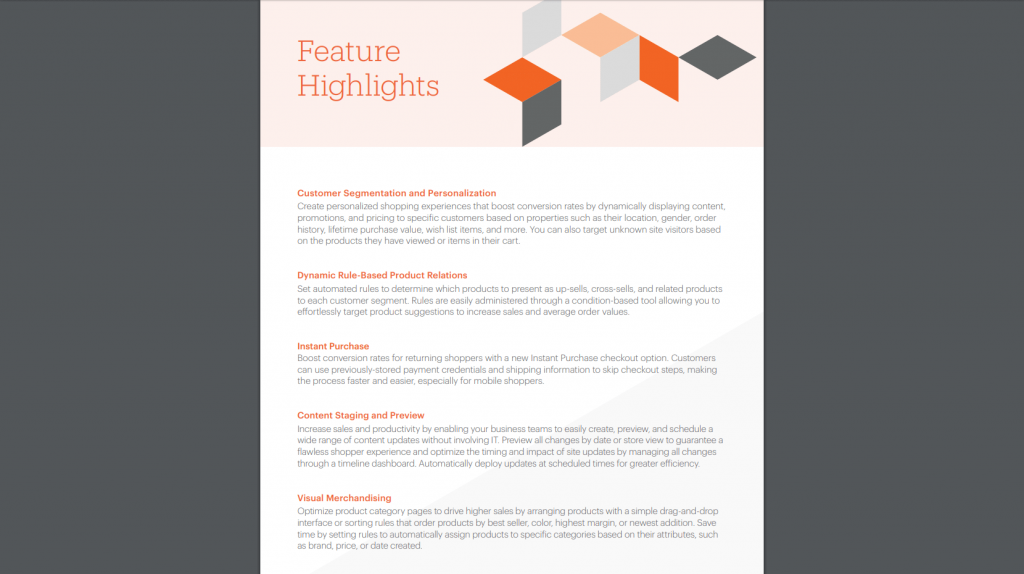 With their ecommerce platform, a global ecosystem of implementation partners, and a vast marketplace of extensions, it's easy to bring your business idea to life. Magento offers a flawless brand integration. You can customize your customer experience and guide them through their buyers' journey. Magento also provides a seamless shopping experience on any platform, using business intelligence, shipping, inventory and order management. Best of all the platform is secure and has numerous themes and plugins in their Magento Marketplace. It includes a shopping cart, customer service, order management, mobile commerce, product management, search engine optimization, marketing and analytics, and reporting. You can even have multiple websites on this platform.
BigCommerce
BigCommerce is a website builder that provides users with a domain name, hosting and a secure shopping cart. There are product catalogs and the possibility of uploading multiple images of your products.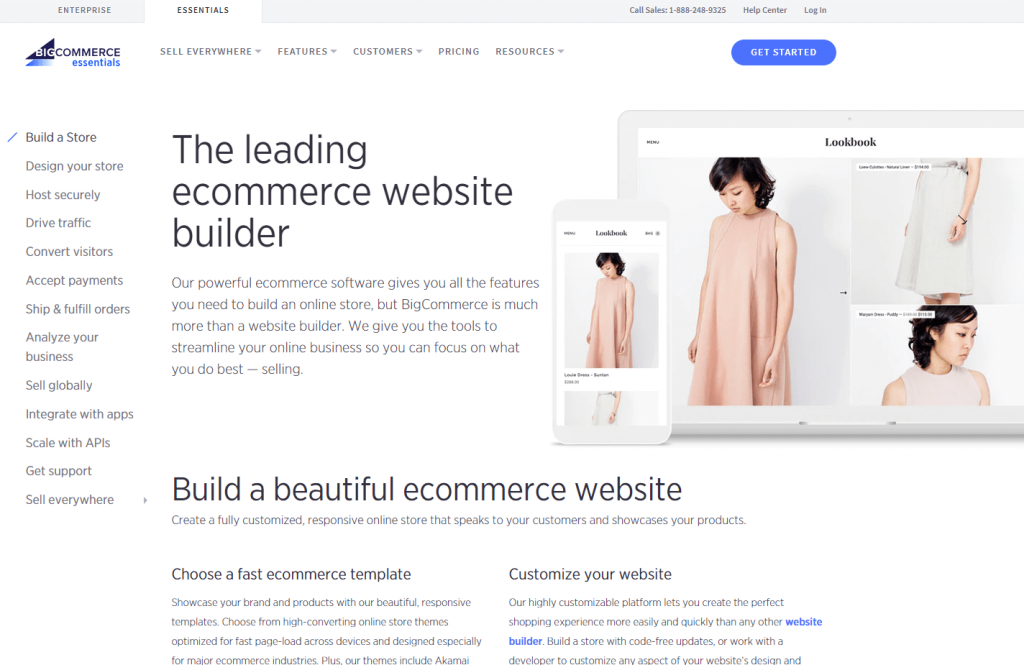 They offer numerous payment processors, and various product options, including product comparisons, product bundling, as well as providing shipping for the products. They provide reports and analytics, and their platform is responsive. It also has and multi-currency support. For marketing gurus, there are marketing tools that include social media marketing, google shopping integration, email marketing with MailChimp, Infusionsoft, and HubSpot. They offer high ranks with SEO, loyalty program integrations, apps, blogs social sharing newsletters and much more. BigCommerce provides options for Dropshipping, warehousing and inventory management. Finally, they have multiple selling options like extended functionality with Facebook Marketplace ability to sell on eBay and Instagram.
Wix
Wix is designed to help merchants create an online store and grow their ecommerce business. It does this by allowing you to customize your storefront, cart and gives you many more options to help your store and support your brand.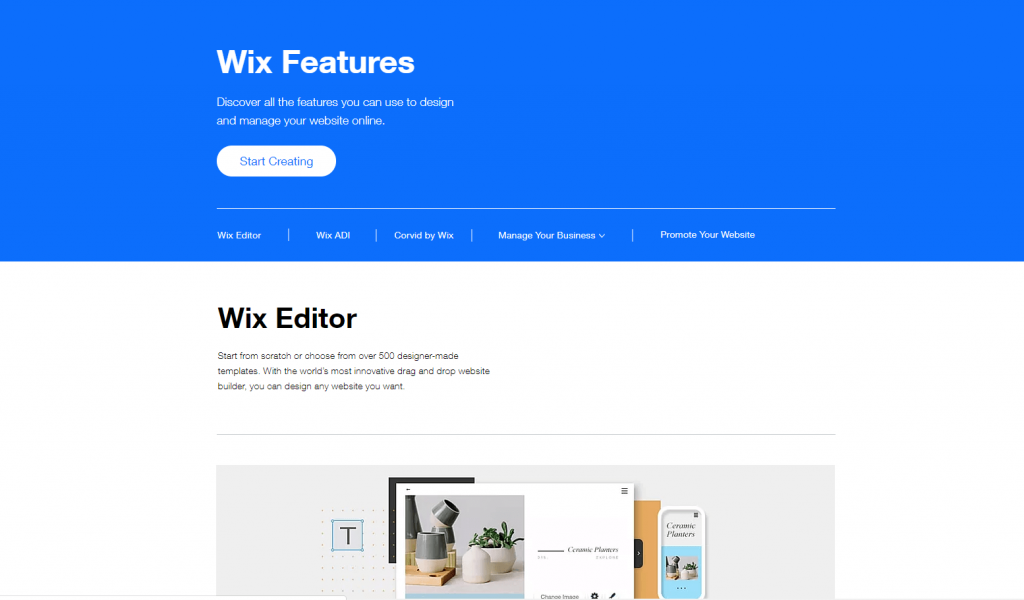 You can sell products on multiple channels including Facebook and Instagram with Wix. If you're interested in Dropshipping, they give you the option of doing so with Modalyst – a popular dropship automation software for ecommerce. Expand your store by offering Dropshipping for over 1000 products and with no inventory costs. All this with an extra option of having your product shipped in 5-7 days. With their secure payment options, your customers can purchase over 40 currencies. You can develop your custom shipping rules, offer international shipping with multiple carriers and even have real-time delivery estimates at checkout. Wix has an online store builder, that is fully customizable, equipped with product galleries and with over 500 templates to choose from. Not only this, but you can provide your shoppers with galleries and collections,
related products
and wishlists.
3. Design
They say first impressions matter, and the design of your website is going to be the first impression for your buyers. If you don't find your
ecommerce
attractive, no one else will either. The design can also be the difference between a one time and returning customer.
Shopify
Shopify has a choice of truly impressive designs for any merchants' needs. This is of course if you have the funds to afford them, as there are only 10 free themes to choose from. A theme won't be a small investment as the prices start from $160 and up, for a single theme.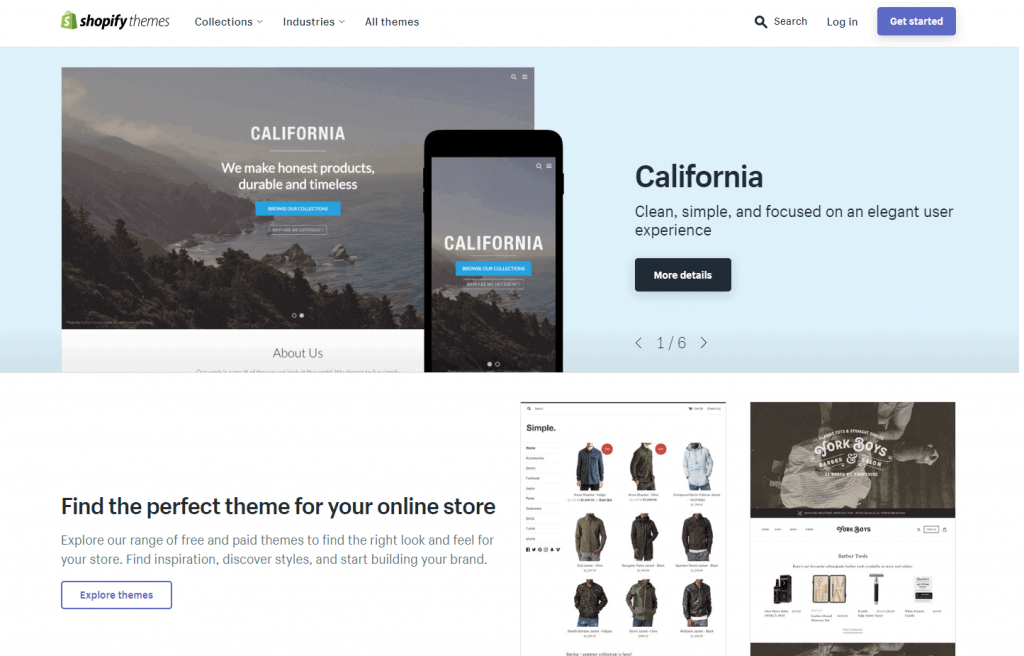 Keep in mind that when choosing, you shouldn't focus on the demo products and images, as these will be changed to fit your store when you upload your high-quality ones. Shopify themes can be edited to suit your needs by changing everything from the images of the products to headers, colors and presets. There are many themes to choose from and customize. They also give you the opportunity of designing your theme if you have experience with HTML and CSS design in case there are additional edits you would like to make on your store. The best part is that you don't need days or weeks to have your website set up. You could start making sales on the same day.
WooCommerce
 WooCommerce is a simple plugin to the WordPress theme that you choose for your website. WooCommerce is then used as a means of inputting information in your ecommerce store. This can be a good and bad thing.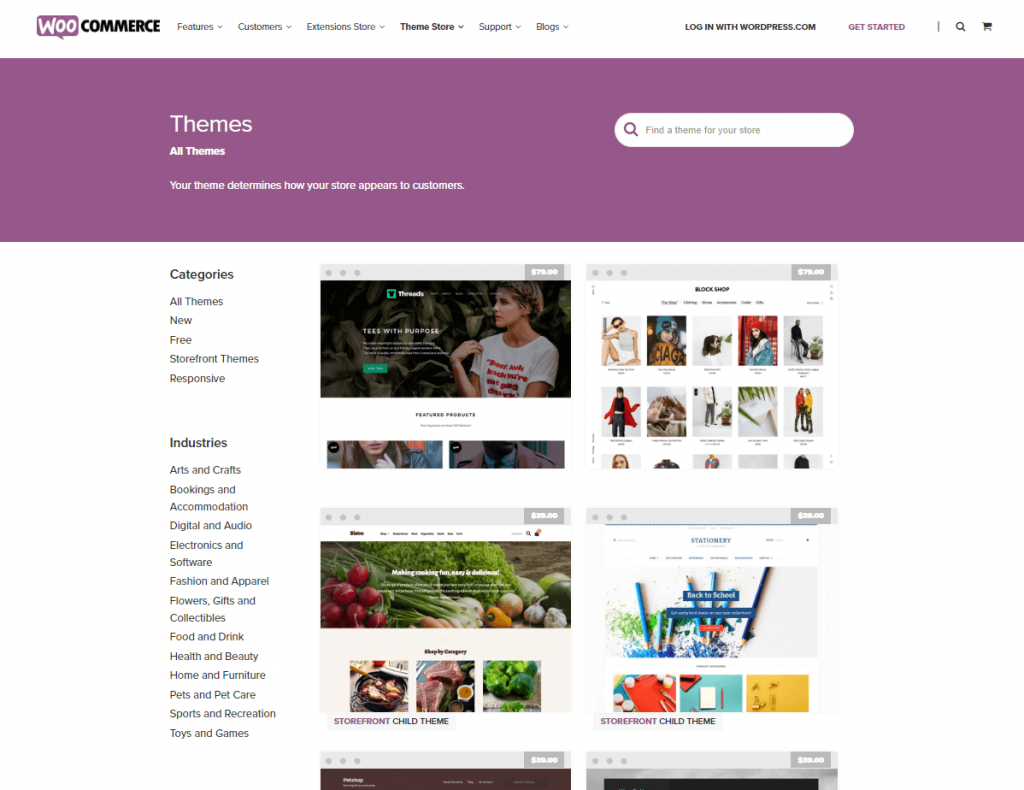 If you already have a WordPress website, the WooCommerce ecommerce store plugin will allow you to keep the theme you already have, so there is no need to change the look and feel of your website. This can also be a problem as some aspects of the WooCommerce plugin might not match and suit the design of your website. This has led to some merchants switching their theme altogether. It should go without saying that because you are introducing the WooCommerce plugin to your WordPress theme, there will be some level of editing required, to help get your store ready to go live. In some cases, this might mean editing the coding of the website as well. If this is your first website, you will want to look for a theme that has good reviews and is optimized for your needs. WordPress has many themes available, many of which are free and are suitable for a WooCommerce plugin store.
Magento
Magento offers various themes through their Magento Marketplace. They have incredible design and edit options for those with coding experience. If not, you can also find pre-built templates in their marketplace that could suit your company. There are even some free ones to choose from.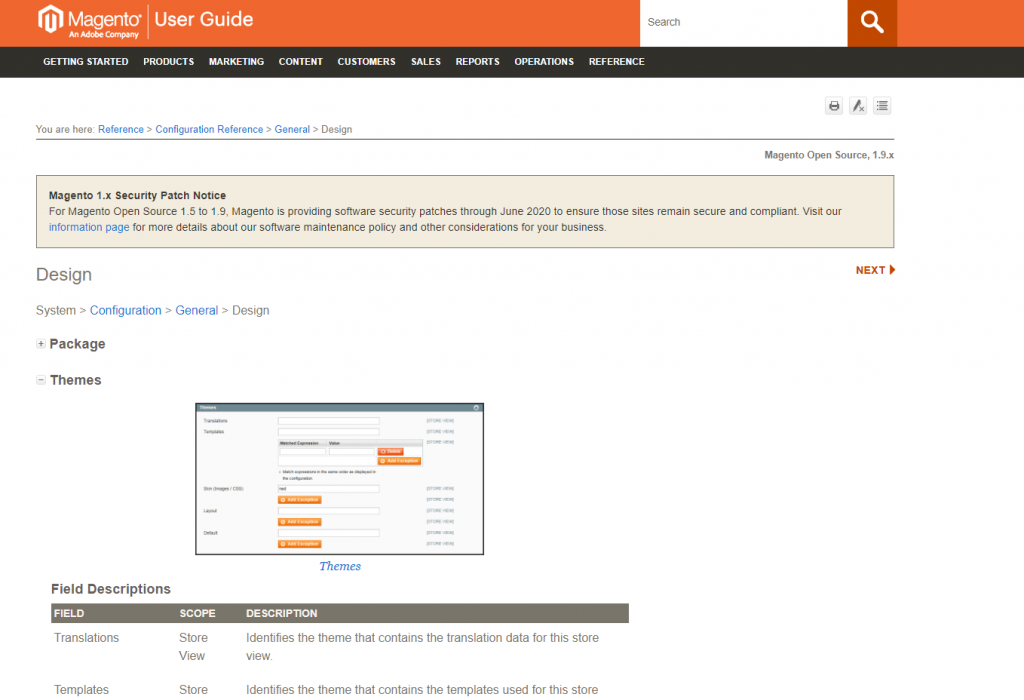 Another option if you are looking for a perfect design, without a lot of customization work is to choose a theme from ThemeForest. But, if you're looking for an ecommerce platform and you love to customize to the very smallest details, then Magento could be your lucky one, as they offer over 5000 extensions, like Shopify and WooCommerce.
BigCommerce
What you get with BigCommerce is comparable to that of Shopify. They offer many beautifully designed themes for your store with little edits that won't take up much of your time.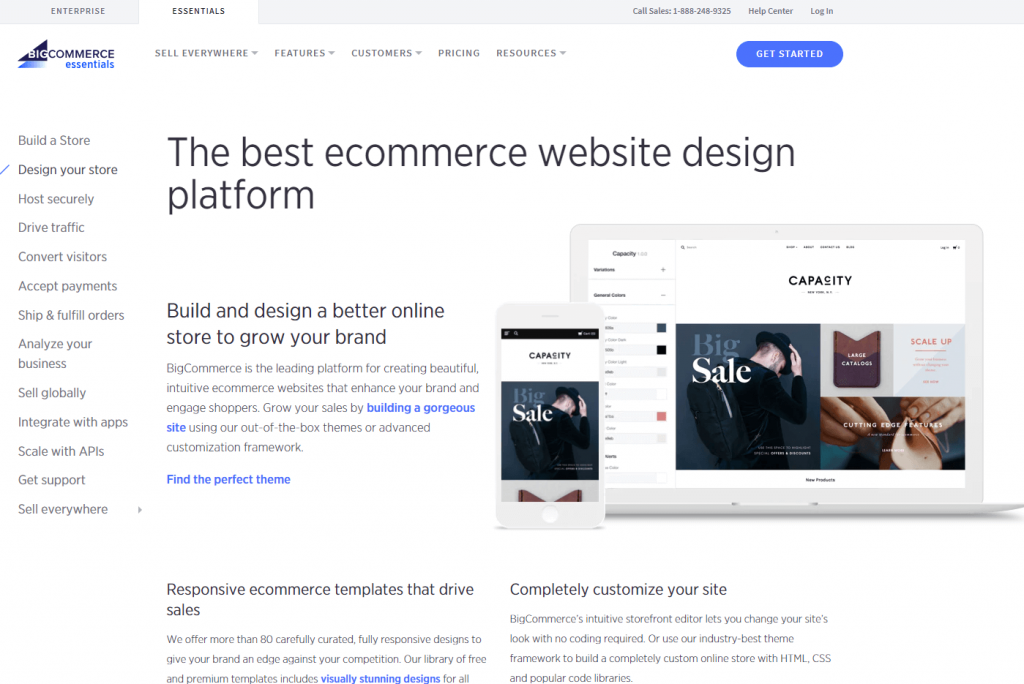 They have multiple themes, but few are free. The price for a theme can start anywhere from $145 and up. However, you get what you pay for and when you choose one for your store, you can freely customize it to fit your liking. You can even adjust the setting and just like with Shopify themes, you can edit headers, buttons, colors and more. To top all this off, all the themes are responsive for mobile and other devices.
Wix
There are over 500 ready-made templates to choose from on Wix. However, not all of them are suitable for ecommerce stores. Not to worry though, because many of the ready themes that are not suitable for ecommerce can also be edited to fit most of the functionalities of an online store.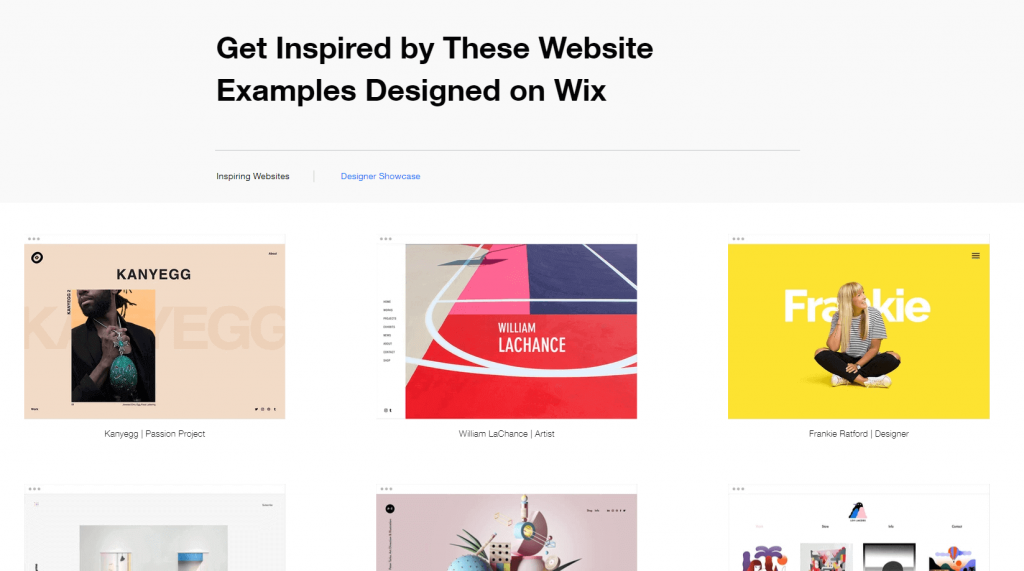 Not only can you find a theme for your ecommerce, but there are plenty of ways to edit them as well. If your business is aiming for a niche like jewelry or technology, you can choose the perfect theme for your store. Themes can be quickly edited with Wix's drag-and-drop editor and for any direct code edits, there is an option of editing it in Dev Mode.
4. Support
What stops many merchants from starting their own ecommerce are the risks and problems that might arise during and after the process. These problems can be merchant or consumer-related, from how an ecommerce platform works to refunds and chargebacks from your customers. It always helps to have a support system or line that will be available when you need it. Not all ecommerce platforms offer the same convenience.
Shopify
Shopify has by far the most outstanding support. They have 24/7 support for onboarding resources, migration tools, and retail and ecommerce support. You can contact them by: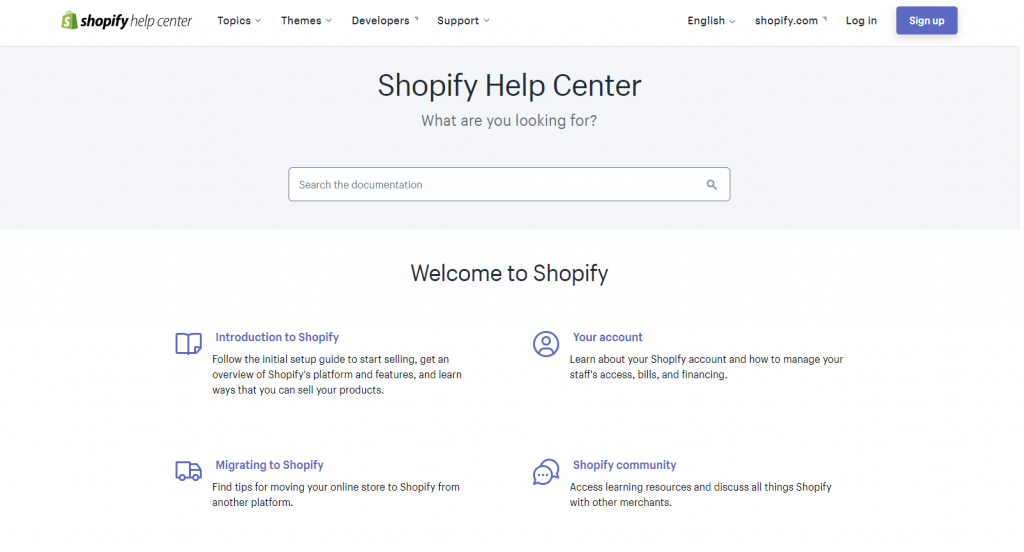 Live chat
Email
Phone
Twitter
Knowledge Base
However, if you choose a third-party app, you'll need to contact their support. As for merchants' customers, Shopify offers refunds and exchanges, email carts that allow customers to browse and buy online, product details with QR codes, a searchable inventory and even a customer-facing app for POS.
WooCommerce
There are a couple of ways you can get help for your website issues from WooCommerce, especially if you're a customer, i.e. if you're using their paid services/modules.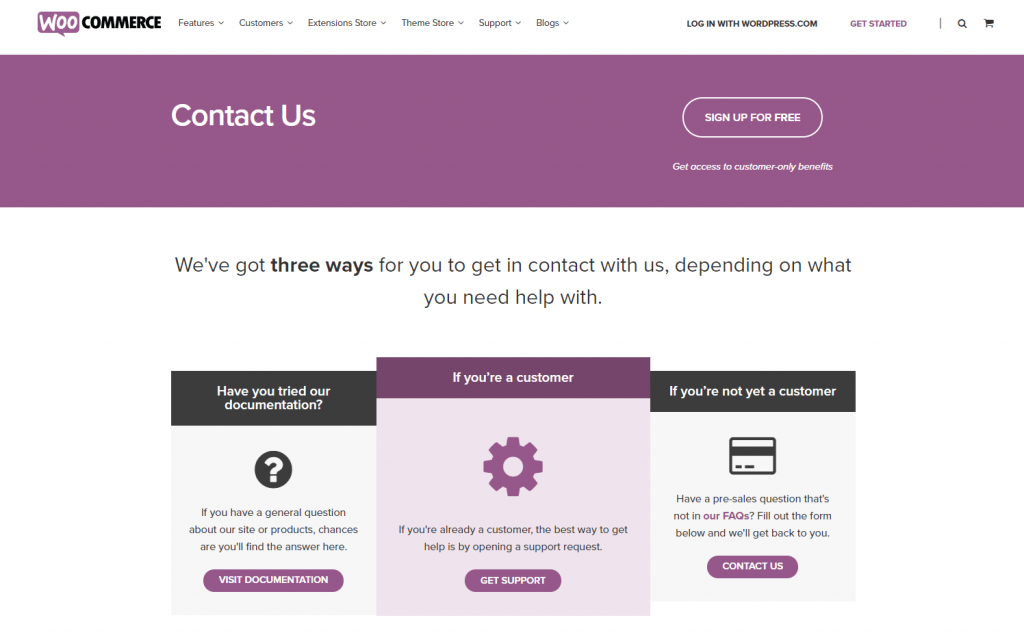 Paid Services (or as WooCommerce would like to say "We only support WooCommerce products":
They have a team of Woo experts to help solve issues on https://woocommerce.com/contact-us/ (You can submit a ticket here)
Support Service includes assistance with Product installations configuration and use
If you need help setting up or configuring your plugin, please first check the documentation and FAQs of the extension
They will fix any defects in their products as quickly as possible when users submit a ticket
They also offer to get solutions via their Helpdesk for smaller defects or errors
They provide Support Services through their Helpdesk. They do not provide support service through any other channel (including, but not limited to direct email, Facebook, Twitter or over the phone) at this time
Free Support Services:
Through their public knowledge base
There is also a large community for WooCommerce through online forums
Facebook groups where users might have solved a problem or are more skilled share their solutions. You can also pay for WordPress maintenance which sometimes offers help with WooCommerce as well
For third-party apps, there is always help available with the app developers.
BigCommmerce
BigCommerce seems to be going head to head with Shopify even when it comes to user support. They have a page devoted to merchant support and it contains: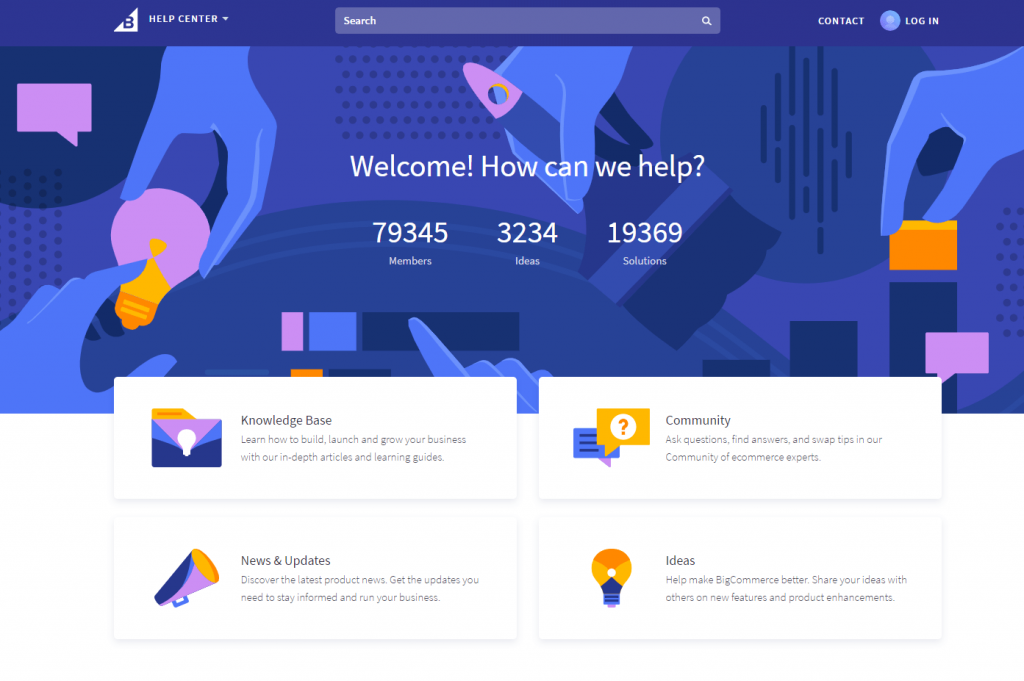 Live chat
Phone support
Email support
They also have:
Knowledgebase
Community
News and updates
Ideas
There are many sections of the help page where you can find trending topics, popular groups and featured articles. Needless to say, that you'll get the support you need one way of the other.
Magento
Magento doesn't fall behind in their support system. They have a couple of channels to reach out to them in case you have any issues. Magento consists of: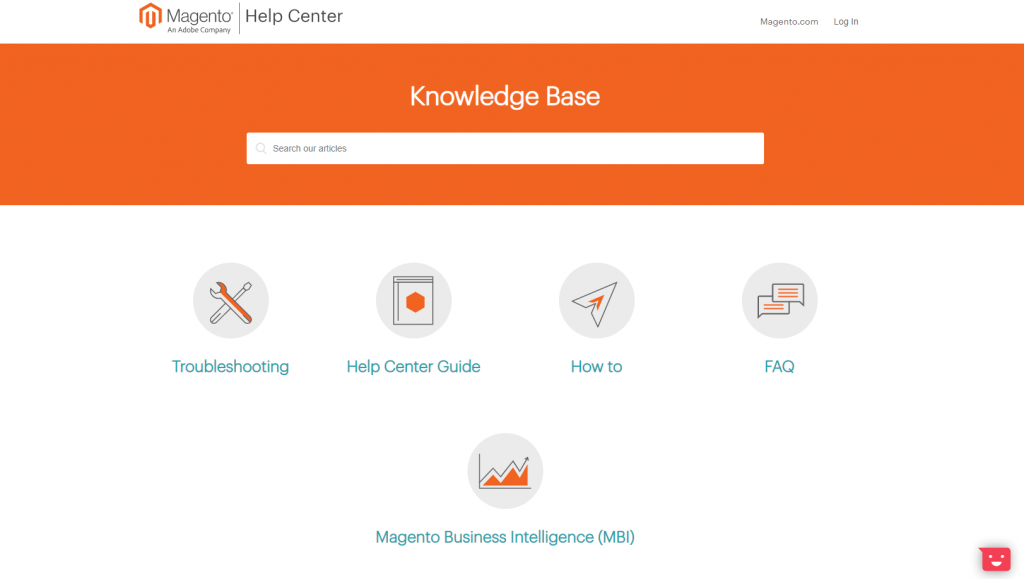 Community Edition (a free open-source tool that you can install yourself)
A hosted (and paid) enterprise service from the Magento team
For the free version or Community Edition, you are left to fend for yourself with community forums. However, if you choose the hosted version you are presented with more options, the main one being:
Magento Ticketing system that can help address any questions or troubleshooting issues merchants may have with their store
Other:
A Help Center page (this page has troubleshooting options, a help center guide, a how-to section, frequently asked questions, and Magento's business intelligence)
Tech resources (that contain tutorials, user guides, and downloads)
Magento Forum
Wix
Wix kicks it out of the park when it comes to user support. Their dedicated support page contains information on everything from getting started to their plan options.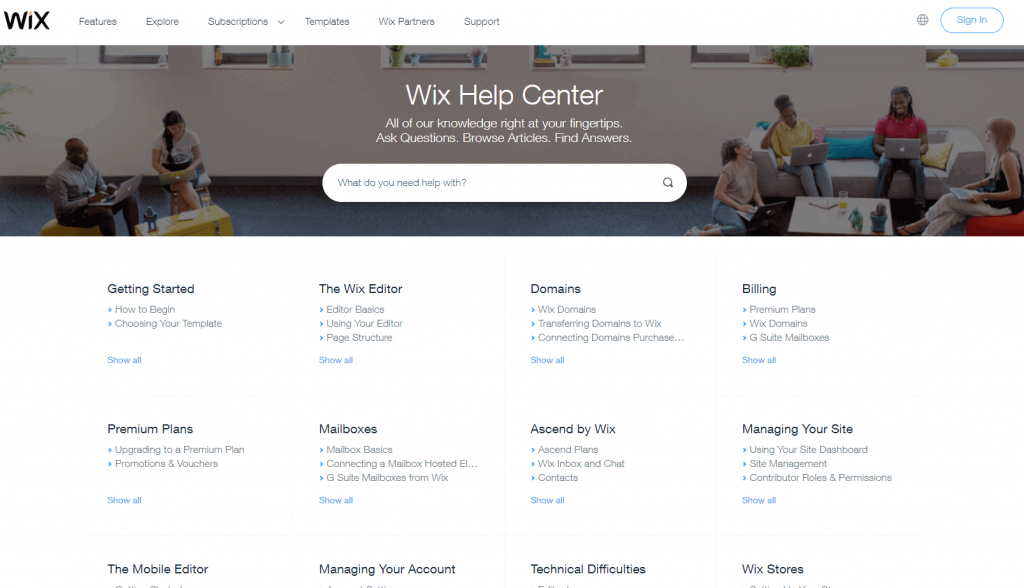 24/7 phone support
There is also 24/7 support for French, Italian, Spanish and Portuguese speaking merchants
Other:
Articles on the community board
Blogs
5. Ease of use
When it comes to ease of use, keeping your site experience simple for your shoppers is important, as they will not stick around long if your website is not user-friendly. But the solution you choose needs to be merchant friendly as well. You don't want to launch a website that is not easy to edit and responsive. So, who provides the easiest use for merchants?
Shopify
Most users dislike a long signup process. This isn't a problem with Shopify, which helps merchants set up their accounts quickly with a step by step process which asks for minimal information. All it requires is your name, email address, password and the name of your store. Once you have submitted this information, they will guide you through some simple questions that are used to better understand your business and ultimately optimize your website for your needs. When you are ready and have an account, you will get instant access to a dashboard that gives you a quick and detailed overview of the options and tasks to get you started. This includes products and reports, as well as orders and your customer list. This dashboard shows key sales, orders, and online store visitor data. You can see at a glance how your store is performing across all your sales channels and for any date range. It shows the most valuable metrics that give you insight into the performance of your store and the behavior of your customers. The metrics are shown in numeric format and as graphs where appropriate. For all the metrics, the percentage change from the previous date range can also be shown. Interestingly enough, Shopify considers your online store as one of the sales channels you use for selling products. They make this prominent in their dashboard and list your online store under the sales channel. The main idea behind the dashboard is to display all the tools you need to grow your business.
WooCommerce
Setting up a WooCommerce store can be done easily, but mainly if you already have a WordPress website. If not, you'll have a sort of lengthy process to get your store underway. For example, you'll need to find a hosting service, install WordPress on it, and then add WooCommerce to the whole mix. This is the main aspect that separates WooCommerce from the other ecommerce platforms. On the bright side, installing the WooCommerce plugin is simple and once you activate it, you're ready to get started. WooCommerce has its on-boarding wizard that will help you through the process of setting up. The process of setup is fully explained as you're taken through the steps. WooCommerce is also flexible with the customization and has ample options to help with functionality. This is backed up with over 55,000 WordPress plugins.
Magento
As mentioned earlier Magento is not the easiest platform for beginners. This is an ecommerce platform that is useful to individuals with advanced knowledge of coding and development. On the other hand, developers find Magento's interface practical as it has easy and quick self-hosting. All the business aspects that a merchant needs can be found on the navigation menu. All the details are easily accessible such as customer data, reports, and product promotions.
BigCommerce
BigCommerce is quite simple to use. It is a cloud-based platform and one can easily set their store up, just by signing up rather than downloading or installing any additions. The BigCommerce signup process is like Shopify's in that it asks for your name, email address and password, followed by guided questions to help get a better understanding of your business. It has a simple dashboard but contains all the features you need. Their interface makes it simple to access information about your customers and orders as well as for analytics and your account settings.
Wix
Wix has a dashboard similar to that of BigCommerce and Shopify. Setting your account up is easy enough, but it may take some time to get used to all the functions. In the beginning, you will pick a template, then get access to your dashboard where you can see your products and orders. Your product details can be managed here, as well as the shipping and inventory details. The settings area is available for all other options. Wix has its dedicated payment processing and tax calculation service, so this makes handling business activities easier. To sum up our impressions, we can refer to the table below:
| Category | Shopify | WooCommerce | BigCommerce | Magento | Wix |
| --- | --- | --- | --- | --- | --- |
| Features | ●●●●● | ●●●●● | ●●●●● | ●●●●● | ●●● |
| Design | ●●●● | ●●●●● | ●●●● | ●●● | ●●●● |
| Support | ●●●●● | ●●● | ●●●●● | ●●●● | ●●●●● |
| Ease of use | ●●●●● | ●●●● | ●●●●● | ●●●● | ●●●●● |
| Pricing | ●●●●● | ●●●●● | ●●●●● | ●●●● | ●●●●● |
Features: Going through the criteria mentioned above Wix is the only platform that seems to be lagging on the features available to its users. When we consider the best platform for features Shopify seems to make the top of the lists. Design: Being a highly technical platform its understandable that Magento gets the lowest score for design. With its abundant themes, WooCommerce tops the list for this topic. Support: Being a plugin without any direct customer support, it's logical that WooCommerce would get the lowest score here. With its dedicated pages, 24/7 customer support, live chat and email it's clear that the winners in this category are Shopify and Wix. Ease of Use: Magento and WooCommerce lag beind slightly. Pricing: WooCommerce wins the pricing game, at least to begin with. Shopify and Wix are runners up for sure. Magento gets the lowest scores in this section as well. All in all, even though Wix is popular in search terms, Shopify seems to have the top review marks, and WooCommerce has the largest market share. their usability, features, and design set it apart from the rest. BigCommerce is slowly making its way into the market.