Consumers are not only sampling the items before they make a purchase. They collect a lot of information from various platforms, discover information, and products using search engines, this includes interactions on social networks, images, smartphone phones, and business websites. Building an omnichannel design for consumers will benefit the business in the long run.
Let's take a look at what goes into creating an omnichannel customer experience and how you can implement it yourself.
What is Omnichannel Experience
We can define the omnichannel experience as a seamless integration of all online and brick and mortar platforms, including physical and online experience across all physical locations, communication platforms, and devices. Omnichannel targets the consumer and shows the reality that conventional marketing efforts can never achieve such an effect.
If you're leveraging multiple platforms, it doesn't mean you have a smooth omnichannel experience. You 're using multi-channel marketing instead. Your buyers could quickly receive dispersed rather than cohesive information.
Why is the Omnichannel Experience is Important
The client might have spoken or engaged with the company in a variety of different forms. He or she doesn't like to see the same information repeatedly, or worse, contradictory details that bring more doubts than answers. The interaction between an organization and customer will be incorporated, so staying in touch across various channels brings value to customer experience.
As technology advances, it becomes part of our culture in different ways. For example, a couple of years ago, you wouldn't have thought about going shopping on your phone. As such, investing in omnichannel customer experience is becoming increasingly important.
Especially in ecommerce marketing, where a buyer will browse, search and review a product in 4 separate locations and eventually decide to purchase in a different place, it is crucial to provide a comprehensive approach to your marketing.
How to Create the Perfect Omnichannel Customer Experience
We know that working on creating the perfect omnichannel customer experience is needed to make a successful sale today. But we know that making one is incredibly complex, especially without the right resources.
New consumers are searching for simple navigation, shopping, streamlined purchase, and delivery methods. Retail brands, therefore, have a burden on them to meet consumer expectations and to wow them with their customer experience throughout the user 's journey.
Here are some tools that can help you build a better customer journey.
Personalize the Shopping Experience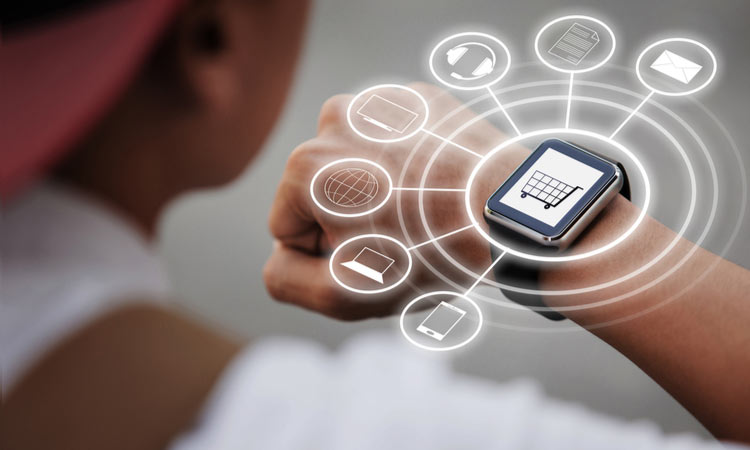 Customizing the retail experience of your consumers will take place on several levels. The first step is to configure the website and email personalization. Generally, the fastest route to profit, web, and email personalization is quick to incorporate, have well-defined primary success metrics, and hence appears to be the starting point. The implementation of product recommendations that best resonate with each customer across website pages is often the focus, focusing on testing strategies for optimal conversion.
If you've got their interest, it's time to hit them with advertising and offers. With a bright, personalized product review plan in place, companies are beginning to search for new ways to attract and maintain consumers across their customized platforms. You can use content, such as hero images, photos, and blogs, and deals targeted to specific consumer preferences.
Where are most of your clients browsing? If it's on their mobile, it's time for some mobile personalization. Improving content, service, and product recommendation techniques on the Internet, incorporating smartphone and tablet-specific optimization approaches that use location to improve the experience of on-the-go shoppers, and provide geo-targeted products is also a main priority. Using the same identifier collected for site and email would match your mobile platform, enabling you to exchange data inside and through platforms for a smooth experience.
Once you have their attention, they may decide to visit your store. Switch your emphasis to in-store personalization. Arming sales associates with customer service tablets and introducing kiosks and digital displays is the quickest way to bring customization to brick-and-mortar locations. Capturing in-store data transactions maybe a little more complicated since POS networks are sometimes out of touch with electronic platforms.
Your main aim will not be merely to sell your products but to offer personalized support to your customers. The Contact Center often comes in at this later stage, bringing online and phone-based customer service agents into the mix with product recommendations relevant to each customer.
Make Use of Customer Analytics
There are several types of analytics, but four are especially applicable here: consumer awareness, buyer journey management, personalization, and inventory management.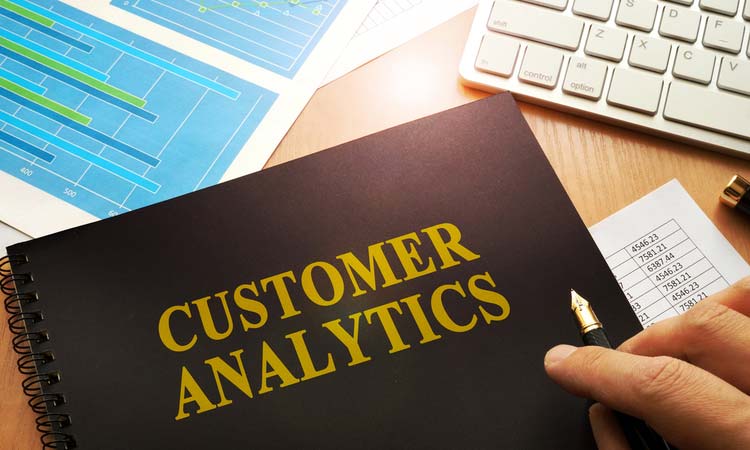 Understanding Customers - Understanding consumers and their intrinsic interest is at the root of consumer service strategy. One of the tried and tested solutions to this is segmentation, which has been around for decades. Analytics offers fresh ways to define segments and microsegments through sophisticated clustering, scoring, and decision-making strategies. The objective is to identify the key, most valuable segments, and their essential characteristics to:
better target them
predict buyer behavior
optimize customized offers
avoid irrelevant efforts that annoy customers and waste the company's effort and resources  
Social media is another vital analytics tool. They can be used to gather further knowledge that will help improve segmentation and compare first-party data from a company's platform to third-party data from other platforms, such as social media. For example, product reviews on social media can help give more information about consumer preferences.
Buyer journey development and management - To serve consumers correctly, companies must plan buyer journeys effectively. There are several functions in analytics for buyer journey management. Service providers can use analytics to understand buyer journeys and intentions.
Contact center analytics have long provided performance information about the speed of response and resolution and customer satisfaction.
Personalization is one of the imperatives of omnichannel and the secret to successful customer engagement and execution. Personalization Analytics aims to define the specific characteristics of a person (intention, ability, actions, profile, etc.) and optimize the individual's experience by providing only the most appropriate options, information, deals, and so on.
Optimizing inventory - In any business, this is a key aspect of delivery. In omnichannel environments, service providers need to enable 'instant gratification' while profitably managing inventory costs and complexity across channels and locations. Inventory may involve products such as cell phones and accessories.
Engage on All Channels
Omnichannel marketing relates to building your brand's presence through various online platforms (website, smartphone, social networking, telephone, SMS, WhatsApp) and offline channels (retail shop, activities, call-center) while providing a meaningful and smooth interaction during the consumer journey.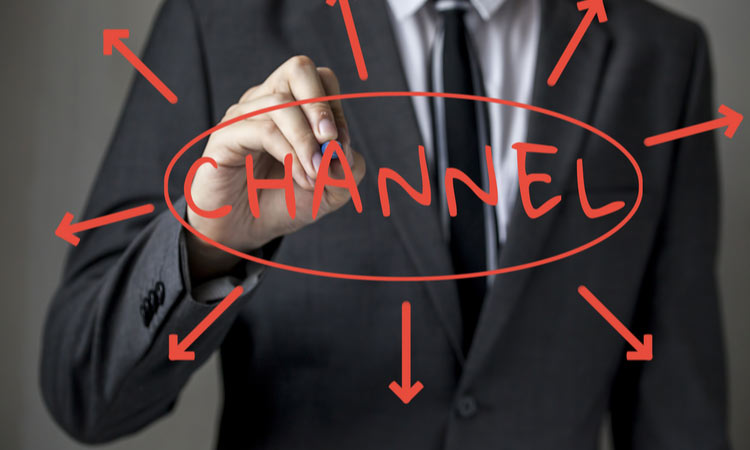 The word 'positive' and 'seamless' are crucial because 67% of the customers cite lousy customer experience as the reason for churn. Therefore, if you're trying to attract and keep customers, you must take your omnichannel marketing campaign seriously and improve it to provide excellent value to your consumers during their journey.
To create a best-in-class experience for your customers, you must be present on all channels. This means:
Consistent messaging: from education to marketing, distribution, and customer service, customize material for any point in the consumer life cycle, ensuring that the message remains consistent.
Consistent experience: If you want to boost consumer lifetime satisfaction (LTV), you need to concentrate on providing quality service through multiple touchpoints. Ensure that the team is adequately qualified to provide that service. Many consumers can engage with the company in various ways, so all channels need to be handled.
Continuity in communication: Maintain continuity of contact through all networks, guiding buyers through their journey. 
Data-driven marketing: Personalization is the secret to effective marketing. Use data-driven marketing to understand your customers so that you can engage them in the right way by using the right channels.
Improve your Technology and Automation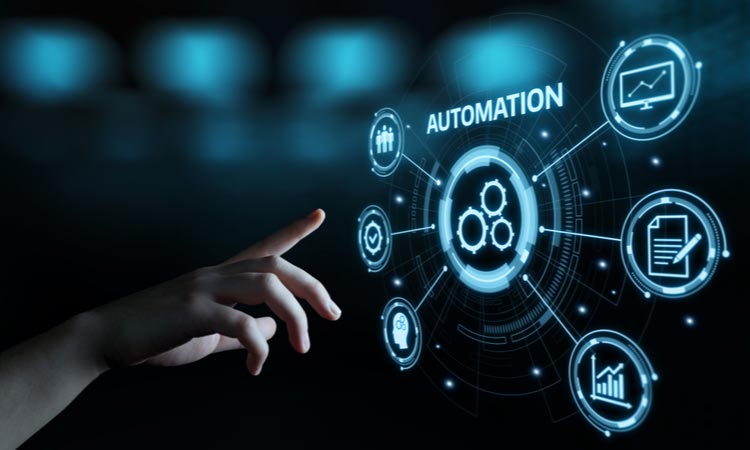 Browsing and purchasing habits are evolving all the time, in particular, because of the evolution in technology, the growth of mobile shopping, and the omnichannel customer experience that progressive brands offer to customers. Technology raises the demands of buyers all the time, placing strain on traders to satisfy their needs.
AI is the future of technological innovation; it also has a massive effect on companies worldwide. Forward-thinking marketers are now using the potential of artificial intelligence to make the best of the abundance of data accessible to them and to develop more personalized and meaningful products for customers.
Chatbots are becoming a must-have tool for merchants and ecommerce customer service, because they can help consumers find responses to their queries and approaches to their issues, without needing to exit the platform or wait for an email or phone response. Chatbots can also be used to help consumers find products and to make ecommerce decision-making easier, to boost conversions.
Voice search, smart assistants, and voice commerce
Retailers and marketers will now implement strategies to integrate voice search because they transform the way we search for content, goods, and services. SEO will be modified to allow for more conversational queries. It is, therefore, more important than ever to use long-tail keywords and questions in your content.
Request Constant Feedback from Your Buyers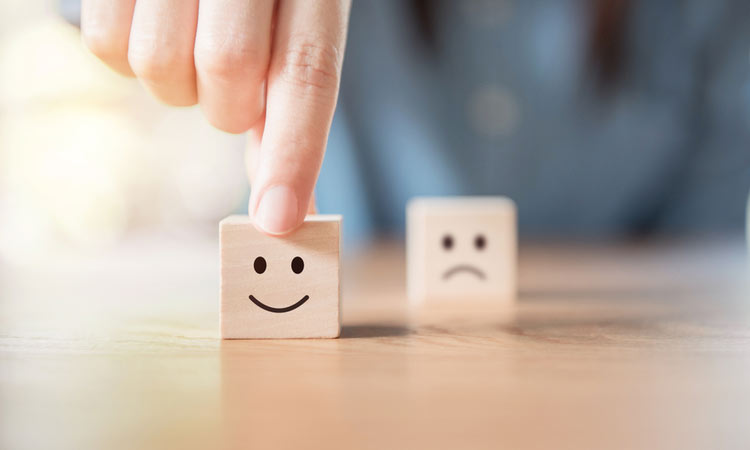 Most companies depend on one or two platforms to quantify and manage their relationships with consumers, restricting the precision and scope of consumer insight. Without an omnichannel feedback tool, the customer experience does not provide a complete picture of customer preference, behavior, and satisfaction. There are various forms of feedback you can gather:
Direct, Indirect, and Inferred Feedback
There are three significant forms of customer feedback: direct, indirect, and inferred. Direct channels are the tools utilized by businesses to receive input from consumers proactively. Indirect networks are techniques for gathering input from outlets beyond the reach of an organization.
Customer Feedback Methods
Email surveys are the most popular way of proactively gathering input from consumers.
Center mobile user experiences on applications. In-app feedback allows organizations to seamlessly integrate critical questions and feedback forms into the app itself.
Organizations with high traffic on their website use web intercepts to provide customers with details on the grounds of their activity on their website.
Offline applications help you gather reviews locally or at a place where you might not have the Internet.
You could even make use of phone interviews: calls taken by the real citizen and automatic polling. Automated surveys give the advantage of maintaining accuracy for all tests, whereas interviews with real individuals profit from higher completion levels.
Usually, mailed surveys require users to complete a brief survey and mail it back. Mail these surveys to current customers who are unlikely to be accessed via the Internet or SMS.
Contact forms are an ideal way to collect input from website visitors. It is used mainly for consumers to answer queries or fix problems, quickly collect open-ended feedback, and use contact forms. 
Because of its popularity, social media can be a powerful tool for collecting feedback from customers.This feedback can come in the form of interactions or comments on posts.
Indirect email can be a valuable source of customer feedback who may not participate in the required channels. Feedback from indirect emails tends to be negative as customers are likely to engage in negative feedback.
Websites could help us learn about what consumers think and their experience. Useful data involves clickstream info, transfer rate, and other data sources.
Collect useful data sources from your contact centers include call waiting time, interactive calls, and the number of times a customer has had to call to resolve a problem. 
Conclusion
The omnichannel drive is not limited to specific sectors. Instead, it emanates as further sources arise from the evolution of customer preferences and habits. When customers continuously become tech-savvy, their experience with digital technologies further serves to improve their communication with companies.
Organizations that understand this peculiar trend are ready to serve customers for years to come, to make a significant difference to the management of customer experiences, and to build the technology to provide smooth omnichannel engagement.