Introduction
Online card payments are convenient, fast, and secure. When paying online, customers are asked to enter information printed on their credit or debit card. This data includes the card security code.
Card brands use different terms when referring to card security codes: CVV, CVC, CID, or CAV.
Learn about CVC and CVV codes and why they are essential for securing online transactions.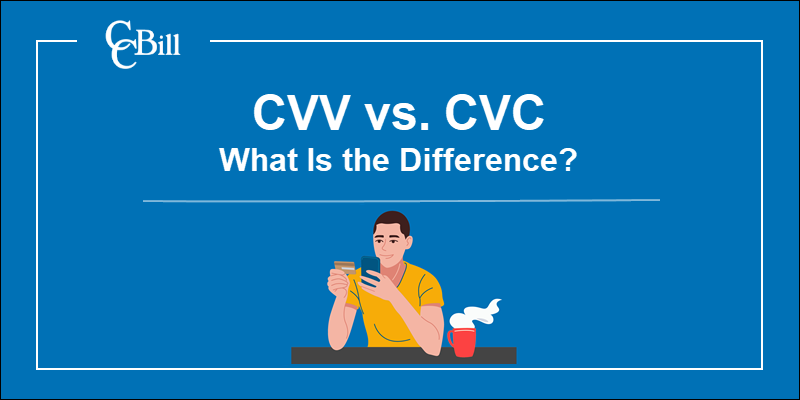 What Are CVC and CVV Codes and What Is the Difference?
The Card Verification Value (CVV) is a three-digit security code on the back of Visa payment cards.
The Card Validation Code (CVC) is a three-digit security code on the back of Mastercard cards.
Banks and payment service providers (PSPs) require customers to provide their CVV or CVC to authenticate card-not-present transactions. CVVs and CVCs reduce the likelihood of online, phone, or mail transactions occurring without the cardholder's knowledge.
Other major card brands also use proprietary designations for card security codes:
American Express - CID
JCB - CAV
Discover - CVD
As far as customers are concerned, there is no apparent difference in how these security codes work.
Where Is the CVC/CVV Code on the Card?
The Visa CVV and Mastercard CVC are printed on the right side of the Authorized Signature field on the back of the card.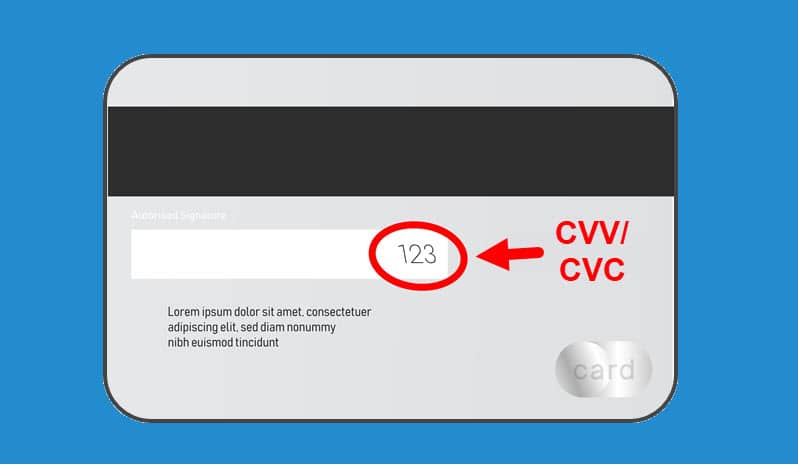 The signature field is on the back of the card, below the magnetic strip.
CVV and CVC in Online Payments
Customers new to online shopping are often confused by the CVV/CVC field on the payment form.
They are not sure what the CVV/CVC is or where the code is located. As a result, these customers may abandon their purchases altogether.
Merchants need to ensure that the payment form contains enough information to help customers locate the CVV/CVC code.
Try to address this issue when creating an online payment form. A CCBill FlexForm has a tooltip next to the CVV field.
By clicking the Question Mark Icon, customers are presented with an image that shows the location of the CVV code.
This is an excellent example of how a visual representation is more informative than a textual explanation.
Conclusion
A CVC or CVV cannot prevent fraudulent payments that result from card theft, phishing, or account takeover fraud.
However, they remain a cost-effective and practical anti-fraud device because merchants do not need to pay for the expensive integrations or software subscription fees required by advanced authentication solutions.
Strong customer authentication tools, like 3D Secure, are becoming a payment industry standard but card security codes are probably going to be around as long as payment cards are used.
About the author