Omni channel marketing, like much of today's communications, is continually changing. When adopted, one must monitor the success and change the course if appropriate. Omni channel engagement is an established superpower when it comes to consumer service and brand loyalty. So, it is no wonder that we see leading businesses worldwide implementing its core tactics in creative ways.
Here are some of the top omni channel examples: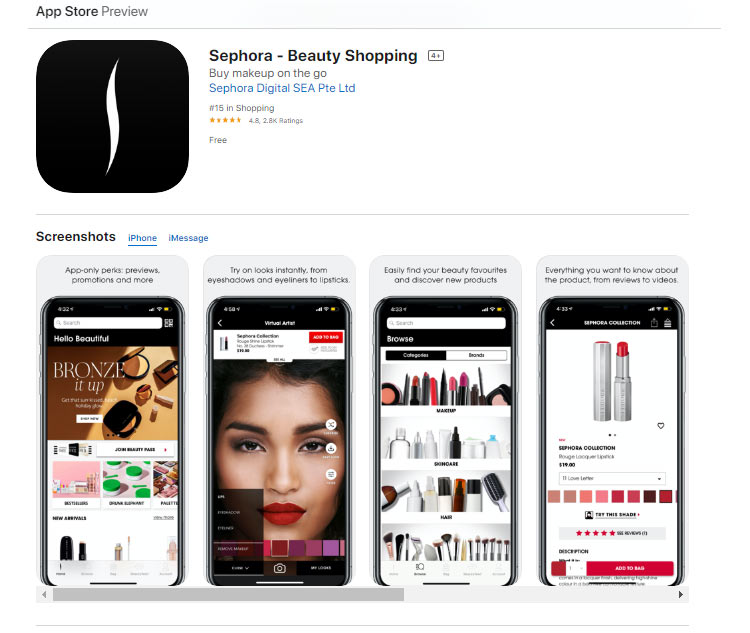 Screenshot of Sephora Beauty Shopping app
Sephora is a perfect illustration of how a retailer can profit from omni channel knowledge. They focus on every customer, whether they are at home or in one of their 2,500 stores across the globe.
Sephora has taken a different approach to be mobile-ready with its app called the Beauty Shopping app. This app allows users to browse various products and shop from the comfort of their own home. They are further encouraged to use the app itself by receiving exclusive offers like sneak peeks, early access, and special promotions.
It works as an online shopping app, but it also has valuable information for shoppers like the latest trends, and expert makes up tips, product reviews, and even AR interaction where you can see how individual products would look on your face or with your skin tone.
They can share this with your friends or find a Sephora store near you. Users can order their make-up online or go and pick their products up from the nearest store.
Timberland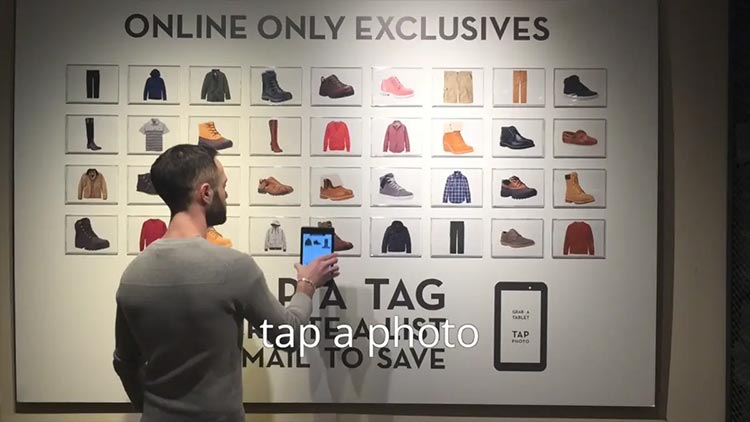 The Timberland outdoor chain allows consumers to purchase products online and in shops, which is nothing new. However, Timberland offers a unique experience of viewing products in stores. Timberland increases its value by supplying in-store customers with digital TouchWalls and interactive tablets. 
Timberland recently introduced tablets to allow customers to learn more about their goods. Customers borrow NFC-enabled tablets to engage remotely and socially with the items in the shop. All items in the store have a tag that can be pressed to display product details and reviews. Customers can also select pictures of merchandise on the walls of the shop and get additional details. By the end of the visit, the consumer can submit a request of their wish-list and send it to themselves via email.
Topshop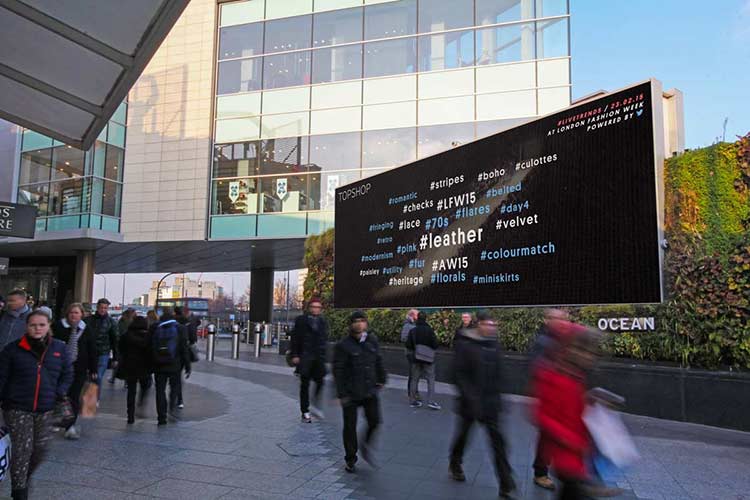 Topshop is a UK-based retailer offering trendy women's clothes. As part of its London Fashion Week publicity project, the company launched a series of multimedia billboards throughout the United Kingdom.
Each billboard is linked with the company's Twitter page, and when people post the # LFW hashtag, the billboard displayed a message next to the corresponding piece of clothing from the Topshop catalog. This way, fashion week fans would know where to shop if they were thinking about a new trend online. Moreover, a billboard within a 10-minute walk from the retail stores ensured that the audiences did not have to drive far upon seeing the billboard. 
At the end of Fashion Week, Topshop announced a 75 percent rise in sales on all items related to the "# LFW" hashtag.
Disney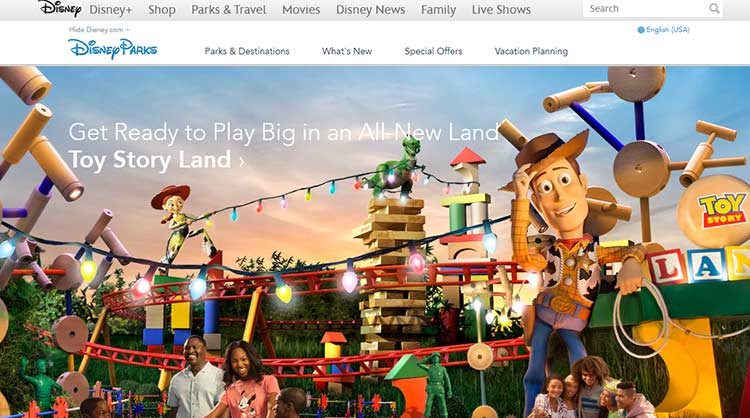 Screenshot of Disney website
A strong omni channel experience emerges from the pioneer in branding. From organizing a holiday to exploring the parks and making transactions on your getaway, Disney's My Disney Experience app has covered users of all ages. Users can schedule their Walt Disney World vacations at home and on the go using online and smartphone devices.
Inside the app, visitors can buy tickets or passes, access seats, display regular showtimes, book and manage FastPasses+, reserve and manage dining, order meals, purchase goods, connect hotel reservations, monitor transport times, and request to book a room.
And Disney takes the omni channel a step further. MagicBands wristbands and cards are here to support visitors with just about everything. They can open their hotel door, or they can get directions to Space Mountain. They will purchase food and goods. Guests who remain in the rooms on-site have can also have their purchased items delivered to their room for free. And of course, you can customize your band with your favorite character.
Starbucks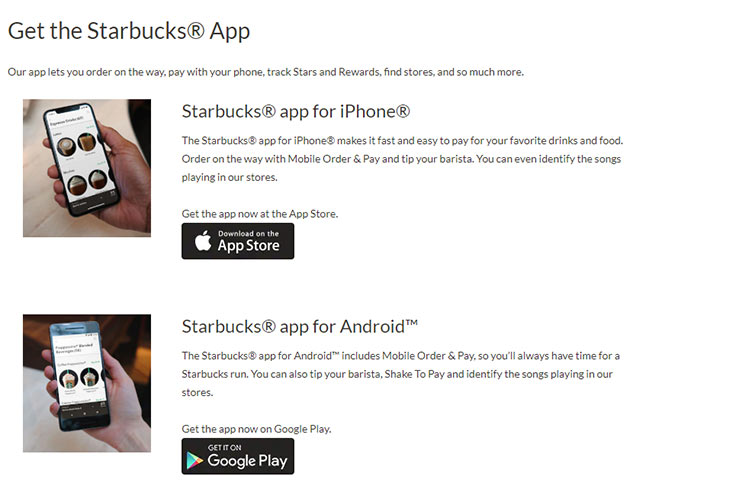 Screenshot of Starbucks app
What is more appealing than a coffee to go? How about a simple device that mixes smartphone ordering and in-store experience? Starbucks has helped to create a fascinating and unique way to combine the traditional with the digital.
Starbucks has always led the way inconsistent yet soothing coffee experiences. You just know what they are going to deliver, whether they are in New York City or Minnesota.
A similarly secure mobile app allows consumers to access menus and place orders. It also allows tailored suggestions dependent on location and season. Plus, get a free drink when you sign up and earn points every time, they are using it. Instead, pay with your phone in-store and receive up-to-date offers through all consumer touchpoints.
A quick look at the Starbucks rewards app will demonstrate why many find it one of the best omni channel experiences out there.
Second, you get a free loyalty card that you can use anytime you make an order. Unlike conventional consumer rewards systems, Starbucks has made it easy to check and reload your card via computer, website, in-store, or app. Any change to the card or your profile gets updated across all channels in real-time.
Crate & Barrel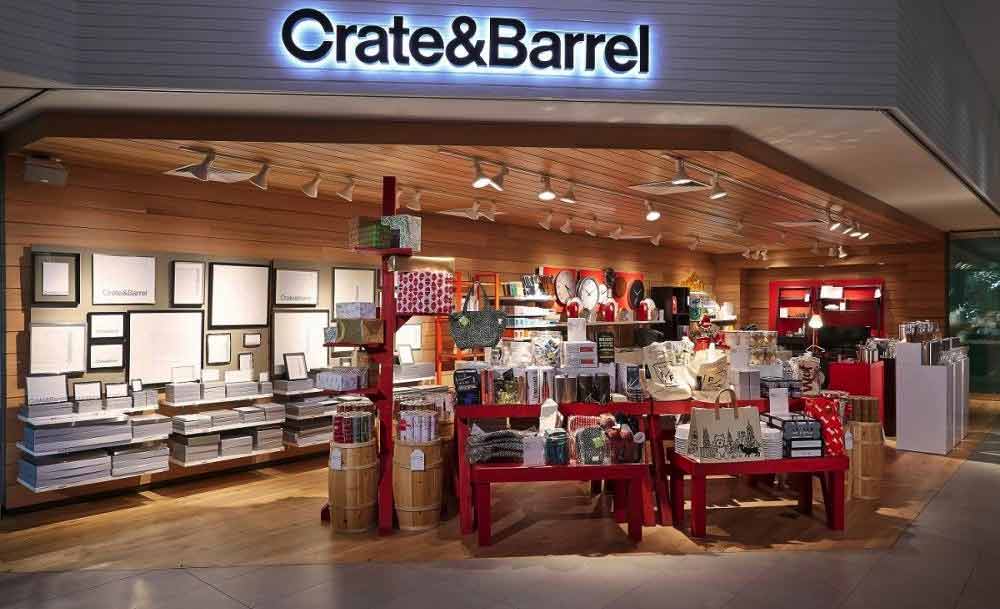 Customers no longer must struggle to maneuver a bulky piece of furniture into their cart. Teaming up with Cloud Tags, Crate and Barrel developed a system called the Connected Store and Mobile Totes experience. With tablets, shoppers can ditch the cart and hold all the details about each item in their pockets. Customers can add products to their shopping lists. When completed, the consumer can check on the Mobile Tote checkout sheet.
Customers can choose not to purchase or get a wish list sent to them for potential use. The process creates a mailing list for Crate and Barrel, which provides them with client feedback for future customization. Personalization prevents the consumer from clicking the unsubscribe button, turning prospective customers into new customers.
Amazon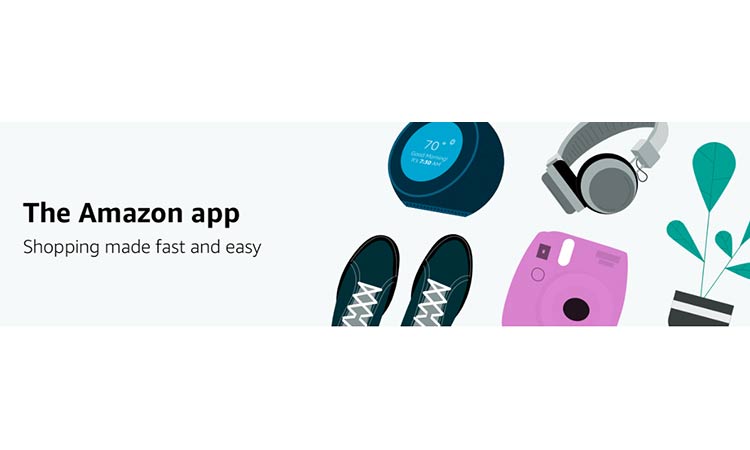 What started as an online-only enterprise soon became one of the most prominent omni channel instances of commerce. Consumers have access to their profile from the Amazon website, but they also have access to the same details from:
Alexa devices
Smartwatches
In-store 
Customers can take their Amazon card virtually anywhere, due to the brand's streamlined omni channel strategy. They cannot only position and monitor orders, but they may now opt to pick specific orders up in-store, at different locations, or have them delivered them to their doorstep. If you need a repeat purchase, simply manually add it via your smartphone or instruct your Alexa device to do it.
What Do All Omni Channel Examples Have in Common
Looking at the examples above, we can single out some of the strategies that have contributed to their omni channel success. These include:
Develop a smooth mobile experience. Consumers are mainly starting to purchase from their mobile devices or tablets, with the time spent on a mobile device approaching the amount spent on a desktop last year. The first phase in going towards an omni channel approach is to build a mobile experience. That is why you should make your website mobile-friendly.
Create a seamless experience on mobile. More and more consumers are starting to shop online through a mobile or tablet, with the time spent on a mobile device surpassing time spent on a desktop last year. The first step in moving towards an omni channel experience is creating a mobile experience. Make your site mobile friendly.
Put customer experience first. 40 % of customers purchase more from retailers that tailor shopping experience across platforms. Consumers should be at the core of the strategy. Personalize the experience at each point of the journey. They are using the social verification tool to collect data and create a complete customer profile. Legally collect data from social network APIs for hierarchical details, checked email addresses, dates of birth, unstructured data, likes, interests, friends, and more.
Properly manage consumer data. The processing and review of 'big data' became more critical than the storage of consumer data. Standardize all knowledge obtained from several social networks to optimize the maximum value of personalization. Ensure that you have the correct tools to hold large volumes of data and the capacity to view it easily.
Engage with buyers on all channels. Encourage users to embrace user-generated material, boost SEO, enhance ratings, spend time on site, and ultimately convert. If networks are set up correctly, it is easy to connect with users on social media platforms. 
Conclusion
Omni channel marketing is still new and already has an established track record of effectiveness. These brands, which we described, have perfected the art of omni channel and seen their revenues rise. And so much left to be discovered, the possibilities are wide open. Is it time to explore what the omni channel will bring to your company?