The ecommerce revolution has changed the world. No longer are we required to leave our homes to buy what we want, it is all done now with the simple click of a button. You may be wondering what the future of ecommerce has in store for us. However, even with the drastic increase in our time spent online, our basic understanding of ecommerce is not improving.
Ecommerce
has changed the way we live and function, but it still lacks some of the essential in-store shopping experiences. For one, shopping online does not allow us to try on the clothes we are buying. Nor, will the online shopping experience at an ecommerce website help guarantee a perfect fit or the examination of fabrics and colors for these types of items. Nevertheless, ecommerce continues to evolve, and we can only predict what the future holds for the online world of shopping. There are some trends and projections we can see on the horizon.
Transcending the Screen
In addition to delivering an experience through all screen types, these experiences might have new touchpoints such as voice and kiosks. The most prominent include:
Touch ID
Online shoppers are always concerned about the security of their confidential data. One of their biggest fears is opening to hackers while entering their credit card numbers, which are typically required to complete online transactions. By integrating advanced fingerprint technologies into your web store, you ensure ultimate online security for your clients. Such technologies allow replacing credit cards on the Internet completely. Instead of typing in a credit card number, your shoppers can use their unique thumbprint to link to their credit card information automatically.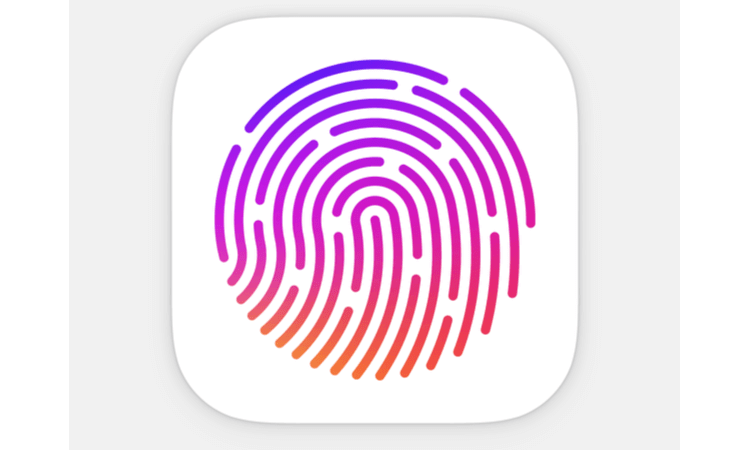 Also, 
Touch ID
 technologies make online purchases much more manageable. From now on, your customers won't have to bother with fetching their credit cards when they come across attractive items by accident. In this new age and in the future of ecommerce, an impulse purchase can be just a thumbprint away.
Supercharged Kiosks 
An interactive kiosk is a computer terminal featuring specialized hardware and software that provides access to information and applications for communication, commerce, entertainment, or education. In the past, interactive kiosks sometimes resembled telephone booths, but have been embraced by retail, foodservice, and hospitality to improve customer service. Interactive kiosks are in high foot traffic settings such as malls, hotel lobbies, and airports. The integration of technology allows kiosks to perform a 
wide range of functions
, evolving into self-service kiosks. For example, kiosks may enable users to order from a shop's catalog, check out a library book, look up information about products, issue a hotel key card, make a payment on a utility, or return merchandise in exchange for a store gift card. 0 Customized components such as coin hoppers, bill acceptors, card readers, and thermal printers enable kiosks to meet the owner's specialized needs.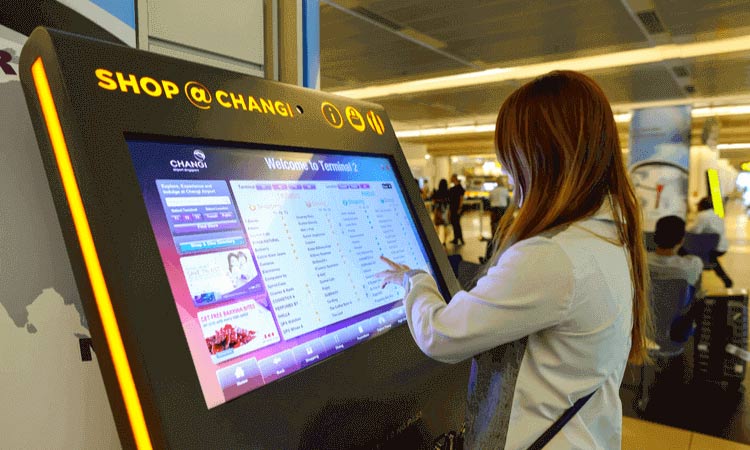 In addition to merely reaping indirect benefits, consumers could soon have more direct contact with the future of ecommerce technology for purchases and financial transactions. Using these kiosks, customers can cash checks, purchase money orders and access other financial and ecommerce services.
Voice Search
Voice search isn't just a fad or a shiny new technology. It's becoming part of members of the consumer market's daily lives. Impressively, it is transforming how people use search engines and smart devices. Want to know how the future of ecommerce will look and sound? Right now, we can command Siri to perform mundane tasks. We instruct Alexa to re-order our most used household goods on Amazon. We ask Google to help us navigate to the nearest retail store. Soon we'll be asking them for recommendations on the best products to buy.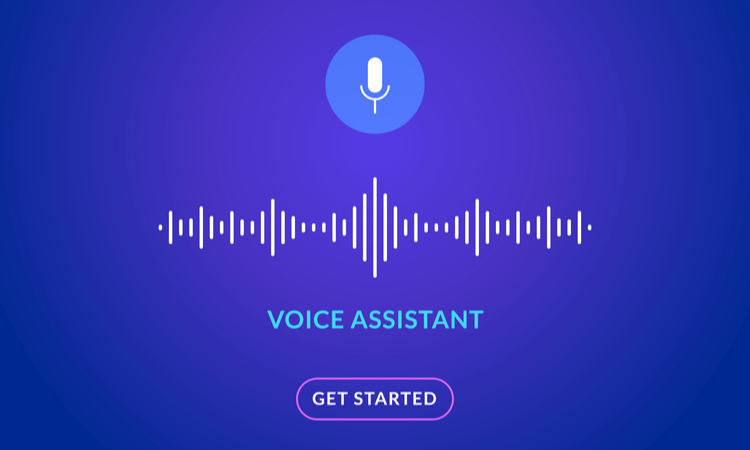 So how can one prepare for this revolution? For one, you can optimize your ecommerce site content for voice search. Most answers from voice assistants – such as Amazon's Echo (controlled by Alexa), Cortana, Google Home, Google Assistant, and Siri – are extracted from search engines. While Alexa and Cortana use Bing results, Google products and Siri pull from Google search. That means you should follow the best SEO practices to identify voice query answers. It's not a whole new method of doing search, but an extension of it. The best way to compete against big retail or tech titans is to provide some level of customer service online. Answering questions is one of the most critical aspects of customer service. The good news is that Google has become an answer engine and strives to answer questions in the search results. It does that in two ways:
If your website returns in one of these, it gets enormous exposure to users who are searching by voice.
Augmented Becomes a Reality
If you trust Wikipedia's definition, "Augmented Reality is a live direct or indirect view of a physical, real-world environment whose elements are augmented (or supplemented) by computer-generated sensory input such as sound, video, graphics, or GPS data." Put simply; augmented reality adds data to what we see around us. Augmented reality has the potential to turn everyday activities like commuting to work into an opportunity to discover products that we might like to buy, offering ecommerce benefits. The importance of augmented reality comes into play when giving consumers an in-store experience. Some of the typical ways in which ecommerce businesses are expanding and keeping up with the future of ecommerce are:
Exploring Virtual Showrooms
To add a new level of intrigue to the online shopping experience, retailers can build virtual showrooms or virtual stores. These platforms offer customers a virtual experience which is very similar to heading into a physical store, from the comfort of your own home.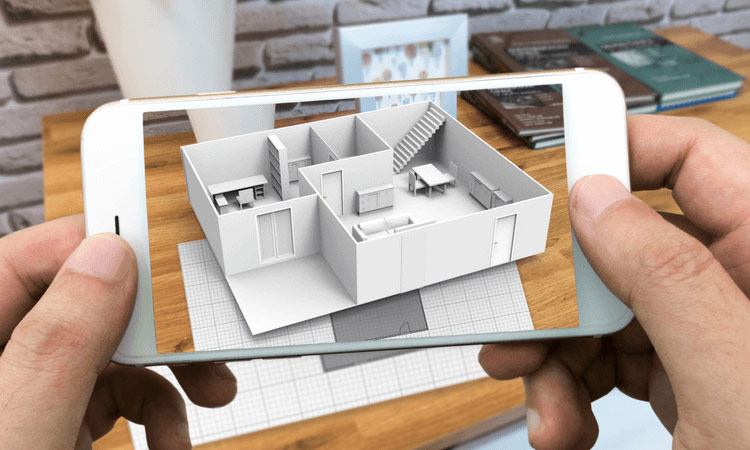 One of the major players in this emerging technology is 
Lowe's Holoroom
, a tool that is leading the way in terms of virtual showrooms. In short, it gives the user a mock-up version of how their home could look when outfitted with various items or products. Users see a virtually generated version of their home, and the immersive experience allows them to become spatially aware of how various products would work as one.
Virtually Visualize Products
Giving consumers the chance to visualize the look of a product before they purchase it, is the very "try before you buy" novelty, which many companies are trying to offer. Augmented reality is different from VR, as part of what users see is a video of reality and only a few virtual elements overlaid. For example, a consumer could put on a headset and instantly see the room they were previously standing in. AR then allows you to overlay products and items on top of their view. They could suddenly see a dress in their room that they were considering buying or a new lamp on their desks. By allowing consumers to see how certain items would fit into their everyday lives, AR can provide better visualization than physical items in physical stores.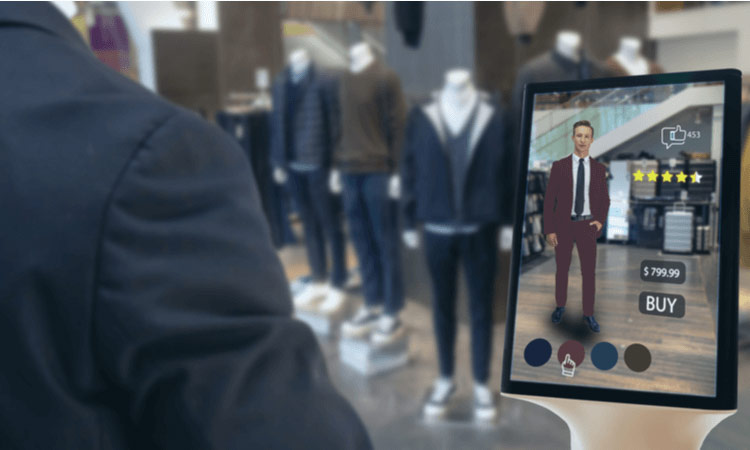 IKEA
, for example, has already launched an AR catalog app that allows you to see how certain items of furniture would look in your home. Consumers can virtually visualize the look of these pieces and, crucially, the fit of the product in their home according to the product's dimensions. Retail giants such as Converse and Lego have also started using AR technology to show users how certain products look. These forms of virtual visualization provide a new level of interaction for customers. Instead of merely reading the product description and dimensions in a bid to understand the looks, they can press a button and see it for themselves.
Taking Personalization to a Whole New Level
While this has been a buzzword for decades, the next wave of personalization will do a much better job of predicting needs. Everyone has a different experience based on geography, searching history, past behavior. Smarter ecommerce technology provides a more personalized user experience. For example, many search functions on retail sites are not comprehensive. You can type something like "short black dress," but the types of dresses returned may not suit your needs for a black-tie event. Yet a salesperson would certainly know the difference. We now have technology that can tell the difference to improve the buyer's shopping experience. Now that we've brought this up, we can look at what the future has in store (no pun intended). Automation to Support Omnichannel Engagement Automation and personalization are mostly inseparable. You can't have one without the other. In the future of ecommerce, automation is even more important, thanks to the growth of omnichannel marketing. Omnichannel marketing is the future. But only companies that can leverage it can adequately utilize automation to offer personalization across all channels.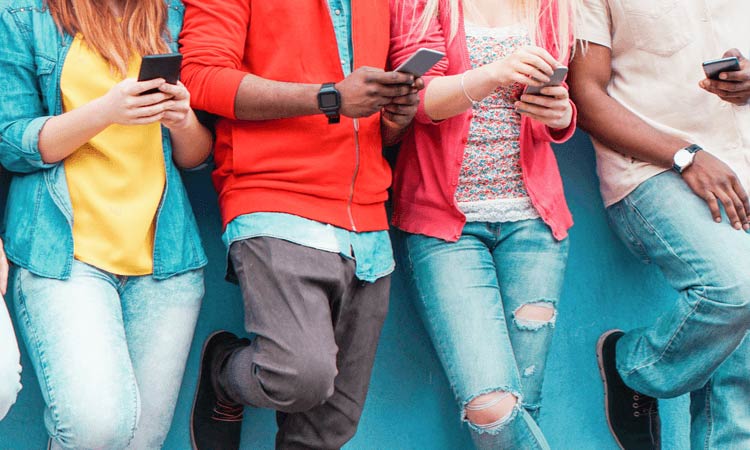 Tailored Deals and Personalized Pricing
Shoppers don't just differ on what they want to buy. They also differ in what they're willing to pay. Traditionally, companies have had to study the array of prices they can charge and pick the ones that give them the most profit, even though it means turning away many potential customers. That's changing. Personalization is showing companies what they can charge individual shoppers. Future companies can drill down into much more granular details. These ecommerce sites can help their customers find the products and services they want, at a price point they can accept. This approach creates a more attractive product bundle and structure promotions for individual buyers.
Inclusion of Offline Data for Ecommerce Personalization
Brick-and-Mortar stores don't have to miss out on the personalization revolution, either. They can use this powerful method to integrate their online and offline customer experiences. The clothing line 
Sportsgirl
 has become a trailblazer in this sense by offering an app that utilizes augmented reality. Users can scan clothing items they like in Sportsgirl's physical catalog or their actual stores with their phones so they can then purchase them online later.
Machine Learning
Personalization can be about a lot more than selling a product or service especially when thinking about the future of ecommerce. Thanks to machine learning, personalization is about anticipating customers' needs before they even have them. Similarly, machine learning changes a websites' language based on the visitor. When a visitor needs help, machine learning allows the site to find the best answers based on the buyer's provided information, instead of canned replies.
Shopping for ANYTHING and EVERYTHING Online​
You can pretty much buy anything online nowadays, but there are still so many ways that these processes can be improved. The best example of this is the eGrocery revolution. According to 
eMarketer
, there is roughly $20 billion in online revenue growth expected this year for the US grocery ecommerce market. There is also over 18% year-over-year growth expected in the next four years (i.e. by 2024).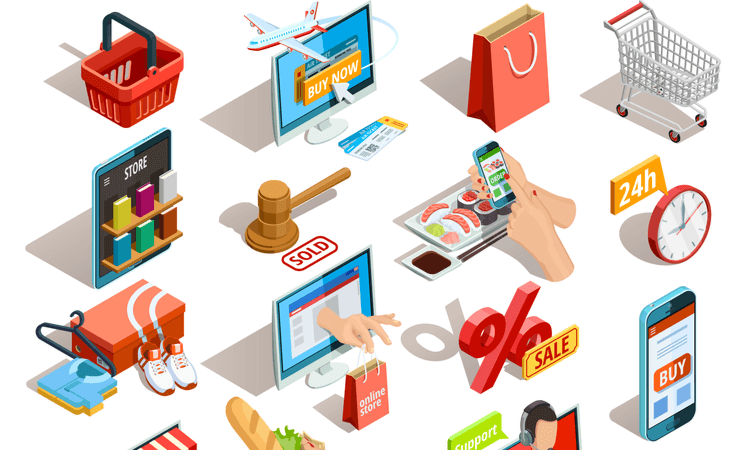 The modern-day grocery store concept was invented decades ago and had mostly remained unchanged. This might be the industry with the least devotion to innovation. But that is all about to change when it comes to the future of ecommerce. Just as consumers will no longer need to touch and feel their macaroni and cheese boxes, so too will they soon realize that it isn't worth their time to play the role of warehouse worker any longer either.
Marketing Budgets Switch to Online
Although marketing budgets also include online budgeting, the future seems a little more demanding. As organic reach becomes even harder to draw, marketers must change their tactics and plan their budgets differently for the future.
Transparency, Accountability, and Safety Will Rise in Relevance
Data collection in advertising has become a hot topic—one that's wrought with controversy. Facebook has been no stranger to this. After the 2016 election and the continued onslaught of fake news, Facebook took hit after hit of bad PR for their lack of transparency. They're facing trust issues from consumers and brands.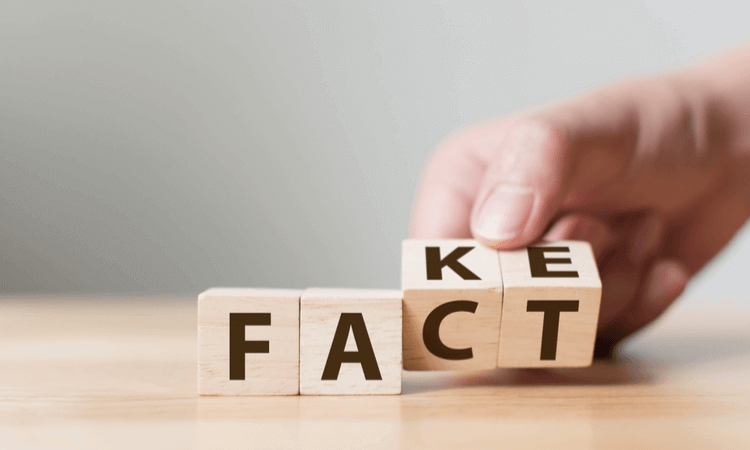 But brands aren't responding the way they should. Advertisers often talk about transparency, but many haven't changed their Facebook advertising strategies, leaving an epic shift for 2020. It comes down to three things: transparency, accountability, and safety. The platforms and publishers that commit to data transparency and privacy gain trust. These are the platforms consumers will choose for legitimacy and honesty. Equally, these are the channels that brands will use to see tangible results by connecting with consumers in a safe, quality environment.
Go Big or Go Home
In today's ecosystem, consumers get dozens of options for any given purchase. With so many choices, it often comes down to who can make the biggest, most memorable impression. As a result, brands are getting braver in significant ways. Your Ad's have never had to stand out more. With so many brands trying to make their way into the consumer's social media stream, creating a new entrance and promotion paths is a must. Some brands are doing this using new rising forms of consumer interactions, like positioning themselves first on devices like Amazon Echo or Google Home.
Embrace AI-Assisted Advertising
Technological advances are inevitable. The creative industry will, at last, wholeheartedly embrace artificial intelligence (AI) and deep learning. Until recently, the struggle has been about quantity. There is an overwhelming amount of data to parse through. With it comes many disruptions. The rise of more powerful and friendly AI and in-depth learning solutions allows us to cut more cleanly through the noise—and leverage only the data and insights that matter. Advertisers can make more informed decisions that lead, in turn, to strategic creative risks. In other words, we can dedicate more time to being creative—and let the best ideas shine through.
An excellent example of creativity assisted by science is the in-house creative team at 
Spotify
. They've used the data from their platform to create traditional ad formats in a brand voice to connect with their followers. Consider their 2018 goals campaign: the music streaming platform took real-life playlists by real users and created witty posters. And this year, they've piggybacked on that idea with more data-based campaigns. It's about connecting with their user-base but it all stems from their ability to leverage data. The next frontier for the ecommerce industry is predictive advertising. AI helps store and analyze a massive amount of data. With deep learning in the mix, merchants are now able to understand what's going to happen next. Merchants can predict when the audience is most interested in watching your video, when and how they engage, and more. This is game-changing, especially when you consider the fact that digital advertising currency is based heavily on impressions.
Personalized & Self-Optimized Advertising
The beauty of leveraging data is that it allows you to make campaigns more targeted and successful. Optimizing for weather, location, time of day will be integral to the future of personalized advertising. It's that kind of personalized ad targeting (and creative thinking) that will be the name of the game in the years to come. The truth is that optimization has never truly existed until now. We can leverage our algorithms and dynamic creatives to create optimized campaigns based on audience behaviors. The future seems bright and hopeful for the ecommerce industry and requires systems that enable firms to personalize merchandising, personalize the assortment, and connect the right products with the right content. Those firms who can adapt—or create from scratch—can win. It is no longer enough just to have an 
ecommerce
 offering, and it's also essential to go a step beyond, ahead of the competition, and continuously look at what's new on the horizon. The tools available on the market are developing at such a fast speed that if you're not keeping up, you might find yourself far behind and struggling. Be on the lookout, as this year brings with it big changes, some of which we might not be able to foresee. We've tried to cover some important ones in this blog. Still, by staying informed and open to new technologies, you can stay ahead of your competitive pack.