Your friends think you have a great idea. Research shows you will fill an underserved niche. You have even set aside your 'get started' funds, and making money is on your mind. There is a fire in your belly, and it is time to start building your own online store. But, have you thought about your shopping cart? Once you have a basic idea of the goods you wish to sell, it's time to make a new decision. Next, you should think about how you want your web store to look and to function. The foundation of your ecommerce solution's functionality is the
shopping cart
, so choosing the right one is important.
What is a shopping cart?
A shopping cart is a powerful piece of software. It manages the checkout and purchase process of the products or services on your website. So when someone is browsing the products on your storefront, once they click to order one or many of those products, those items are sent to your shopping cart. From your shopping cart, your prospective buyer can then add, remove and tally up all the items. They can even view their sales tax and choose their shipping preference. This software also allows your customers to review their order, including quantities, colors, and sizes. They can do all this prior to submitting their payment details. Finally, your shopping cart will share your buyer's payment and purchase information with your payment processor or payment gateway provider. This is so their payment can be authorized with their bank and ultimately settled into your business account. This occurs after you have packed and shipped their order. The significance of the shopping cart to the life of your store is realized when you consider one thing. That is, that a good checkout experience reduces your buyer's purchase hesitation. Most shopping carts allow you to track and analyze your customers' habits. Being able to see the amount of time your buyers spend in your cart prior to a purchase, where they click to abandon your shopping cart, or even which promotions or upsells are grabbing their 'add-on' attention, lets you make adjustments to improve their buying experience. By keeping the process user-friendly and secure for your buyers, you have a stronger chance of increasing your purchase conversions. You also have a better chance of driving more expected revenue for your business.
Benefits of Shopping Cart Software
Shopping cart software's are designed to support ecommerce efforts and guide the visitors in their buyers' journey.
Benefits of Shopping Cart Software for Merchants
Data management – All the customer information and history can be kept in the same place for future use
Payment processing – Most shopping carts offer a variety of payment processors that can take your payments. The number of payment providers depends on integrations between ecommerce platform (shopping cart software)
Availability of shopping analytics and performance management
Offering customers discounts, coupons, special offers or wishlists
Feedback – Most shopping carts allow your buyers to leave reviews of products and services, this can help improve your operations
Benefits of Shopping Cart Software for Consumers
Secure shopping – Ecommerce platforms (shopping cart software) are required to follow strict security policies and standards so sensitive payment information is protected all the time
Convenient shopping – Online shopping allows for your customers to shop from the comfort of their homes, see their shopping history and get personalized recommendations for future purchases
Payment options and security – Shopping carts that have integrated payment processors can guarantee the safety of consumers transactions and at the same time provide multiple payment options
Options of filtering and advanced searches which speed up and make finding the right product, size and color easier
Reviews – Customers reviews help other visitors make decisions about purchasing products
How do ecommerce shopping carts work?
1. Browsing to Buy
When your customer browses through your new online store, they will undoubtedly find many products that they want to select to purchase.  Each of your products should have their own web or the dedicated product page.  This product page offers your buyer all the details and options available if they wish to purchase this item.  On each product page, there will be a 'call to action' button to grab the buyer's attention.  This button will most likely say 'Add to Cart'. Once clicked, the product will be saved to this shopper's shopping cart. I t will then be stored for them until they are ready to check out and buy.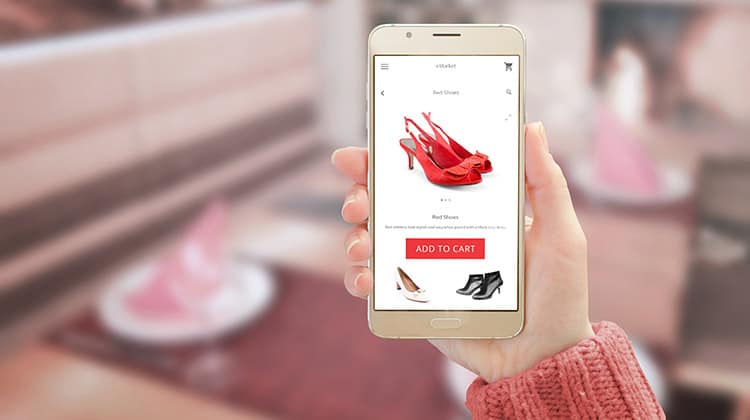 2. The Cart Experience
Once the shopper is done, they are ready to look at their chosen items and complete their purchase. They can then check out by simply clicking on one of the multiple shopping cart buttons. They can also click on links you provide on your site. Within their shopping cart, you're soon-to-be-customer should be met with an easy to understand the process for making adjustments to their selected items or quantities with just a click or two. As they make their changes, including adding or deleting chosen items, the 'Total Price' amount presented at the bottom of their cart should adjust automatically.  When your shoppers are met with a smooth checkout experience, they should be primed and ready to click on the 'Proceed to Checkout' button to pay for their order.
3. Time to Pay
The overall goal for your storefront is to make sales.  Your last chance to remove buyer hesitation is at this payment step.  When it is time to pay, your customer will expect to be presented with a secure payment page. This page should protect their sensitive personal data and payment information. This is where your 
payments provider
 or processor becomes important.  Your shopping cart solution should offer you a choice of integrated payment systems to accept consumer payment on your site.  When choosing a processor, the cost will clearly be a factor in your mind. Processing rates, or the percentage of the sale, and fees to process your transactions might be one of the first things you consider when doing your research.  All the more costly, at least from a nuclear standpoint is protecting yourself against data breaches.  The public exposure of consumer data from your web store can be detrimental to both your business and your brand. 

PCI COMPLIANCE
To combat the threat of data breach, make sure your payment service is PCI DSS or Payment Card Industry Data Security Standard validated. On the front-end, this means that they will provide a secure payment page in your shopping cart. From here, you can collect and protect your shopper's name, email address, credit card or bank account number at checkout. On the backend, where this data is stored, your payments provider needs to adhere to an annual PCI audit. They need to institute the proper data lockdowns on their secured servers.  In addition to security, you should make the payment process as easy and convenient as possible.  Each buyer is different, but it shouldn't matter if they are buying from their laptop or phone, or live in Los Angeles or London.  Whether they want to pay using a credit card, debit card, gift card, electronic check or local bank account, make sure you give them the ability to pay on
a responsive payment form
, using their preferred payment method. Once your buyer feels safe and comfy with their purchase, the only thing left is for them to click on the "Place My Order" button.  From here, your shopper has become a customer.
4. But Wait…Buy More
It is always a good day when you turn a prospective customer into a buying customer.  But, you shouldn't discount your opportunities to make more on every sale.  Your ecommerce solution should also include functionality to offer your shopper the chance to buy more before they finish their checkout.  This can be done by making sure you include a 'Continue Shopping' button on your checkout page, as well as additional one-click 'add on' or 'upsale' links to products that complement their cart items.    Now that you understand the basics of how shopping carts function, lets touch on the different types of ecommerce solution technologies available for your new store.  Sometimes shopping carts are viewed from a 'hosted' vs 'self-hosted' standpoint.   When you look at a self-hosted ecommerce solution, you are going to install the shopping cart software, whether open source or licensed, onto your own server.  So whether you choose physical hardware or a virtual, cloud environment, you will want to go with an ecommerce hosting provider that can offer you optimal uptime, quick load times, the highest level of PCI and DDOS mitigation security and of course, around the clock support.  A hosted ecommerce platform is an all-in-one packaged solution.  You will receive your shopping cart functionality, possibly a store builder, you're hosting and technical support, for a monthly fee that is based upon the size of your store. 
Open Source Shopping Carts
Let's begin with open source shopping cart software, which can offer strong 'do it yourself' rewards, especially if you or an associate have front-end website development experience.  Even if you do not have a technical development background, and wish to hire a developer, you can still realize the financial advantage of the no-cost access to the software's source code.   Free to download, install and modify, open source allows you to build a truly custom shopping cart experience. With no code, template or application limitations, you have the flexibility to build a cart based on your store's needs, your product catalog, and the growth of your business and adapt to unforeseen market changes.  Also, helpful, most open source shopping cart platforms have full portfolios of design templates. They also have software extensions and comprehensive documentation available to improve the use of their platform. Finally, there are usually active global developers and user groups' who work together to shape the future look and feel and the functionality of the platform.  By sharing their knowledge, designs, and custom extensions, they provide help and insight for short-term, go-to-market strategies, as well as long-term scalability needs.
Examples of open source shopping carts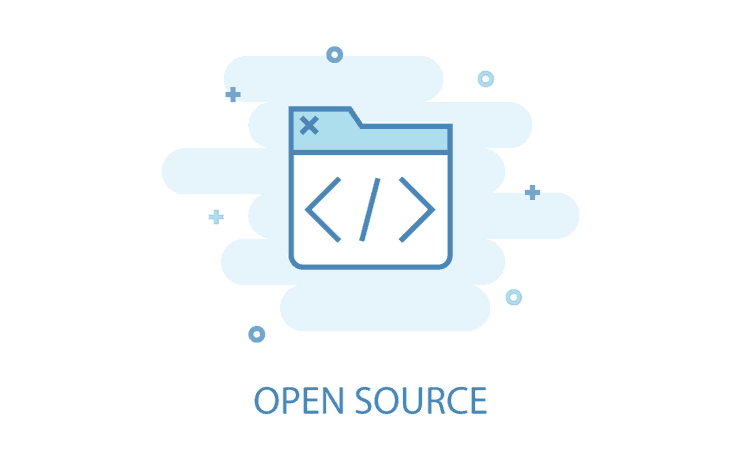 An example of an open source solution is WooCommerce, which is widely accepted as the most popular WordPress website ecommerce plugin.  It is estimated that WooCommerce powers nearly 40% of all online stores, with over 68 million downloads.  It comes packaged with valuable features and more than 400 partner software extensions.  Once integrated into a self-hosted WordPress website, it can provide payments, shipping, marketing, and accounting. There is a constantly growing, free storefront themes library available for WooCommerce users.  This offers you access to an assortment of SEO friendly and responsive themes that are built and maintained by their core developers, which removes bugs and downtime risk. This ecommerce solution also comes with a simple to use Content Management System, or CMS, product sorting and filtering functionality, and localized customization for currencies, language and measurement units.  These features allow merchants to control what they sell, from anywhere, including physical products, digital downloads, and subscriptions. WooCommerce is a good solution for start-ups to enterprise, because it adapts well, offers unrestricted customization and is fully scalable, to build and maintain stores, based on the businesses' needs.  Additional Open Source Platforms include:
Proprietary Shopping Carts
Whether SaaS or installed, proprietary ecommerce platforms are sold 'as is,' and built using the platform's code of choice. If you are using an outside agency or freelance web developer to build your store, they may say that being forced to use their code is restrictive. They may also say it limits their creative juices. But going with a proprietary licensed model can provide the benefit of extensive pre-built functionality such as a robust CMS or content management system, and a library of tailored plug-ins to help with ongoing store management.  These elements will allow your design and dev resources to build what you need efficiently and expediently while providing a uniform appearance from launch through expansion phases.  Proprietary Platform Providers:
Hosted Shopping Carts
If you have limited to no experience with web design and development, then you should consider using a hosted solution. These systems let you build and maintain your store using the platform provider's web-based software. This software is also housed on their servers. There is a monthly fee, but this allows you as a startup to get up and running quickly. This will also bring in revenue. You do give up control over most of the cart's functionality and navigation. However, in exchange, you can expect design templates, user-friendly visual editors, product, pricing, inventory control, and promotional features. All this for the build and ongoing maintenance of your site. The bottom line here is that hosted solutions can remove the heavy technical lifting for you. However, the investment of a monthly service fee can make them more expensive. Hosted Shopping Cart Providers:
Installed Shopping Carts
If you find a store plan that requires design or functionality needs that can't be served using a pre-built hosted solution, then opt for a self-hosted, installed open source or licensed shopping cart software. This option will provide you with complete control of your store's source code, settings, and environment. However, it requires you to install and maintain the shopping cart software directly onto your own hosted servers.  Before moving in this direction, you should decide if you want to take on the responsibility and expense of handling, or hiring someone to handle a web hosting account, the build, site security and all the other fine details of planning and implementing the front-end and backend of your storefront.
Key Shopping Cart Features
When evaluating carts, you should consider the types of goods you plan on selling. Certain shopping carts are built to only handle hard goods. Others are designed to also handle subscriptions services, as well as digital products such as streaming media or ebooks. Whatever you choose to sell online, it's important to consider how you can best sell these items on your store. Also consider any functionality or features needed in your shopping cart, in order to do this seamlessly and professionally. Whether you will need to maintain your customer information in a simple database, or manage scaling inventory, try to find a cart that has value tools and features already built in. Or, at least make sure that they have the service elegantly integrated with a third-party software extension. From product sorting and filtering functionality to shipping features that allow you to offer your customers local pickup, or defined shipping rates for heavier products, make sure you find a cart that supports your vision for your store. Below are some valuable features you should look for in your shopping cart:
Shopping Cart Comparison
Below is a high-level comparison of some the top shopping carts and ecommerce solutions of 2019:
How to Pick the Right Shopping Cart and Ecommerce Solution
As you can see there are many things for you to think through as you do your deeper research into the different ecommerce solutions and platforms types and finding the right one for your online store.  One thing you should determine prior to or initially starting your comparison planning is how much you have to spend.  When it comes to your website budget, you should include not only the cost to access and launch your site's software, but also the ongoing expense to maintain and keep your store software updated and working properly for your buyers, and as your business grows.  Another consideration is your technical knowledge and proficiency level when it comes to ecommerce and software.  Many of these solutions include not only shopping cart software, but store builders and catalog builders as well.  As you can see, these applications can be as easy as drag and drop out of the box, or as complex as requiring coding from scratch.  Depending on the ecommerce solution, your payment processor and the hosting environment you select, you will want to make sure you have a firm grasp on your storefront's functionality.  Your ability to brand, design, make updates and convert sales is imperative to maintaining your vision for your store.  From home page to product pages to checkout and payment, your
shopping cart and ecommerce solution
are essential components to the success of your ecommerce website.