Subscription cancellations are a normal part of business for every merchant.
Some existing customers abandon products and services, and some new buyers become recurring customers. While these movements are natural, merchants still need to analyze the reasons for cancelled subscriptions to minimize them.
In this article, we'll discuss the most common subscription cancellation reasons and tips to prevent them.
Common Subscription Cancellation Reasons and What to Do

There are many subscription cancellation reasons, but some of them are more common than others. Here are the twelve most common causes of subscription cancellations:
1. Achieved Goals
Some customers don't intend to develop a long-term relationship. Instead, they sign up for a subscription for one-time access or just use the free trial and don't intend to subscribe.
Send a follow-up email with an upselling offer based on the customer's cancelled services to turn the churned user into recurring customers.
2. No Return on Investment (ROI)
A customer who doesn't see a quick ROI is more likely to cancel a subscription soon after registration. They subscribe, but quickly become inactive.
Show the customer how they can make more money using your services.
Note: Highlight the financial benefits of your service during the onboarding stage. Guide customers until their investment starts paying off.
3. Pricey Services
When a merchant increases the subscription price, some customers decide to leave.
A customer who needs to cut expenses might also cancel a subscription.
Conduct a survey before changing subscription prices. Introduce additional features or benefits for those new prices.
Group the subscription features into several tiers within a tiered pricing model so customers can downgrade to more affordable plans.
4. Payment Issues

Some subscription cancellations are unintentional. For example, a customer's credit card has expired, or they've lost their login credentials. Perhaps they're experiencing issues with the payment processor.
Ensure timely customer support for users with payment issues. Contact long-term subscribers that cancel their subscription to see if payment problems caused the cancellation.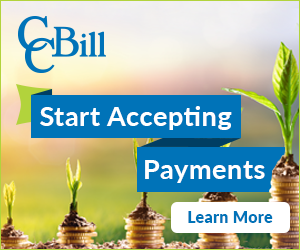 5. New Management's Preferences
A business might unsubscribe from your services when new management steps in. Austerity measures and new business goals or policies could be the reasons for such a decision.
Timely communication is key. Arrange a meeting with new managers and explain how they can benefit from staying subscribed to your services. Explain that they can either opt for subscriptions or memberships. Consider making tailor-made offers to the most valuable clients.
6. Technical Difficulties
Work with the technical team to repair the bugs. Apologize to customers and think about offering perks or freebies to keep them satisfied.
7. Human Error
Inappropriate behavior from a customer support agent or other employee can lead to cancelled subscriptions. If customers can't reach customer support or other relevant staff, they leave.
Also, if customers lose money because of an online business, they abandon the business.
8. Lack of Customer Education

Merchants that don't fully educate customers about the subscription's features face higher churn rates. Users that don't understand how to use the services simply stop paying for them.
Develop an onboarding procedure to teach customers the key features of the solution to which they've subscribed. Track their activity and jump in when you see they're struggling. Add chatbots to improve customers' orientation on the website.
9. Outdated Features
Customers want updated features with their paid subscriptions. If you don't follow niche trends, they'll go to someone who does.
Ask the customers how satisfied they are with the relevance of the features offered. Forward the responses, feedback, and customer requests to the product and technical team to improve features.
Monitor competitors so your subscription features and tiers don't fall behind.
10. Bad User Experience

Customers who repeatedly wait for too long for a business website to load or can't find the information they need usually give up.
Track customers' behavior on the website to identify the bugs. Work with web designers to improve the website's functionality.
11. Using the Wrong Product
Some customers pay a monthly subscription only to realize that they've chosen the wrong product. So, at the end of that month, they cancel the subscription.
Improve the renewal rate by showing flexibility. Learn more about the customers' needs to help them identify the best option. Let them change the pricing plan or product to keep them by your side.
12. Unfinished Product
Merchants that launch unfinished products or services are more likely to face subscription cancellations.
Conduct all testing stages and invite test users to try your products and services before the launch. Immediately fix the bugs that customers report.
Conclusion
Don't panic over subscription cancellations, but do identify why customers abandon your services.
The explanations and actionable tips from this article will help you identify why customers cancelled their subscriptions and offer practical solutions.