The terms merchant account and business account are occasionally confused even though they serve distinctive purposes and have different scopes. Both types of account are necessary for running an ecommerce business because they enable merchants to accept electronic payments.
In this article, learn about the differences between a merchant account and a business account, how to choose a merchant account provider, and whether you need both accounts.
What Is a Merchant Account?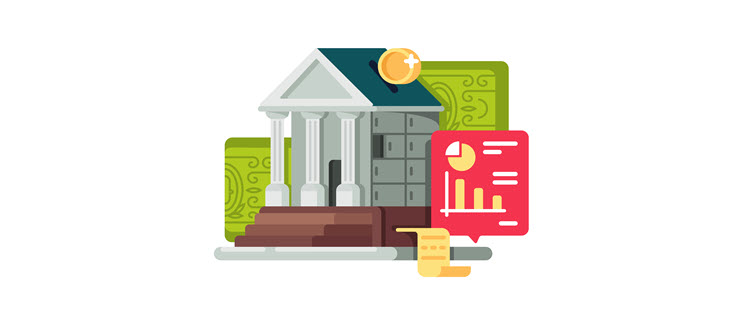 A merchant account is a bank account that allows merchants to collect electronic payments from their customers. These payments are typically made via credit and debit cards but can also include ACH payments and other methods.
When a customer purchases a product or service, the payment goes through a payment gateway on the merchant's website or a POS terminal in a brick-and-mortar store. These funds are transferred from the customer's issuing bank to the merchant account, where they are held until the issuing and acquiring bank finalize the payment, usually within 1-2 days. The acquiring bank then moves the funds to the merchant's business account.
Merchants do not have direct access to the funds in the merchant account. It only serves as a transit account. Only once the funds are transferred to a business account do merchants have access to the money.
Note: Issuing and acquiring banks have distinct roles in facilitating payment processing. Learn more about them in our article Issuer vs. Acquirer.
How to Choose a Merchant Account Provider?
Whether you are working with a payment facilitator or directly partnering with a merchant acquirer, here are the factors merchants should consider when choosing a merchant account provider.
Payment option alternatives. Consider your customers' preferred payment methods and find a merchant account provider who enables electronic payments through credit and debit cards, e-wallets, and ACH.

Straightforward pricing. Merchants account providers offer different pricing schemes to accommodate a variety of merchants. Reputable providers will have transparent and predictable pricing.

International payment processing. Merchants doing business internationally need accounts that support payments via alternative payment methods favored by customers in the region where they operate.
High-risk payment processing. High-risk merchant accounts come with a strict set of requirements. Payment providers frequently specialize in certain industries, so if you work in a high-risk industry, look for a provider with the expertise to manage your merchant account.

Stringent security. Your payment provider should offer security features that ensure the online security of both merchants and their customers. These security measures are the merchant's first line of defense against chargebacks.

All-around support. A merchant account provider should be available to merchants 24/7/365 to resolve all issues regarding merchant accounts and payment processing.

Added features. A merchant account provider should go the extra mile to provide merchants with additional features such as fraud mitigation solutions, marketing and traffic tools, omnichannel support, etc.

What Is a Business Account?
A business account is a bank account that serves as a repository for all company funds, including the funds from the merchant account and cash sales. Merchants can use it freely for payroll, paying bills, and other company expenses. Business accounts also come with detailed reports essential for assessing revenue and filing taxes.
Business accounts are a legal requirement for all businesses except sole proprietors, who may use their personal bank accounts instead. However, even for sole proprietors having a business bank account eases many processes, including tracking expenditure and profit, filing taxes, obtaining a loan, and building up a credit score.
How to Choose a Business Bank Account?
These are the requirements merchants should seek when choosing a business bank account.
Reliability. Merchants should open a business bank account with a reputable bank that is insured and guarantees fund protection. In the U.S., the Federal Deposit Insurance Corporation (FDIC) warrants that your money will be protected if the bank fails.

Affordable fees. Banks charge a set of fees but often waive maintenance fees if merchants satisfy certain criteria, such as meeting the minimum balance requirement or if they have a personal bank account opened in the same bank. Fees to watch out for are early termination fees (if a merchant closes an account before the end of the contract) and transaction fees that can easily get out of hand as a business grows.

Introductory offers. Most banks give enticing introductory offers to incentivize merchants to open business accounts. They typically include cash bonuses or lower fees for new merchants.

Attractive interest rates. Researching the bank's interest rates is smart for businesses that plan to open business savings accounts.

System integrations. Some banks offer merchants tools and features that integrate with other systems to facilitate accounting and payment reconciliation.

Additional services. Banks offer savings accounts, business loans, and investment accounts for merchants who open business accounts. Other perks include a business credit card or mobile banking options for easier access.

Why Do You Need Both a Merchant Account and a Business Account?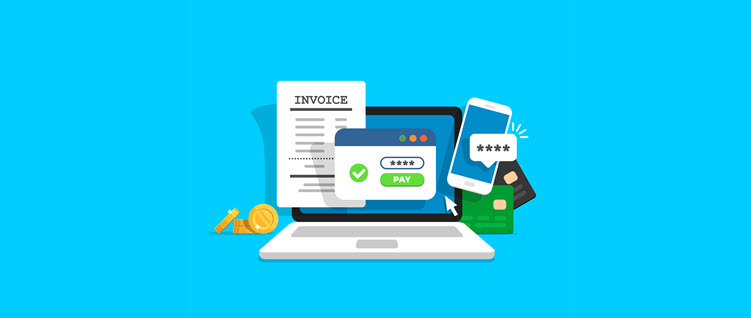 Having a merchant account is a prerequisite for accepting electronic payments. Businesses that only accept cash in brick-and-mortar stores do not need to open merchant accounts. However, in both cases, merchants must have a business account to run a business.
Consider these other reasons why having a merchant account and business account is good business practice.
It is not possible to deposit or withdraw money directly from a merchant account because it serves only to collect electronic payments from customers. Merchants gain access to these funds only after they are transferred to their business accounts.
Having a merchant account ensures security and speeds up payment processing. Merchant account providers carefully audit merchants before approving them for a merchant account. As a result, issuing banks are more willing to advance funds even if the transaction is still pending based on the merchant account provider's reliability and their pre-established relationship.
On the other hand, banks are reluctant to do the same for merchants with only business accounts. In this case, the danger of fraudulent activity is greater as no third party has audited the merchant and assumed the risk. Therefore, the bank needs to verify each transaction before approving it, which takes more time.
Note: Opening your own merchant account can be a very lengthy process. Instead, partner with a Payment Aggregator, such as CCBill. You will be on-boarded in a matter of weeks, not months, and you pay based on your payment processing volume.
Conclusion
Merchant accounts and business accounts enable merchants to accept payments and run their business. Merchant accounts are required to accept electronic payments, while business accounts are necessary to manage all company funds.