Times are changing rapidly, and more people are seeing the benefits of being their own boss and taking their lives and incomes into their own hands. It seems that at every corner a new, aspiring entrepreneur is making a name for themselves. Sometimes it is with an already popular idea, other times with an up and coming trend that is bound to generate cash.
The above can be true for brick and mortar shops, but also for the online world. With the advancements in technology, now more than ever it is easy to set up your own online business and enter the world of ecommerce.
However, ambitious, future merchants should take a moment to understand the true meaning of ecommerce business. They need to learn about the existing models and their lingo before they venture into the exciting world of online money making.
What Is Ecommerce Business?
Electronic commerce or ecommerce is the process of selling and purchasing products and services online. This includes the transfer of money or information that helps execute these transactions.
In the beginning, the term ecommerce was used when making a reference to online stores that sell physical goods. Today, the term is used to discuss any commercial online transaction, in both the business to consumer and the business to business markets.
This term should not be confused with e-business, which refers to all aspects of operating an online business. Ecommerce is simply used to define the process of buying and selling products or services online.
Over time, ecommerce has evolved to make it easy for merchants and "etailers" to find and buy products. Registered small businesses and large corporations alike have profited from ecommerce, allowing them to sell their goods and services on a volume level that was not possible in the face-to-face, conventional business world.
"Ecommerce growth for 2019, 2020, and 2021 is expected to hit 21.5%, 19.8%, and 18%, respectively." – Jessica Clement
Ecommerce Business Models
A Business Model is a theoretical framework that promotes a brand or company's sustainability and describes how it works, earns a profit, and how it aims to accomplish its goals.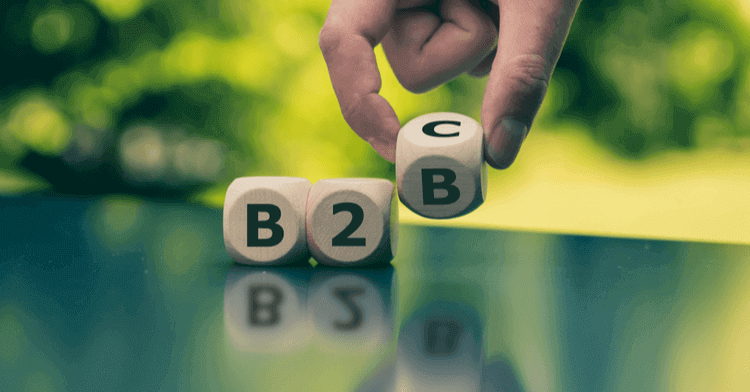 There are four ecommerce business models that represent virtually any interaction between consumers and businesses.
Business to Consumer (B2C):
The term business to consumer or (B2C) refers to the process of explicitly marketing products and services to buyers who are their end-users. The companies that market directly to consumers are referred to as B2C ecommerce.
Example: A great example of B2C ecommerce is Netflix. It has paved its way in the ecommerce industry as a leader in the streaming industry by providing its viewers with subscriptions to the most popular and award-winning movies and TV shows. This is a great example of digital goods sold on the B2C platform.
Business to Business (B2B):
Business to Business transactions are sales of products or services from a business to another business. This is popular in a supply chain when companies buy parts and goods for use in manufacturing processes, such as other raw materials. Finished products can then be marketed through business to consumer purchases to individuals.
Example: Financial and accounting tasks are among the most dreaded in the business world, especially in the realm of ecommerce. One of the rising B2B ecommerce models has been accounting software solutions like Indinero. Indinero allows businesses to outsource their accounting needs to a company that is dedicated and an expert in the field.
Consumer to Consumer (C2C):
Consumer to Consumer (C2C) is a business model where consumers sell products or services to other buyers. This is usually done over a platform where online selling is concerned, where consumers can place their products on a virtual marketplace for other consumers to view and make an on-platform purchase.
Example: Many platforms meet the C2C business model demand, for example, eBay or Craigslist . eBay is used as a platform where consumers can sell anything from clothes to music CDs to other consumers around the globe. Adversely, Craigslist is a platform where people can post jobs, rent a house or even look for a roommate.
Consumer to Business (C2B):
The Consumer to Business model allows businesses to extract value from consumers – and vice versa. In the C2B business model, consumers take charge and suggest their price to the business and sell their skills and services.
Example: Platforms for freelancers are a typical example of the C2B business model. On Upwork , Fiverr and Toptal business owners can get services from freelancers who can write blog content for their website, work part-time as a developer, produce video content or do administrative tasks. Another example of C2B's is brand ambassadors, like Cristiano Ronaldo for Clean and Clear Shampoo.
Ecommerce Glossary
In addition to having different types of business models with various transactional relationships between the merchant and the consumer, there are also different business types defined by the product or service that the business owner or consumer wishes to provide.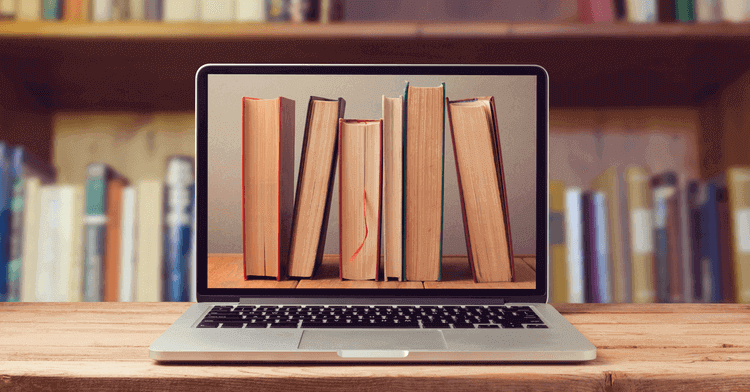 To get a better understanding, we've listed some common terms used in the ecommerce industry.
Retail
Retail is the process of selling goods or services to consumers via multiple distribution channels to make a profit without a middle man.
Wholesale
Wholesale implies that a corporation imports or a manufacturer produces products and then directly supplies those products to distributors or retailers in large quantities for resale.
Fulfillment
A fulfillment company is a facility of a third party that packs and delivers consumer orders. This is a great option if you don't want to bother with deliveries, or if you have evolved to a level where you can no longer move products manually outside of your current warehousing capability.
Shipping
The outward movement of goods, such as shifting products from supplier to client, from one stage to the next. The shipment method involves product processing and packing and will be managed by a shipping company or logistics company.
Dropshipping
Dropshipping is a form of product delivery to consumers where the items the company offers are not kept in stock by the merchant. Alternatively, the merchant buys the commodity from a third party and the product manufacturer sends it directly to the consumer, on the retailer's behalf. The retailer does not essentially have any contact with the product itself.
Crowdfunding
Crowdfunding is the use of capital from consumers for limited amounts of time to fund a new business venture. Crowdfunding uses the easy accessibility across social media and crowdfunding platforms to gather a large network of stakeholders and entrepreneurs with the potential to increase innovation by widening the pool of investors.
Subscription
Subscription means offering products or services on recurring, rather than on an individual basis. Most subscription contracts require the customer to sign or agree to terms and conditions. These terms and conditions may describe the subscription length, renewal procedure, cancelation policy, terms of payment, limits of use or quantity.
Services
A service is a transaction where there is no transfer of physical goods from the seller to the buyer. Instead, it's the skills that the seller has that are being traded for profit. These could be services like accounting or tax preparation.
Physical Products
Physical Products include items that are tangible, concrete, can be in solid or liquid form, have a height, weight, and size and can be delivered to the consumer after purchase. They do not include digital goods that can be used, accessed or registered right after purchase and payment.
Digital Products
Digital Products are a common term used in ecommerce to define all items that are processed, distributed and used in their online form. These can be tutorials, games, music and other media like videos. They are downloadable either for a price or free.
We hope this blog helped you understand some ecommerce business basics. This will help you go forward with starting your own business knowing the definition and the aspects of choosing the right business model for your ecommerce. 2020 might be the right time to launch your new business. Good luck!