Ecommerce businesses require a secure and efficient solution for processing customers' payments. Integrated payment processing is technology that ensures a seamless and optimized experience for both merchants and consumers when handling payments.
Integrated payments connect all the different parts of a business system and help keep transactions transparent and easily accessible, providing better business outcomes. In this article we explore all the elements that merchants need to keep in mind when deciding whether to use an integrated payment processing solution.
What Are Integrated Payments?
Integrated payment processing is a term that encompasses software solutions that bring together customer payment information. Payment integration solutions bypass manual data entry and automatically accept, process, and store all transaction details, saving time and guaranteeing the security of the data.
Integrated payment means that payment processing, accounting, customer service, and business operations management work in harmony, as a unified process. This consolidation of data across departments helps companies increase productivity and optimize business processes such as payment reconciliation and handling refunds and chargebacks. They also allow easy analysis of cash flow, leading to better business decisions in the long run.
How Does Integrated Payment Processing Work?
Integrated payment processing streamlines the process of accepting payments through automation, saving time and reducing human error. Integrated payments bring together all steps of the payment process:
Receiving the customer's order.

Obtaining the customer's payment information and authorization.

Sending the payment information to the payment processor.

A payment integration platform automatizes every phase of the payment process and sends all the data to the company's central ledger. From this location, any department can access the information as required by their activities.
Benefits of Integrated Payment Processing

Whether large or small, all types of businesses benefit from integrated payment processing. Here are the advantages:
1. Saving Time
With an integrated payment processing system, businesses do not have to manually input information into their accounting software. Instead, the system automatically stores data and displays it in real time.
Integrated payment processing platforms also include features that make it easy to schedule payments. This is especially useful for businesses based on a subscription model, which relies on the smooth processing of recurring payments.
2. Reducing Costs
Since integrated payment processing is based on automation, it decreases the costs of human labor. It also provides everything a business needs to process payments in one place. The main benefit is that businesses do not need to use several applications or systems to process and store payment details or perform day-to-day bookkeeping.
3. Better Customer Experience
Integrated payment processing gives customers insights into the details of the transaction as well as its status. That way, they are kept up to date regarding their payments. Merchants can also easily check all payment information and swiftly respond to customers' requests, should the need arise because of a refund or a disputed transaction.
Since all data is kept and organized within the same integrated payment processing system, customer support agents provide correct and timely information to customers about the transaction. This way, both ecommerce sales and possible disputes are finalized more efficiently.
Note: With over two decades in the payment processing industry, CCBill provides integrated payment processing, helping businesses go global. Learn more by visiting our Payment Processing page.
4. Higher Security
Integrated payment processing is protected with encryption and tokenization. These two security strategies prevent security breaches and theft of credit card and personal information, protecting both the merchant and the customer.
Stringent security of payment data is a requirement that every ecommerce business needs to meet. Integrated payment processing solutions have in-built technical functionalities which ensure that the business remains compliant with payment industry standards (PCI).
5. Better Cash Flow
Integrated payment processing allows businesses to clear transactions much faster, providing an uninterrupted cash flow. With traditional money transfers and processing, delays are a frequent occurrence.
Integrated payment systems process the payment as soon as it is authorized and produce an invoice in real-time. Clearing payments swiftly strengthens the merchant's relationship with customers, banks, partners, and vendors.
6. Less Human Errors
Integrated payment processing automates tasks and processes that usually involve hours of human labor and manual data entry. As such, it is highly prone to errors.
With an automated payment processing system, there is less room for mistakes such as double transactions or incorrect charging amounts, which lead to unnecessary costs and cause customer dissatisfaction.
How to Choose a Reliable Integrated Payment Processing Provider?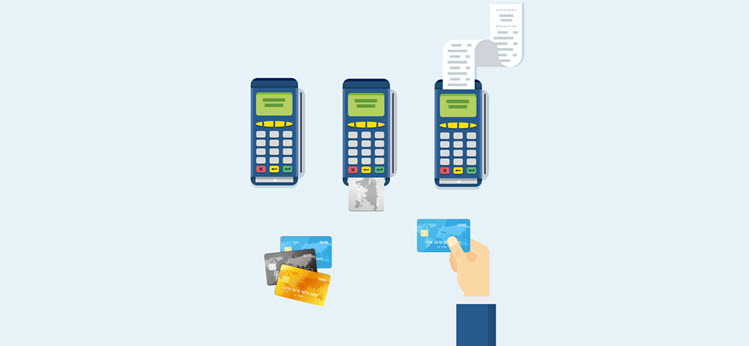 Integration compatibility. Before choosing an integrated payment processing provider, businesses need to make sure that their accounting software, CRM system, and shopping cart is compatible with the system the provider is offering.
Note: CCBill enables smooth integration of payment flows with merchants' existing tech stack through APIs. Read more about CCBill's RESTful Transaction API in our Knowledge Base.
Data access and analytics. A good integrated payment processing provider gives businesses detailed and organized insight into each transaction and allows smooth data analysis to avoid mistakes.

PCI compliance. A reliable payment processing provider ensures that all transactions are fully PCI compliant. Merchants should only partner with such providers.

Encryption and tokenization. The best integrated payment processing systems provide several layers of security that ensure data safety for all users. Encryption scrambles information to prevent unauthorized persons from being able to read it. Tokenization substitutes sensitive data with non-sensitive equivalents to avoid misuse.

Customer support. Ideally, an integrated payment processing provider is available 24/7/365 to ensure maximum customer satisfaction and resolve any issues as soon as possible.

Fraud protection tools. Aside from data security, integrated payment processing providers also offer a variety of fraud protection tools. Fraud protection tools analyze payment data, identify potentially fraudulent activity and act upon their findings. In case of potential fraud cases, the tools limit transaction volumes, set maximum amounts per transaction or blacklist IP addresses that made suspicious transactions or have been previously associated with fraud.

Transparent and competitive pricing. Ideally, find an integrated payment processing provider that charges a fixed percentage for the overall processing volume . Also, look for a provider with no hidden or early termination fees.

CCBill's Payment Processing Services
CCBill provides payment processing services to merchants in the U.S., Europe, and Asia-Pacific. CCBill is a one-stop shop for payment processing that offers access to a payment gateway, merchant account, one-time and recurring billing, flexible payment forms, fraud detection tools, promotion and discount systems, payment reports and provides an advanced payment API.
Payment processing is available to ecommerce, dating, live cam and even high-risk businesses that are in a high-chargeback rate industry. We process payments globally, support local currencies and payment options and provide and facilitate omnichannel with a payment processing solution that supports online, mobile, in-store and in-app payments.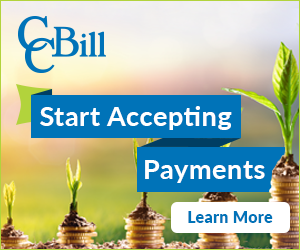 Conclusion
Integrated payment processing helps ecommerce businesses to process payments from their customers efficiently. The integrated payment processing system stores transaction information safely within the company's software, streamlining different business processes. Companies gain access to the information they need in an organized way, ensuring transparency and customer satisfaction.
Because of its significant advantages, more businesses are choosing to rely on integrated payment processing to process their customers' payments.