Let's face it, there is no perfect time to launch your online business. This is why it is better to focus your attention on your concept, and not just the timing. With so many sources of information available to you online, starting your 
ecommerce business
 has become a checklist process, with a new tool to help you automate your business around every corner. What isn't in abundance are business ideas, especially the profitable ones. Perhaps most importantly, which products to sell. One way to gather ideas using Google Trends. This is an amazing tool for searching and analyzing what consumers are looking for.
Throw Pillows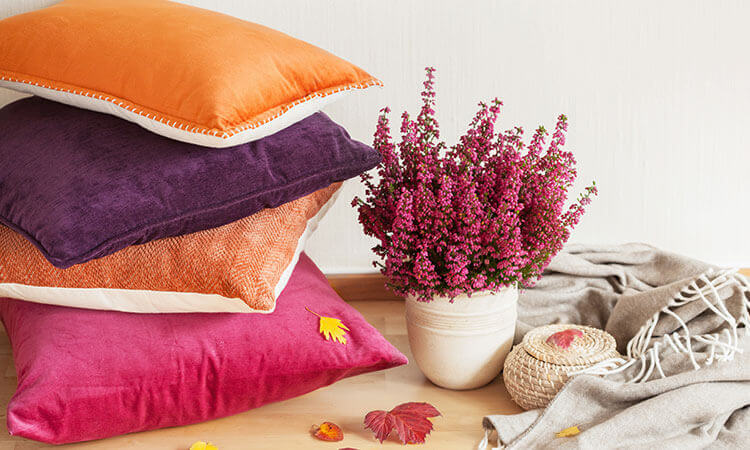 By making custom made Pillows, turn your sewing machine into a part-time profit center. You can sew and design made-to-order Pillows, create generic designs, or offer an inventory of standard sizes to sell at wholesale prices to retailers for resale. Consider forming alliances with interior designers, as these professional decorators have a portfolio of clients, and they could become your best custom pillow customers. People are always looking for ways to freshen their homes and offices. Once you discover where it is that these people are located, you can tap into design trends in that market. If you can't do this locally, the internet is the perfect alternative to bring customers to you. Independent of your Pillow sale model, make sure your ecommerce is attractive and ready to take on all the orders coming your way.
Enamel Pins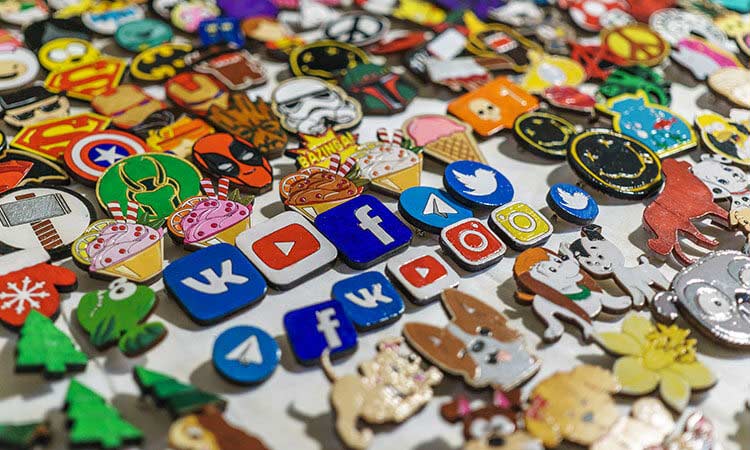 Plain and simple, Enamel Lapel Pins are a cheap fashion accessory. They were popular in the 1970s, and have blown up again in recent years. Pins are a perfect product to sell online, because they are produced relatively easily and shipped cheaply. The potential market is quite large and varied, so it's easy to find your own niche to start making a profit. Additionally, they are the perfect way for consumers to get excited about nearly anything, from a bowling club to a rock band at $15 or less, without breaking the bank. If you are creative, you can design custom Enamel Pins of any size, shape or color. Or, if you prefer to just manage your designs and production, you can choose from an established dropshipper to white-label your existing designs. Don't worry if you don't have the money for a designer, often the best designs are relatively simple. You can get your ideas from platforms such as Pinterest, Tumbler or
Instagram
to choose the right design for your niche. There are also Facebook groups that serve as a great source of inspiration. Facebook is also a perfect platform for you to meet your potential customers.
Electric Scooters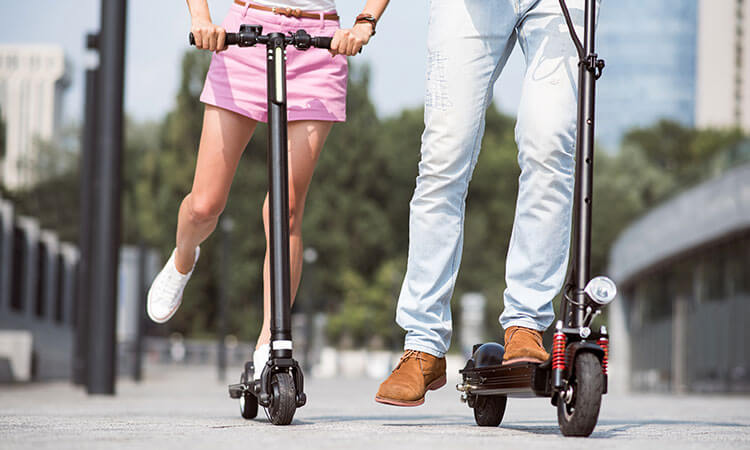 In the on-demand transport industry, E-scooters are a valuable and environmentally friendly solution. They offer a profit that is known to be higher than any other business model today, especially in the first and last mile of transport. Many entrepreneurs and investors have recognized the benefits offered by the E-scooter domain. Entrepreneurs are always on the lookout for the new business venture that could provide convenient transportation to their customers, while earning them profits. Also, investors are not hesitant to invest in them. Besides selling Electric Scooters, there is a whole new market of E-scooter rental apps. If you're one of the enthusiastic entrepreneurs who want to enter the Electric Scooter industry, you can be part of the new mode of transportation while making huge profits. Once your app has been developed, purchase and link all your E-scooters to your E-scooter app. Next, get and connect a payment processor to your app, so you can to accept payments from your buyers. There are many different types of electric vehicles that have recently been released, including bikes, bicycles, scooters, cars, and more. Tapping into this market could be extremely profitable in the years to come.
Dash Cams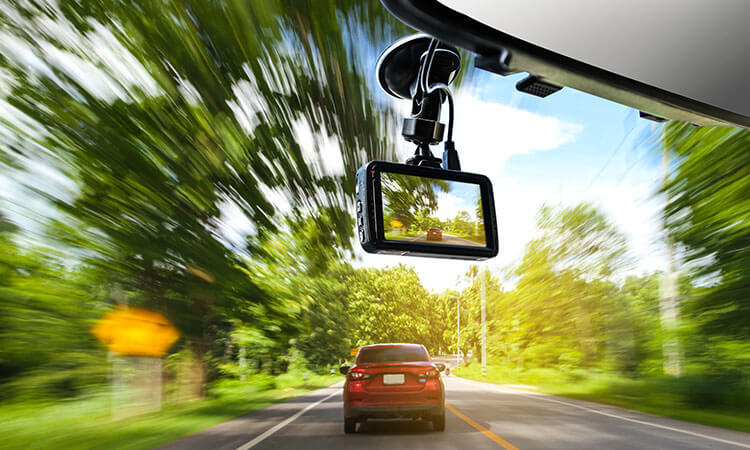 Dash Cams are one of those start-up ideas that will continue to grow in popularity, because they are practical and have a viral element to them. Most insurance companies already allow Dash Cam videos to be used as evidence on auto claims. And, if you have one mounted in your vehicle, some insurers may even lower your insurance premium. This industry is expected to grow to
 $4.03 billion worldwide in 2020
. You can dropship your Dash Cams on Oberlo to further simplify your product fulfillment. Showing how beneficial your product is, is the best way to build on your new business idea. You can regularly post videos of crazy events that occurred, but were caught on Dash Cams on your blog, social media or ecommerce. If you decide to share Dash Cam video content on your blog and social activities, remember you are sharing media content that could influence lives and the lawful behavior. Thus, if you go this route, you should make sure that you blur heads and license plates. You'll also want the person who recorded the video to be allowed to share it. By building up your brand, one of your videos will likely pop up when people search for Dash Cams or Dash Cam recordings if you post regularly
Niche Jewelry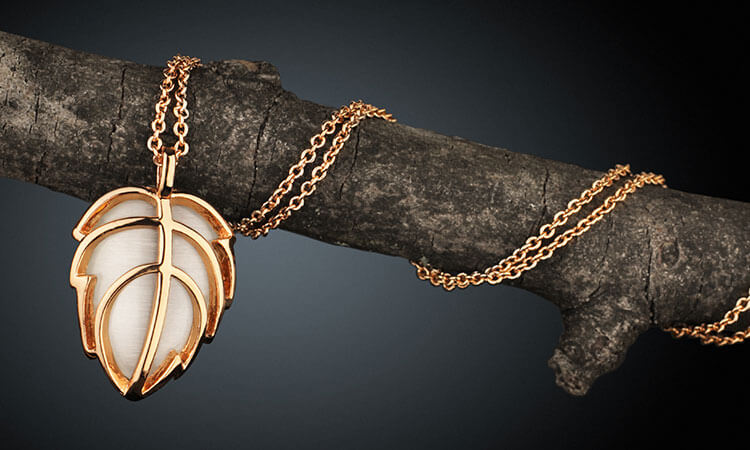 Let's begin with a retail fact, the Jewelry market is not going to diminish anytime soon. Indeed, the Jewelry industry will continue to grow as a universal form of collateral for lending and gift giving. There are several ecommerce opportunities related to Jewelry. If you are looking to start your own Jewelry business, then take the time to learn the trade and aim for a niche. Work on your technical skills so you can distinguish yourself between different grades and the quality of our merchandise. Those two attributes are important to make it big in this category. If you are aiming to launch a luxury or fine Jewelry business, it may require some financing, however, it has proven to be very profitable. Whether you prefer Amazon or eBay, the Jewelry category is one of the most over-saturated. Selling Jewelry is a billion-dollar industry that draws established and up-and-coming retailers alike, all battling for a similar piece of the ecommerce pie. The competition, it seems, is steep. You will be gone long before the busiest season begins unless you can present a unique value proposition. Try to find jewelry items that your competitors are selling and find out how they position their description of the product. A quick read will give you an idea that most likely, many online retailers are using surplus adjectives to construct their descriptions, using glamorous terms to mask the lack of value of the product. Make your product as unique as possible, but also something your niche would buy. For example:
Selfie Drones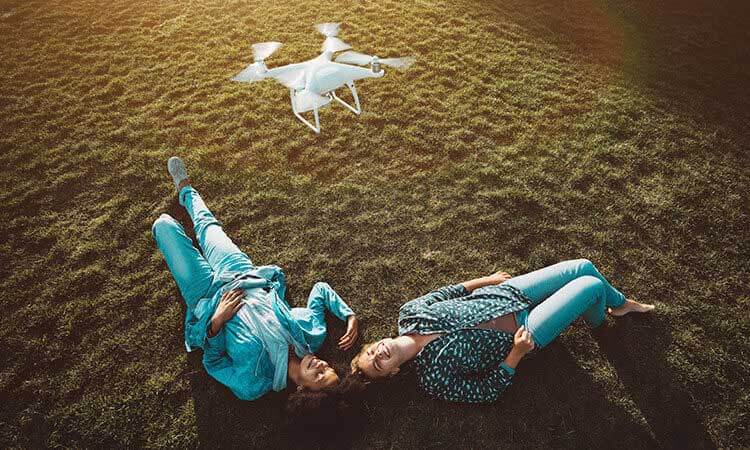 In a variety of industries, Drones, also known as unmanned aerial vehicles (UAVs), are rapidly becoming essential tools. Although the U.S. Drone industry is somewhat limited by the slow pace of updating regulations by the Federal Aviation Administration, the
industry's commercial growth
rose from about $40 million in 2012 to over $1 billion in 2017. The consumer Drone market continues to grow, including Selfie Drones, which includes Mini, Hobby, Professional and Racing Drones. While technology continues to improve, manufacturers are finding ways to add sensors and chips to smaller packages, allowing a more compact and consumer-friendly Drone to be developed. Providing new functionality and usability, these Drones also now have control options to make it easy for anyone to take photos and videos. These new small, compact and foldable 4K cameras Drones are made to be more portable with comparable features to larger models. This mobility factor makes these products more attractive to the consumer market. The smaller flying cameras allow users to capture selfie shots from a unique perspective. This is a big part of why the popularity of Selfie Drones is on the rise.
Baby Rompers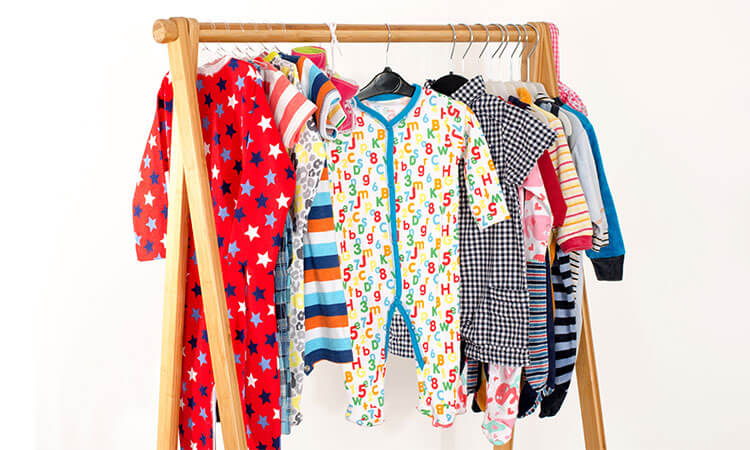 Parents love to dress their children in cute clothes and are willing to spend plenty of money to do so. Possibly one of the most popular kid's clothing search items today is the Baby Romper. Because of their simple design, Children's Rompers are also affordable to produce, making them a great cottage ecommerce idea. If you wish to broader and start an ecommerce line of baby clothes, adding Baby Rompers in your category list is a must. By adding new varieties, you will be able to become a one-stop-shop for parents and increase your ecommerce profit in general.
Standing Desks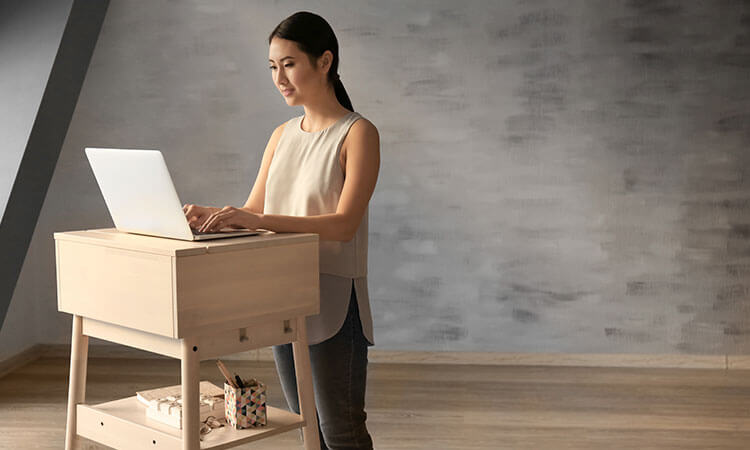 Many people today work ten-plus hours a day. Sitting at a desk or in a cubical for that amount of time, five days a week, can be ergonomically bad for the human body. Most companies realize the success benefits of helping their employees become more efficient, while remaining productive, and are committed to providing a healthy working environment. Knowing this is fuel for considering an ecommerce business that sells Standing Desks. Most companies consider furnishing their office or workspace a capital expense, so they want a custom solution. This is why you will need to offer plenty of color and functionality choices and even the flexibility for clients to design their Desks. The only challenge is that is more difficult to sell Desks online, as they are a substantial investment. Buyers have a natural preference to see and sample these item before ordering, as they can within a traditional retail or furniture store. Even so, the online demand for Standing Desks is increasing and doesn't seem to be diminishing any time soon. You can try to have personalized Desks online and allow your buyers to select their preferred items before shipping directly to their office or home doorsteps.
Athleisure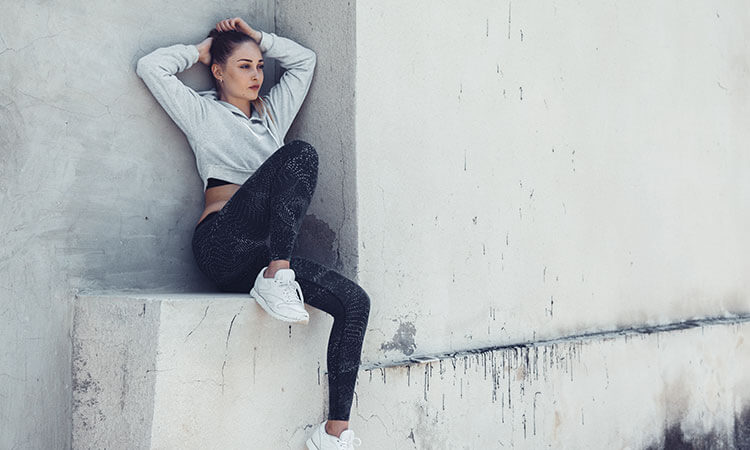 The economy of luxurious wellness is booming. Wellness has grown from a lifestyle choice to a new status symbol, with the expression of personal values ranging from luxury travel to glamorous fashion and high-end health across all industries. An example of increased cross-sector integration of selling wellness comes with the spike in premium Athleisure and activewear. Athleisure's effect on luxurious fashion brands is undeniable: the way we wear it has profoundly changed. Nevertheless, the activewear market is growing more quickly than any other segment of clothing, resulting in a significant impact on high-end apparel. According to Allied Market Research, the global activewear market is expected to reach almost $547 billion by 2024. This represents an
average annual growth rate of 6.5 percent
from 2018 to 2024. This compares to just 4 percent within the overall fashion industry. Luxury fashion brands will further broaden their ranges and promotions to meet the demand for high-end athleisure clothing, as the distinction between activewear and daywear blurs.
Posture Correctors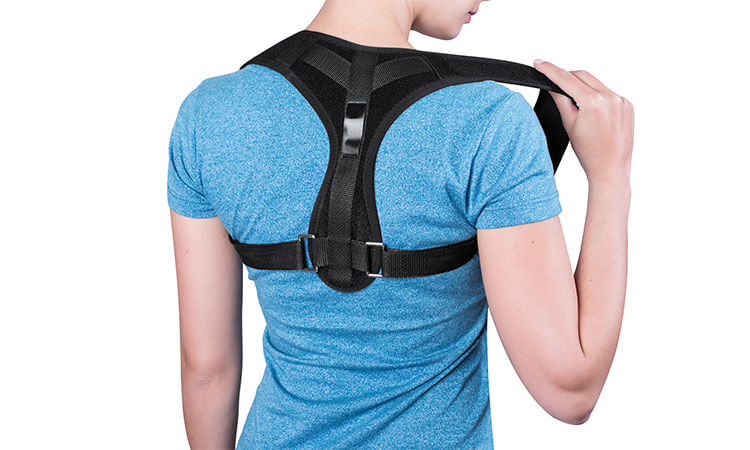 The Chiropractic field continues to grow in prominence. People today have more problems with posture than ever before. Spine surgeons report an alarming increase in patients suffering from upper back and neck pain due to poor posture caused by prolonged use of smartphones or other gadgets. In addition, our spines are gradually damaged by a sedentary lifestyle and office jobs. Now might a great time to consider becoming a Chiropractor, but anything related to it. to do this, you will need certification and a well-equipped room. Or you can start an ecommerce site that offers a line of these increasingly medically accepted products. There are many different types of Posture Correctors, from full jackets reinforced with metal ribs to small, affordable back braces that can be worn under a t-shirt.
Eco-Friendly Products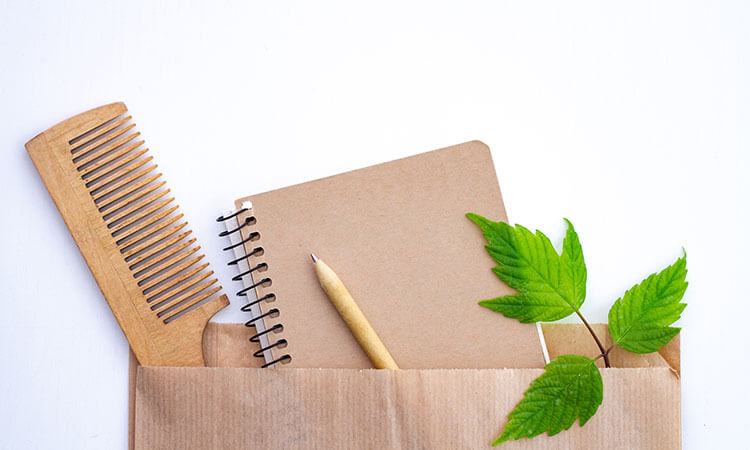 Consumers are increasingly demanding that companies be more environmentally friendly. This has created a growing number of opportunities in the green industry. You can open a wide range of Eco-Friendly businesses from services that help consumers become more eco-conscious, to offering environmentally friendly products. Most customers say they'd spend more on products from companies that are dedicated to good social and environmental effects. Trustworthy purchases, health benefits, environmental value, social value, environmentally friendly packaging, and a commitment to the local community, are the main sustainability drivers for today's consumer. This applies in particular to home goods. People spend most of their lives in their homes. That's where they live, drink, and grow. They want the most natural and organic products for themselves, their families and their pets. People have more control over the products they place in their homes, which is directly related to how they feel they can control their environmental impact. Multiple products can be sold as eco-friendly:
Clothing
Coffee Cups
Drink Bottles
Restaurant Items
Home Items
Camping and Travel
Jewelry and Accessories
Shopping Items
Solar Power
From the latest innovations, upward trends, and evergreen products, we hope you can make the perfect decision for your next 
ecommerce business
 and make profits from the most popular ecommerce business ideas above. There's a growing market out there that's ready to buy regardless of what you decide to sell!