Whether you're a merchant or a developer when it comes time to build your website, the first thought that comes to mind is "How much is this going to cost?" What if we told you that you can build your website or at least a basic 
ecommerce website
 for free?  Sure, there are ample website builders, but finding a free one where you get the features you need, can be difficult. That's why we've singled out a few of the best free ecommerce website builders below.
WooCommerce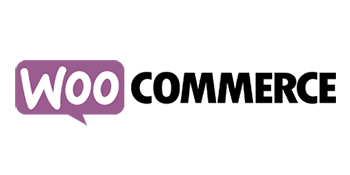 Choosing WooCommerce means that not only do you get a free ecommerce website, but also the most popular WordPress plugin for ecommerce stores; WooCommerce. With these two powerful tools even with the free version of your ecommerce store, you get almost everything you need to build a big online store.
However, the one thing that doesn't come along with the package is free hosting. Not to worry though, there are still free hosting providers available on the internet.
This free ecommerce website might not be the best pick for beginners in web development but is a powerful choice.
Pros:
Solid Features
Suitable for large stores
SEO advantage
Smooth product featuring like galleries and carousels
SSL provided with most website hosting plans
Cons:
Requires technical knowledge to set up
You need to find your own hosting provider
Additional costs will arise when deciding on additional themes and plugins
No customer support, only forums
Weebly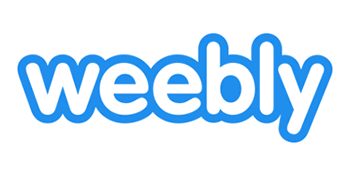 Weebly is certainly one of the easier options to use if you are building a website for the first time. Even though they don't promote it, and you won't hear it from them, they do let merchants create an ecommerce website for free. You can easily build up a website without any coding knowledge, add images, even add a YouTube video to your blog. Oh, and there is a blog section as well.
The only issue one might have with Weebly is there is a 3% transaction fee. This fee is an additional one along with a card processor fee depending on the payment processor you choose. This might mean you'll be paying up to 10 % transaction fees in some cases.
Similarly, there will be ads present on your free website, like on most other free ecommerce website builders (excluding Ecwid and Big Cartel). In Weebly's case, the ad is a little more prominent in that it is located on the side of the page and scrolls alongside the text.
Pros:
Best free ecommerce website builder for small ecommerce' including all the right tools for making the perfect online store
Library of sleek, classy and mobile responsive templates to choose from, which you can change at any time
Weebly's support center is available for help with coding, SEO and boosting your website's ranking
Cons:
Its drag-and-drop customization is not user-friendly and might require some coding knowledge
Creativity freedom is limited with the free version
You can't restore your website, instead, you must rely on Weebly's support team to restore it for you
You must create your website manually there is no Artificial Design Intelligence that can help automatically design the website for you.
Strikingly

When you first enter Strikingly, their mission statement draws your attention with the words "Build your brand. Conquer the world. ZERO code or design skills required." There isn't much information about them though. On their website, you can see that the illustrators and one-page businesses using the website's free version.
This is because this free ecommerce website allows only one web page for free. If you're looking for more, you'll have to upgrade to a paid version. You can create an ecommerce website for free with Strikingly if you don't have products or are selling only one. The one product limit makes this website unfavorable for most ecommerce enthusiasts.
It has a unique sections-based editor that's perfect for the single item business model free plan, it comes with 5GB of monthly bandwidth, which is more than other free ecommerce website builders offer. Like most others, it too includes an ad that appears when visitors start scrolling the page. If you are an artist or are looking for a minimalist website, then this might be the right choice for you.
Pros:
Attractive Design with modern and responsive themes
Abundant online payment processors supported
Cons:
You can only sell one product and must pay additionally to sell more
There are few template options, especially for store owners
SEO is limited due to the one-page option
Big Cartel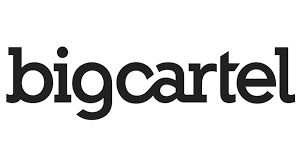 Big Cartel endorses itself as one of the best free ecommerce website builders, and as being simple and easy to use. Even its paid plans are simple. In truth, Big Cartel does indeed offer an outstanding free plan giving you the option of uploading up to five products and having a subdomain name with bigcartel.com, making your  ecommerce seem more professional. Best of all, Big Cartel doesn't have ads nor does it charge transaction fees.
Indeed, it would seem like the best free ecommerce website builder to create an ecommerce website. However, like all platforms, it does have some limitations on its features, such as uploading only one photo per product, or inventory management.
Pros:
It's an All-in-One Solution – they handle everything for you or make sure you have access to everything your ecommerce needs
They offer a Free Forever version which allows you to sell up to 5 products, sell on Facebook and even have order management
Set up multiple Channels – In person, on your website or Facebook.
A small but targeted list of Apps
Ease of Use – over 10 free easy to set up themes
Set shipping rates based on flat rates or destination
Customer Service
Store management – like integration with Google Analytics
Cons:
Lack of Reporting features
No Blog options
All plans have the same level of support
Products have limited feature options
Jimdo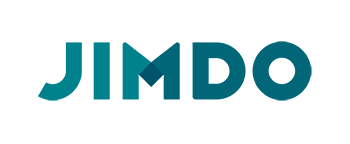 Jimdo is a website builder with over 20 million users and more than 200 000 ecommerce websites. They also provide a free plan with only a small ad showing on the footer of the page, and even if you decide to get a priced package their plans are quite affordable.
Of course, there are some limitations, as Jimdo does not allow you to make an actual sale on the website if you choose to create your online store with the free version. Once you create your product inventory Jimdo will not allow you to show if the products are "in stock" and you wouldn't be allowed to add any payment method unless you upgrade to a premium plan.
You can feature up to five products in the free plan, making this a good choice for artists or users selling limited edition items.
Pros:
High availability of storage of 500MB, perfect for text and photos that go along with your products.
With SSL included you can accept payments with no worries
User-friendly and intuitive, perfect for users who haven't had experience with website building before.
Cons:
You can only sell physical goods
You can use only one credit card payment processor of their choice, if you wish to use another payment processor, you'll have to upgrade to their business package
Webstarts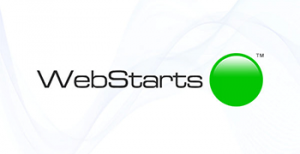 Webstarts, known primarily as a website builder, also allows you to add a free online store. It's a very generous free plan. That's probably why over 4 million users rely on its online presence.
Creating an ecommerce website free is a smooth process with Webstarts, as you can easily move things around. You can also modify your online store to be mobile responsive. The design might be a little outdated, but it's a pretty good offer for a free website.
Pros:
You can sell both physical and digital goods
Unlike other website builders, it gives users an option to sell 10 products and make up to 20 sales a day
Their ad is discreetly placed in the footer
Multiple payment options are supported
1GB of Space
Cons:
No Stock Keeping Unit
Limited SEO options
Mozello

Mozello, no not Mozilla, might not be the first website builder that pops up on Google when you search for it, but it does have one advantage over the others and that is the fact that it is the only one that provides a multilingual website for free. That's right, if you're looking to sell your products globally, you've hit the jackpot with Mozello.
Not only this, but it also allows you to sell up to 10 products. Their only drawback is with their editor, which is not so user-friendly and only allows image galleries on certain pages.
Pros: 
Inventory tracking
Product variations available
Multilingual features
500MB of storage
Cons:
The website will be basic and unsophisticated
No SSL so you'll have to add your own security
You can only sell physical goods
No credit card payments
Squareup

Squareup comes from Square, the smartphone, desktop and tablet's famous Point of Sale system. It's like a portable version of your store that can be used online everywhere to sell and manage payments. It's not the most plausible solution but people do use it. It gives you the option to sell in person or online and even though they take 3% of your transaction's you don't have to pay any monthly fees.
Pros:
O.S – You can sell anything face to face
Squares system comes with features directly for selling tickets for events
Inventory tracking
Cons:
It's optimized for brick and mortar owners
Limited SEO options
Few payment options
Ecwid

Ecwid definitely stands out from the rest of the ecommerce platforms. Besides functioning as a plugin, it can also function on your website with a Ecwid subdomain. It can also be added to WordPress, Wix, Squarespace, etc. website.
Ecwid provides a free option that lets you sell 10 products, and the plugin itself is available in 50 languages. The free version offers something between an ecommerce solution and a budget online store. Even if you choose to upgrade to the premium plan, the price is affordable.
Another wonderful feature of the free ecommerce website builder is that it has no transaction fees and requires no ads on your website. You can use this tool to easily embed online stores within existing websites. The only drawback is that sales come directly from the website, no other platform can be used like Facebook. It also lacks features such as Discount codes.
Pros:
Multiple features other website builders do not provide, such as setting taxes, managing products and even creating coupons
Over 20 payment processors to choose from
User-friendly with an intuitive interface
SSL is integrated
Smooth product features: It provides galleries and carousels for your products
Cons:
You can only use it with an existing website
SEO is good but it can be better
CCBill Tip
Running an online store usually requires piecing together different service solutions and technologies to help you achieve your business and sales goals. This process can both be timely and somewhat expensive.

CCBill provides a one-stop, payments platform with easy entry and implementation for merchants of any size, and without the hassle of underwriting or the cost of plugins and outside resources.

Learn More athttps://ccbill.com/industries/ecommerce
Overview of Free Ecommerce Website Builders
To make things easier we've provided a summary of platforms you can use to create an ecommerce website free of charge.
Frequently Asked Questions
We're sure you still have some burning questions in your head, so we've tried to address them.
| Provider | Branding | Limitations | Product Types |
| --- | --- | --- | --- |
| WooCommerce | Logo in Footer | Unlimited | Physical + Digital |
| Weebly | Alongside page | 10 products | Physical + Digital |
| Strikingly | Overlay in Footer | 1 product | Physical |
| Big Cartel | None | 5 products | Physical + Digital |
| Jimdo | Logo in Footer | 5 products | Physical |
| Webstarts | Logo in Footer | 10 products | Physical + Digital |
| Mozello | Link in Footer | 10 products | Physical |
| Squareup | Logo and link in Footer | Unlimited | Physical |
| Ecwid | None | 10 products | Physical + Digital |
Is Free, Really Free?
This of course depends on the needs of your business and it's size. Usually, the basic build is free, but the additional cost comes from any features you may want to add. This is especially true when you're getting started with any platform.
What About My SEO?
Considering your domain name will not be custom, this can cause great problems for your SEO. With a free ecommerce solution, your domain name will not rank high on Google, this will usually require a paid domain so you can have the .com or .net extension. Not all hope is lost though, if your business is designed for a very specific niche, the free solution might end up ranking you higher on Google.
What Will I Miss?
It might be the correct decision for you to start with a free website builder now, because you may want to offer it a test run to see how the website would perform, but it might not be the best alternative in the long run.
First, buyers purchase products and services from a website they trust. This usually includes websites that have a domain name consisting of the extension .com or .net. This is not the case with free ecommerce website builders. When creating an ecommerce website for free, most users end up with a website domain which is actually a subdomain of the ecommerce website builder platform.
Second, the free ecommerce website providers will use your website as free advertising space, sometimes for their own ads and sometimes for other ads. Most of the time, these ads do not look professional and will make your website look unprofessional.
Finally, and most importantly, a free solution for your website will not have all the features available as the complete options. This includes templates, website security, additional products.